Happy Sunday! From a Luxe New York City Wedding…
by Rachel Torgerson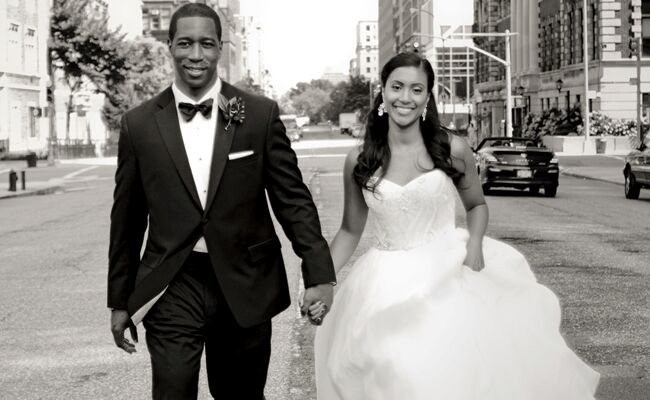 Chellise Michael Photography
There's a moment on your wedding day when everything comes together — you slip on your dress, your hair and makeup is done, you have your first look with your fiance — and you just feel fabulous. For Nadia, that moment happened on the streets of NYC. "My dress is called 'The King and I'…and walking through the streets of New York City, that's exactly how I felt!" she said. Wearing a Reem Acra gown, and holding her fiance's hand was all she needed to be excited about her wedding day. Nadia and Corry Rush were married on August 20 in New York. See their photo below by Chellise Michael Photography.
Nadia & Corry Rush; New York City; gown by Reem Acra; photography by Chellise Michael Photography
Want more? Right here!