Have You Seen Drew Barrymore's Vintage Wedding Band?
by Ivy Jacobson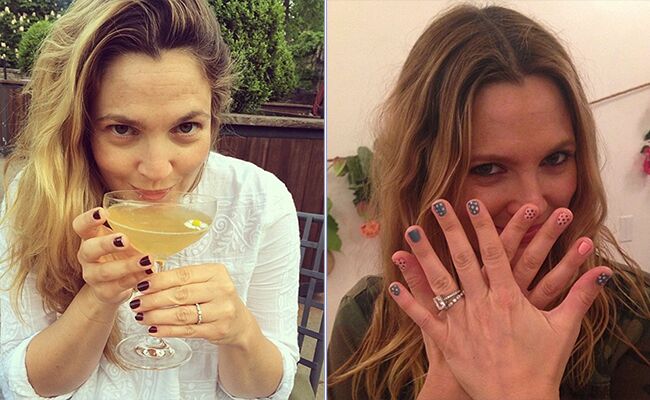 You've seen Drew Barrymore's gorgeous engagement ring from husband Will Kopelman, right? I mean, it's hard to miss, with it being a Graff radiant-cut 4-carat diamond and all.
However, Drew posted an adorable picture of herself yesterday on Instagram enjoying a daisy-decorated cocktail — but naturally, our eyes went straight toward her ring finger.
Instead of her sparkler, she was just wearing her wedding band. While we love the bling factor of her engagement ring, her delicate vintage wedding band is also worth talking about. Drew once told People of her engagement ring, "It's beautiful. [Will] picked it out and he's just got lovely taste, and it's really fancy. I'm sort of like a funky, eclectic girl so I feel like this is very fancy and I'm trying to like, you know, feel comfortable with it."
While her diamond wedding band isn't the least bit "funky," it's more toned down than her engagement ring and looks lovely on its own.
Do you love Drew's wedding band, Knotties?
Want more? Right here!
> What your favorite Disney Princess says about your wedding style