Hayley Paige Wedding Dresses Use Leather and Studs for Spring 2015
by Rachel Torgerson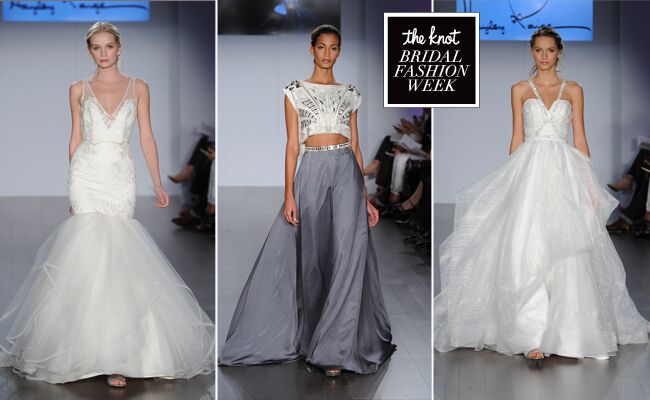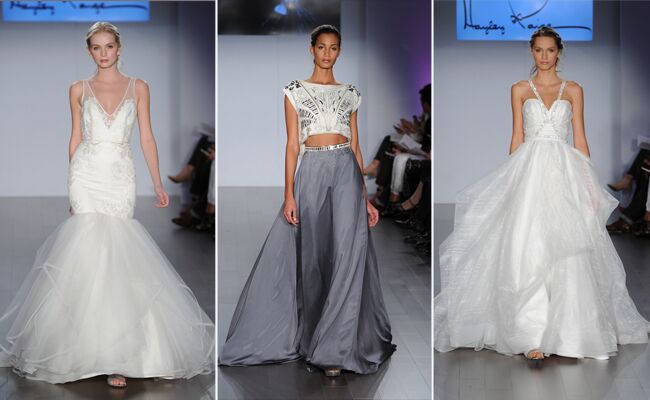 Always edgy Hayley Paige didn't disappoint this season with her trendsetting bridal designs. Gowns included rocker elements, like leather, lace and studs, that went perfectly with her runway music (Rolling Stones and CCR, anyone?). Chevron and zigzag designs were featured heavily in the collection using a variety of colors and mesh paneling to let the designs stand out. Beadwork, stud work and embroidery hinted at an art-deco, geometric aesthetic, while chiffon dresses in pretty peach and slate blue colors stayed natural and feminine. Leather harness-inspired accessories, high collars, fringe and crystal-beaded garlands were included in many of Hayley's designs this season. See every dress from the Spring 2015 collection below.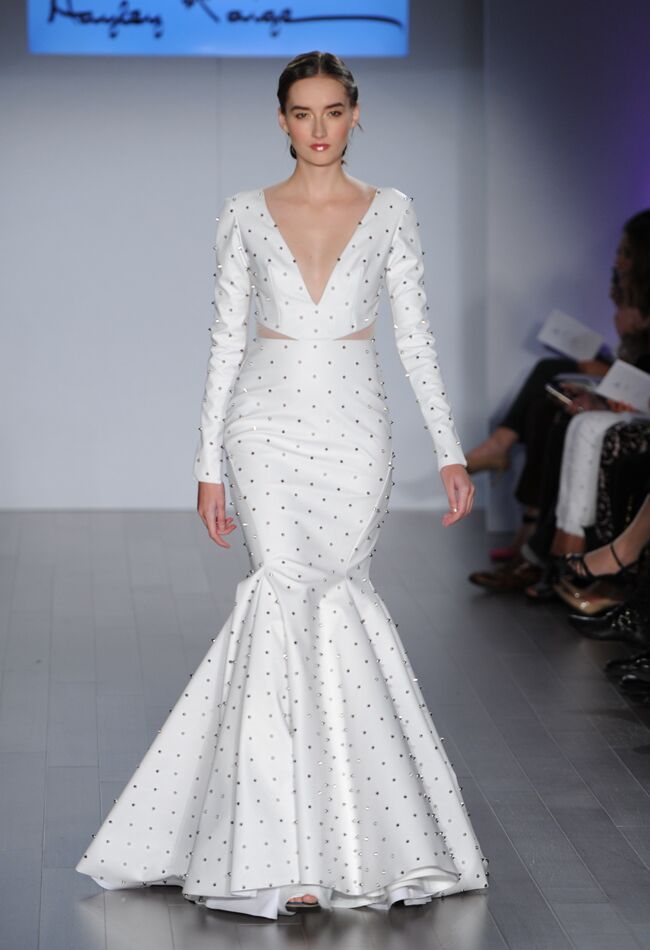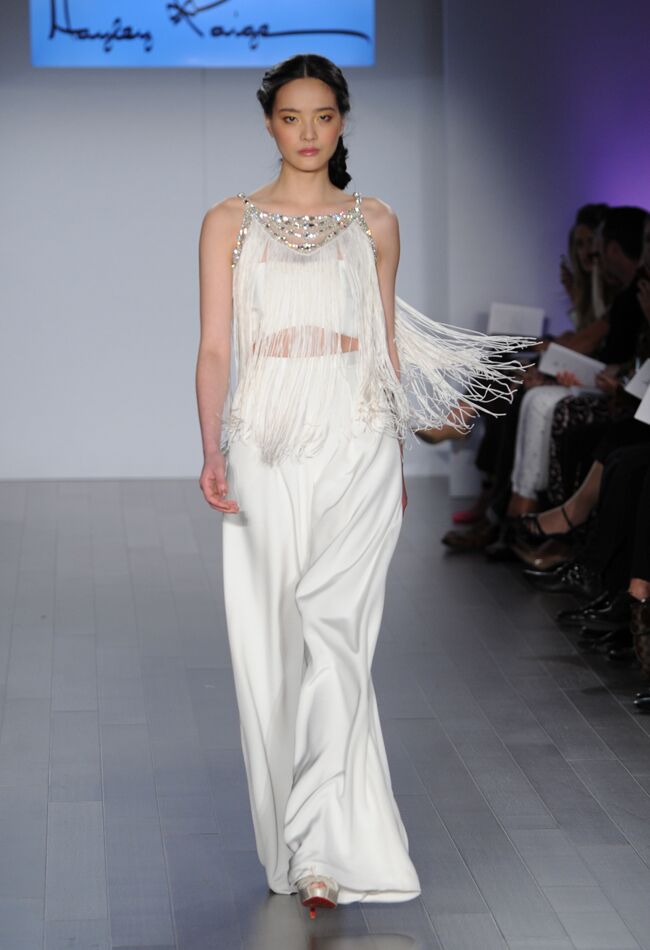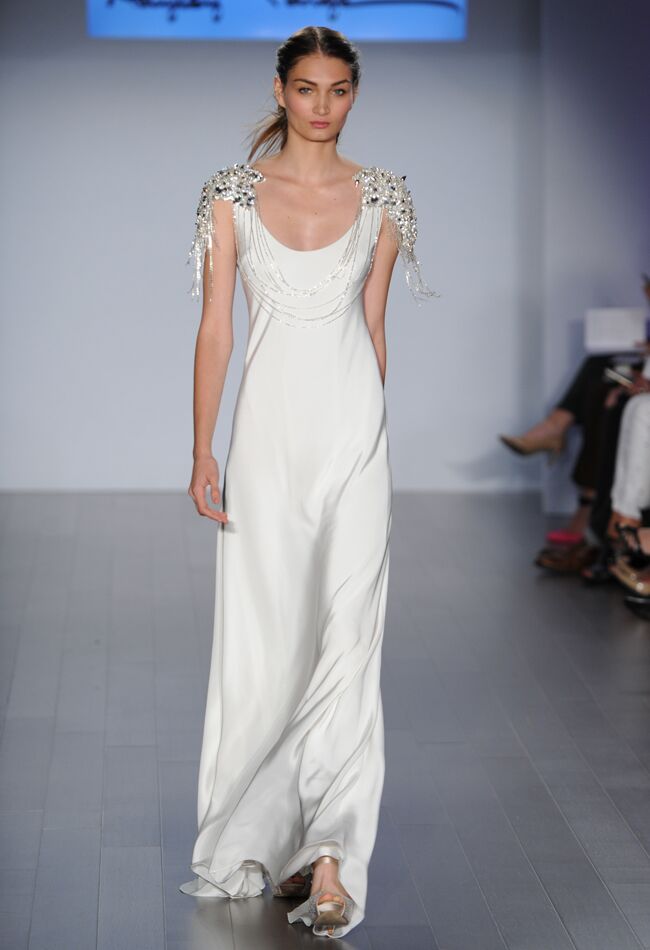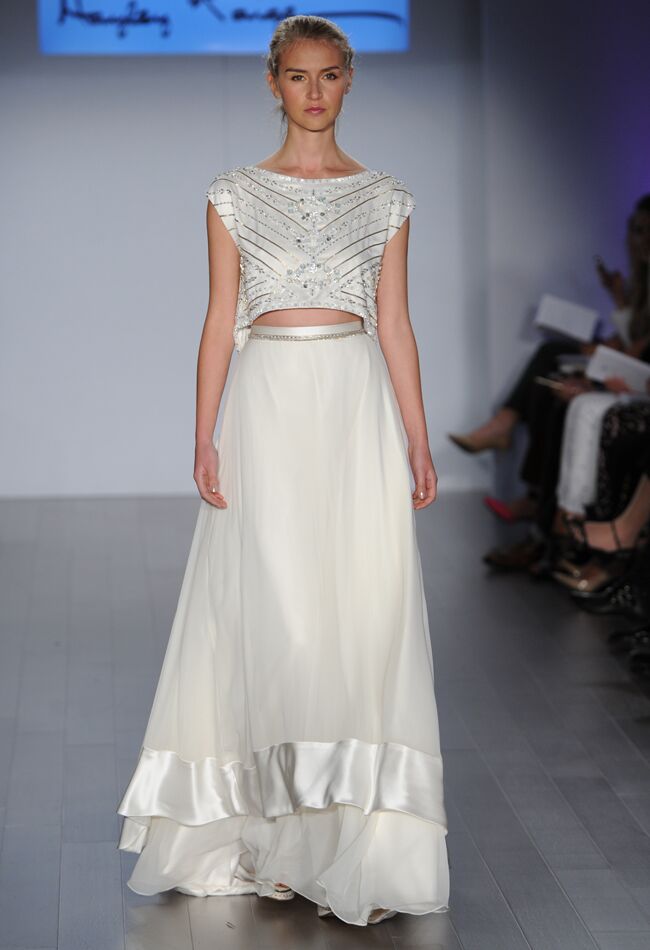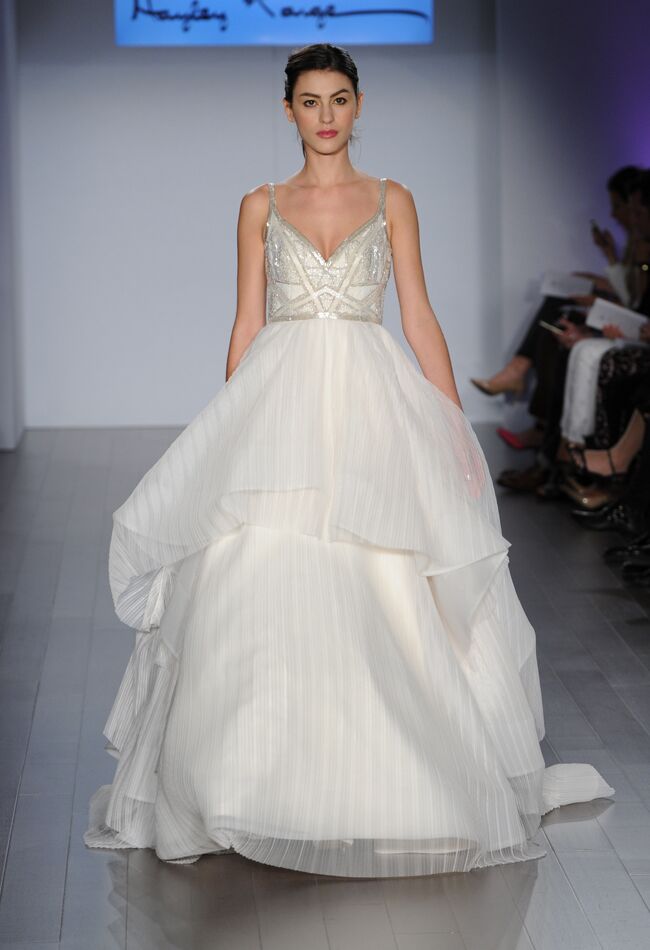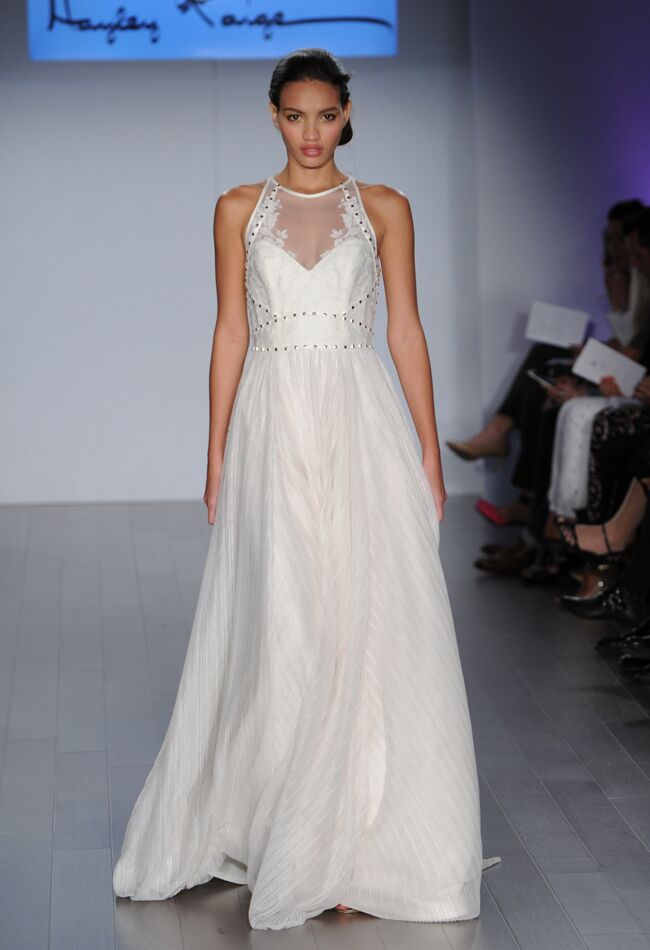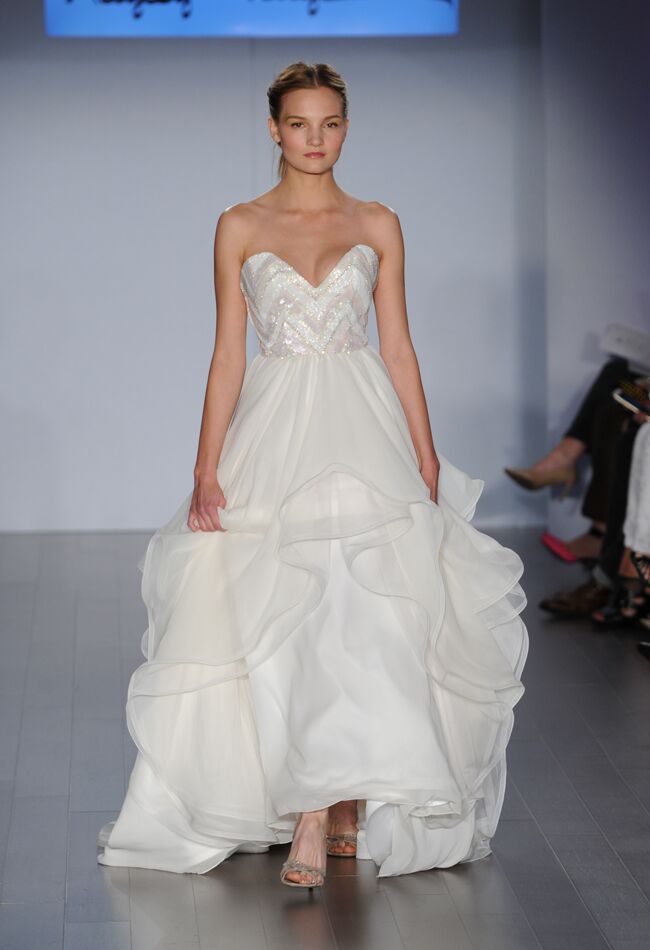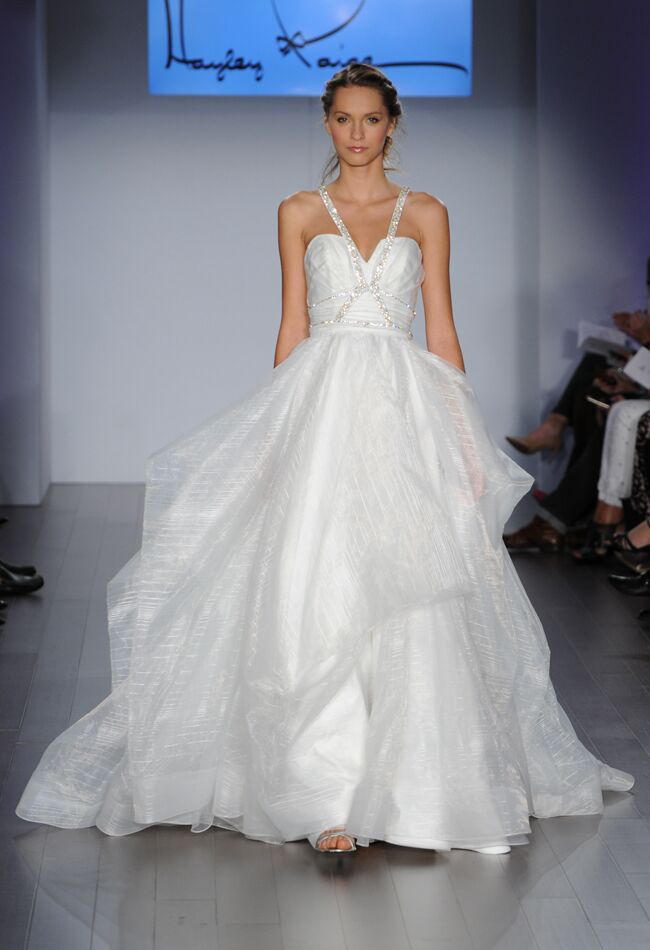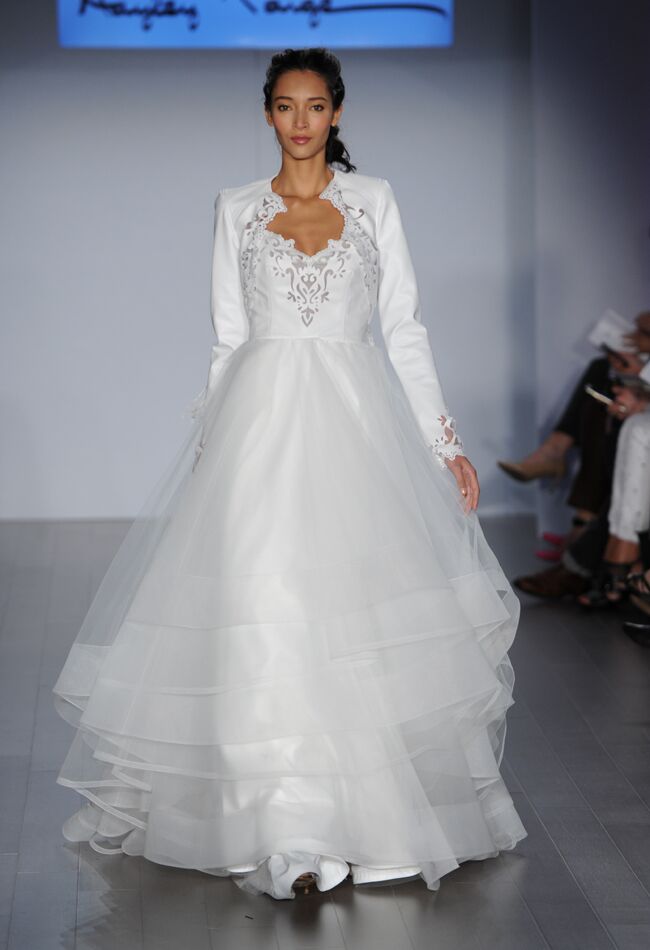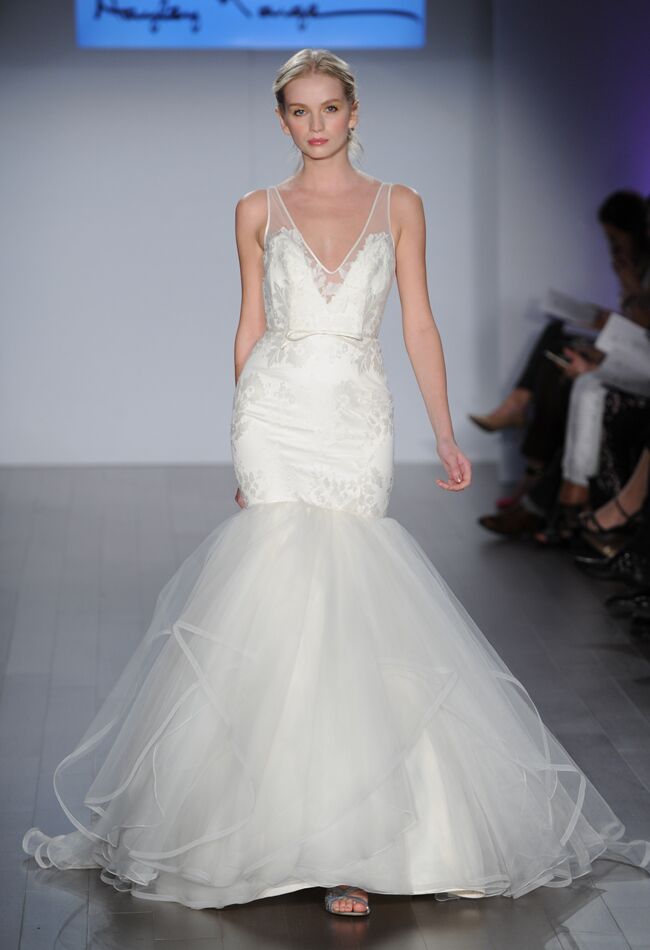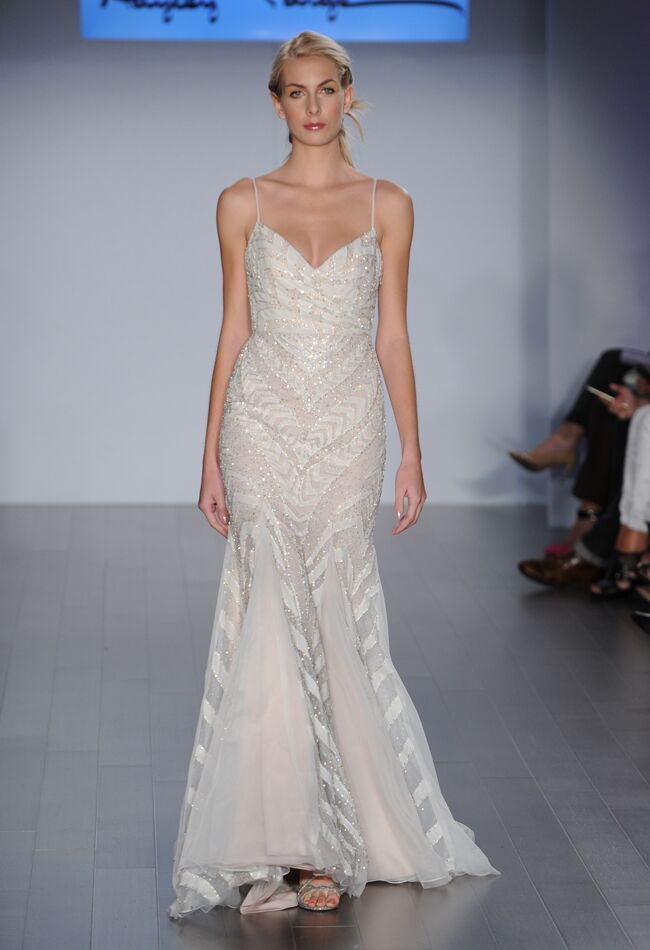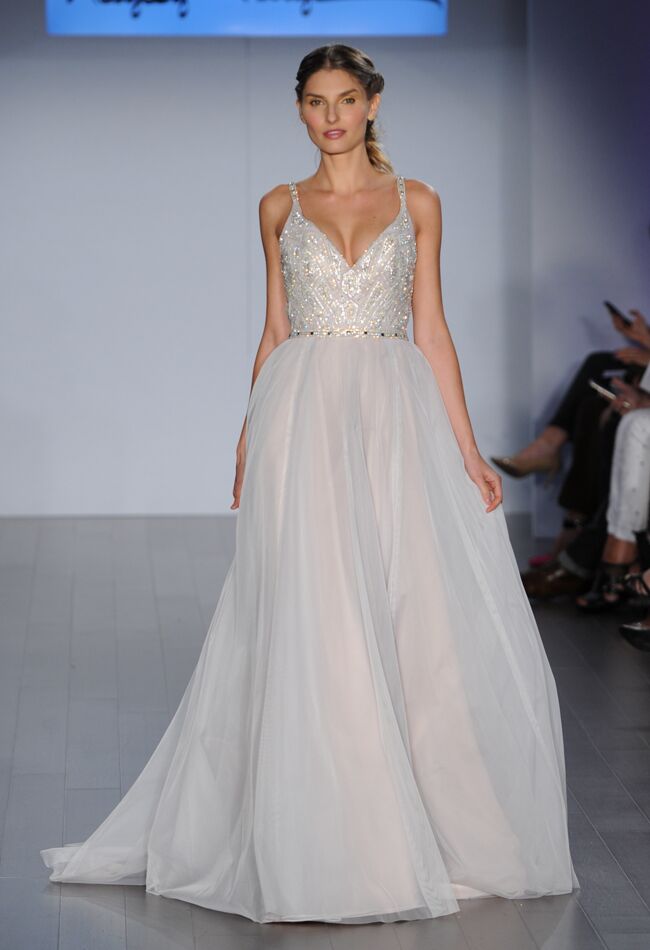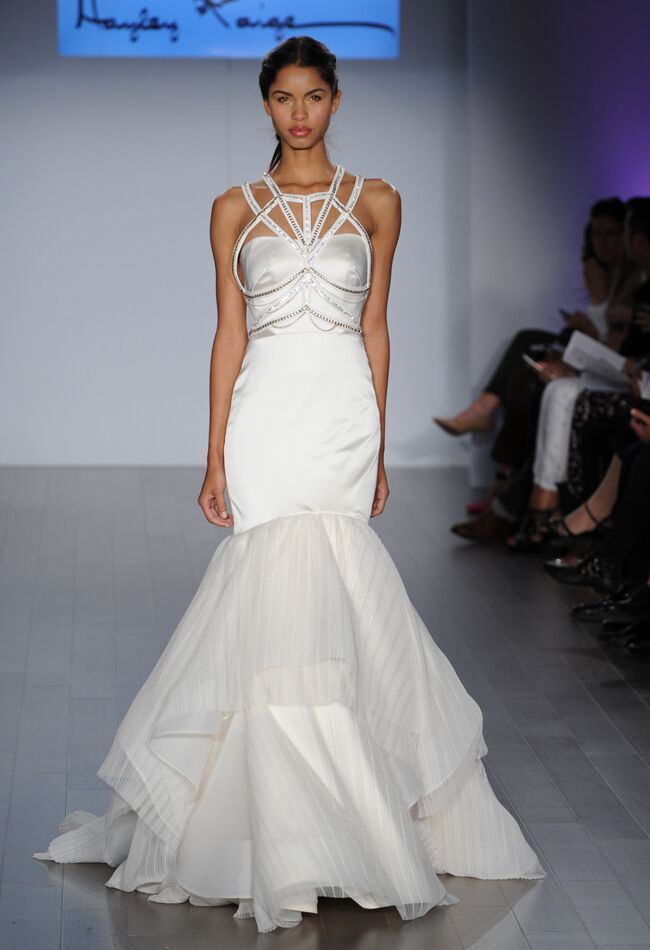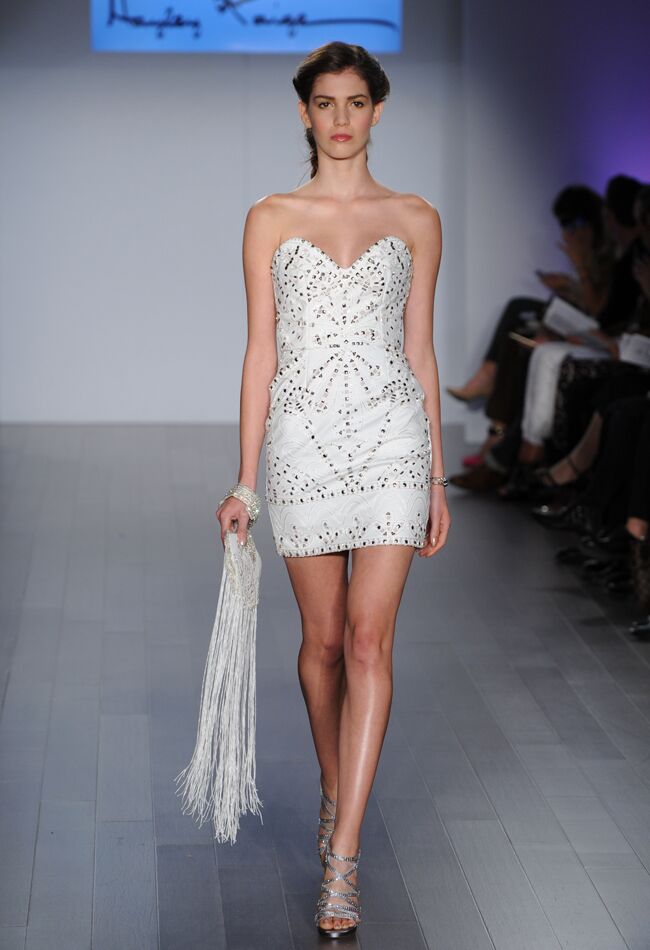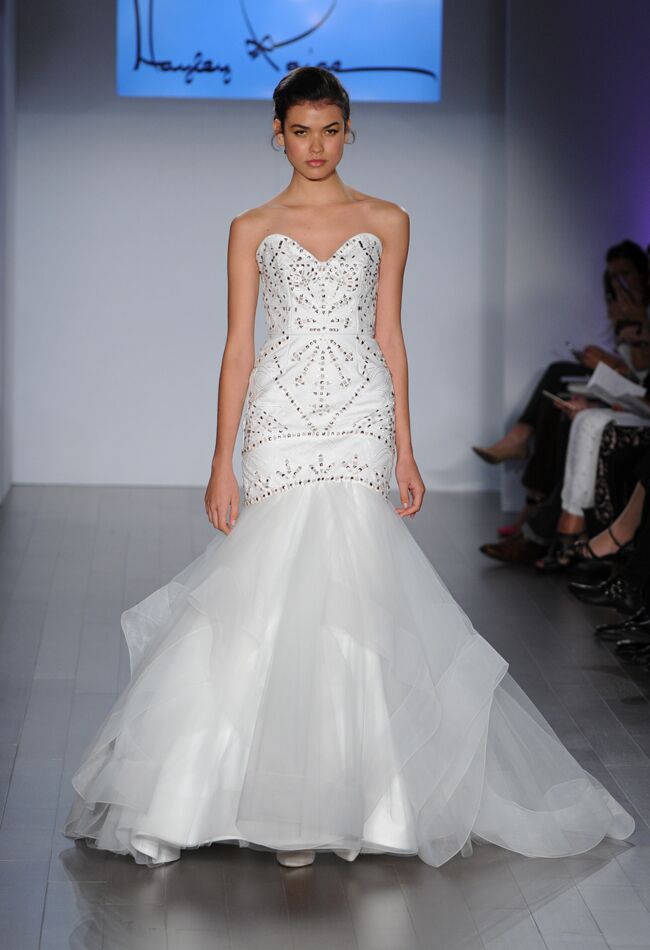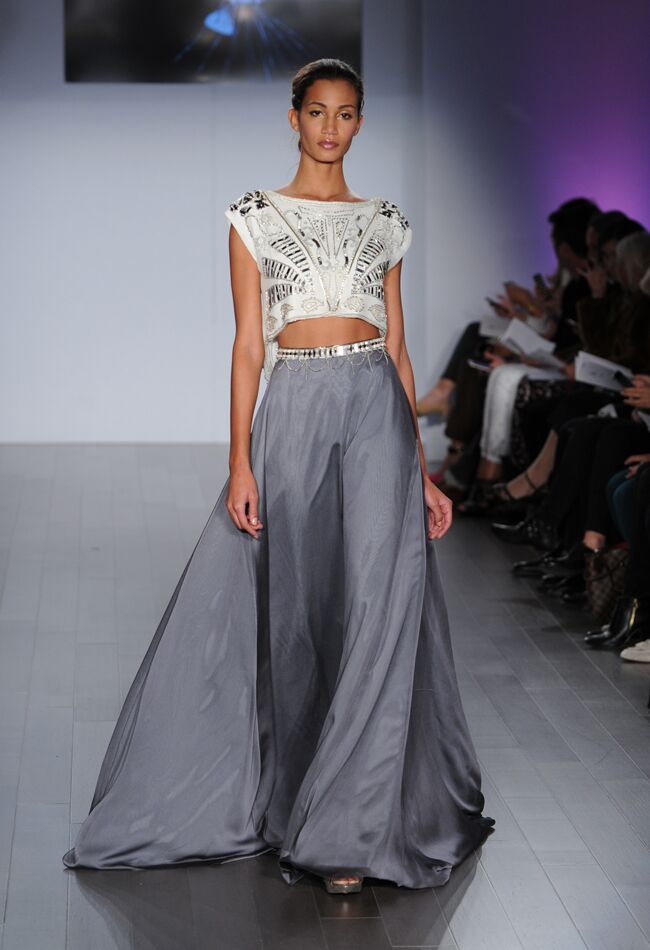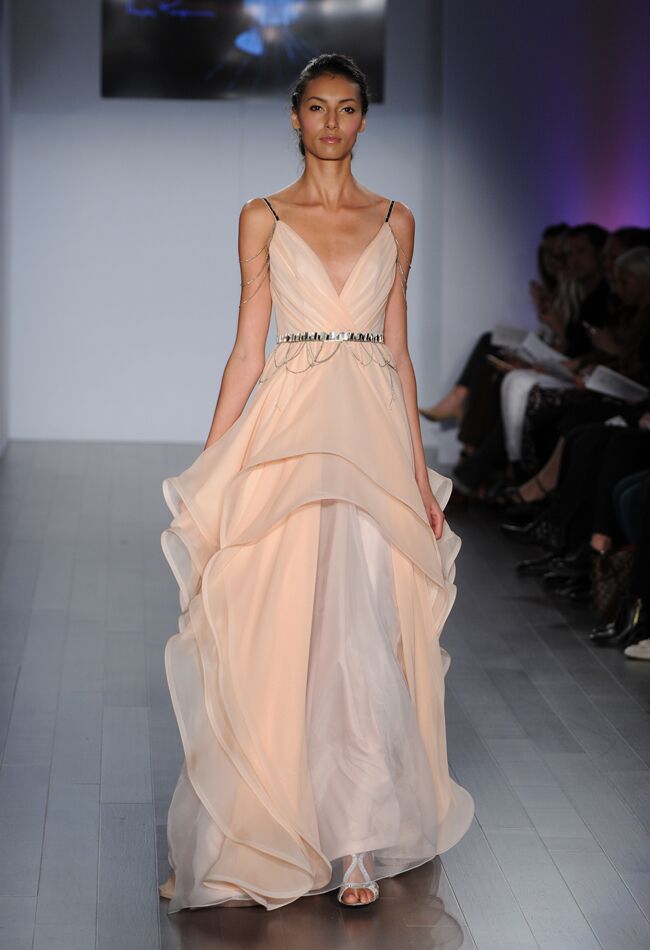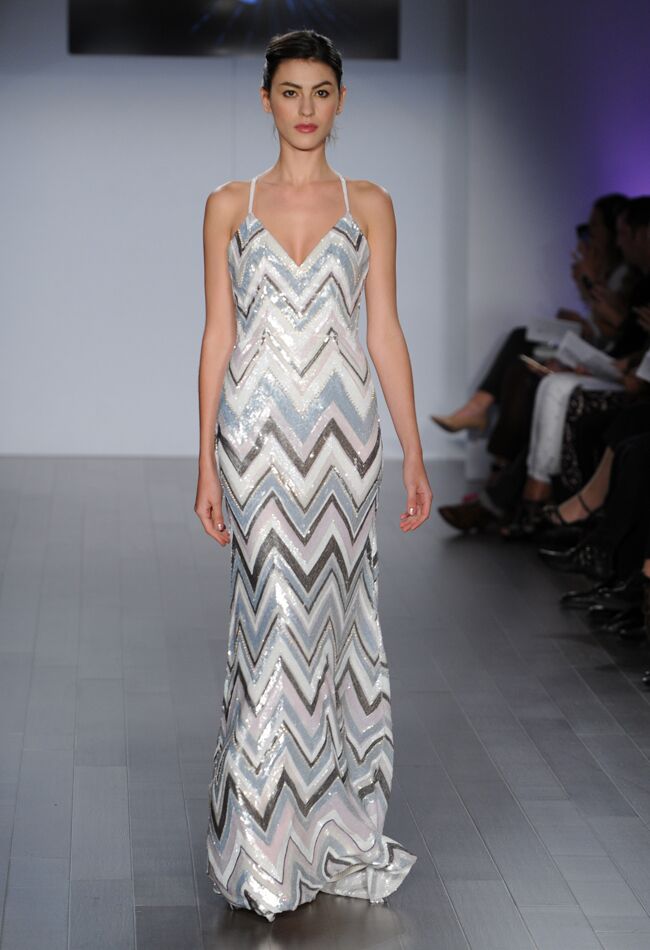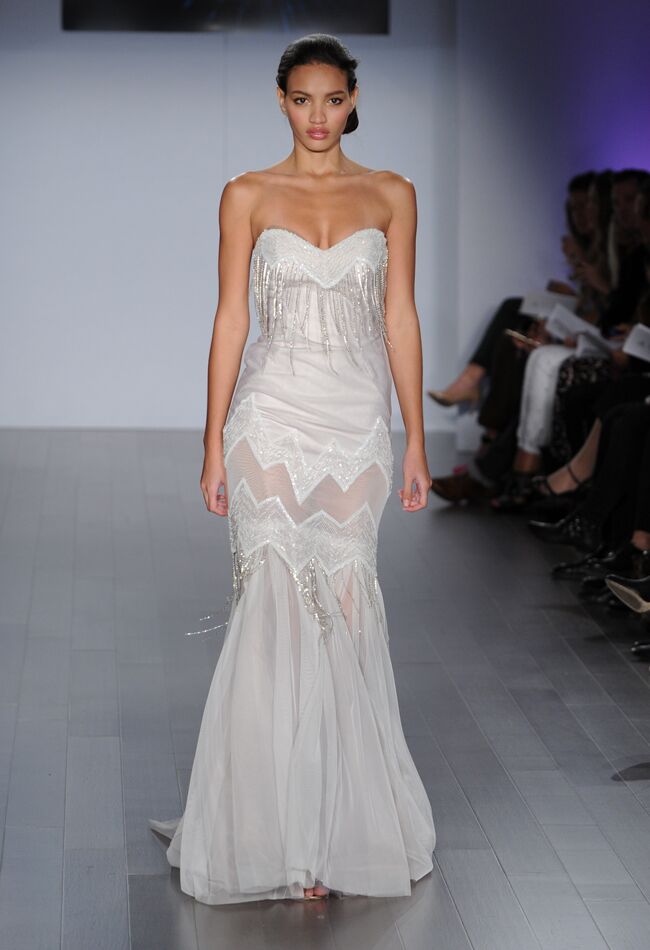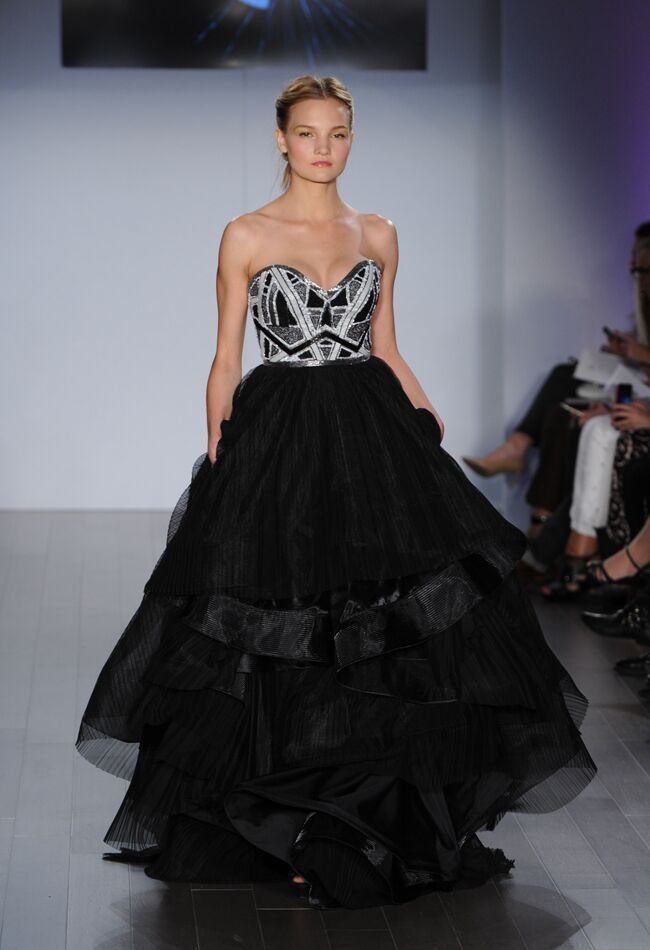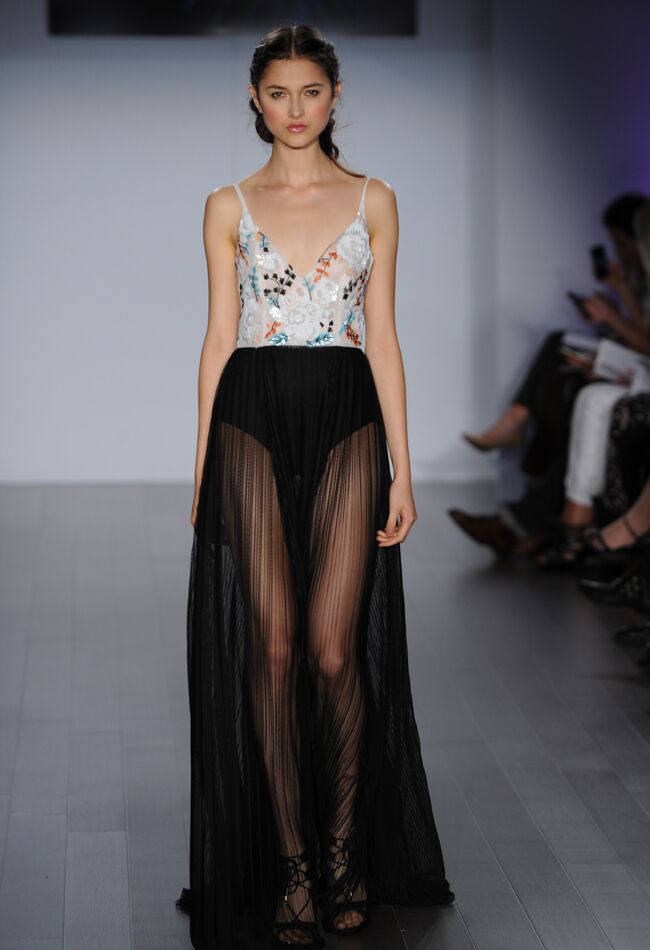 Photos by Kurt Wilberding
Want more? Right here!
> See Hayley Paige wedding dresses you can shop now!
> Download The Knot's #1 Wedding Dress app for iPhone or Android!