Hayley Paige's Athleisure Outfits Are Exactly What Your Wedding Morning Needs
Rise (sparkle) and shine!
by The Knot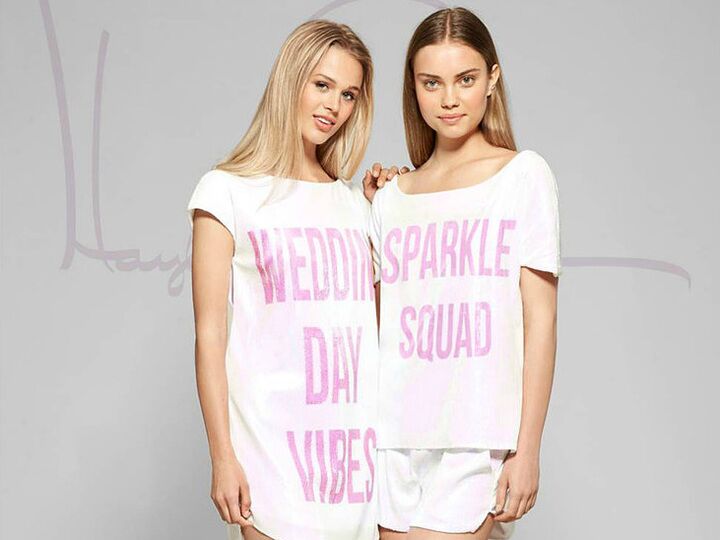 If you're picturing the morning of your wedding as a nonstop mimosa-fest with a great playlist and plenty of picture taking, sparkle-loving bridal designer Hayley Paige has just the thing for you and your bridal party. You already know Paige's wonderfully whimsical wedding dresses (and her wedding emojis, Holy Matrimoji), but now she's taken it a step further with the Hayley Paige Hologram Athleisure Collection. The three supercute outfits with pink text and hologram sequins—a shirtdress, robe, and a top and shorts—are easy for you and your ladies to slip into for hair, makeup and midmorning cocktails. 
The shirtdress is available for purchase at Nordstrom, and the other two pieces can be purchased from select JLM retailers found here. Prices range from $126 to $190.