Don't Miss Hayley Paige's Delicate, Whimsical Wedding Dresses for Spring 2017
See Hayley Paige's entire collection for Spring 2017 right here.
by maggie seaver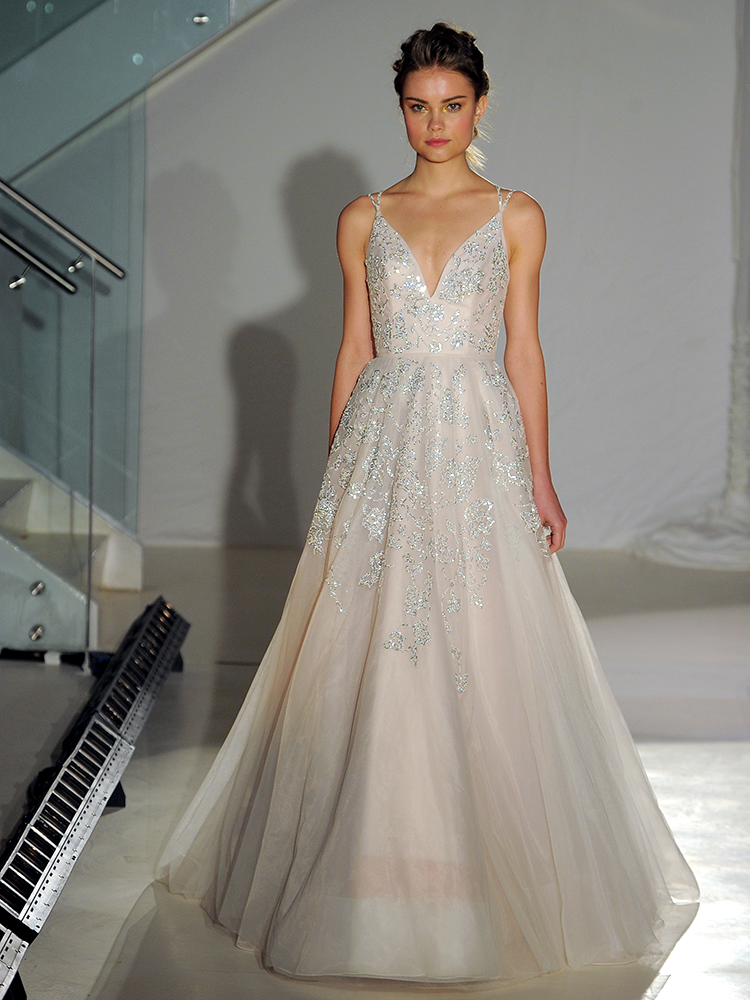 The Designer: Hayley Paige
The Details: Hayley Paige brought another lively and feminine collection to the runways for Spring 2017. Vibrant in movement and diaphanous in texture and color, these wedding dresses featured details like twinkling floral embellishments, crisscross back straps, holographic sequins and cascading rosewater ball gowns.
The Looks: Every dress from this line is storybook stunning. The designer took her collection over-the-top with a shimmering, multi-hued holographic sheath that introduced a futuristic fairytale vibe. And stand-out favorites include a micro mini cocktail dress with Moroccan-inspired embroidery, and a powder blue rococo beaded ball gown with a cream-colored illusion bodice.
See every dress from Hayley Paige's Spring 2017 line below. Love these looks? See more Hayley Paige dresses right here.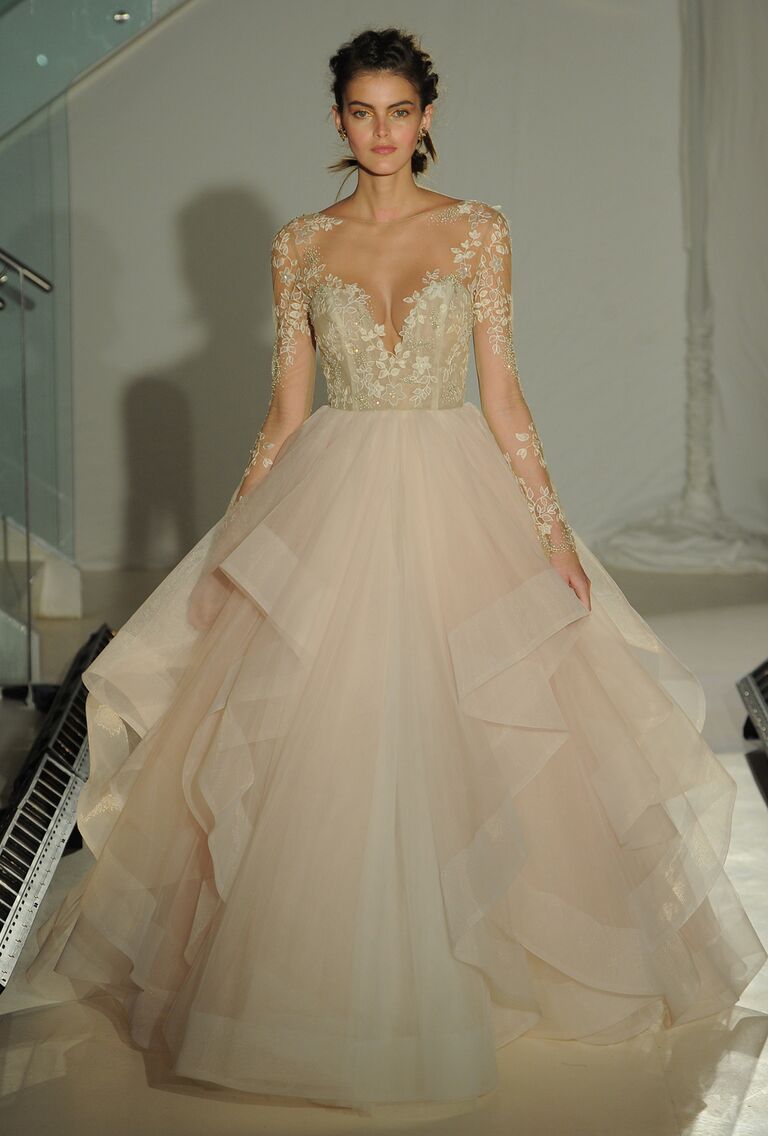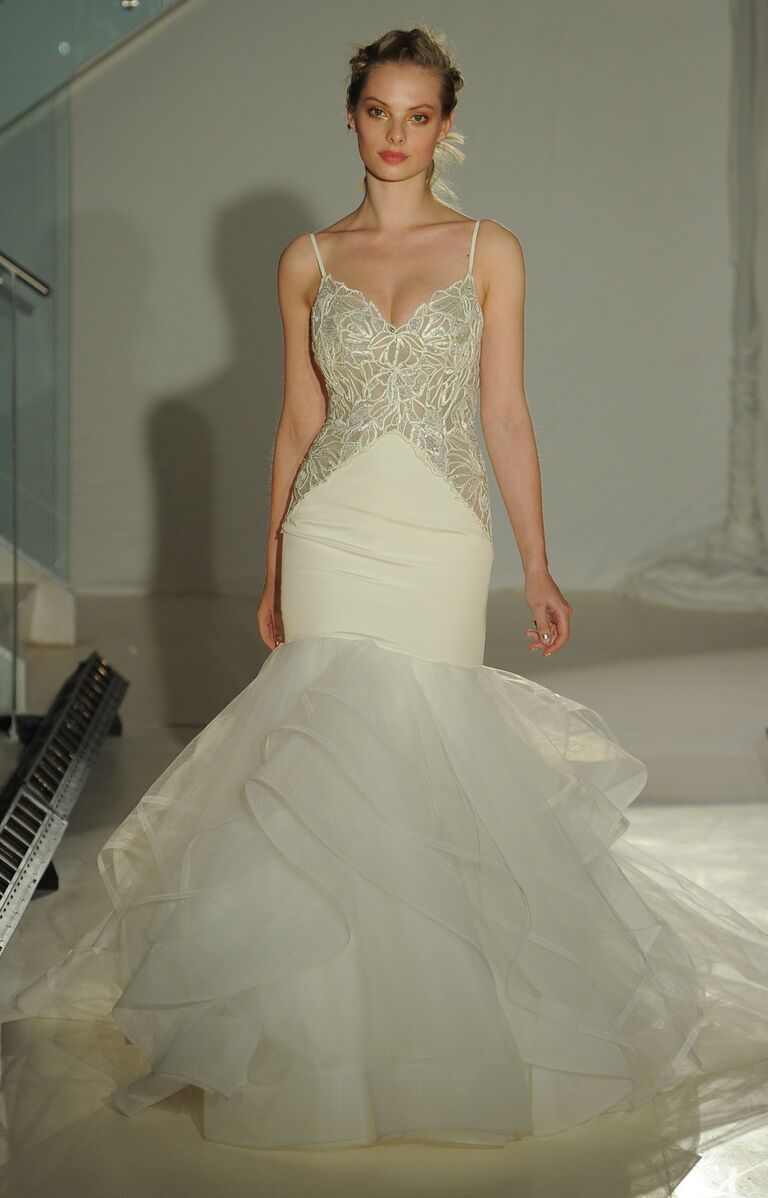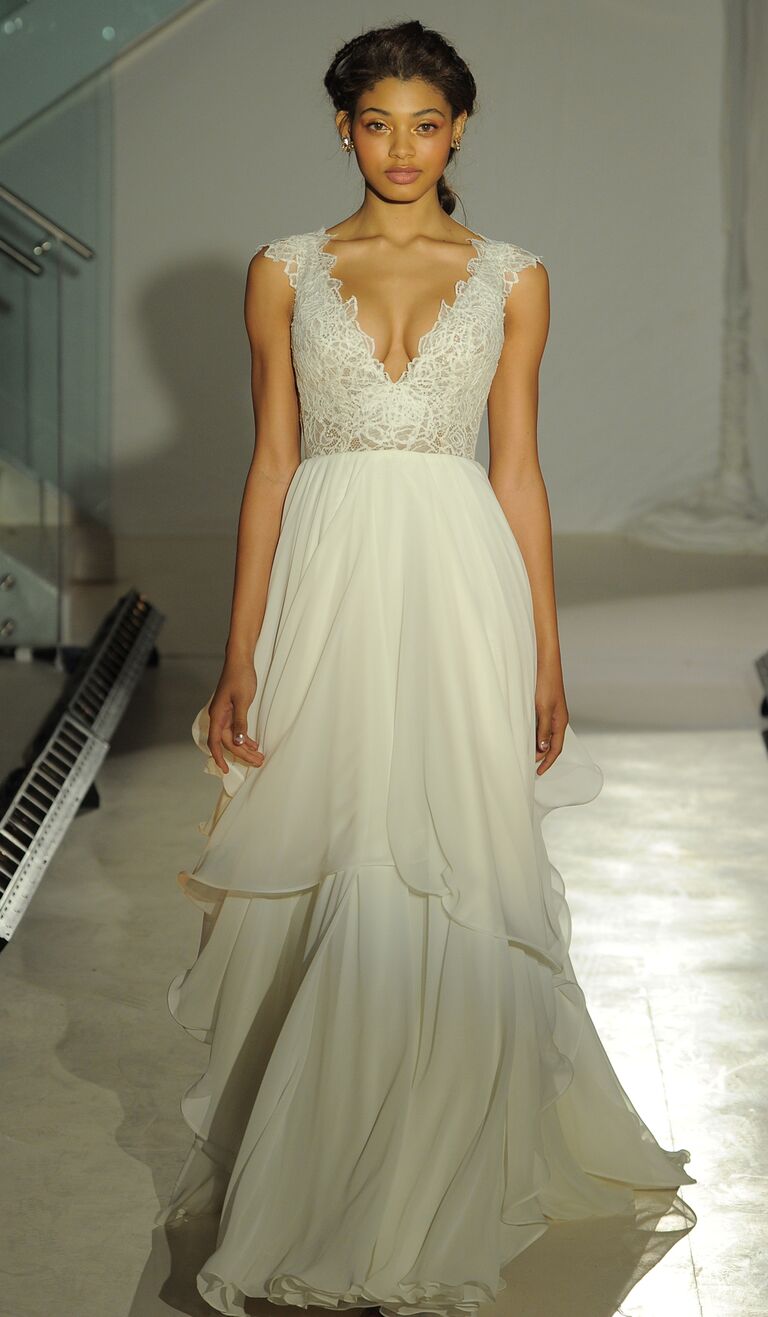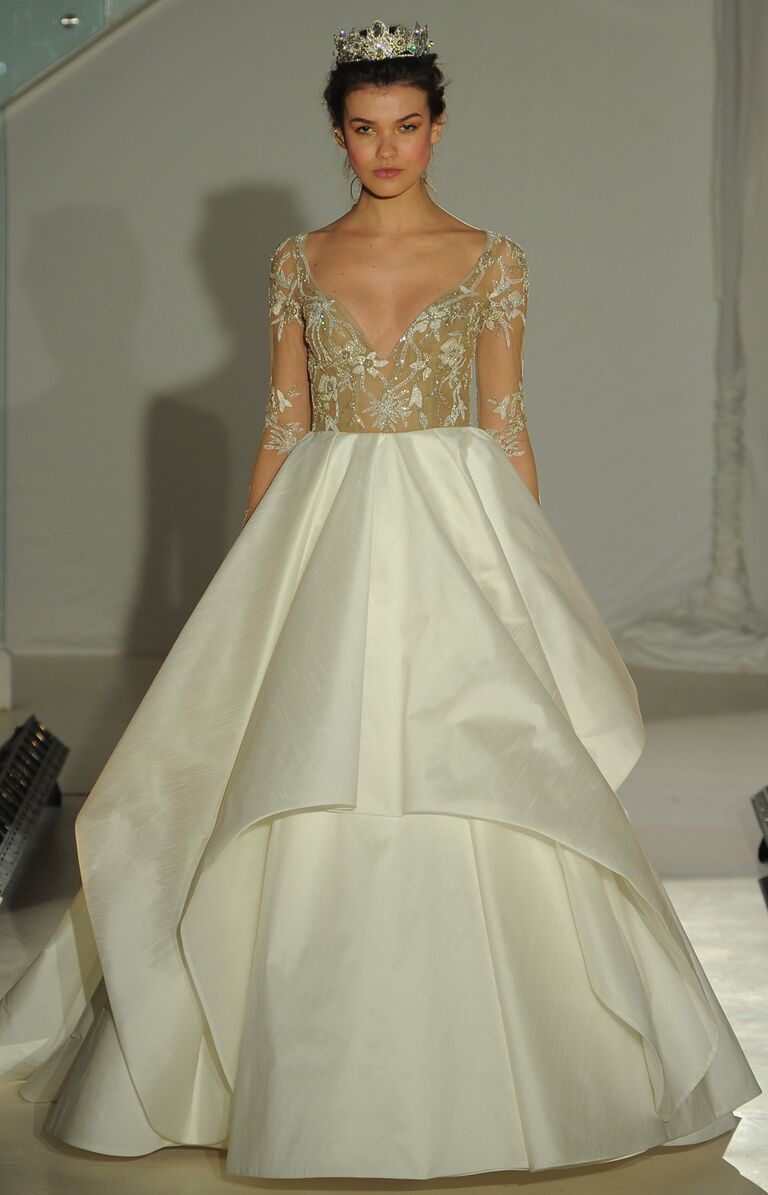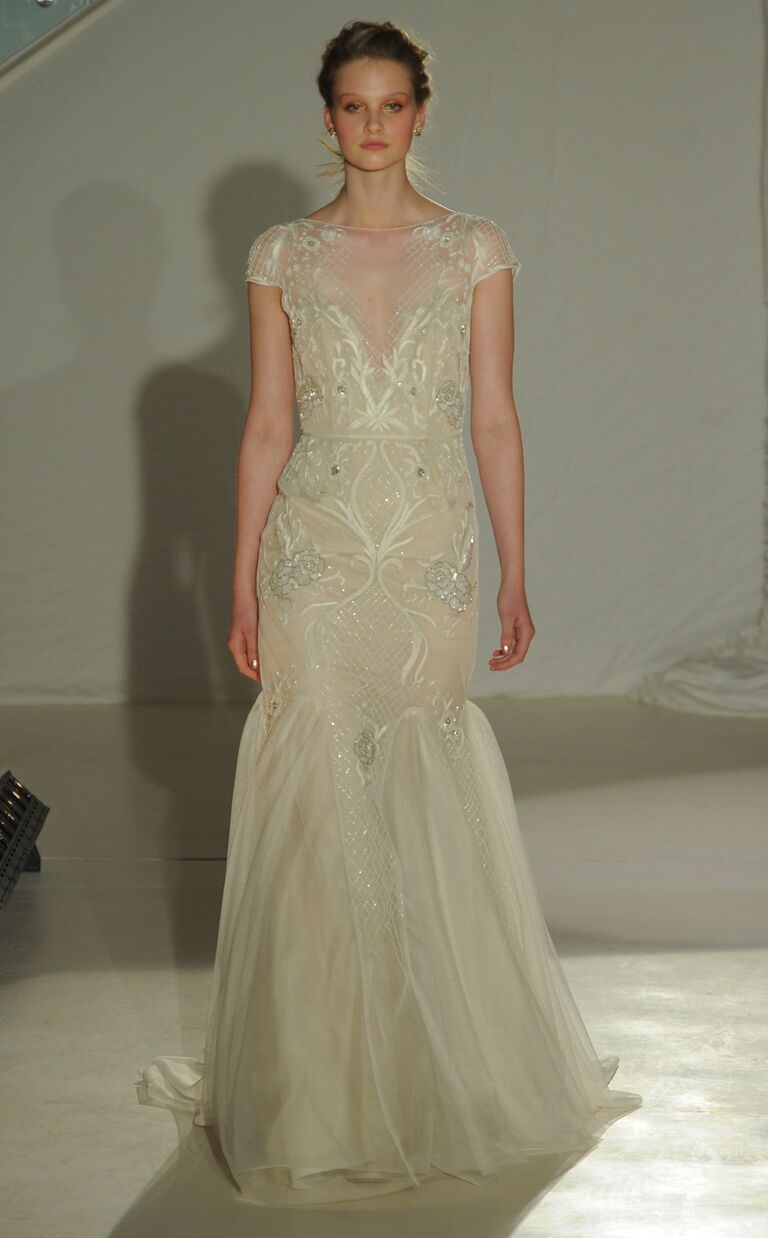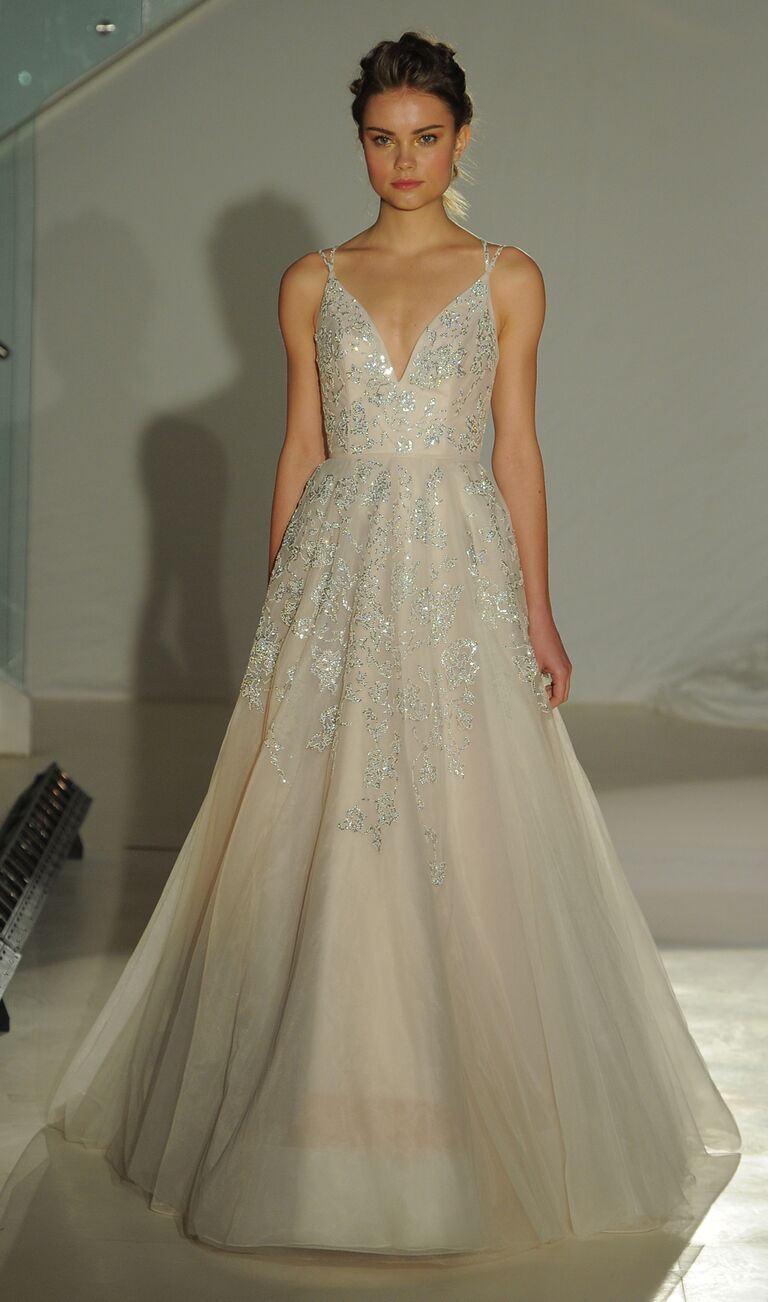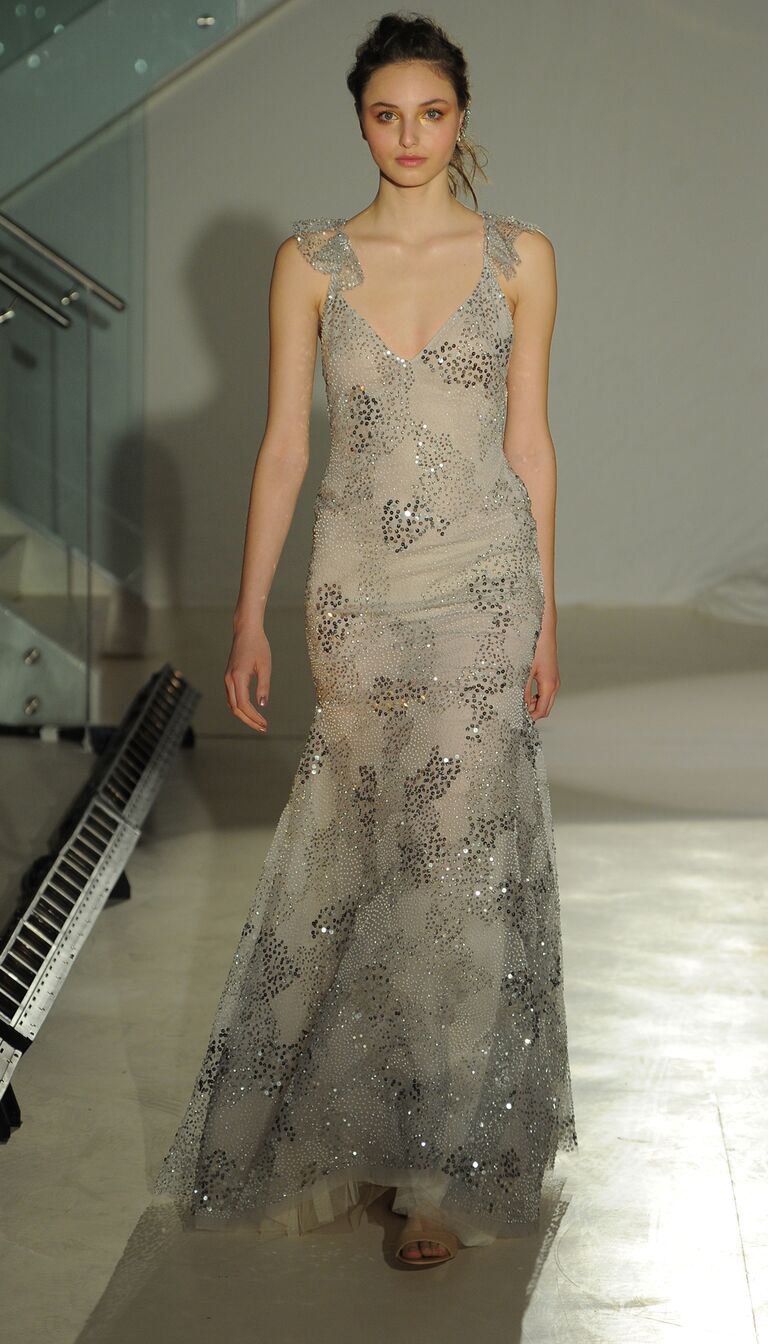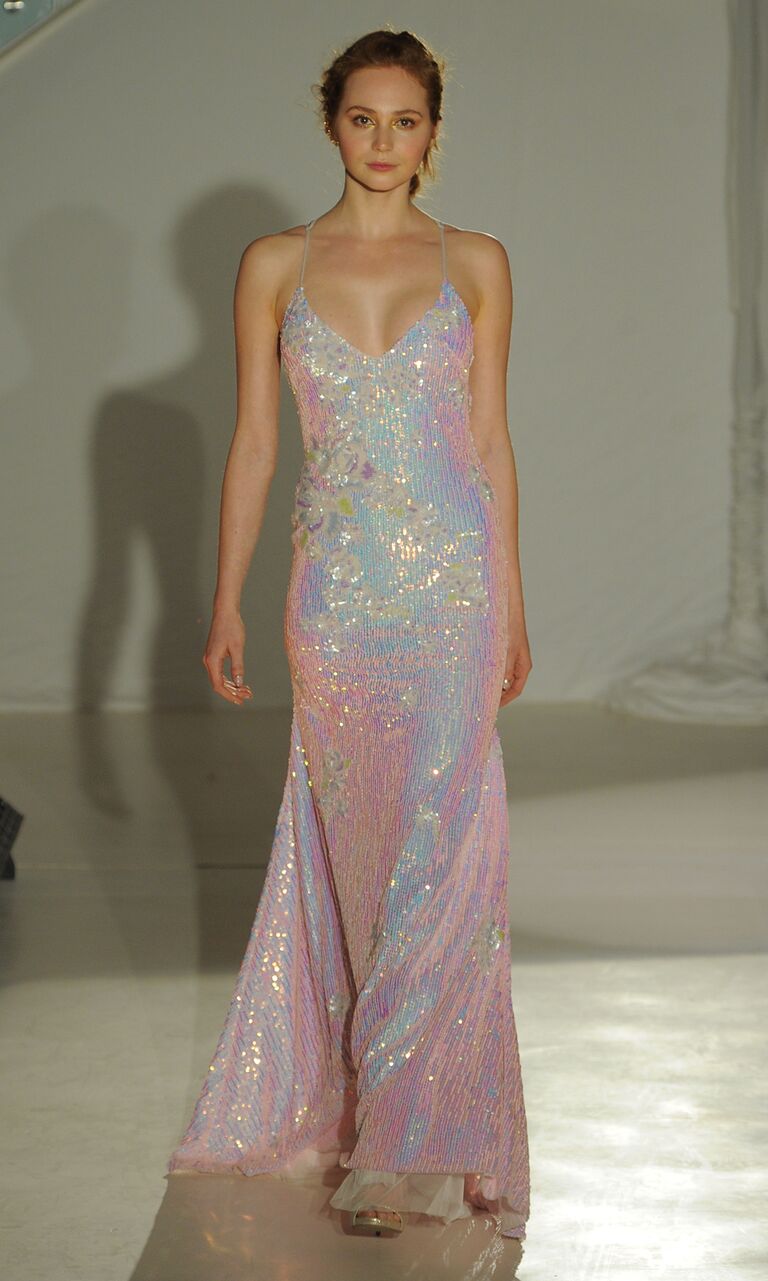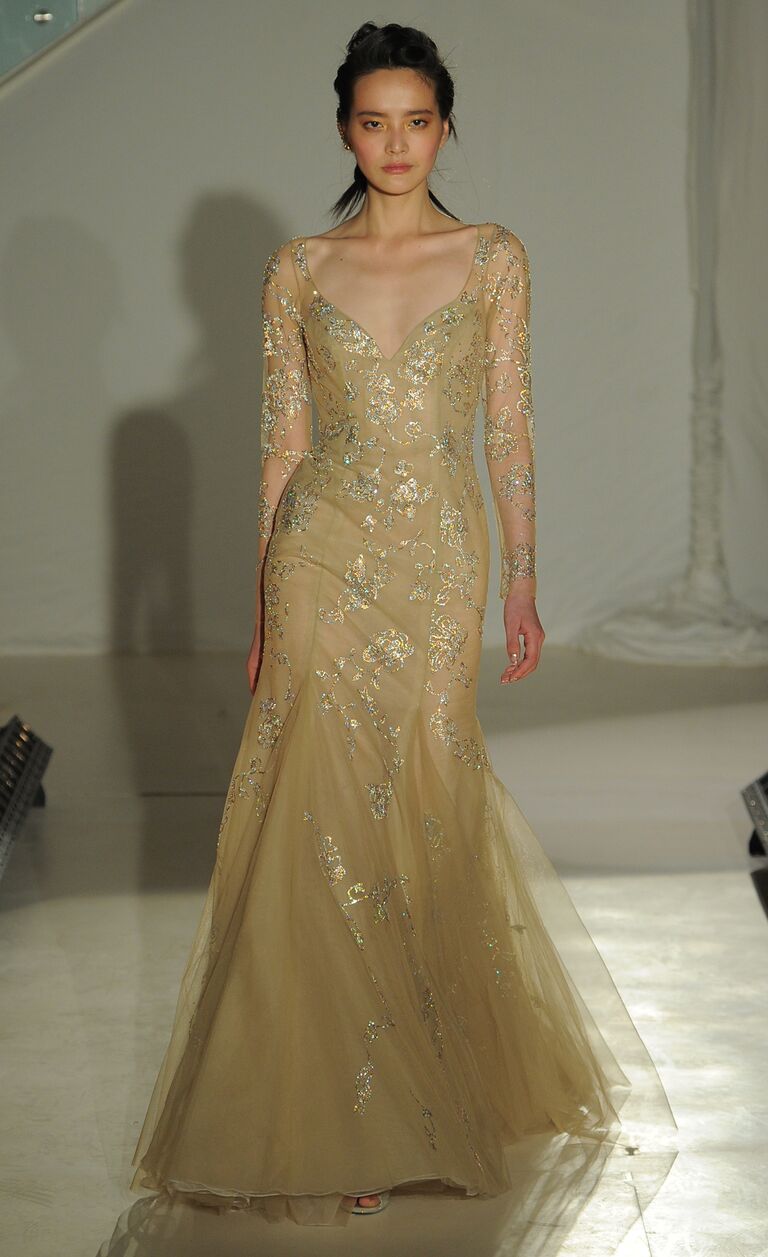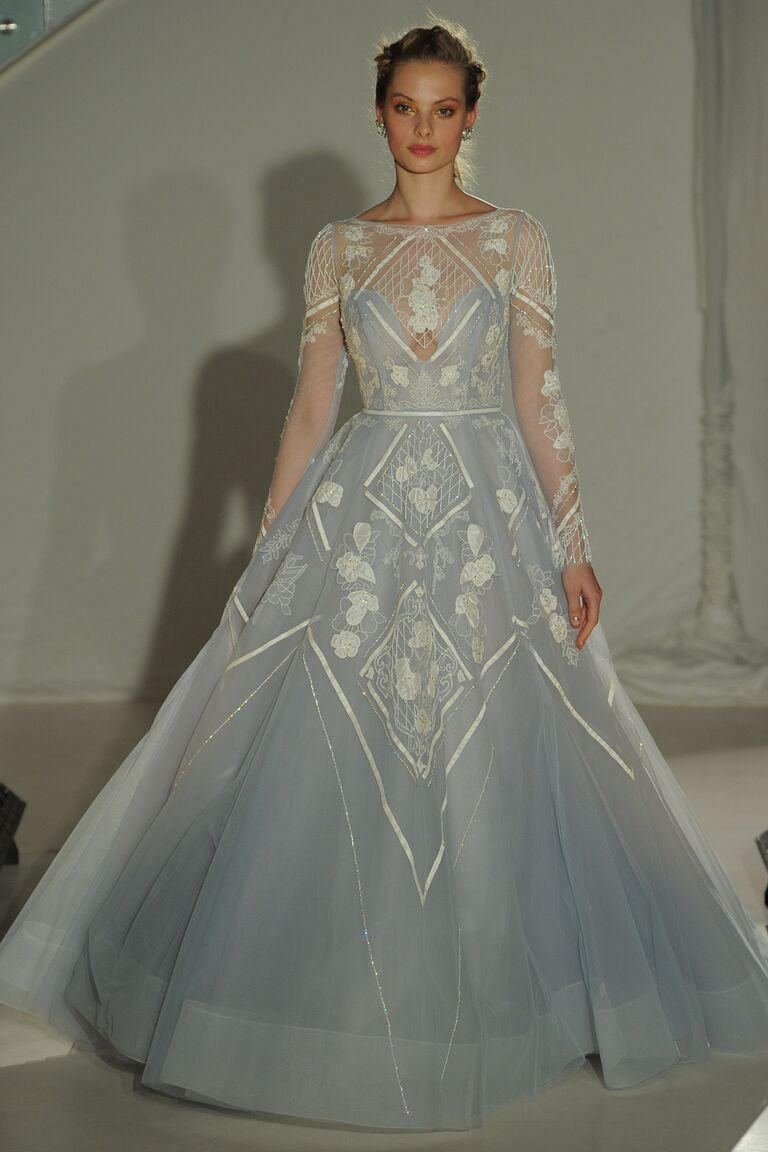 Photos by Maria Valentino/MCV Photo
To check out all the Bridal Fashion Week galleries, plus wedding dress advice and more, go to theknot.com/frontrow.