Heading To Australia For Your Honeymoon? Here's What You Need To Bring!
by Amanda Elser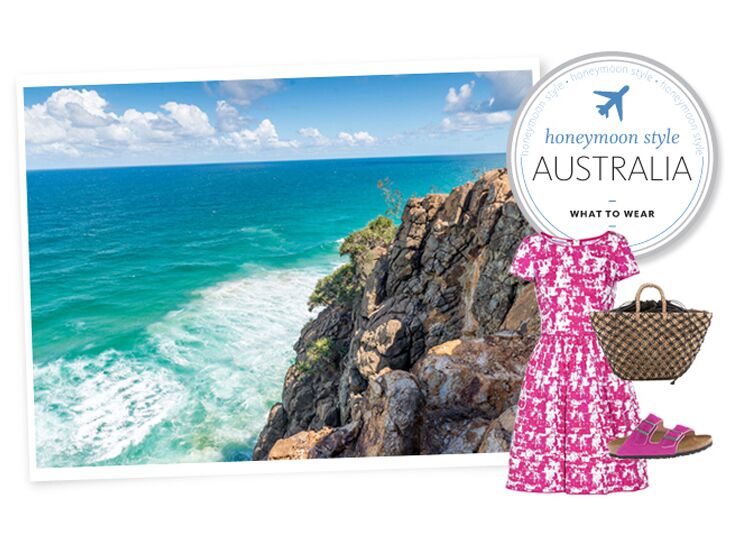 For the perfect combination of relaxation and fun post-nuptials, head to Fraser Island in Queensland, Australia where an ultimate adventure awaits. If you want to do more than just veg out on a beach during your honeymoon, then this gorgeous sand island is for you. The 14 plus hour flight will be worth it when you can get up close and personal with kangaroos and dingoes, go off-roading or trek through the rain forests just off the east coast of Australia. Bonus: If you visit from August through October you can go whale watching and see thousands of humpback whales migrate to the warm waters of the world-famous Great Barrier Reef.
Does this sound like your ideal honeymoon? Read up on our favorite spots here and then check out our list of must-pack items to take along!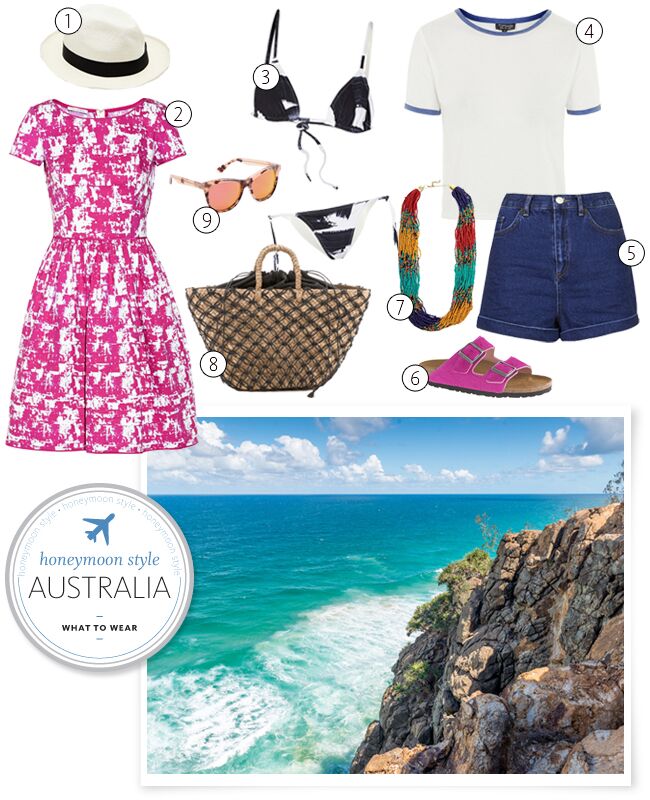 1. Panama Hat, $161, Christy's, asos.com; 2. Printed Dress, $990, Oscar de la Renta, netaporter.com; 3. Painted Bikini, $390, Eres, netaporter.com; 4. Cropped Tee, $20, Topshop.com; 5. High Waisted Shorts, $30, Topshop.com; 6. Calf Hair Birkenstocks, $160, Jcrew.com; 7. Beaded Necklace, $20, Modcloth.com; 8. Straw Bag, $135, Kayu, shopbop.com; 9. Rose Sunglasses, $179, Wild Fox, shopbop.com
Want more? Here it is!
> Everything you need to plan the perfect honeymoon
> What you need to know for a honeymoon in Disney World