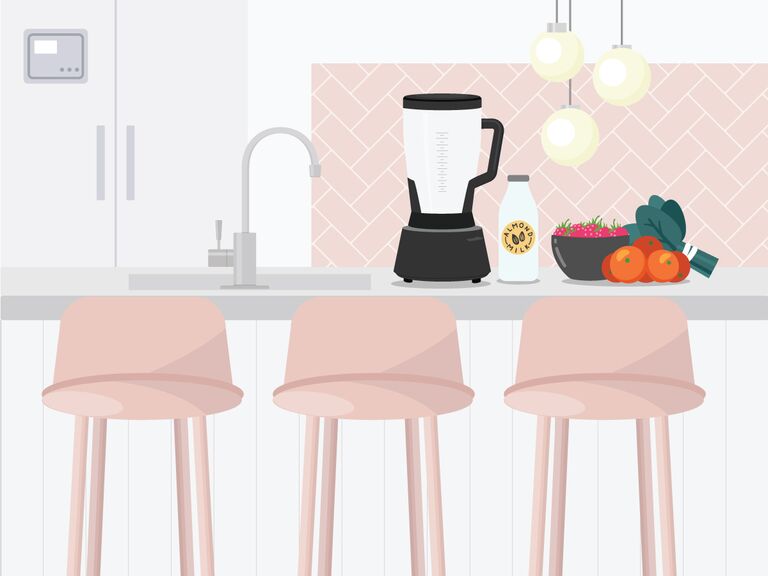 "New year, new you" sounds like a great idea in January—until you find yourself falling back into your old habits a month later. One way to make a commitment to a healthier lifestyle stick? Find an accountability partner. Luckily, as to-be-weds you've already got one built in: Research shows that when one half of a couple commits to a healthier habit, the other partner is more likely to follow suit. And the best place to start as a couple might just be the kitchen; after all, you are what you eat, right? So grab your S.O. (aka your new health coach) and check out our tips—including smart registry picks from Macy's—to help you stay on track.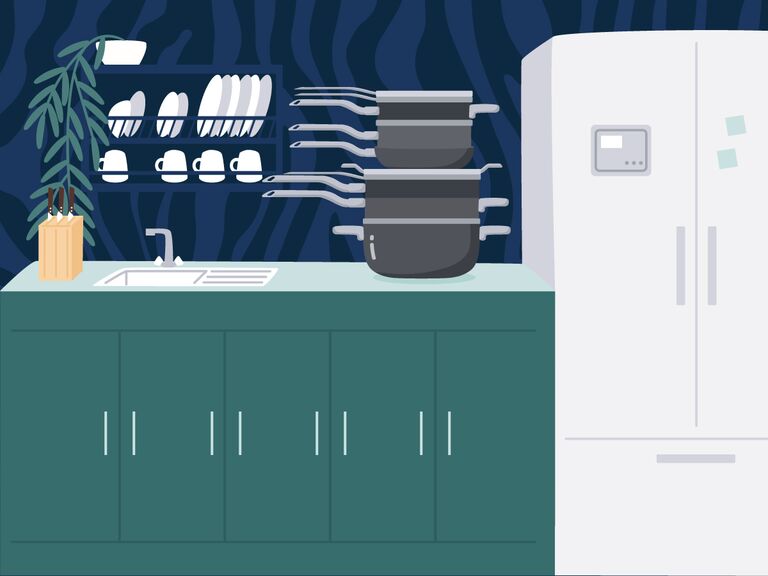 Set Up Your Kitchen for Success
Getting organized is the first place to start—nothing discourages making a meal quite like a messy kitchen. Take time to declutter your cabinets and clear anything out of your fridge that hasn't seen the light of day in weeks (or months…we won't tell). If all your supplies are easy to access, you're more likely to stick to the plan and get cooking done in a flash. To help, implement a one-in, one-out rule: Every time one of you brings home something new (or you receive an item off your registry), something old has to go.
Registry Tip: If you're in the market for new cookware, look for stackable pots and pans that'll keep them organized and easily accessible. Calphalon Premier 10-piece non-stick cookware set, $590, Macys.com
Start Meal Prepping
The number one way to change your eating habits? Plan ahead. Making meals in advance not only saves time, but also kicks impulse eating to the curb. If you need a little extra incentive, make it a meal-prep date night! Schedule time on the weekend to batch cook for the week together while listening to your favorite playlists or podcasts—your relationship and your health will benefit. 
Registry Tips: To store the fruits (and veggies) of your labor, ask for a set of sturdy glass containers that can safely go from fridge to freezer to oven or microwave. And to help clear the air after whipping up 10 meals in two hours, put an air purifier on your list that's designed to remove everyday cooking fumes and pollutants. Pyrex 6-piece rectangular storage set, $30; Dyson Pure Cool Link Purifier, $625; both available at Macys.com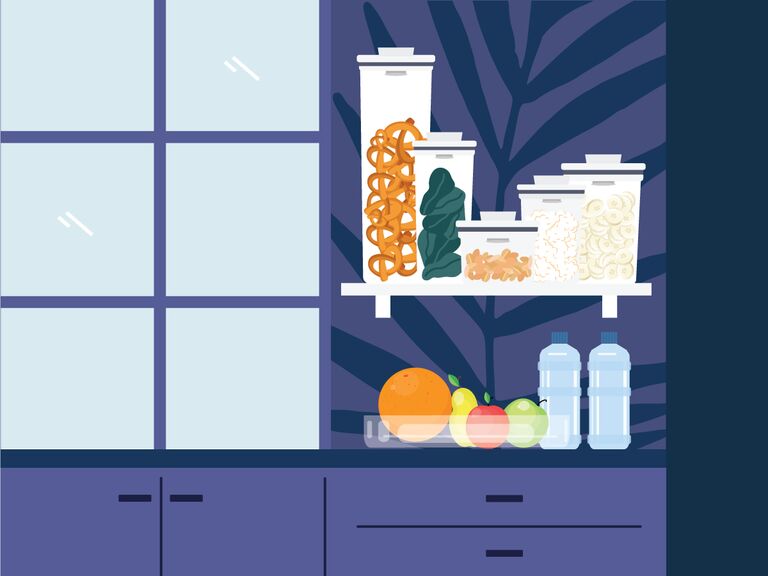 Stock Up on Healthy Snacks
Keep wholesome options like nuts, kale chips or homemade granola on hand to curb cravings and stop your blood sugar from dipping between meals. It's also smart to add a few snack recipes to your meal-prepping repertoire, so you won't get bored with your choices. To keep each other honest, make a pact to only stock healthy snacks in your home. If you want a treat, go out for something together instead (you'll also be less likely to overindulge).
Registry Tip: Store your favorite snacks in clear, airtight containers to keep them fresh—and so you can see all the healthy alternatives before ransacking the kitchen for junk food. OXO Pop 5-piece food storage container set, $84, Macys.com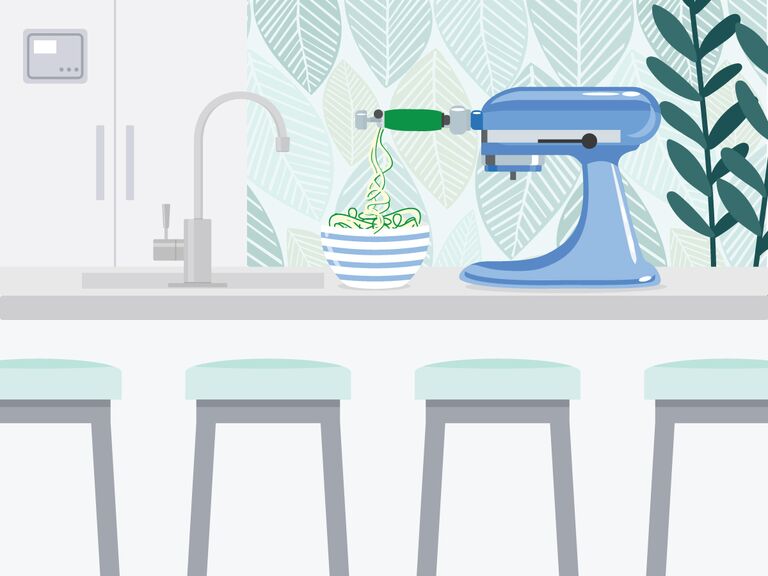 Get Creative With Veggies
If sad salads get you down, try mixing up how you prepare vegetables to make them more appealing. Spiralized zucchini or carrots, mashed or riced cauliflower and thinly sliced roasted carrot chips may make you actually look forward to eating your veggies (hey, we said may). Challenge each other to find a vegetable recipe you've never tried before and turn it into a competition to see whose tastes better.
Registry Tip: Make prep a little easier on yourself by registering for the right tools to get the job done, like a spiralizer, mandoline slicer, peeler and more. KitchenAid spiralizer stand mixer attachment, $125; Martha Stewart Collection vegetable tools, from $10; both available at Macys.com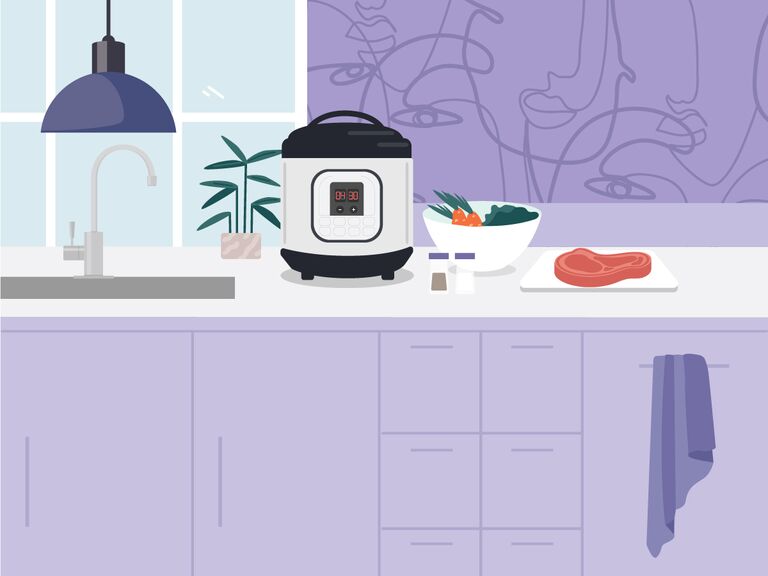 Make Weeknights as Streamlined as Possible
The weekday grind can make it hard to get a healthy meal on the table. If meal prepping isn't your thing, try perfecting a few so-called "dump and go" dinners that are put directly into an electric pressure cooker or slow cooker. Temptation to order in still too strong? Implement a funny "penalty" for whenever one of you suggests takeout for dinner (think: doing 50 pushups or losing your right to the remote for the night).
Registry Tip: Yes, everything you've heard about the Instant Pot is true. Add one to your registry for those nights when you need hands-off cooking done in a snap. Instant Pot DUO 7-in-1 programmable pressure cooker, $100, Macys.com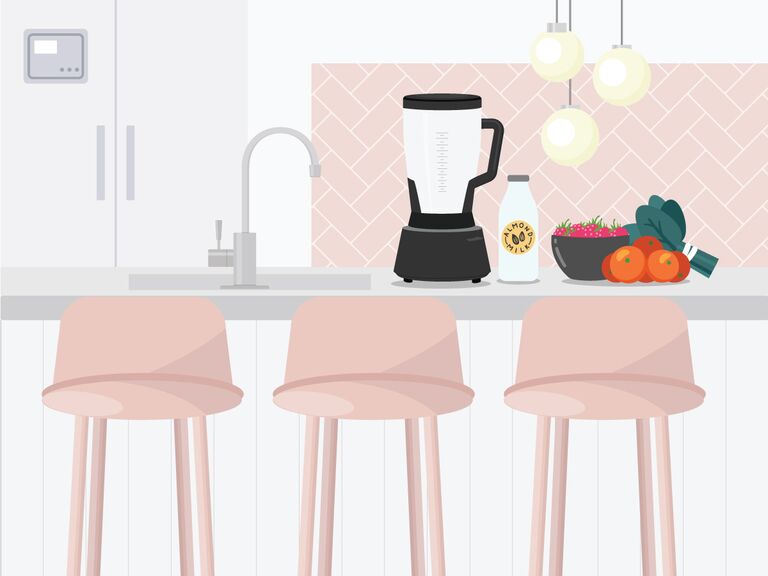 Try a Smoothie
No time for breakfast? Even if you're not a morning person, a daily smoothie takes just seconds to make and can boost your nutrition. Blend frozen fruit with the liquid base of your choice (almond milk, yogurt or even green tea work great) and sneak in a veggie like spinach or a superfood like chia seeds. Take turns prepping your morning drink for each other so you can trade off who gets to sleep in a little later. How's that for breakfast in bed?
Registry Tip: Short on counter space? An all-in-one product like the Ninja blender doubles as a food processor for preparing healthy snacks like hummus or yogurt dip. Ninja blender and food processor system, $250, Macys.com
Watch the video below for more healthy tips and registry inspo.

Shop the video: Vitamix Explorian E310 blender, $438; Breville 2-speed juicer, $188; Cuisinart Pro Custom 11 food processor, $163; AeroGarden Harvest Elite countertop garden, $260; All-Clad 13-piece cookware set, $750; all available at Macys.com
This article is sponsored by Macy's, where you can create a registry that's perfectly tailored to you and your partner's lifestyle.