13 Stages of Holiday Gift Shopping for Your Partner (in GIFs)
The stress is real.
by Maggie Seaver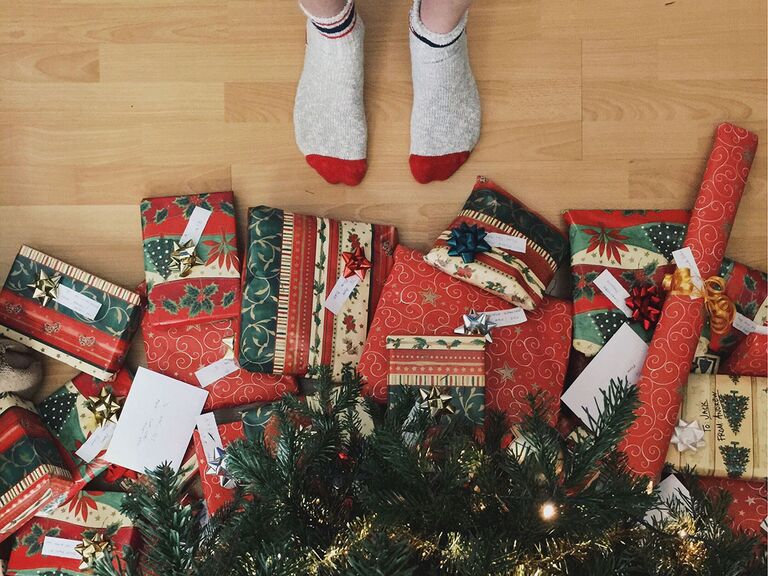 Is there anything more difficult than holiday gift shopping for your other half? You want to get them the perfect present: something nice, but not uncomfortably expensive; something useful, but not boring; something personal without looking like you tried way too hard. It's a delicate dance. Raise your hand if you're going through this process this holiday season.
1. It's not even Thanksgiving yet, so you're cool as a cucumber. The perfect gift idea will come to you.
2. Your partner even drops subtle (or not-so-subtle) hints about what they'd like, making your job infinitely easier. So obviously you're like:

And prepare to call it a day.

3. But then you start thinking…. Should you get them what they're expecting, or hit them with an amazing surprise?
Yes, it must be an amazing surprise.

4. Oh no—now you actually have to find this amazing surprise.

What have you done.
5. You have to rifle through their closet to see what they already have (no one wants duplicates).

6. You take them "shopping" to take mental notes of what they like and don't like.
7. You enlist your friends for guidance.
8. You even ask their mom for input.
Always a gamble.

9. And just when you're about to give up and get them a box of premade doughnuts from the gas station (because what's the point anymore?)...
10. ...somehow, someway you find just the right goodie for the love of your life.
11. This is you, pretending "it was nothing" as your partner opens their amazing gift and showers you with gratitude and love.
"Anytime, babe."
12. But inside all you feel is this:
13. And this: