The New Registry Must-Have? A Colorful Misto Olive Oil Sprayer!
by Jamie Miles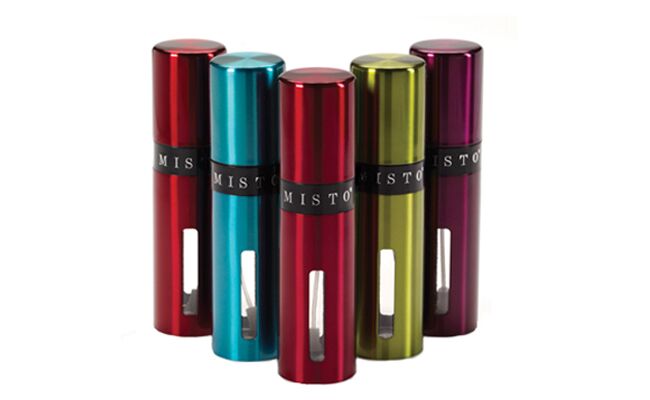 Editor Heather Morgan Shott is reporting live from the Home & Housewares Show in Chicaco to let us know what's hot for spring 2013! We're absolutely loving these colorful olive oil misto sprayers. The beauty of the device is it limits the amount of oil you prep food with so you keep everything light. And though the device has been around a few years, they've relaunched with color and with a fill window so you know when you're running low.
Get a sneak peak of the product here:
And don't forget to add one in your favorite color to your registry!
> See What the Household Design Awards Voted Best for 2013!
> 5 Mod Registry Essentials for Decluttering