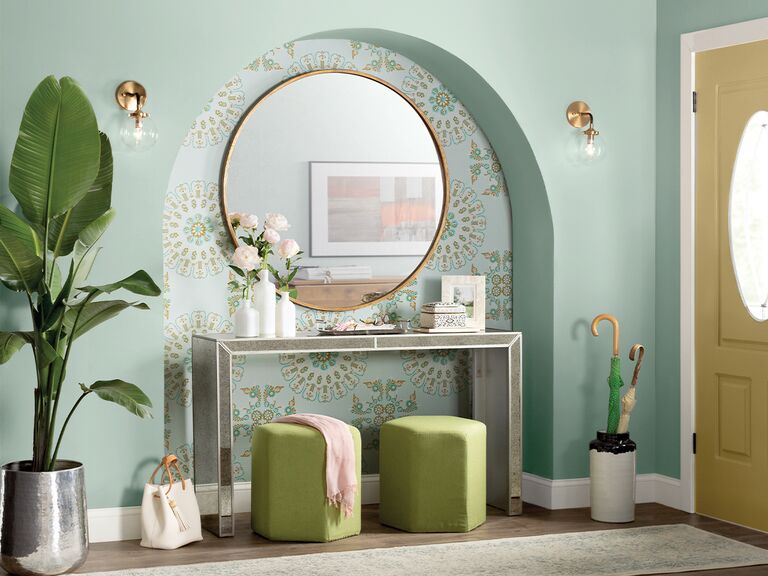 We don't have to tell you it's a good idea to register for both the items you want now and ones that'll come in handy down the line. But that doesn't mean you should shy away from putting anything considered trendy on your list: This year's hottest looks in home décor—think mixed metallics, playful patterns and modern pastels, to name a few—have definite staying power. Below, we've highlighted some of our favorite trends, and the picks to add to your Wayfair registry to help you get the look.
Trend: Natural Textures
While it's hard to find a photo on Instagram of a chic living room without a fur throw or sheepskin prominently placed, that's not the only way to create warm and cozy vibes. Items made from all sorts of earthy, natural materials like wood, rattan, shells and linen will add a tactile feel to your space—not to mention they're great neutrals that accentuate just about any type of décor style.
Trend: Global Influence
Whether you've already traveled the world together or are dreaming about your big adventure to come, filling your newlywed nest with bold colors, eclectic patterns and intriguing pieces is a great way to keep your wanderlust at bay. Embrace this boho style by tossing aside any rules you have about sticking to a matchy-matchy palette.
Trend: Modern Pastels

Move over millennial pink: Dusty pastels are the new hues you'll see popping up everywhere. Try incorporating these more sophisticated takes on traditional pastels into your wish list with furniture, linens and even iconic registry staples, like the KitchenAid stand mixer.
Trend: Mixed Metallics
Metallic accents have always been a great way to add a bit of shimmer and interest to a room. But an even more of-the-moment look is to mix different metals or finishes together: Try flatware that merges smooth stainless steel with hammered brass, or a lamp where shiny rose gold meets matte iron.

Trend: Playful Patterns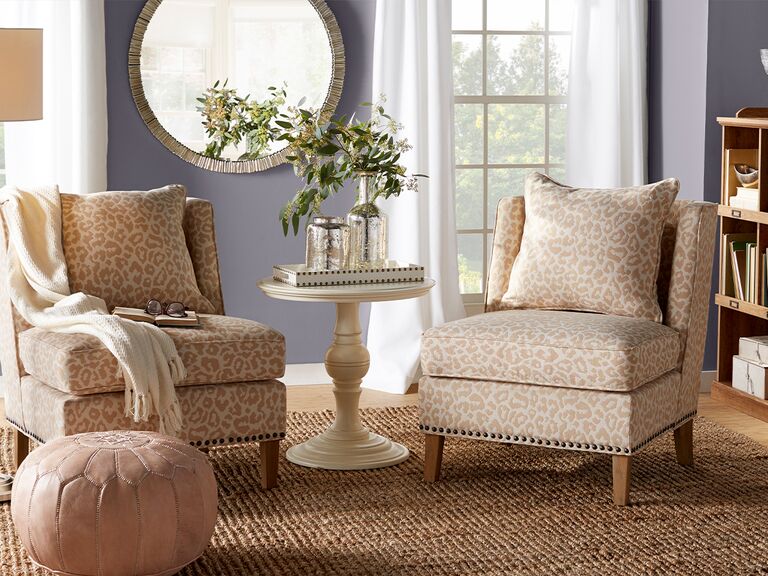 Lots of trends tend to start in fashion and filter down to home décor, which is why these fun geometric and animal prints, and bold florals and botanicals might remind you of pieces already in your wardrobe. Go ahead and have some fun with a whimsical oversized print, just mix in solids and smaller scale patterns to pull it off. 
This article is sponsored by Wayfair. Browse more on-trend items and create a wedding registry for your entire home at Wayfair.com.