Honeymoon Fashion: New Styles at TOMS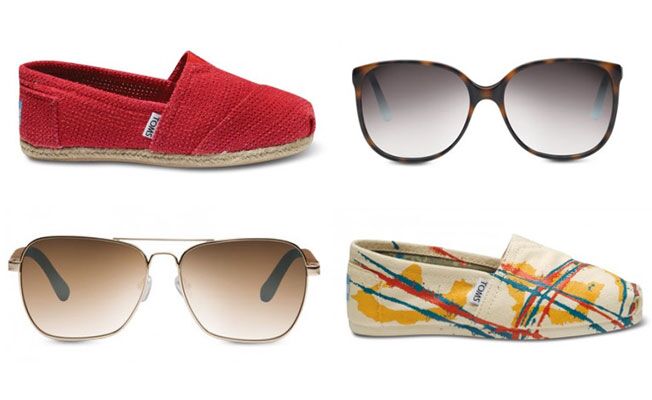 It goes without saying that I love fashion. But what I love even more is fashion that gives back. So naturally I'm all over TOMS. It's the brand that has the One for One policy—they donate a pair of shoes to a child in need for every pair they sell and give sight to someone for every pair of sunglasses purchased. Now that is good fashion!
TOMS just introduced a couple of awesome new designs into their lineup, which include fun metallic fabrics and also a pair of high-heeled shoes—wait, don't judge just yet! I've seen them and they're actually stylish leather wedge booties. And TOMS just added a couple of new retro styles to their sunglasses collection. So remember all you honeymooners—you can be chic and charitable when you're jetting around!
Photo: TOMS.com