Registry Must-Haves for Honeymooners (Scan It Saturdays)
by Jamie Miles
While the weather remains chilly, we can't help but dream of far-off destinations, from the best secluded beaches (hello, sun!), to a cross country road trip hitting remote U.S. locales or touring beautiful European cities. When registering, consider these toys and tech products you'll want along for the ride!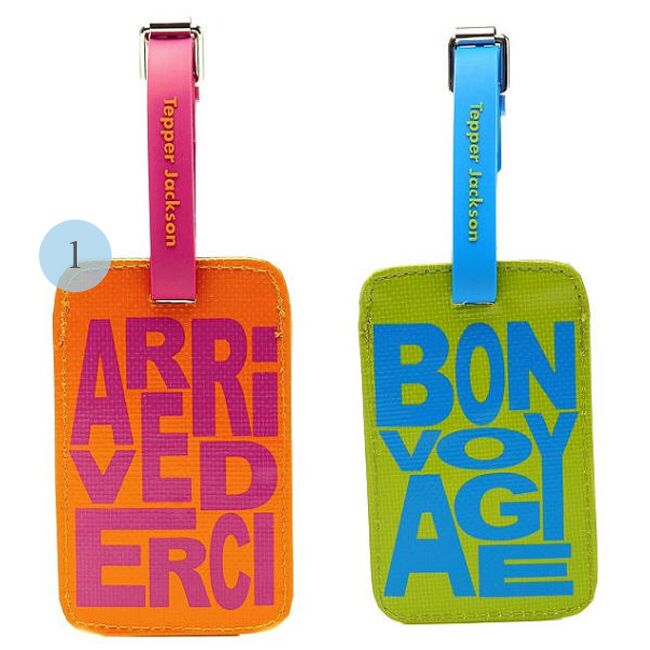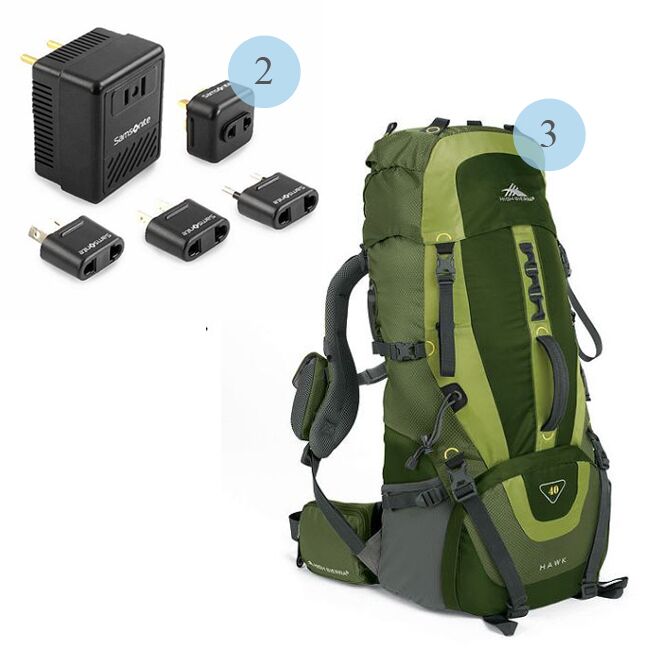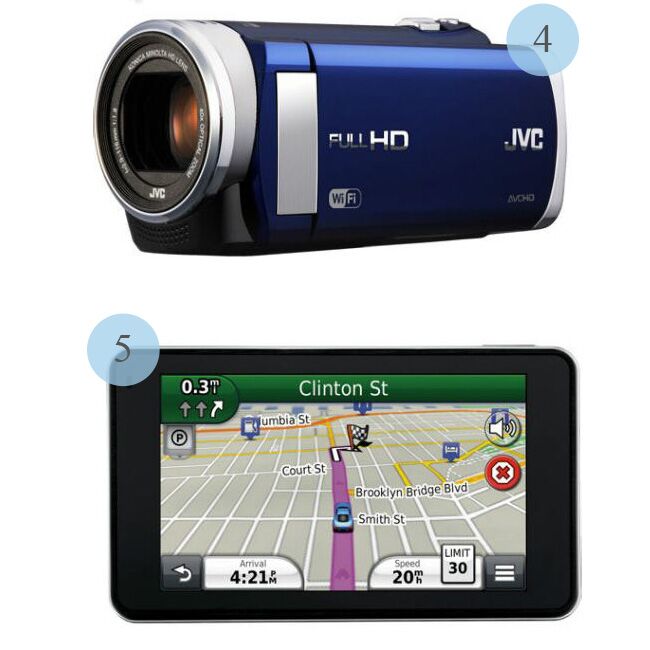 1- These playful travel accessories are a colorful way to ID your luggage so you won't miss your bags when they're spit out of the luggage carousel at the airport.
$23, Macys.com
2- World travelers can't leave home without a global power kit. This set includes 4 country-coded adapter plugs so your travel plans are limitless.
$20, Macys.com
3- For the adventurous couple with a serious travel itinerary, a durable backpack is required. Move seamlessly from Paris to Prague with all your essentials on hand.
$109, Macys.com
4- Document your travel so you can look back and relive all your adventures. This JVC video camera is compact and light enough to carry with you. It's also has WiFi capabilities so you can live stream video and easily email your footage home to family and friends. We're also loving the fun blue color!
$179, Walmart.com
5- If you're taking a road trip for your lover's retreat you don't need the added stress of getting lost along the way. This reliable GPS is portable and even has speech recognition so you can speak menu options without taking your hand off the wheel. You hubby can also help you navigate with the visual touch screen.
$240, Walmart.com
> Master Honeymoon Packing Checklist
> See More Scan It Saturdays for Registry Ideas!