Houghton 2015 Wedding Dresses Channel Carrie Bradshaw for Fall
by Libby MacCarthy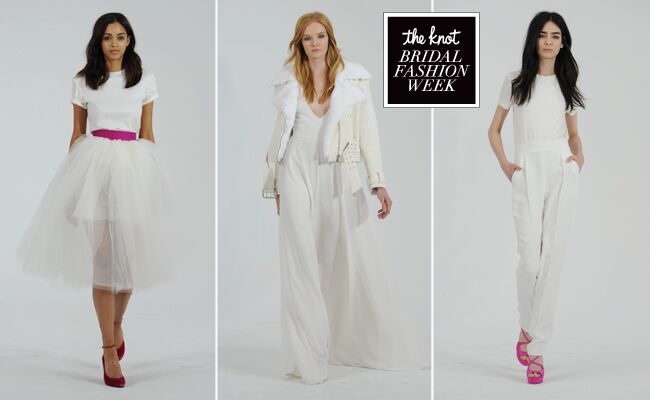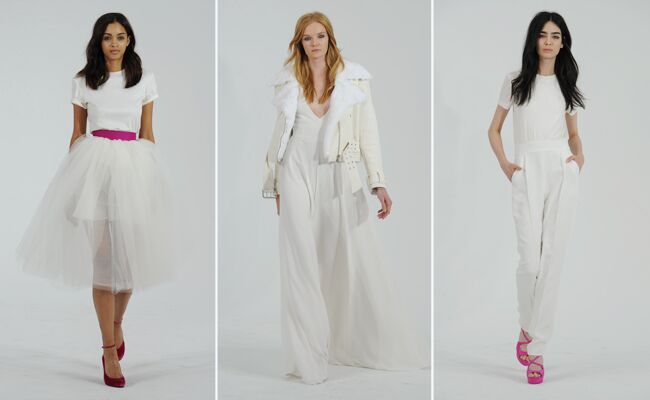 If you've ever dreamed of having a wardrobe like Carrie Bradshaw, you'll love Houghton's latest wedding dress collection. Designer Katharine Polk describes her Houghton Fall/Winter 2015 collection as "Sarah Jessica Parker meets Katharine Hepburn." The edgy collection was divided in to five sections, each playing with color and texture, channeling the label's most recent ready-to-wear line. Full tulle skirts in spider web and plaid prints paired with crop top sweaters are fun and playful, while still maintaining a classic bridal touch (and remember Olivia Palermo's skirt and sweater combo? This is how you can get that look.). Jumpsuits, a style carried over from it's last collection, and lacy one-shoulder gowns with high slits and ruffled layers had a distinctly 70's vibe. But it was the mohair sweaters and rabbit fur lined motorcycle jackets that added a cool, urban feel to the collection that has become so synonymous with the Houghton bridal collection. See all the photos below!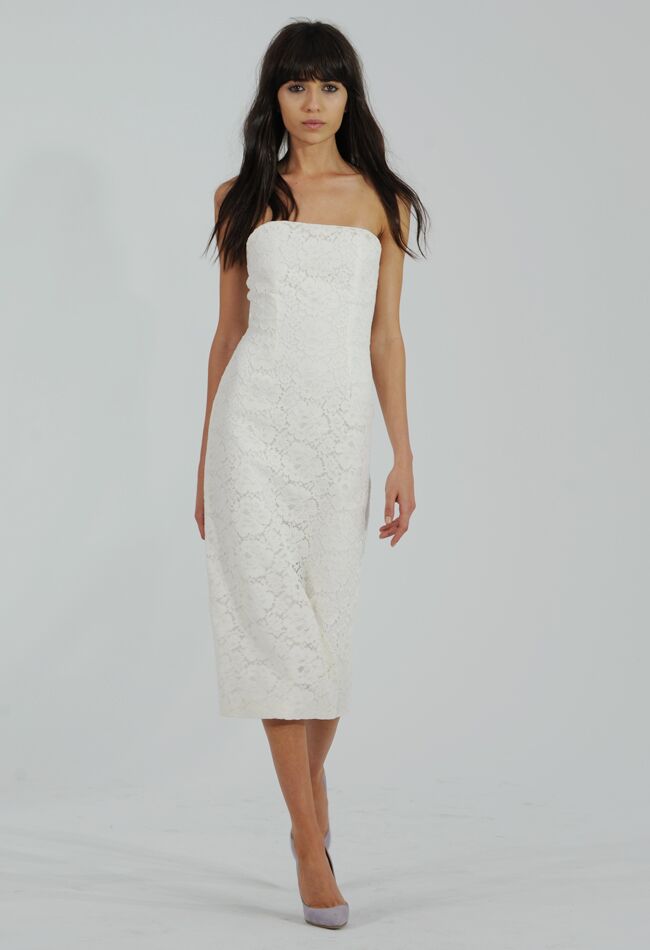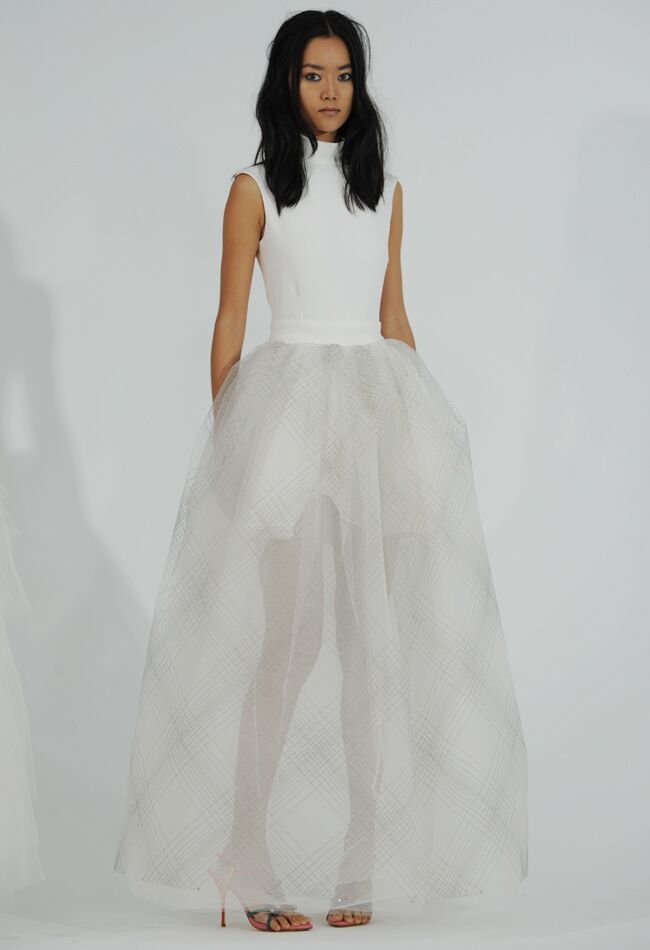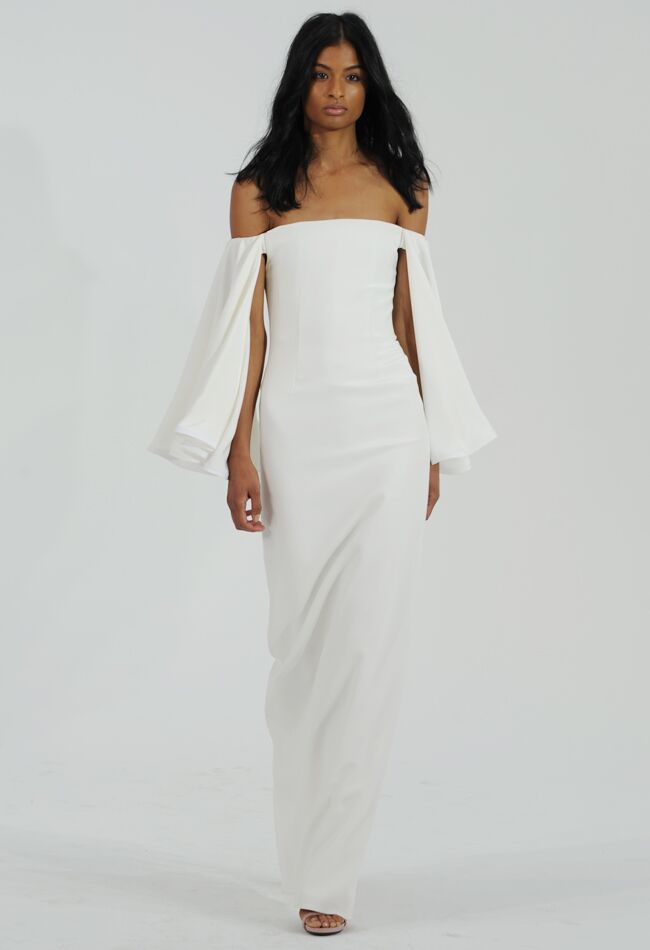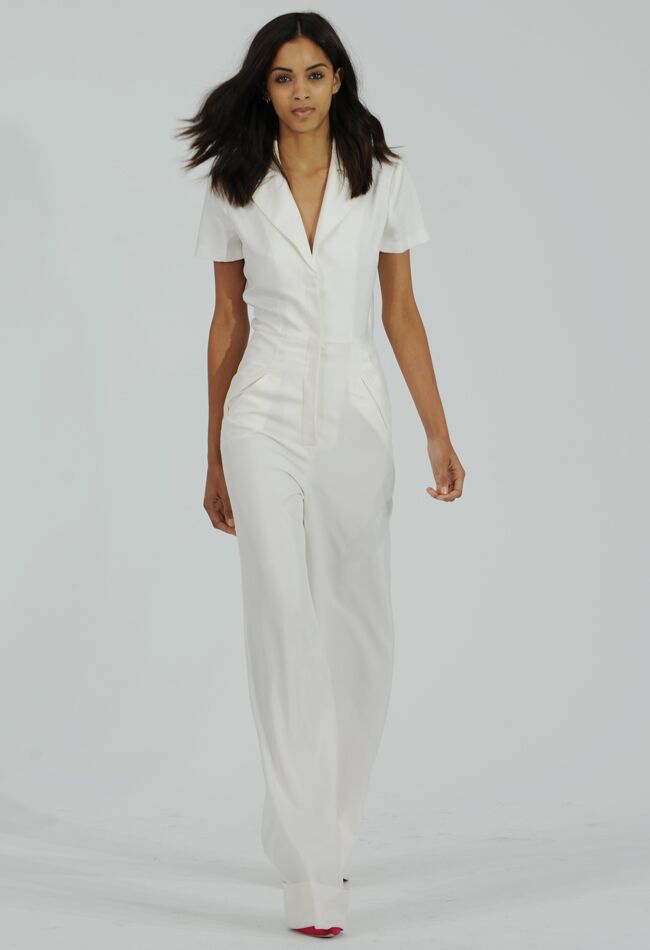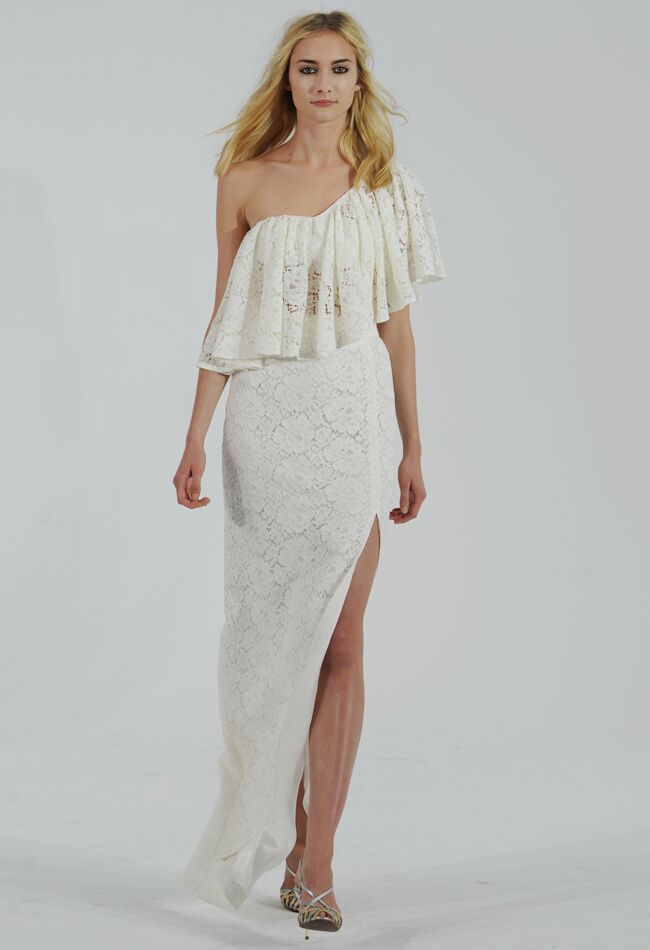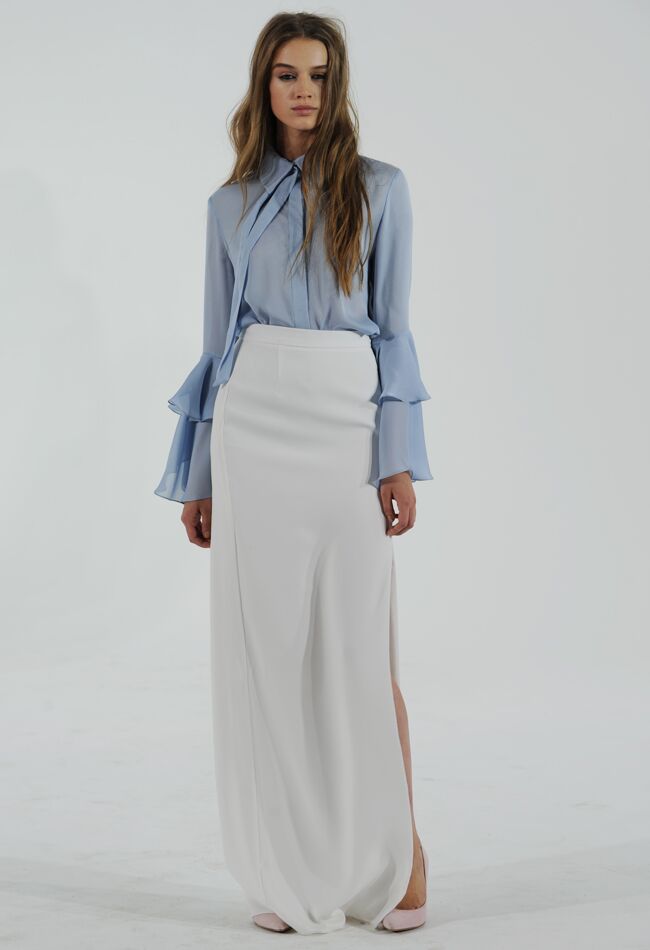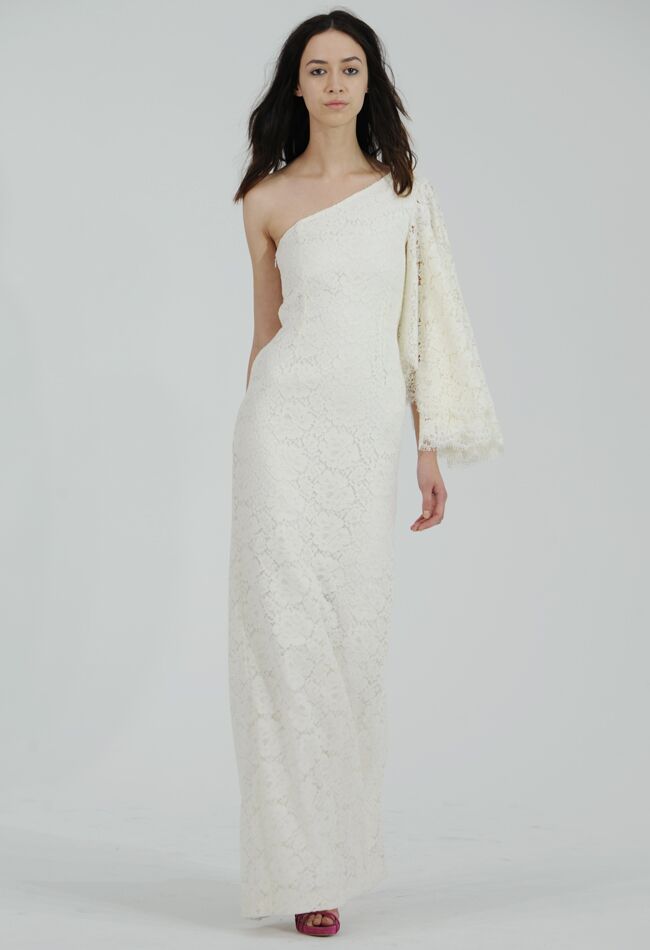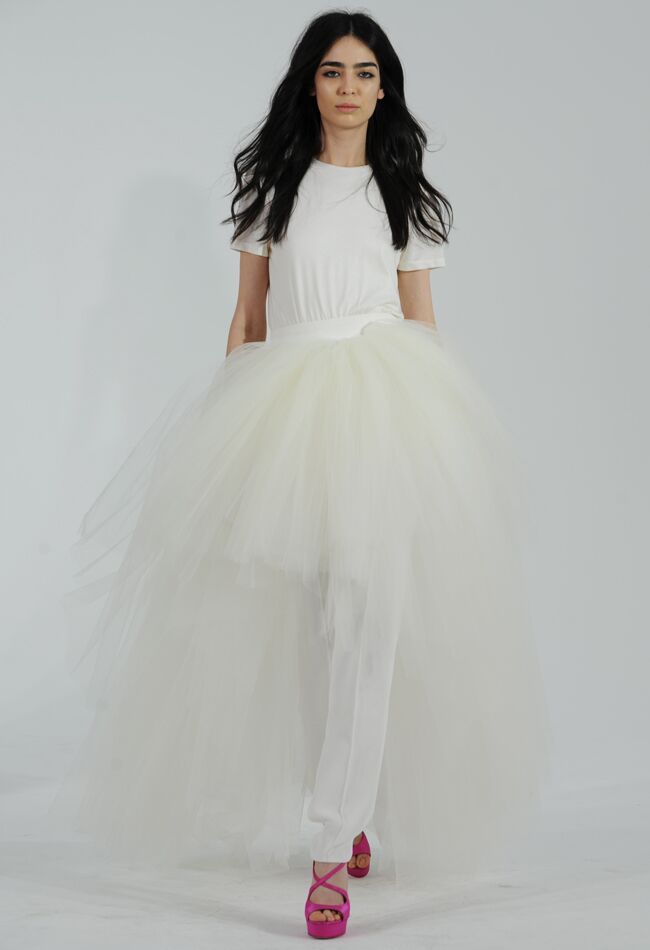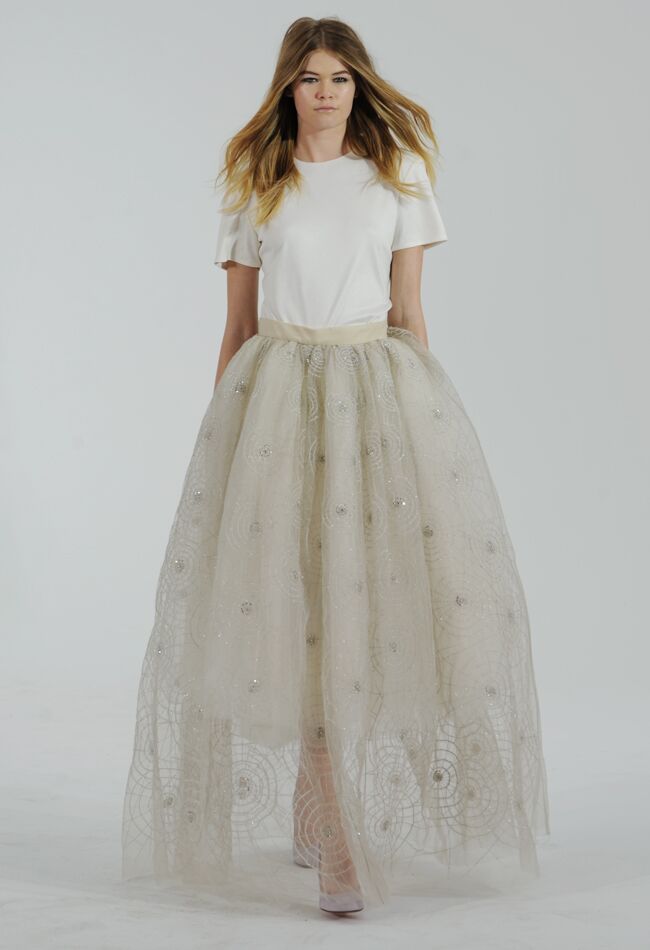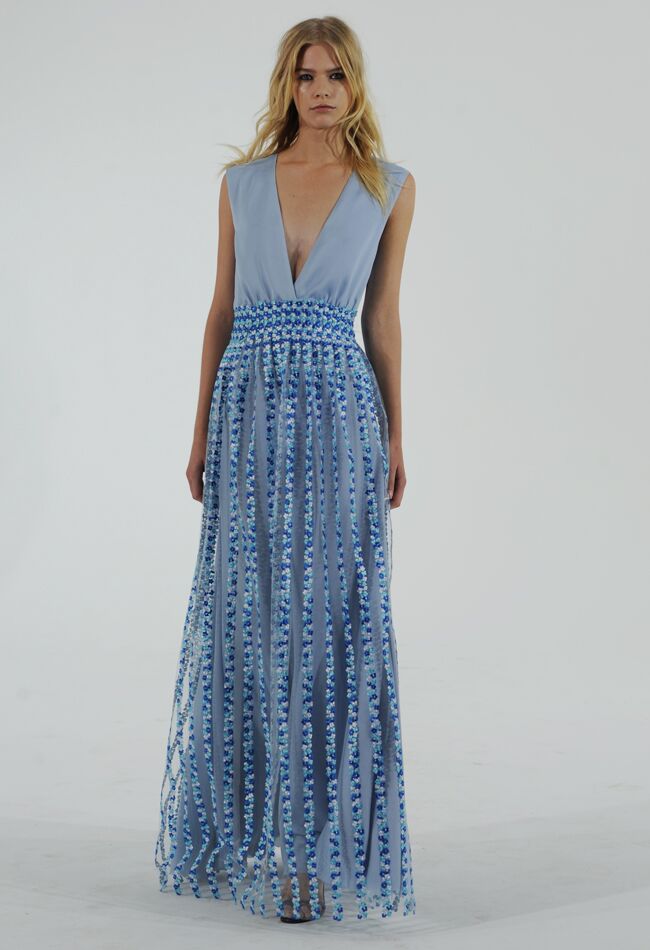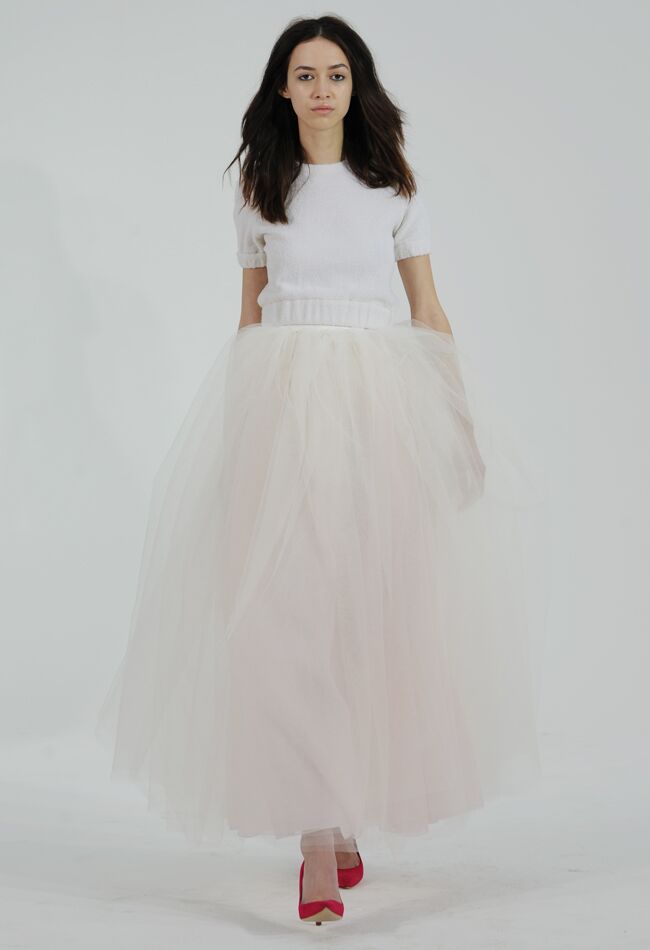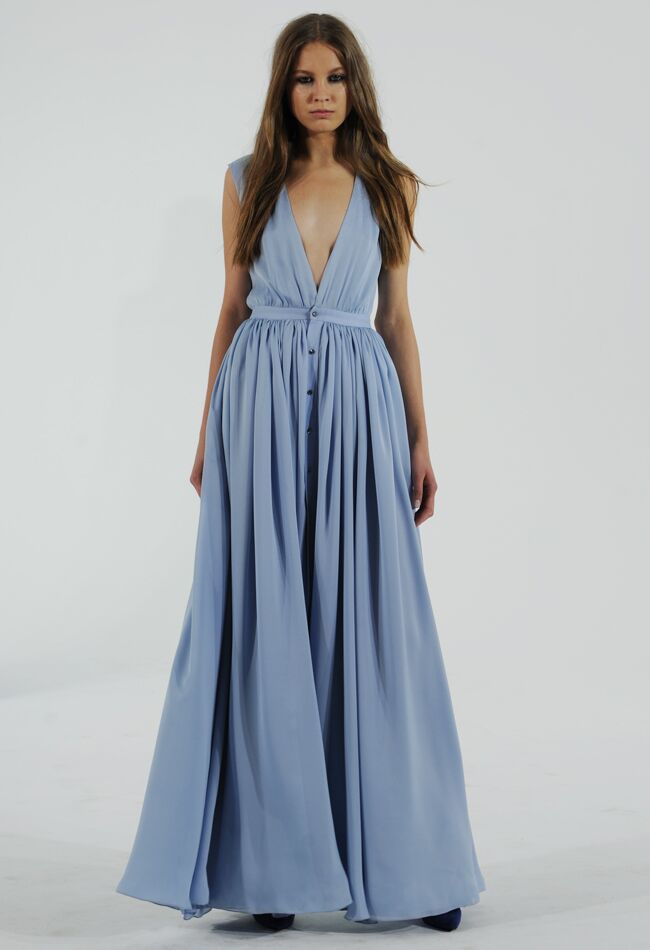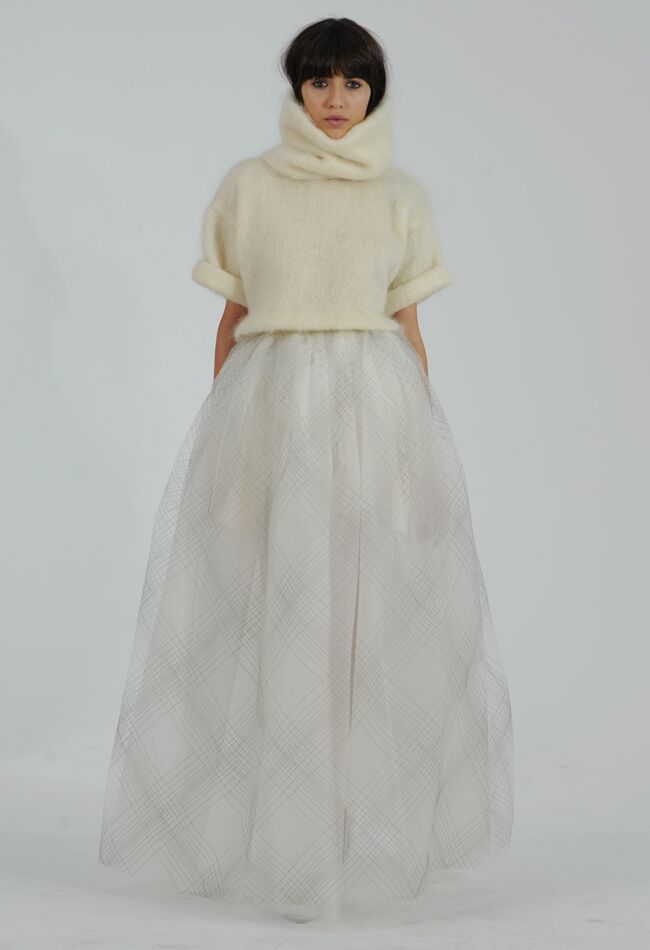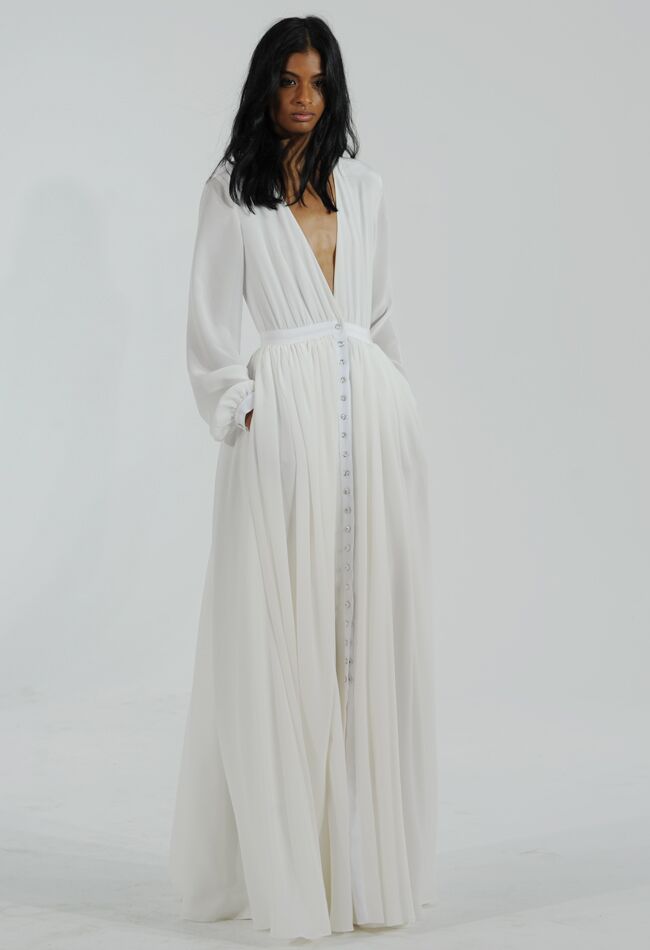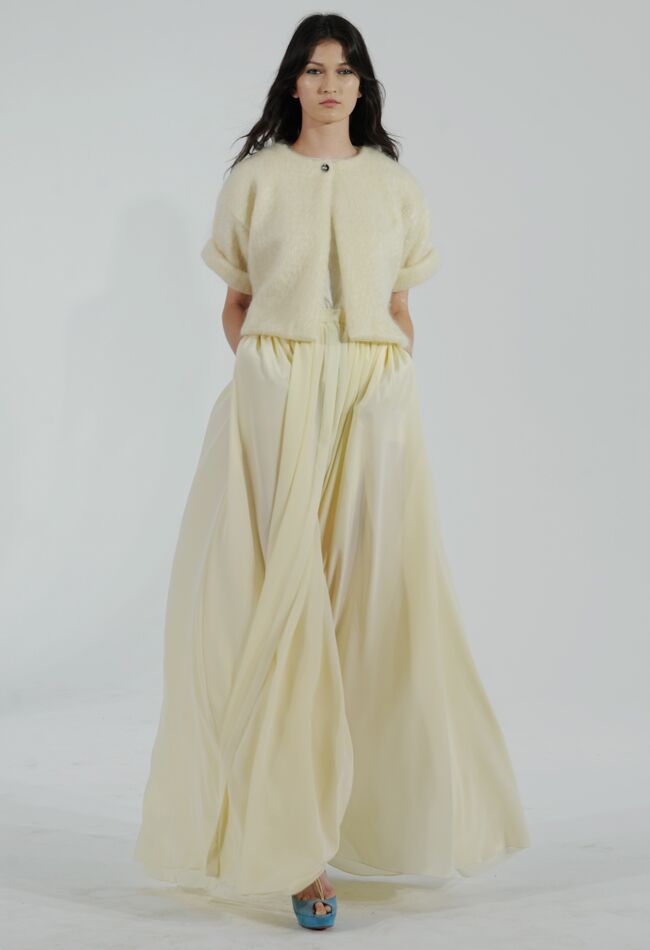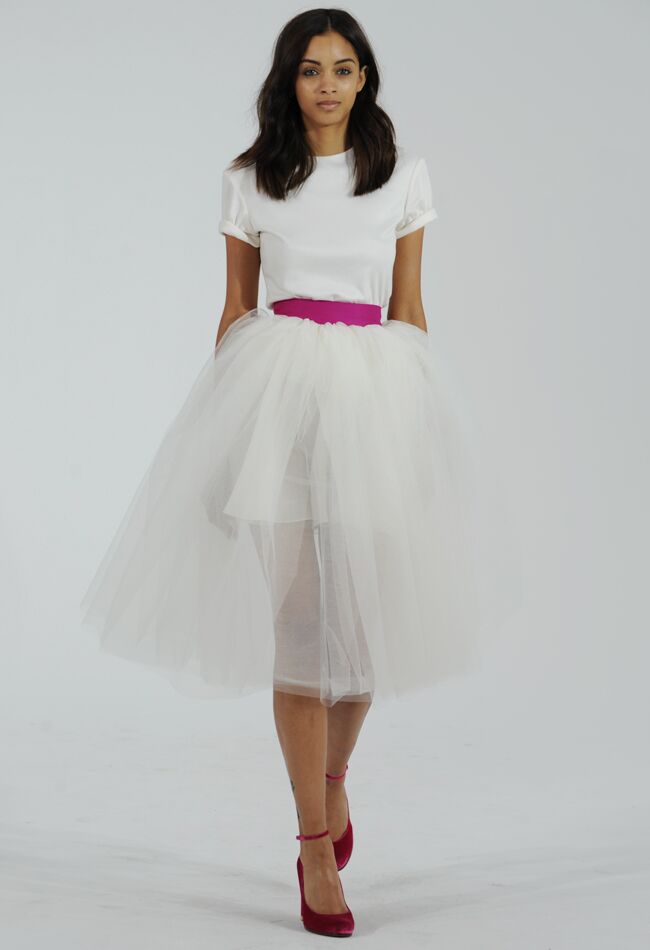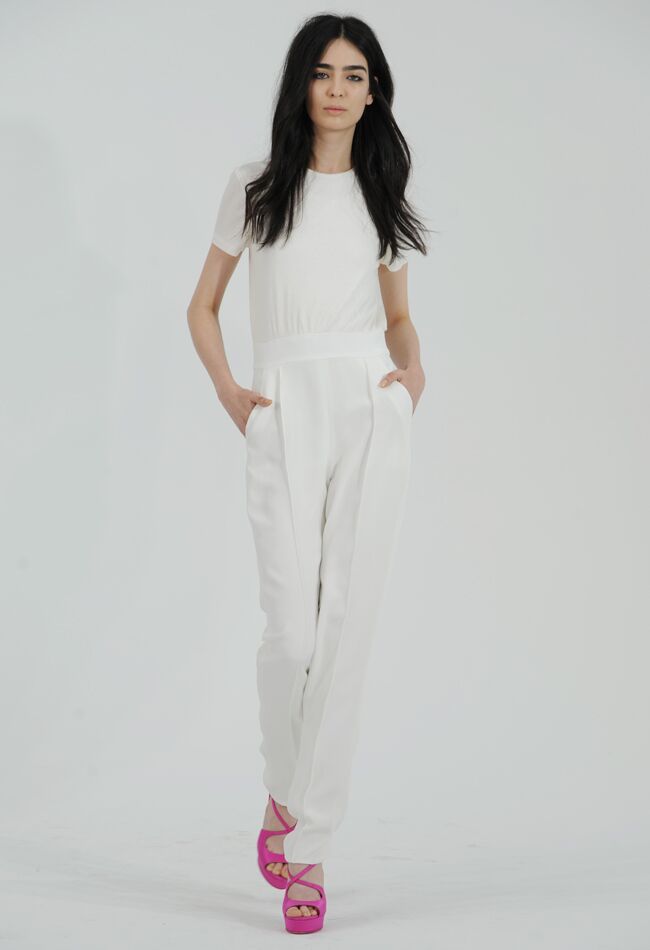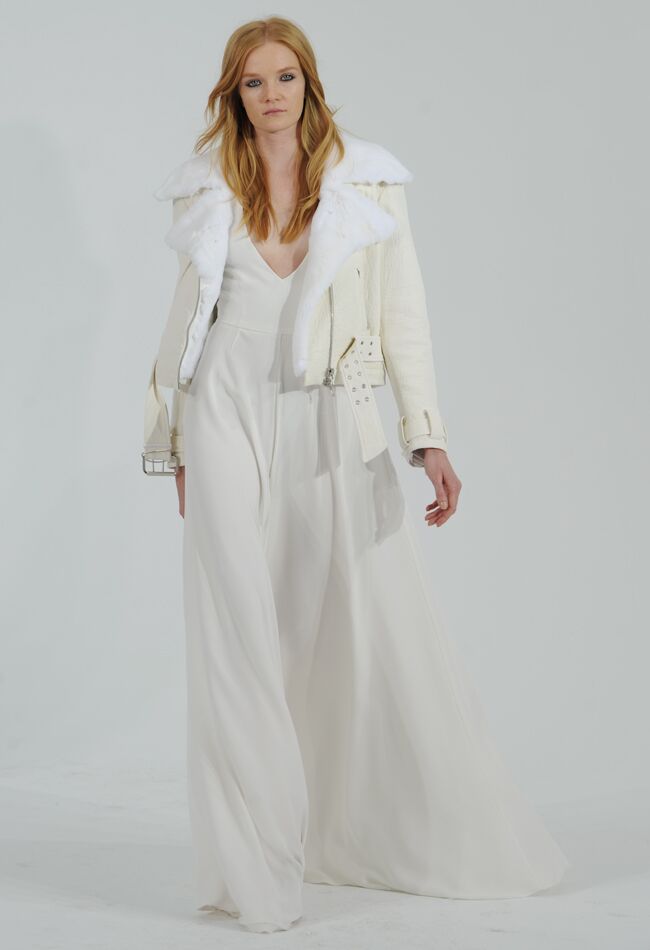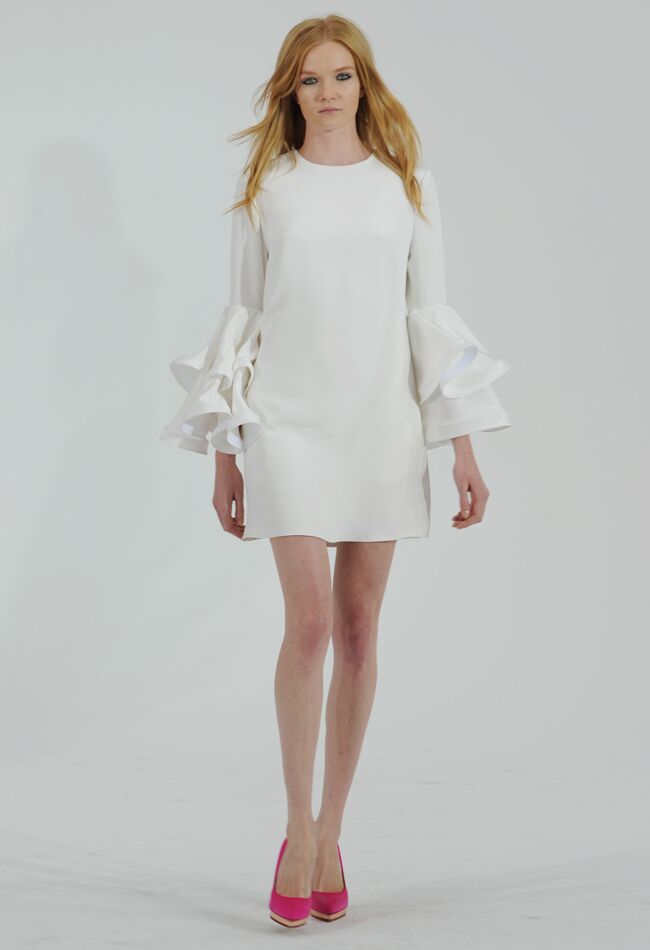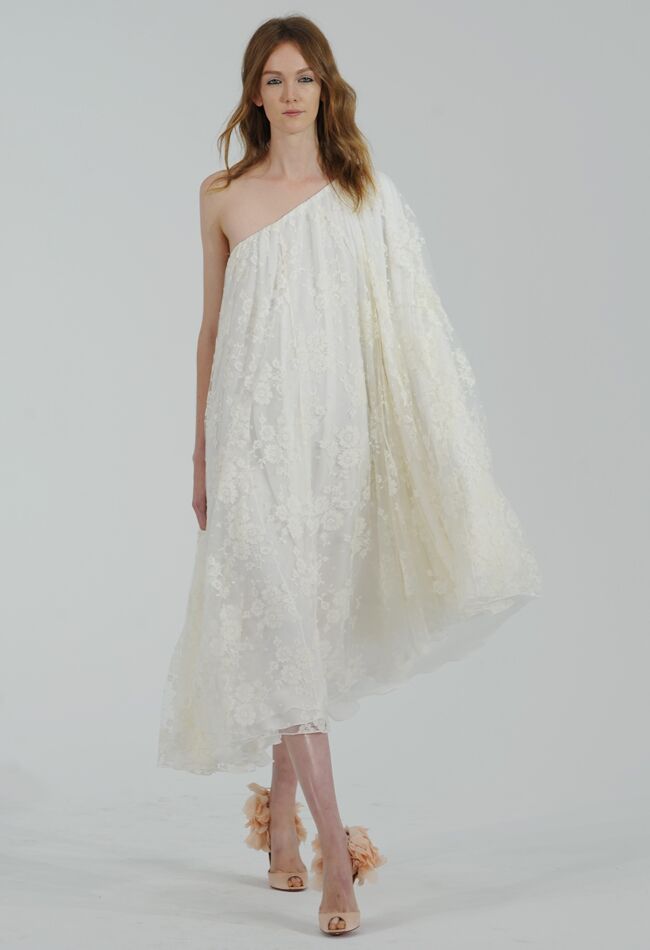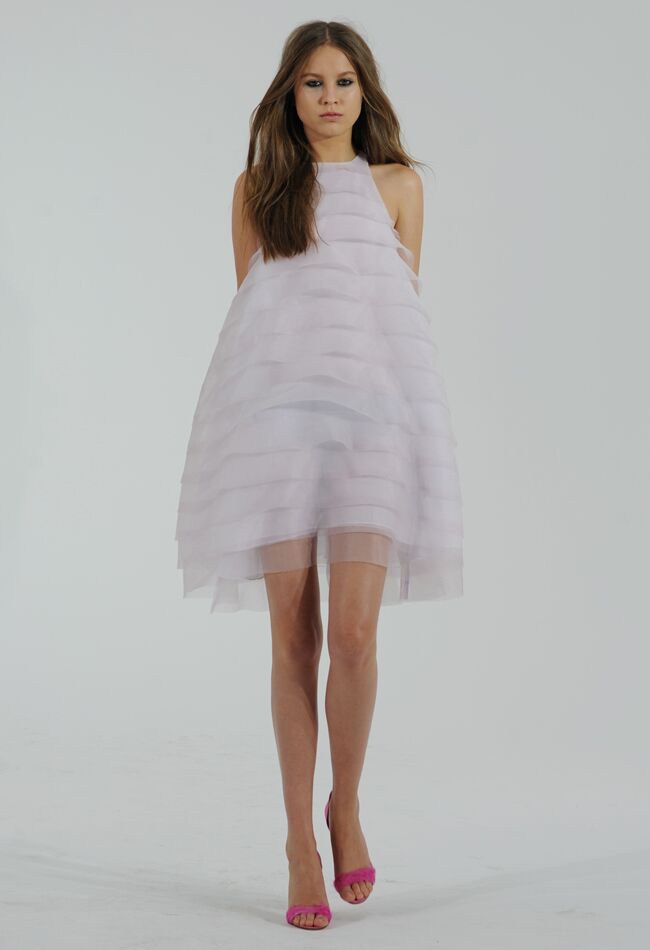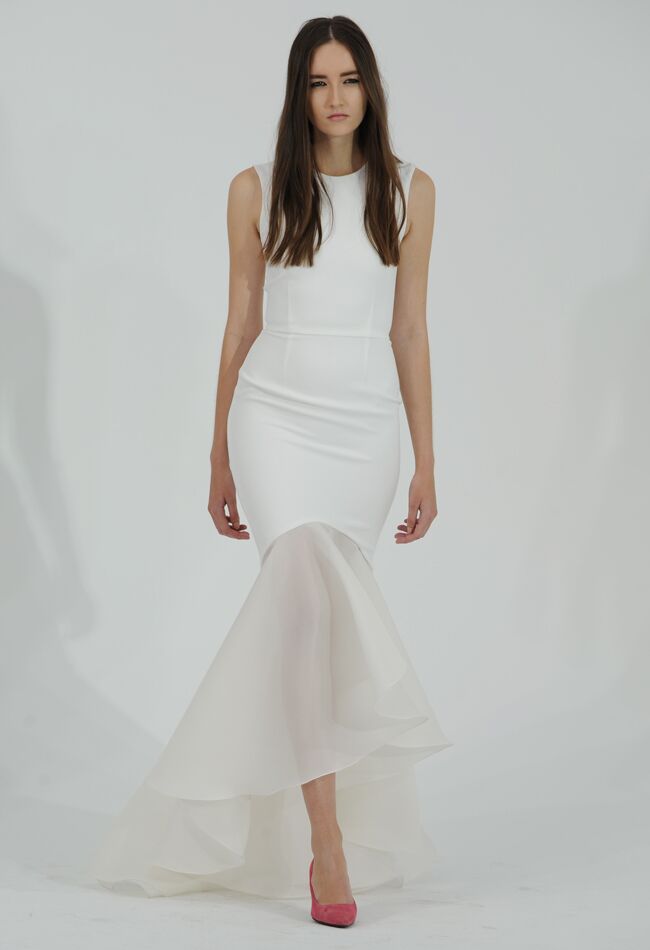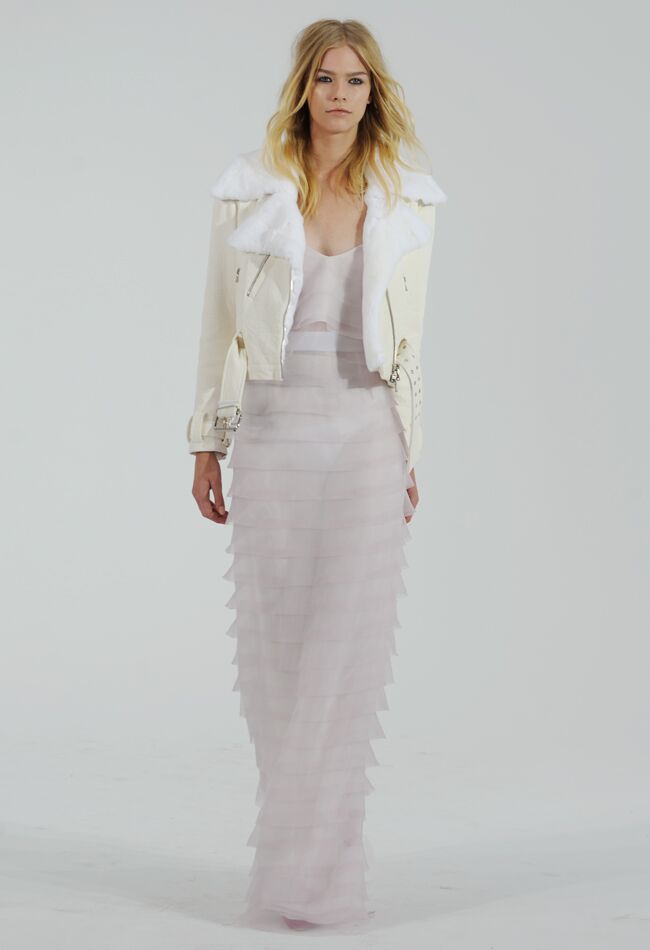 Want more? Right here!
> See more from Bridal Fashion Week here!
> Download The Knot's #1 Wedding Dress app for iPhone or Android!