This Is How Long Women Want to Be Engaged
It might surprise you.
by Maria Bouselli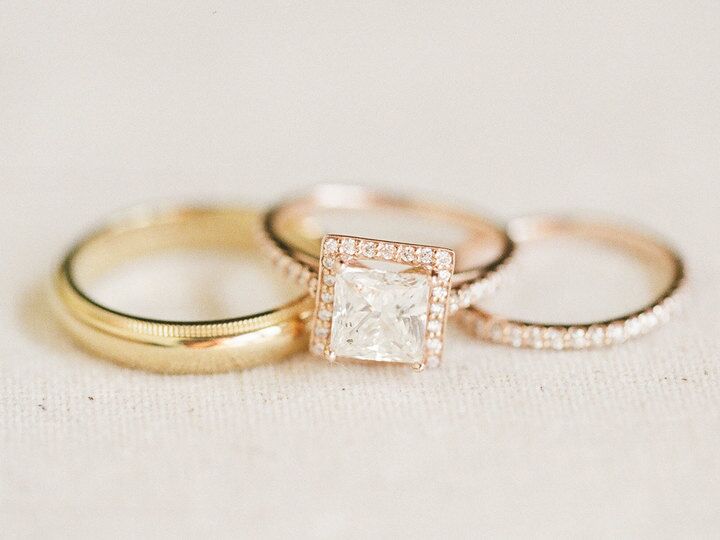 photo by
Mint Photography
Environmentally friendly and ethically conscious jewelry brand Brilliant Earth just released the results of its 2017 Relationship Timeline Report—and some of its findings are a bit surprising. A thousand people responded to the survey, answering how they feel about certain relationship milestones.
Introducing your partner to your parents seems to be NBD nowadays. On average, respondents said they'd have their partner meet their parents within two to three months of dating, with only 6 percent saying they'd wait more than a year. Love seems to be in the air in the Northeast, with 64 percent more likely to say "I love you" within two to three months of dating in this region than those living in the South. Four to six months was the average time overall that it takes couples to say the L word.
And it turns out couples these days aren't in a rush to get to the altar—especially women, who are 60 percent more likely than men to prefer a longer engagement, of two or more years to be exact. And just because they're not legally wed doesn't mean they aren't reaching other relationship milestones. Fifty-eight percent of those who responded are comfortable cohabitating with their partner pre-marriage (after about a year of being together), and 15 percent of women are open to the idea of having children before getting hitched.