10 Mistakes Not to Make When Hiring Wedding Vendors
Ignoring your budget, for example.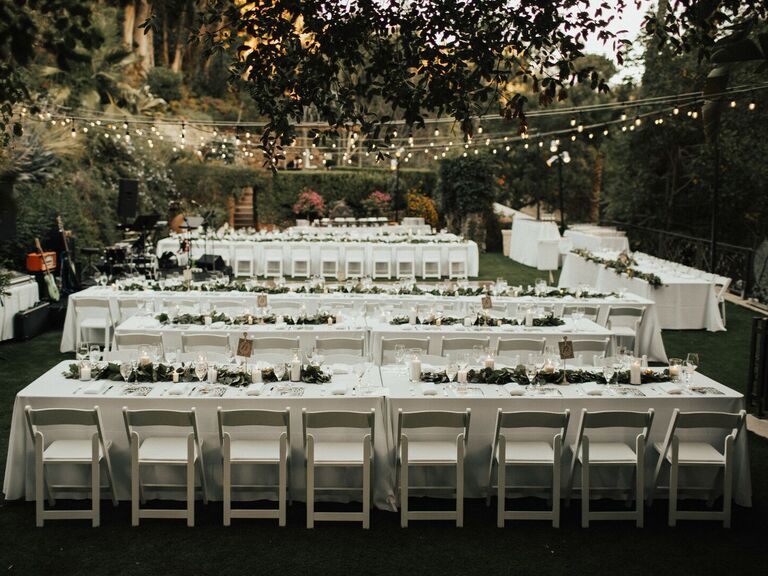 HEIRLUME PHOTOGRAPHY
If you've started planning your wedding, you're likely aware of the amount of choices out there when it comes to selecting wedding vendors. Between navigating preferred vendor lists and using your wedding as a form of activism, there's a lot of information around how to choose your wedding vendors. To help you feel confident in your vendor search (and feeling informed while navigating The Knot's Marketplace), we tapped Jove Meyer, owner and creative director of Jove Meyer Events, and Jung Lee, event architect at Fête, for their best advice on putting together a vendor team. These two wedding experts revealed the most common mistakes couples make while hiring wedding vendors so you can be sure to avoid them.
Forgetting About Your Budget
Thinking about budget may not be the most fun of wedding planning tasks, but it may be the most important factor to consider when hiring your vendors. One of the biggest mistakes couples can make is getting swept up in the hiring process and forgetting about the cost. "When couples do not have a general budget broken down by vendors and categories, they can easily overspend on some vendors and are left with limited resources for others," Meyer says. Before booking anyone, sit down with your partner and decide on a price point for each vendor.
Skipping Over the Fine Print
Eager to get through your wedding checklist? We don't blame you. But before you sign the dotted line on your wedding vendor contracts, be sure to read the text thoroughly. "Some couples overlook the fine print or details of their vendor contracts, which can sometimes include additional costs they may not have anticipated," Meyer says. Be sure to read the entire contract and ask for clarification where needed. "Ask the vendor [any questions you may have] so you fully understand what you're agreeing to before you sign and pay." Pro tip: pay special attention to the deposit and refund section.
Overthinking the Decision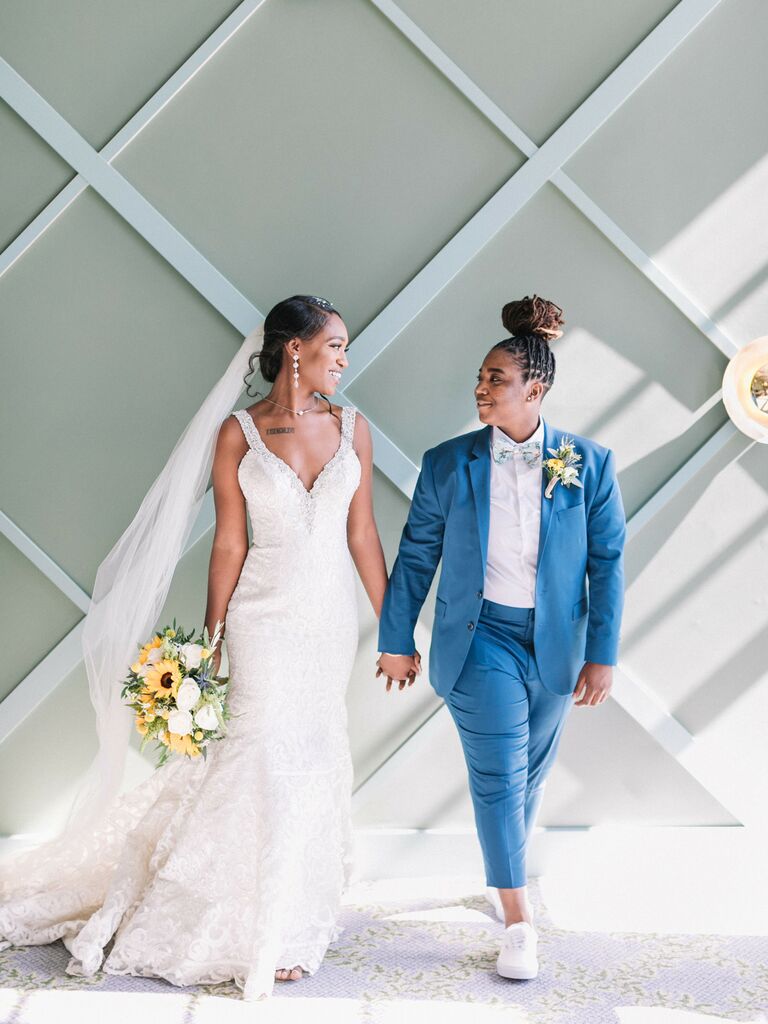 If there's a caterer or some other pro you have to have at your wedding, book them right away. Even if it feels early, Meyer says hesitating to book is a common mistake that couples make. If you like someone's work, trust your gut and save yourself unnecessary stress. "Couples sometimes overwhelm themselves with so many options that [the booking process] becomes stressful and frustrating," he says. "It's like dating: if you feel the feels, make the deal!"

Meyer suggests choosing wedding vendors who match your style, personality and budget. Do your research by checking out their work, reading their reviews, and setting up a meeting with your top choices. (Pro tip: Be sure and peruse winners of The Knot Best of Weddings, an annual award that recognizes the top wedding vendors across the country—so you can see winners right in your area.) Another way to vet your pros is to see if they have an Ally Pledge (similar to the one on Meyer's site).
Waiting to Place a Hold on Someone You Like
Maybe there's a wedding band you're pretty sure you want at your wedding or a glam team you think you'd love to work with on your wedding day—but you're not 100 percent ready to commit. Meyer recommends asking them to hold your wedding date for you while you do more research. "If you don't ask a vendor to hold a date, they may give it to another couple who is ready to book right away." Better to be safe than sorry when it comes to your wedding team.
Letting Other People Make Your Decisions
We love the idea of looking to your friends' weddings for day-of inspiration. But Meyer says a common mistake couples make is booking their friends' vendors without actually talking to the vendors first. "Don't book your friends' vendors just because they liked them," he says. "You are not them, and this is your wedding—not theirs." He suggests exploring your friends' recommendations, but keep your differences in mind. Maybe your friend's caterer cooked a luxe meal of steak and grilled veggies but you want to serve tacos at your wedding. That's perfectly OK, Meyer says. "Be selfish and make decisions that feel right to you, even if they're not popular amongst your friends."

Lee agrees, advising couples not to try and copy other weddings. "Every couple is special and unique, so your wedding is the time to genuinely reflect that," she says. "It's a rare opportunity to share all the things you love in life (food, drinks, ambiance) with all of the people you love."
Choosing the Cheapest Option
While weddings can be expensive, Lee says booking your vendors solely based on price isn't the best route. "Always choose the highest quality vendor because they will have high standards and will do the right thing," she tells The Knot. "I would rather dine at a quality restaurant and enjoy a simple meal versus going to an all you can eat buffet."
If your budget is a concern, prioritize what's most important to you. Is it an amazing meal with all of your favorite foods? A gorgeous flower installation? An incredible DJ to keep the party going? Prioritize certain vendors and then budget accordingly.
Booking a Venue too Quickly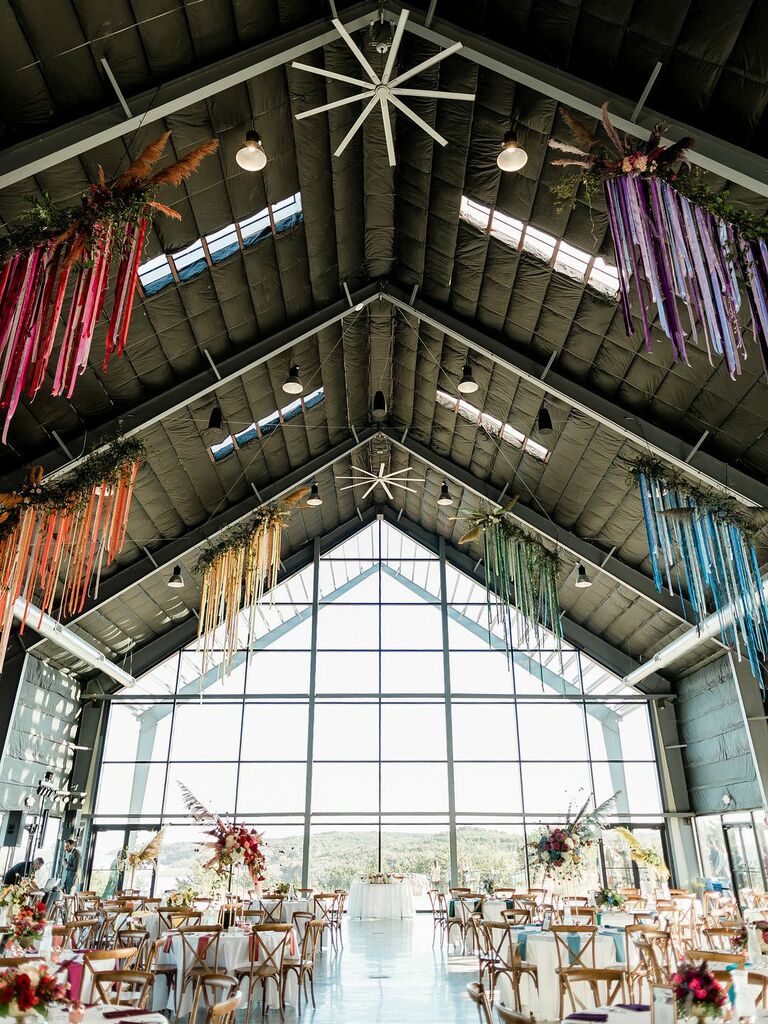 After getting engaged, Lee says she often sees couples excitedly rush to book their venue. But booking a venue is typically the most expensive decision couples make during the wedding planning process, so it's important to establish guest count and budget before choosing your day-of destination.
"Venues can end up being too big to too small, they can take the lion's share of the budget and not leave enough for anything else, or a venue's minimum guarantee can be too high (and once it's in the contract, you can't decrease it)," Lee says. So while it's important to get going on your wedding checklist after getting engaged, make sure guest count and budget are finalized before signing any papers.
Not Asking a Wedding Planner for Help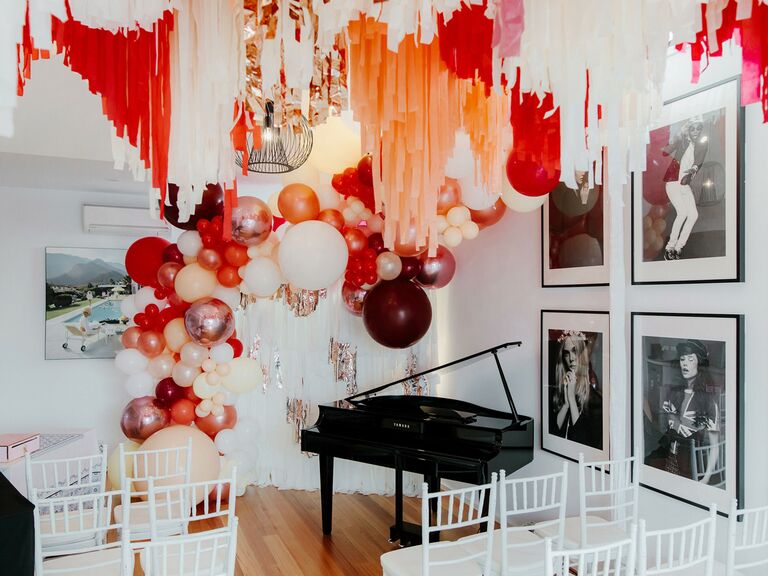 If doing all the work sounds unpleasant to you (or downright impossible given your schedule), Meyer suggests taping a wedding planner. "Hiring a wedding planner can save you so much time and energy, as it eliminates the guesswork and streamlines the wedding planning process," he says. "A wedding planner will get to know your goals, style, personality and budget and they will match you with the best vendors for you."
Another pro of working with a wedding planner? They'll take on all the administrative work of emails, scheduling, site visits, logistics, meetings, insurance—you name it. That way, you get to focus on enjoying your day. "Wedding planners are here to help guide couples through the process and take out the heavy lifting for the couple." Scroll through our top-rated wedding planners on The Knot Best of Weddings to find your perfect match.
Trying to do Everything at Once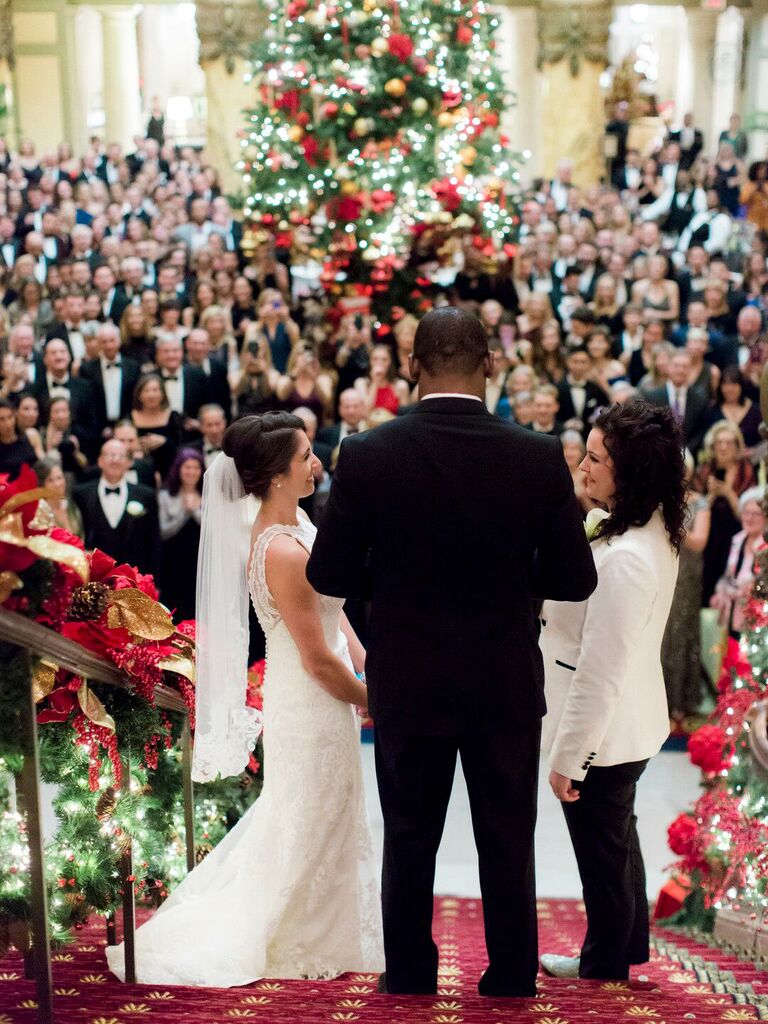 Maybe hiring a wedding planner isn't possible with your budget or other constraints. No problem—Meyer has the solution. He says most couples get into trouble when they try to book all of your vendors at once. The best way to go about hiring your wedding pros is by making a list of vendors, including the price for each one, and then prioritizing them in order of importance. "Focus on one vendor at time," Meyer says. "Don't try booking all of your vendors at the same time. You'll be overwhelmed and lose track of everything."
Forgetting to Have Fun
Wedding planning can be overwhelming and stressful at times, but Meyer says couples should always find time for fun in the wedding planning process. "I encourage couples to create a celebration after you book each vendor," he says. Share a bottle of champagne, or go out for a delicious dinner together. "Wedding planning is a lot of work, but don't lose track of the reason for the celebration, which is love!"