How To Drop Hints To Get The Ring You Want
by Simone Hill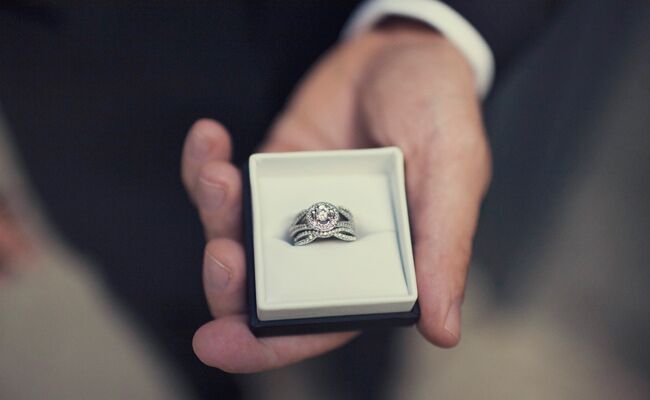 photo by
Erica Barraca Photography
We know, we know, you'd be happy with a twist tie as long as you're engaged to Mr. Right. But trust us, he wants to know what you want. Before the cynics unite and say that rings have nothing to do with love or marriage, let's be practical: An engagement ring is a big investment, and unlike most jewelry that goes in and out of style over time, this is one piece that should look and feel timeless. Make his search for the perfect ring easier by dropping the right clues.
Find clever ways to show him a picture of your favorite setting, cut, and style. A Valentine's Day card works, and leaving your laptop or phone open on your dream ring Pinterest board or your favorite jewelers' Instagram feed will definitely get the point across. A subtler way: While perusing magazines, point out pictures of rings you like and casually mention what you like about them. Or give the photos to a close friend and let her decide what to do with them.
> Read: How to get the engagement ring you really want
Want more? Of course you do!
> 9 signs he's about to propose
> 5 ingredients for the perfect proposal