New From Illustrative Moments!
by Heather Hall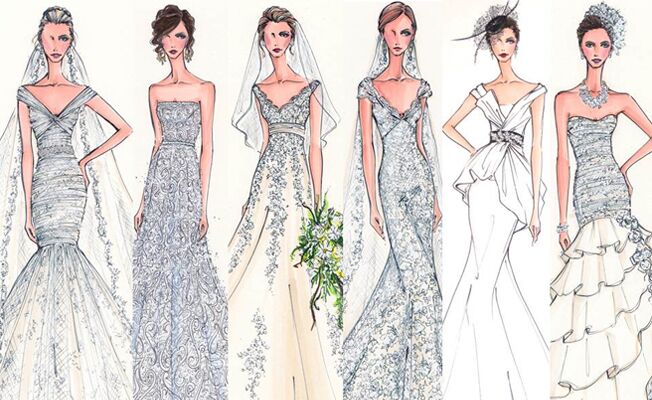 We've spotted Deborah Griffin's most recent work for Illustrative Moments and think it's fab! What better way to preserve your gown (and memories) with a high fashion bridal illustration?
The talented artist and designer will create a custom sketch of your gown from photos you provide. These pieces of art make the perfect gift and keepsake. We suggest a wedding gift or anniversary present!