What It's Actually Like to Cook for Your Future In-Laws (in GIFS)
Under pressure? Let these GIFs whip up some comic relief.
by Kelley Rowland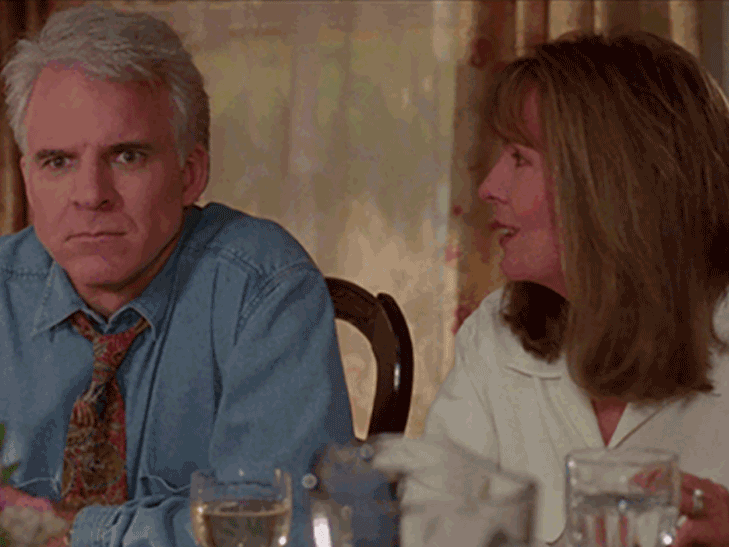 Whether you're still getting to know your future-in-laws or they're already like family, that first dinner you host (especially when it's on you to make it) can be pretty stressful. Sure, it's more about the company than the food, but that doesn't mean you don't want impress them with a killer meal. The good news? If you're equipped with the right pots and pans, plus a good sense of humor (these GIFs will take care of that), you're already on your way to dinner party success.


1. When your fiancé announces their parents are coming over for dinner on Friday (and it's Wednesday night).

2. When you're reminded of their dietary restrictions and start thinking about the gluten-free, nondairy menu you'll have to come up with.


3. When you realize you not only need to shop for ingredients, but also clean the whole house, buy some table linens and, you know, basically become a chef overnight.

4. When your partner offers to go with you to the grocery store...

5.  ...And you turn the trip into a workout sesh because you just can't deal.

6. When you hunt down your future in-laws' favorite wine (and stock up).

7. When you take a break from prepping and think, "It would've been so much easier to order in."

8. When you can't remember if you added the garlic to the butternut squash linguine.

9. When you could really use that beautiful new cookware from your registry, but your shower is still months away.

10. When your in-laws arrive and you're running behind schedule.

11. When you finally sit down to eat and just can't believe what a boss of a cook you are.

12. When you share an opinion your in-laws don't exactly agree with.

13.  When your fiancé mentions they helped with the meal.

14. When they thank you both for pulling together such a lovely evening.

15. When you leave your fiancé with the dishes and settle in for a well-deserved post-dinner drink.