Bridal Designer Ines Di Santo Gives Us a Sneak Peek at Her New Collection
We sat down with the bridal fashion guru to get the inside scoop on pulling off the hottest wedding dress trends, plus the inspiration behind her upcoming bridal collection.
by Avery Hutchinson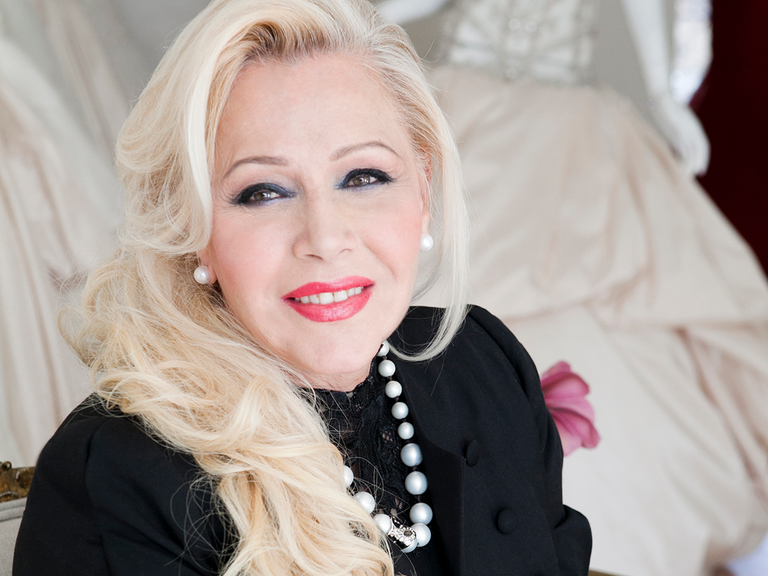 Known for her ultra-glam designs, Ines Di Santo has a devoted following, including both brides-to-be and the red carpet elite. Offering a diverse range of styles (think: sexy mermaid-style dresses, dramatic ball gowns and even sheer bridal pants) a commitment to couture detailing and luxurious fabrics holds together Di Santo's one-of-a-kind designs. Read on to get the Toronto-based designer's take on what's hot in bridal fashion, plus a sneak peek of her upcoming runway show.
Who is the Ines Di Santo Bride?

There are as many different Ines Di Santo brides as there are stars in the sky. I'm proud of that and love them all for their diversity and unique beauty. They don't fit into a mold. When I do a trunk show, it's the greatest pleasure to get to know these women with their beauty, intelligence and depth.
What's your favorite aspect of designing for brides?
It's a dream to be able to design for life's special moments.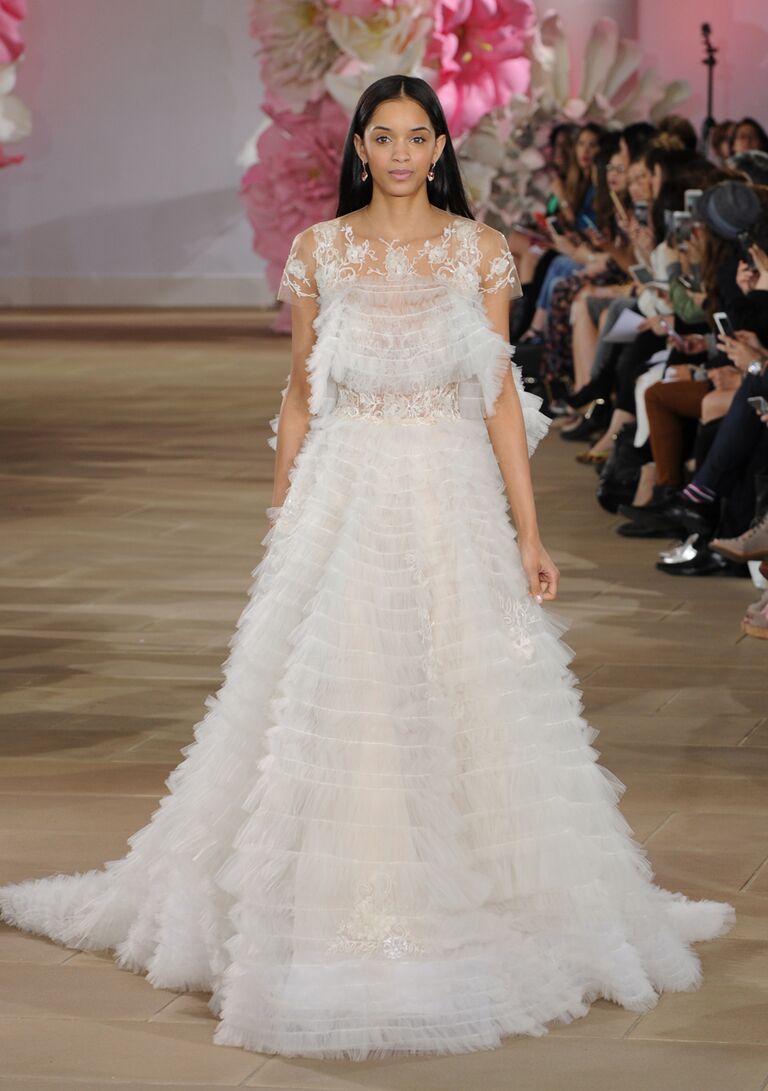 You designed your daughter's wedding dress when she got married. What's some advice you can give to the mother of the bride when she's dress shopping with her daughter?
Can we pause for a "do as I say, not as I do," moment? When I designed for Veronica, I was told three dresses was the absolute limit. When mom designs, someone has to take control and hit the brakes.
Your last collection was full of curve-hugging silhouettes. Is there a trick to pulling off a sexy dress?
Standing tall and feeling confident in yourself as a woman will take you far. Not just in a sexy silhouette, but even in your weekend clothes.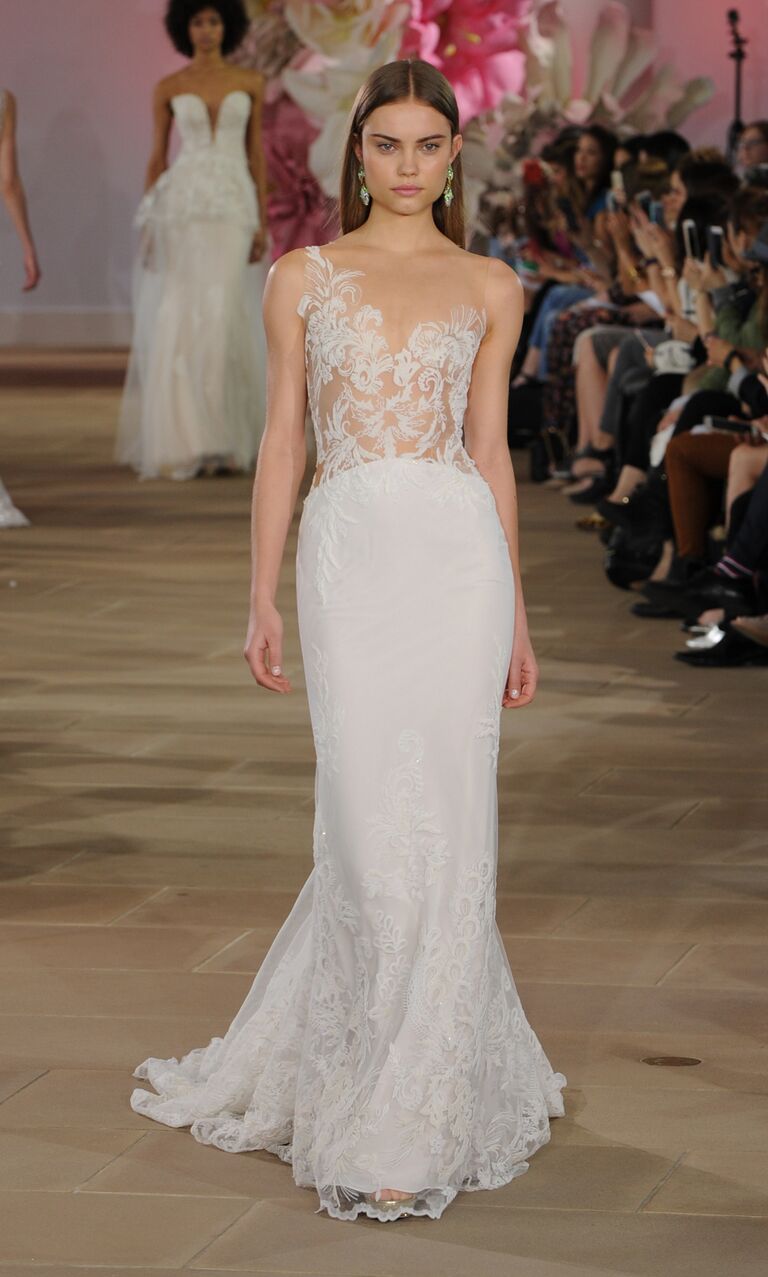 What bridal accessories are you loving right now?
I'm enjoying working with colorful precious gems for my shows. While diamonds are always lovely, colorful gems radiate beauty and feel life affirming. And then there are the same accessories I've always loved: a genuine smile and tremendous appreciation for the love that flows from the friends and family that surround you.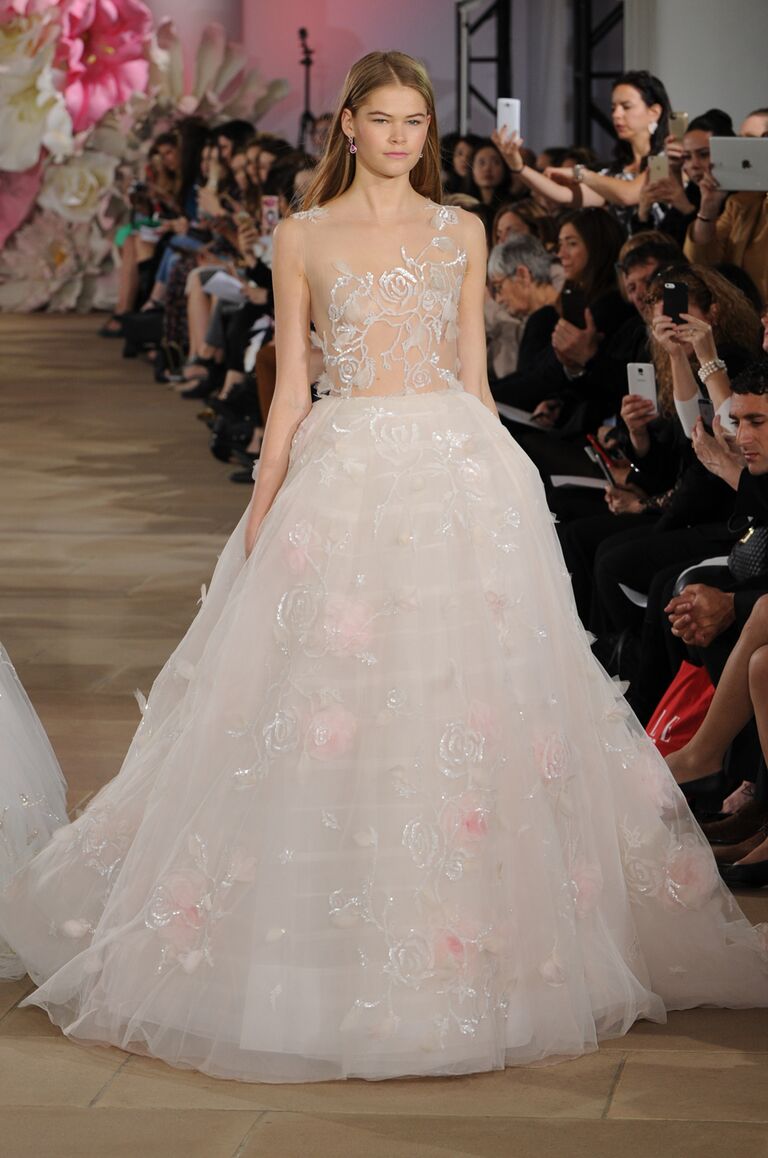 What's the best wedding advice you've heard over the years?
A wedding is a party to celebrate what's really the larger and more important event—the marriage. This puts small things into perspective. Little irritations like your veil being stepped on by your nephew, or a sugar flower that didn't hold up in the heat, should fall away when you get to the heart of the reason why everyone is gathered.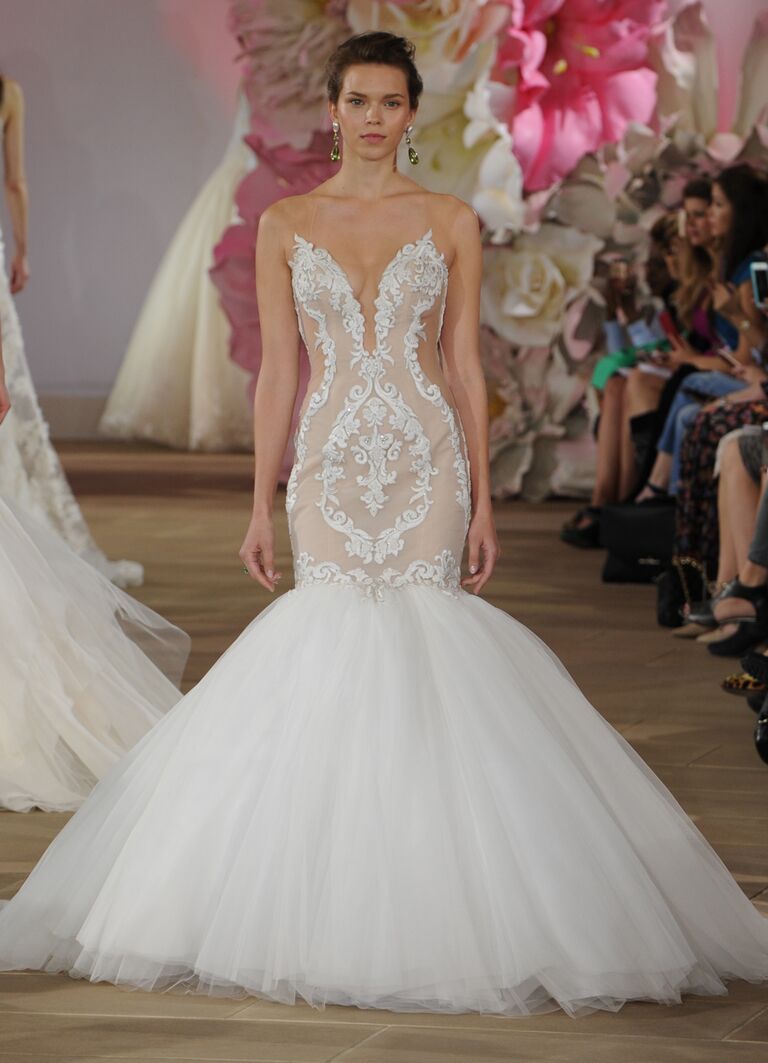 What silhouettes are you loving right now?
I've always loved a nod to a woman's feminine, sensual side. We all have some area of our body that's truly lovely. It may be a celebration of a beautiful back, gazelle legs or shoulders that should never be covered. You'll always see a range of different silhouettes in my collection for this reason.
What was the main inspiration for your upcoming collection?

For this collection I was inspired by exquisite Parisian confections. We had so much fun designing this show. We took my inspiration for this season and made it larger than life. I think brides will enjoy it!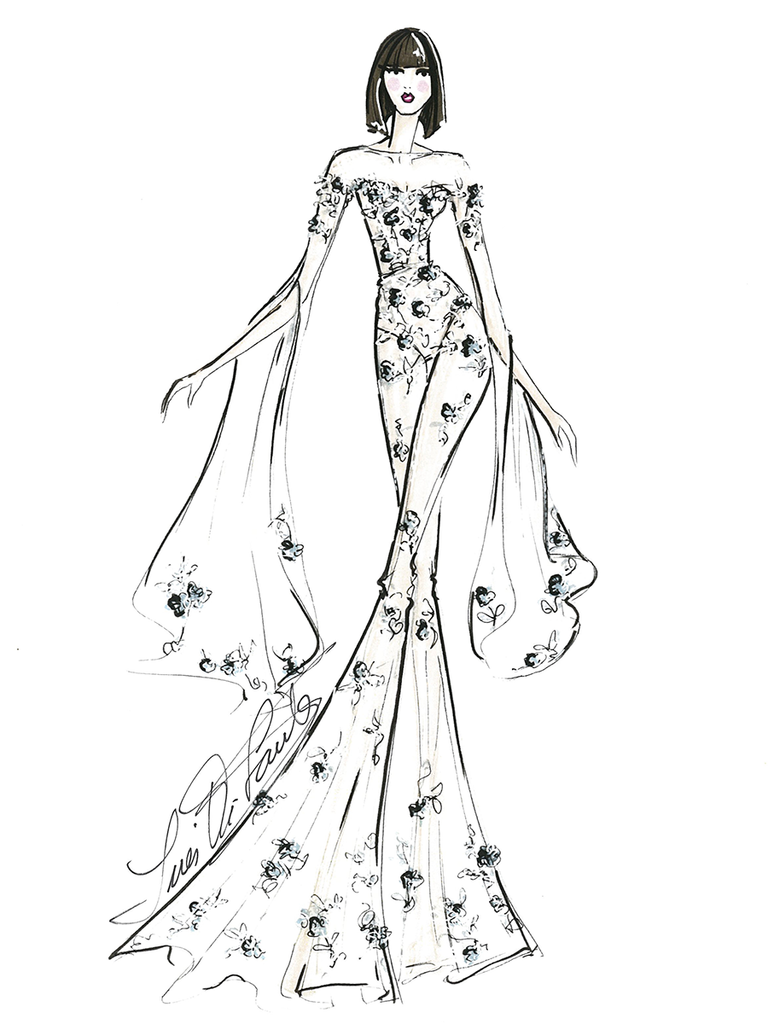 See more Ines Di Santo wedding dresses right here. To check out all of the Bridal Fashion Week galleries, plus wedding dress advice and more, go to TheKnot.com/frontrow.