What We Danced To: Ingrid Michaelson's "The Way I Am"
by Vi-An Nguyen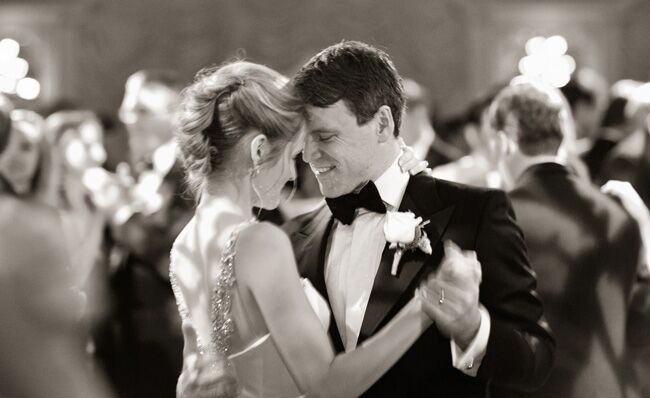 Their Dance Party: At Patricia and Michael's reception, a 10-piece band played a mix of contemporary hits, 80s tunes, Michael Buble wedding favorites, a few Irish jigs and a Sinatra song for Michael's dance with his mom and grandmother. "Everyone was on the dance floor," Patricia says.
Their First Dance Song: The couple danced to "The Way I Am" by Ingrid Michaelson. "It's a song we always both liked and I would often sing to Mike," Patricia says. Patricia's singing skills came in handy later in the evening, too…
The Surprise Performance: Patricia broke out her microphone and sang The Beatles' "Til There Was You" to Michael. "This was a particularly special part of our wedding since my paternal grandmother had been a professional singer and my maternal grandmother, who unexpectedly passed away a few months before the wedding, had loved that song," Patricia says.
> See Patricia & Michael's wedding photos
> Get more first dance song ideas
> Find a wedding band or DJ near you