Instagram Challenge: Show Us Your Rings!
by Lili Salzberg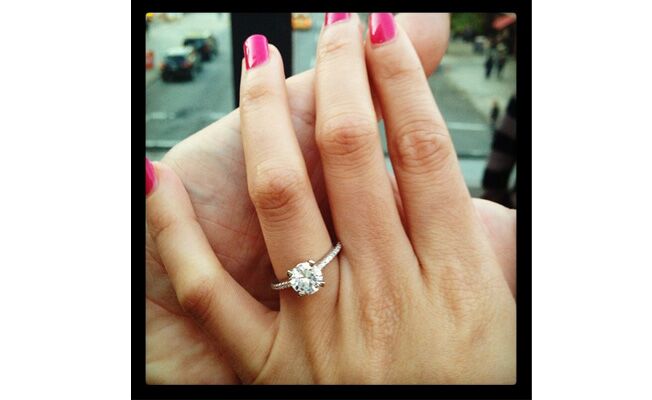 It's time for an Instagram challenge! The best accessory for summer is (obviously) your engagement ring. Snap a picture, add a cool filter and then upload the photo to Instagram. Make sure to include the hashtag #theknot in your caption so we can see it. We'll round up some of our favorites for a slideshow here on our blog next week.
To participate in the challenge, make sure you follow The Knot on Instagram (@theknot). We can't wait to see your eye candy!