Invitation Obsession: Gold Foil
by Amanda Black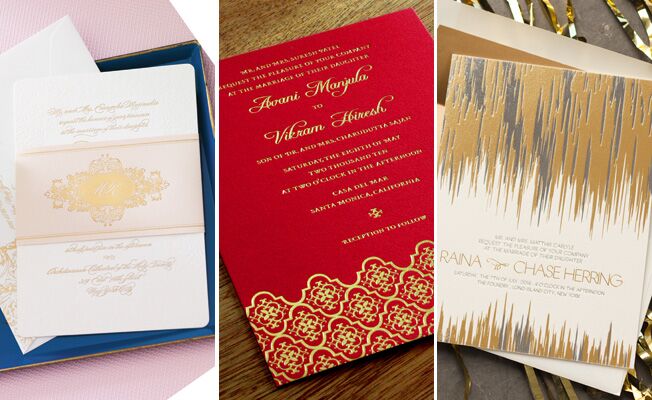 In case you hadn't noticed, gold foiling has become a staple, not just a trend, for wedding invitations. Here are three completely different invitations all using the stylish printing method.
East Six is the stationer behind this first design. Perfect for a classic yet glamorous affair, the ornate belly band and elegant gold script make this invite oh-so elegant.
Next up, Invitations by Ajalon's ferrari-red invite is so eye-catching and because of the gold-on-red contrast, all you really need to add is a cool geometric design at the bottom.
Lastly, Bella Figura used a modern icicle design and a combination of both gold and silver foiling to make this invite stand out.
Photos: Kate Mathis; InvitationsbyAjalon.com; BellaFigura.com