Is the New Prewedding Craze Getting Plastic Surgery On Your Hands?
by Ivy Jacobson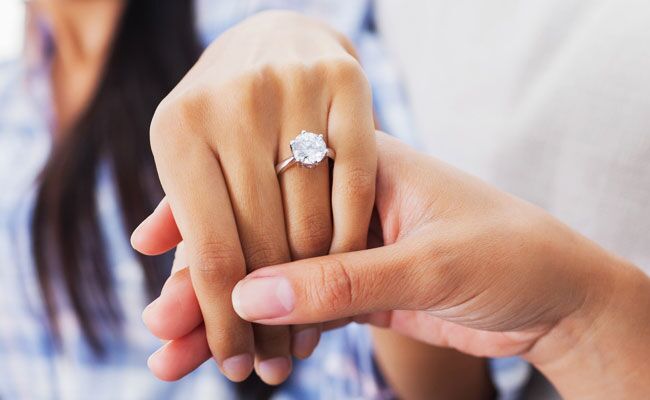 As the adage goes, a picture is worth a thousand words — but the perfect Instagram photo of your engagement ring is worth a thousand likes. Showing off your new sparkler on social media now places a special importance on the perfect filter, the right angle, a fresh manicure and apparently your hand itself.
Ariel Ostad, MD, of New York City, is now offering a new (and pretty bizarre) cosmetic surgery just for your hand called a hand lift, which restores lost volume in your hands, making them look younger and fuller. The procedure lasts about nine months, takes up to 10 minutes to do and costs around $1,200.
"What we're doing today is basically using a filler called Juvederm and it lasts nine months," Ariel told a local news station. "What we want to achieve is a plump, smooth surface so we don't see any of those underlining structures."
He says that the hand lift's popularity has been on the rise since engagement ring selfie pics have become so popular.
Do you think that this will become the increasing norm for brides-to-be, or is this taking your engagement's presence on social media way too far, Knotties?
Want more? Right here!
> Would you have rather gone to Kim Kardashian's bridal shower or George Clooney's engagement Party?
> A Ringling Museum wedding in Sarasota, Florida