It Doesn't Get Much More Classic Than This Wedding
by Rachel Torgerson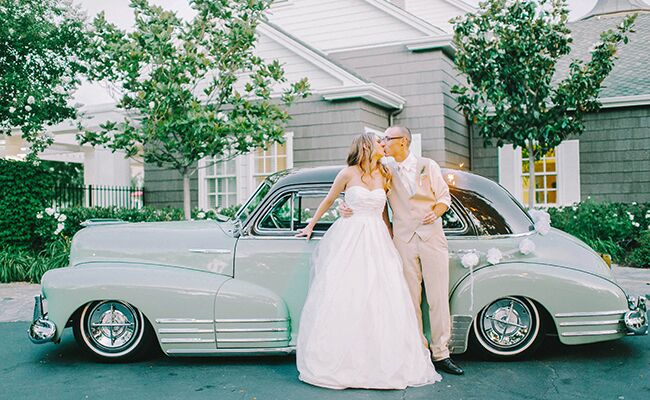 photo by
Mariel Hannah Photography
Once Ashley and Garritt had their reception and ceremony venue, the lakeside property Bridgeport at Valencia, everything else just seemed to fall into place. "Bridgeport was exactly my style: simple yet elegant!" says Ashley. On the day of the wedding, scenic waterfront views with a pristine lighthouse-themed lodge mixed with the couple's sweet and romantic pale pink and white color palette. With the help of Charleen Mullin's floral arrangements, and Melissa Squires' event planning, hydrangeas and stock flowers lined the outdoor ceremony aisles and adorned the white linen tablecloths for a soft and subtle atmosphere mixed with accents of white rosettes in the table runners and cake frosting (by Dori's Cakes).
Ashley says her favorite part of the wedding was seeing all of her friends enjoying the fun photo booth they set up, but our choice has to be the classic car the couple exited in. The sage vintage Chevrolet took center stage in the couple's photo shoot and added to the day's timeless aesthetic. Mariel Hannah Photography captured all of the event's details below and here.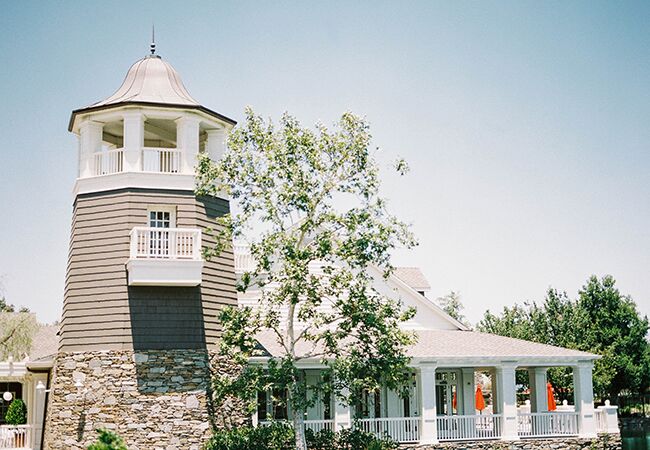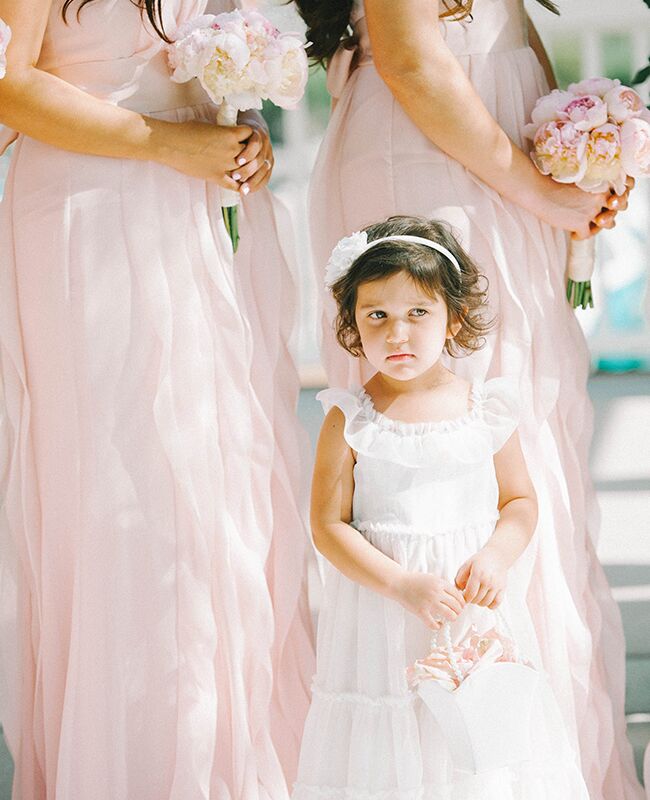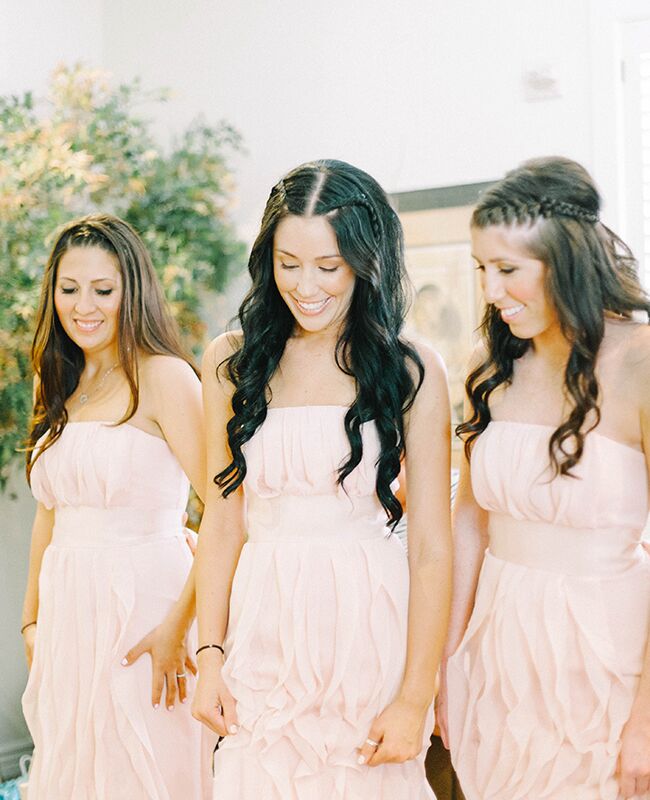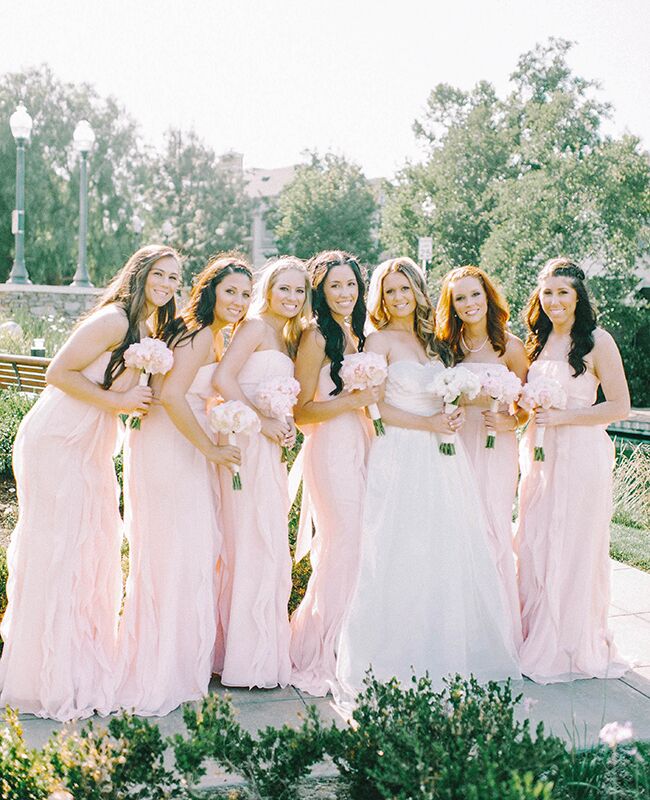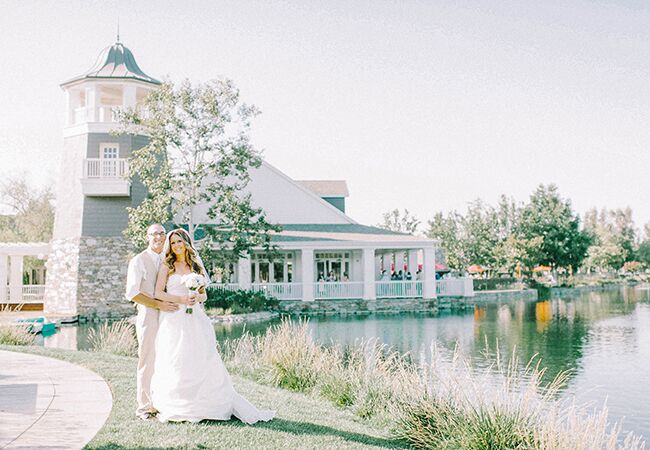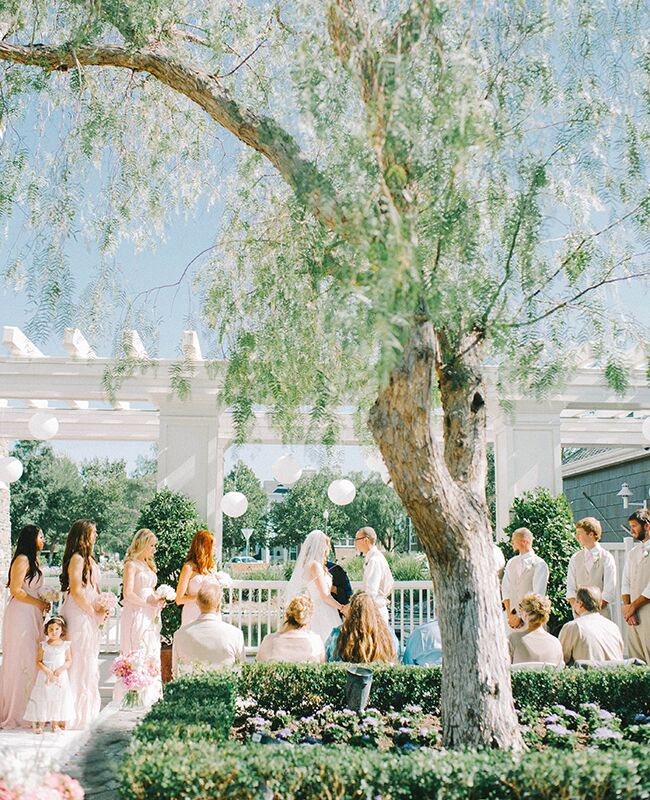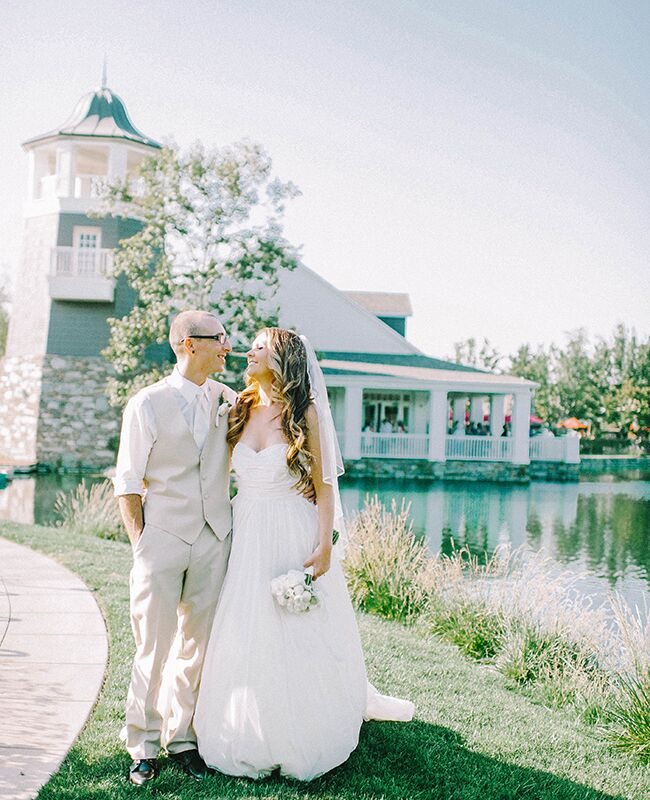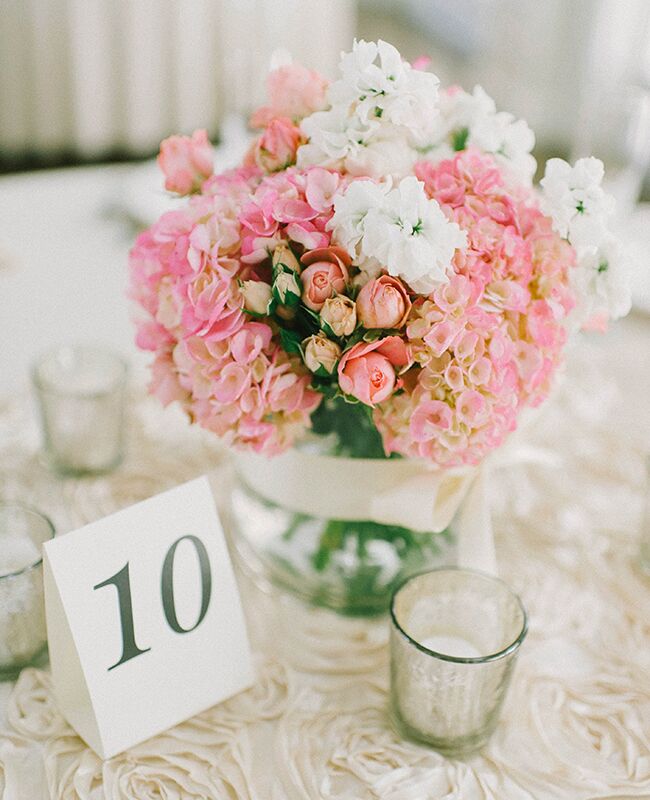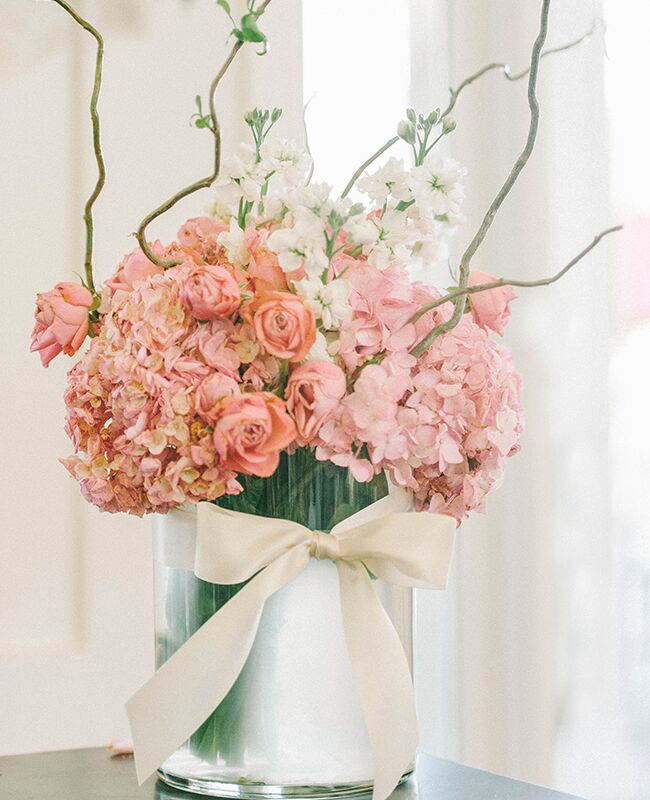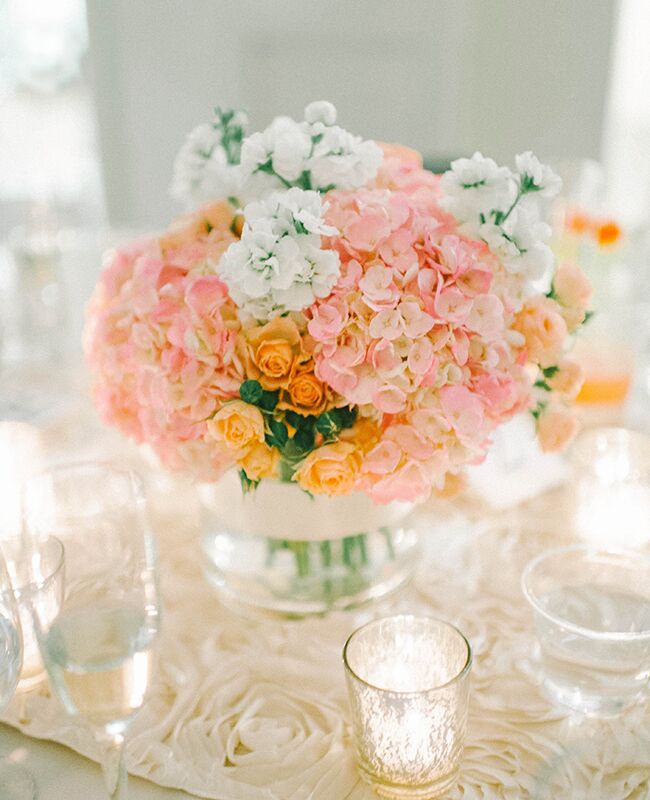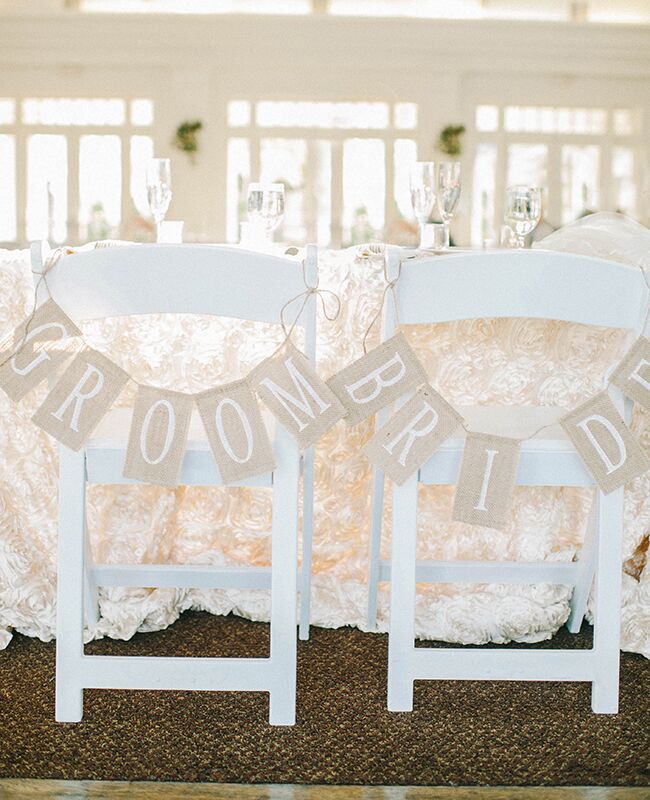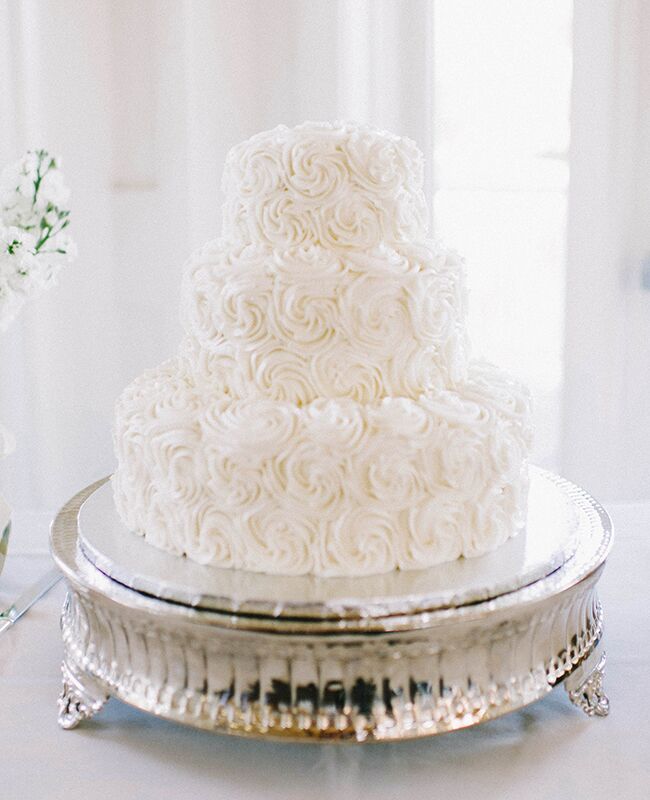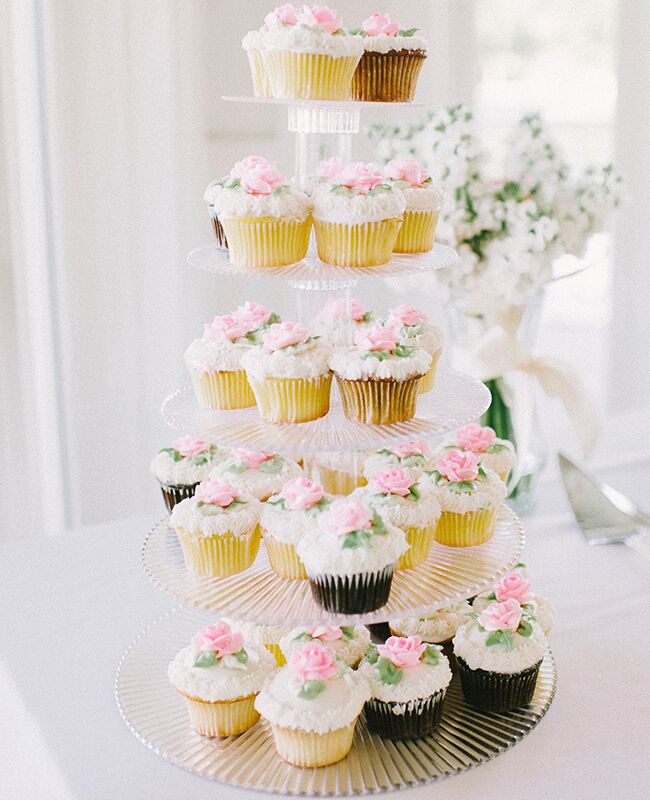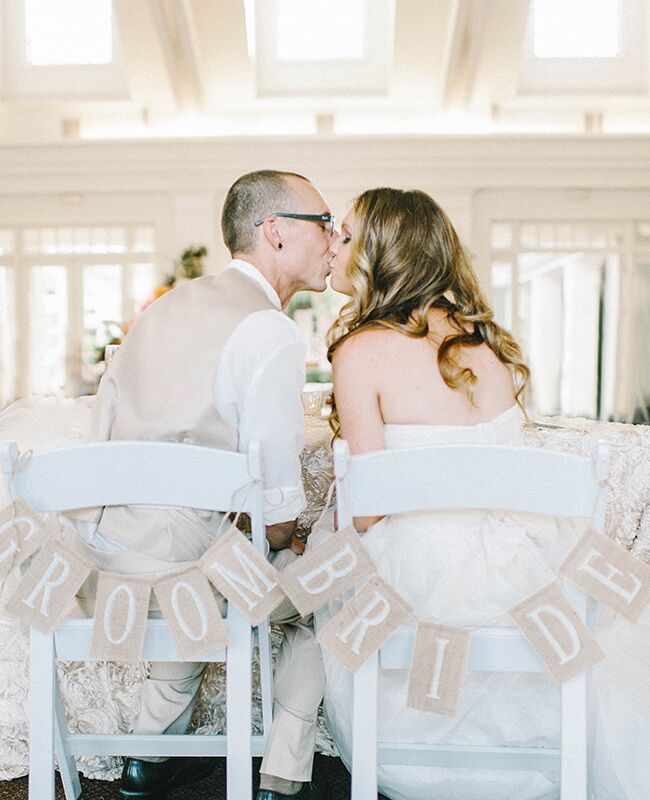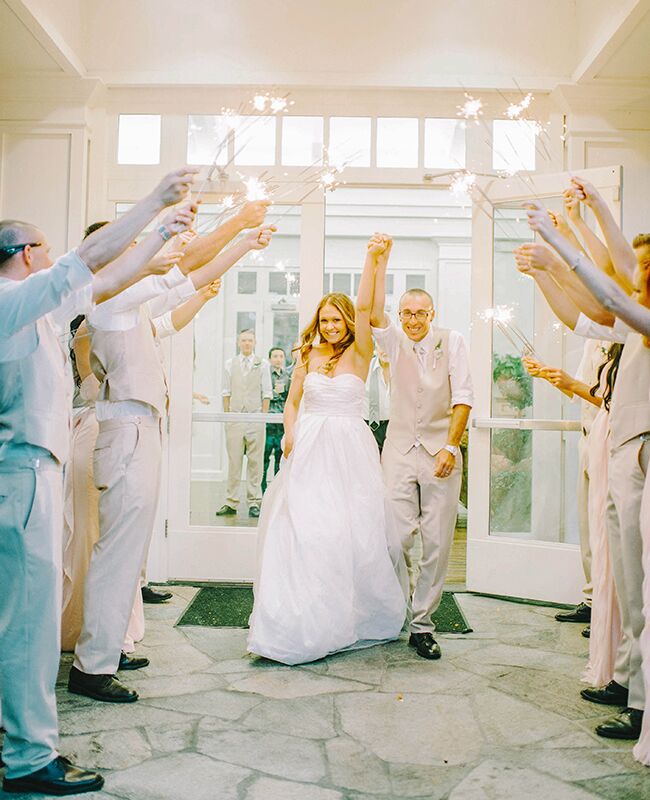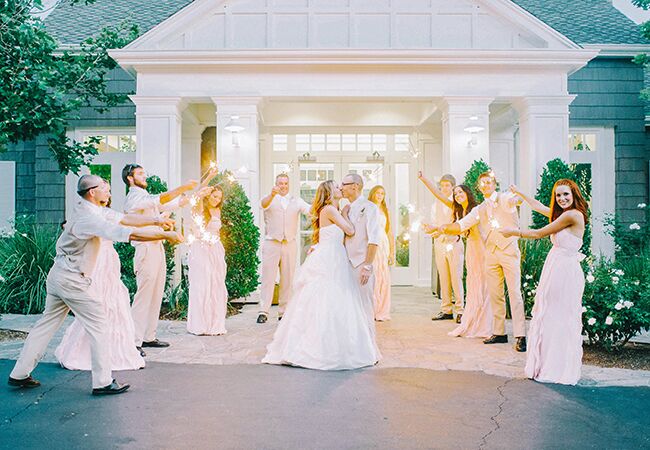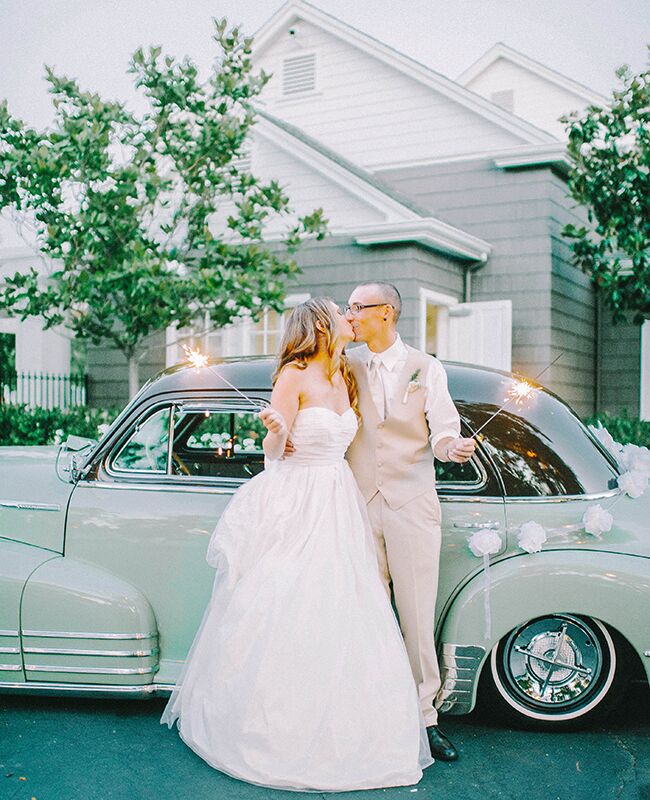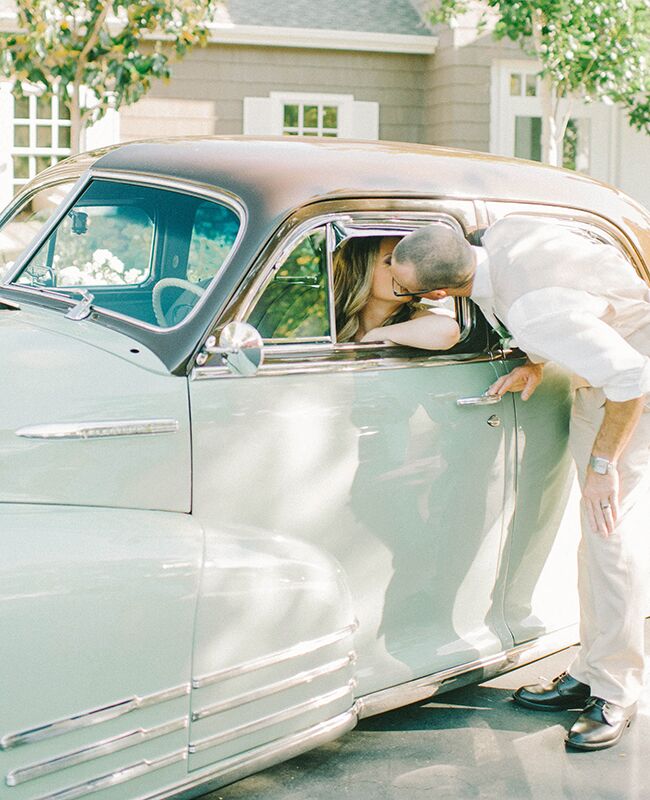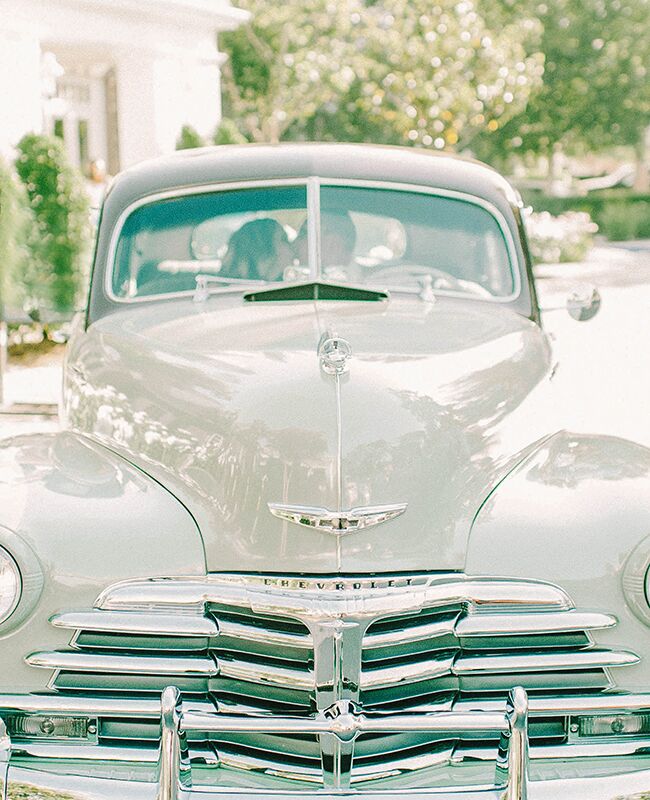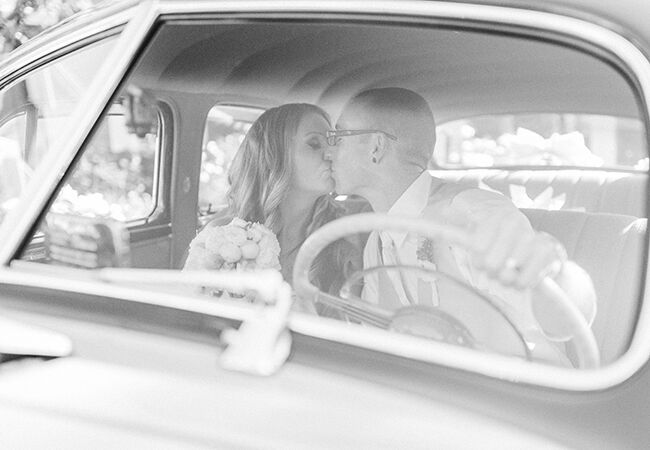 From the album: A Bridgeport at Valencia Wedding in Santa Clarita, California
Want more? Of course you do!
> This State Park Is One Of The Coolest Venues We've Ever Seen
> Everything About This Neon, Travel-Themed Wedding Is Amazing
> This Bride Proves You Can Have A Classic Wedding That Isn't Boring