Jaw-dropping Wedding Dresses from New York Bridal Fashion Week!
by Jennie Ma
Sheer panels, bold colors and posh pantsuits–these wow-worthy details are perfect for the most fashion-forward brides.
Strategically Sheer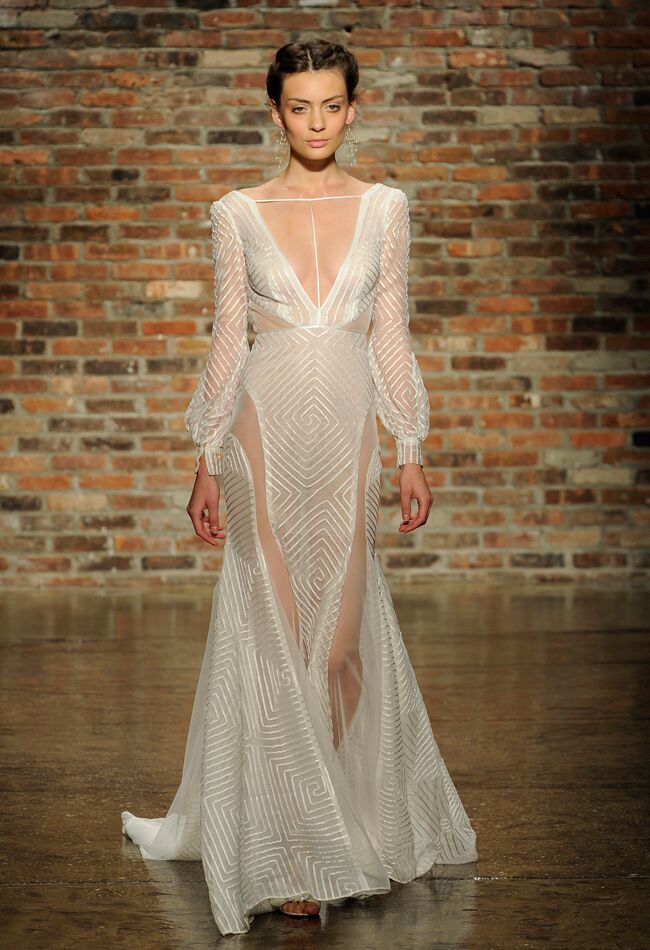 Let's just say if you have to wonder if your underwear is showing, your dress might be a little too revealing. This daring Hayley Paige gown, however, balances all that skin with long romantic puff sleeves.
> Search for Hayley Paige wedding dresses you can buy now
Couture Cloak
Channel your inner woodland princess with an ethereal Alfred Angelo wedding cloak.
> Search for Alfred Angelo wedding dresses you can buy now
Pink Lady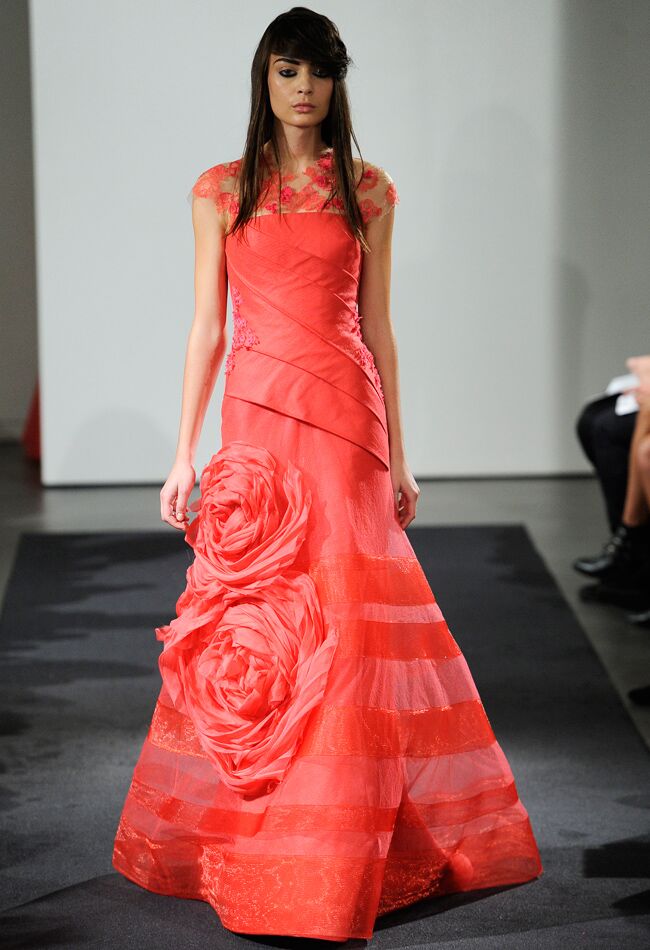 Florals, sheer stripes and pink are all pretty details alone, but when designed together in this Vera Wang wedding gown, it makes for one serious showstopping dress.
Backstory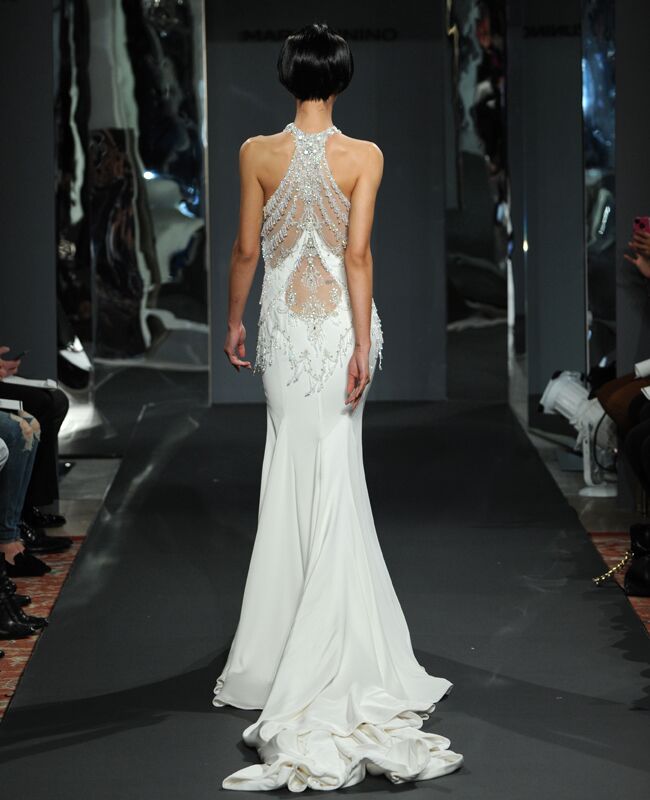 This low-cut, heavily beaded Mark Zunino back will definitely make heads turn.
> Search for Mark Zunino wedding dresses you can buy now
The Dark Side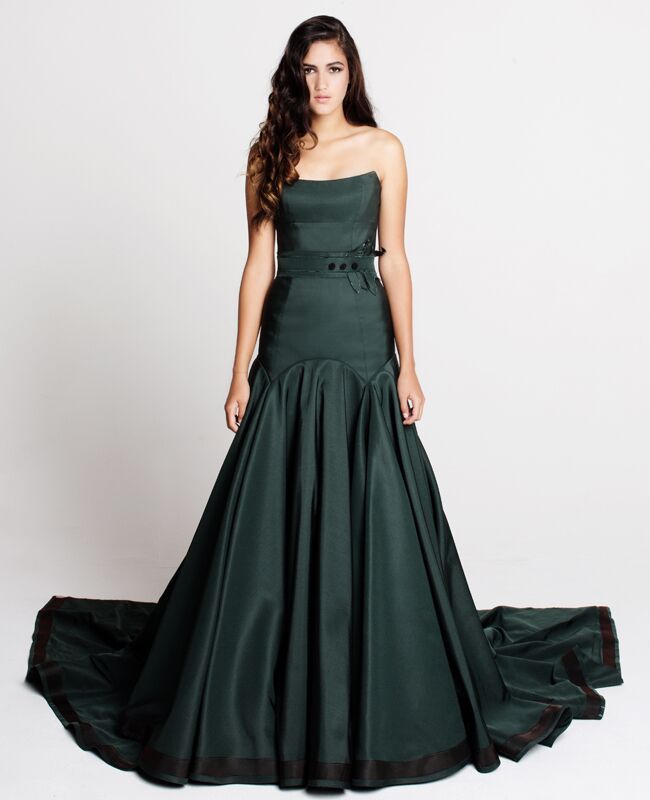 A midnight green color can turn this classic Tara La Tour dress into an edgy one.
Pretty Menswear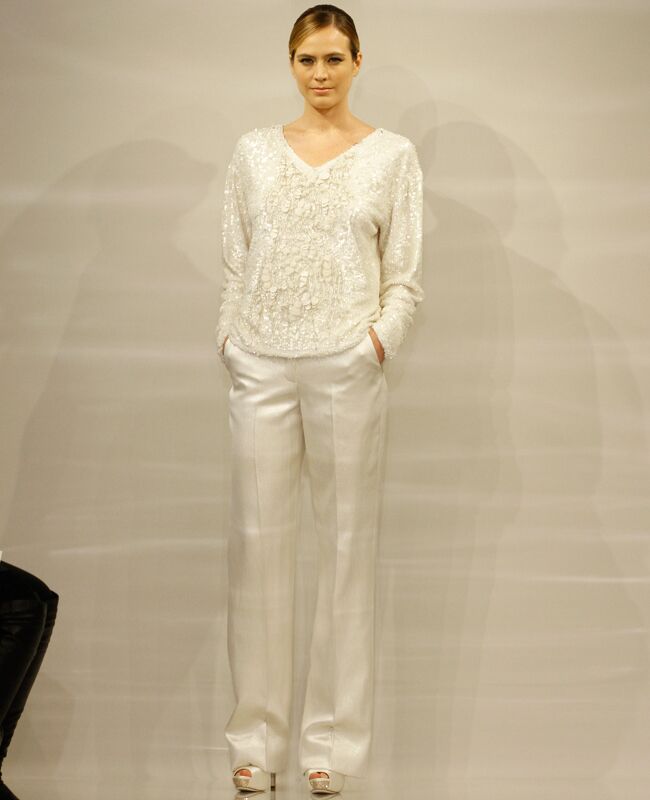 Who says you need to wear a dress? Pantsuits and jumpsuits like this Theia ensemble were all over the runways.
Barely There Bodice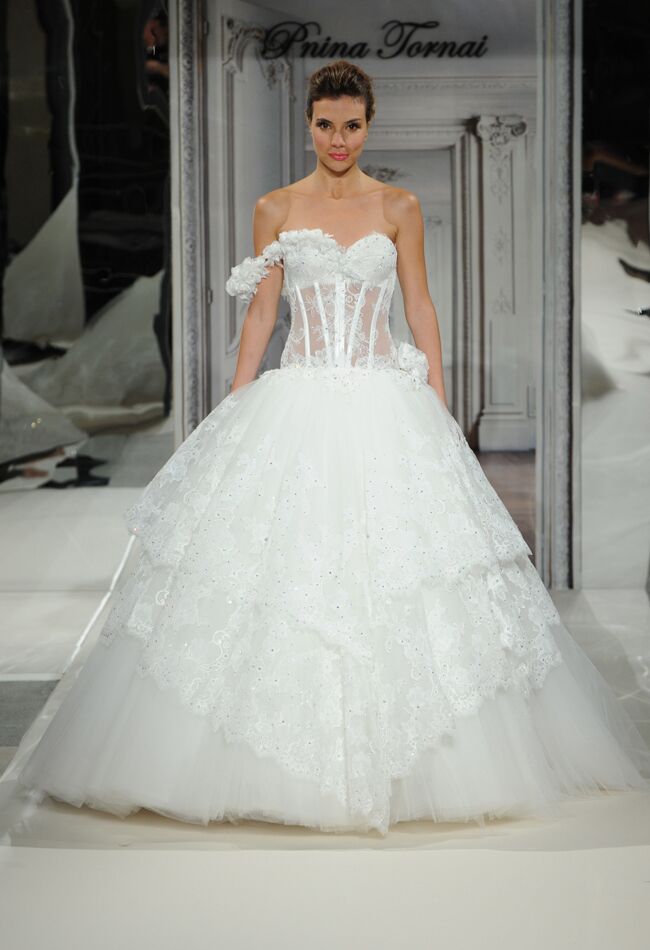 A corseted ball gown may be a classic wedding dress choice, but this Pnina Tornai gown with a sheer bodice will make your guests do a double take.
> Search for Pnina Tornai wedding dresses you can buy now
Crimson Colors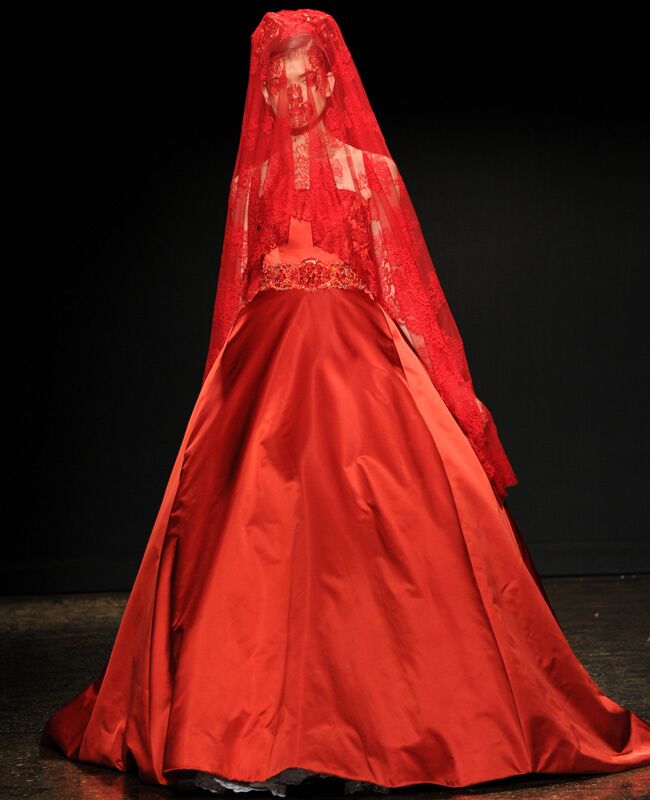 As if a bright red wedding dress weren't over-the-top enough, this Lazaro wedding dress is topped with a dramatic mantilla veil and crown.
> Search for Lazaro wedding dresses you can buy now
Fancy Neckline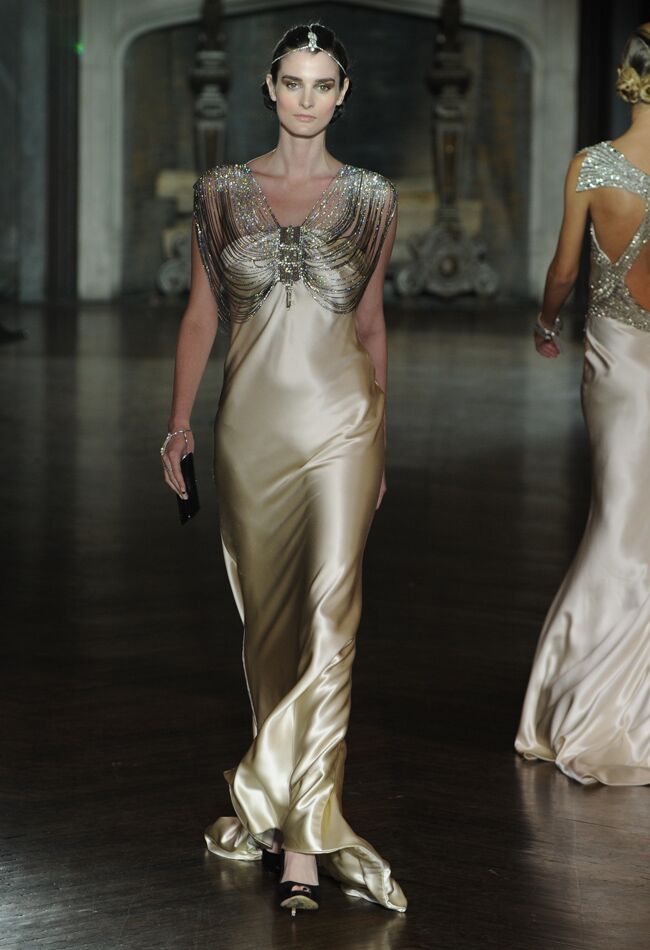 You can skip the necklace if you're wearing this crazy couture jeweled Johanna Johnson gown.
Haute High-low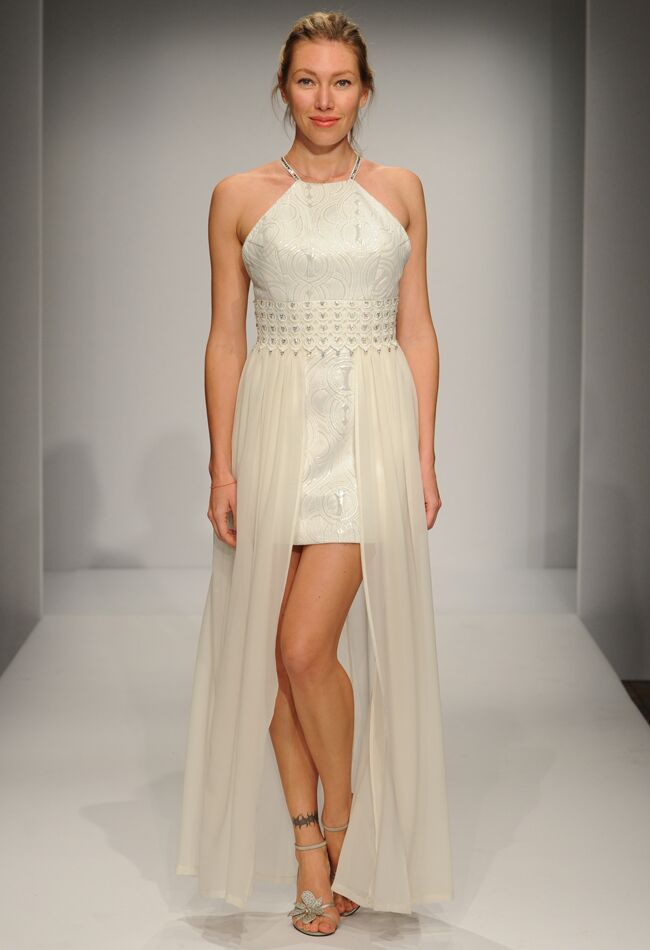 This Madeline Fig dress is taking the high-low hemline to the extreme–and we're loving it!
Want to see more wedding dresses?
> Check out all the new wedding gowns from bridal fashion week!
> Search for gowns you can buy now in all different styles and price ranges!