A Roadkill Wedding Dress…Would You Wear This?
by Heather Hall
With as many admirers, as critics, couture designer Jess Eaton creates exactly as the title of the collection suggests — "Roadkill Couture." Transforming death into beauty, Eaton uses "ethically sourced" dead animals as trims and fabrications for her collections. Recently tapping into a new market, she has created headpieces and details reminiscent of childhood fairytales for a bridal collection that comes from, yes, animal parts.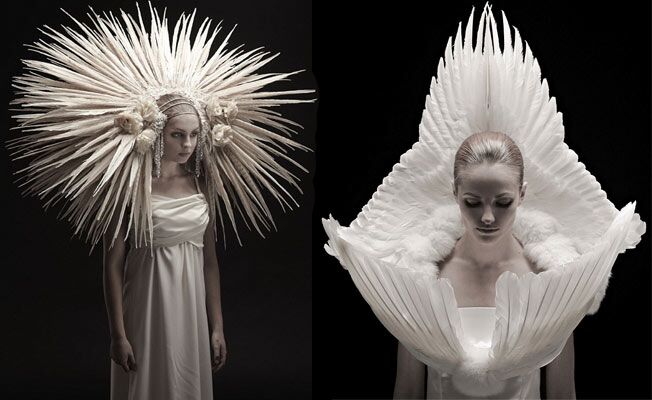 Each garment is skillfully constructed from the bones and feathers of animals that were sourced from road accidents, butchers, were killed as pests or died of natural causes. Her designs include cat, alpaca, squirrel and rat fur, seagull and goose feathers… even a human ribcage! According to the DailyMail.co.uk the human ribcage was provided by an university medical department.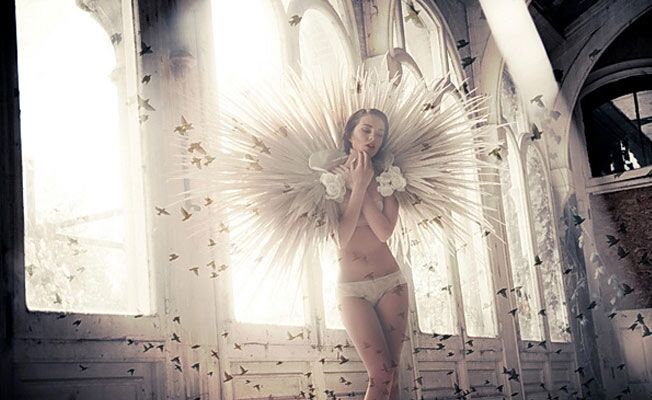 "When I take these parts of a dead animal and turn them into beautiful pieces of clothing that can be enjoyed for many years to come, it makes people question their feelings about what's acceptable," the artist admits (via DailyMail.co.uk). Some agree that using animal parts which would otherwise be discarded, her garments are an environmentally viable and sustainable way to create pieces of art. However, it's no surprise that this sort of "couture" has initiated controversy.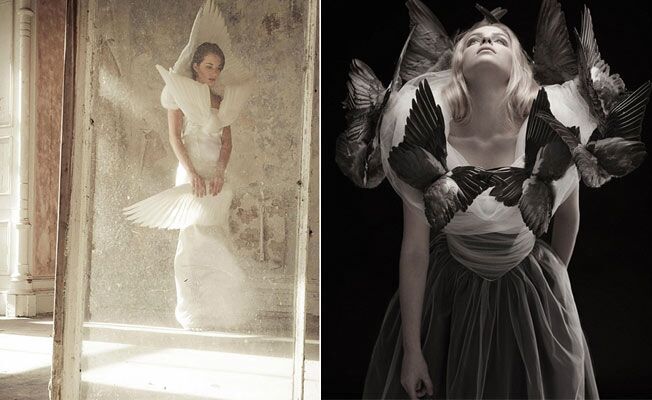 Eaton's collection was shown at Brighton Fashion Week 2012. The show featured designers with "innovative and contemporary designs that infuse stylish sophistication, elegant lines, immaculate tailoring and luxurious fabrics with pioneering style aesthetics." Talk about taking it to the next level. Without question, Eaton has an eye for design and conceptual design.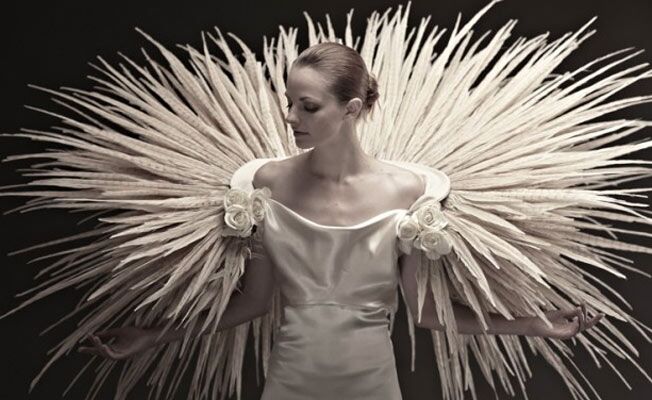 "There's a huge taboo about using fur for clothing. But the animals whose pelts I've used in these garments, didn't die for their fur. Absolutely no animal was harmed or died for the creation of this collection. I've used the by-products of food that we throw away on a daily basis anyway, animals that have died of natural causes, animals that were accidentally killed on our roads, and even vermin," says Eatons (via Treehugger.com). Her designs have been fitted with labels "Roadkill Couture" to distinguish them from non-ethical animal wear.
What do you think about this — art or insanity? Would you wear anything like this for your wedding (in the name of fashion, of course)? Let us know in the comments below or tweet @theknot!