Little Mix Singer Jesy Nelson Is Engaged! (With a Little Help From Ed Sheeran)
Besides being a love song extraordinaire, we can also count on Ed Sheeran to help his friends get engaged at his concerts.
by Julia Naftulin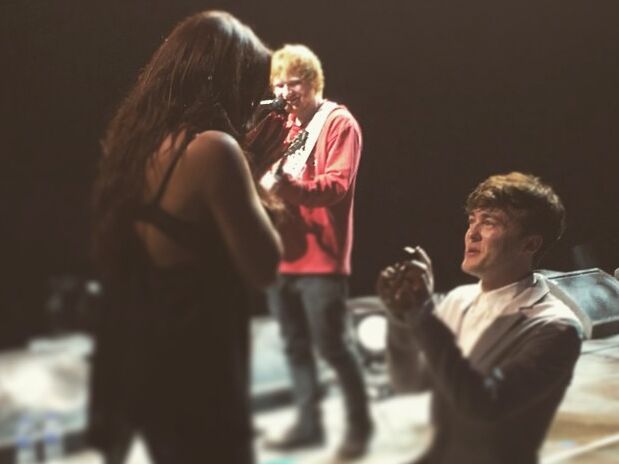 Instagram.com/jake_rixton
Little Mix just got a little more engaged! Perrie Edwards is no longer the only member of the all-girl pop group who's ready to walk down the aisle (former One Direction member Zayn Malik proposed to Edwards in 2013). Over the weekend, group member Jesy Nelson got her own musically-talented fiancé -- Jake Roche of the band Rixton.
Roche proposed on Sunday at Manchester Arena in London, where he first met Nelson a year before. For the proposal, he enlisted the help of his friend Ed Sheeran, who was performing at the venue that same night. Sheeran invited the couple on stage during his performance, then Roche dropped to one knee in front of the entire crowd.
A year ago today I met her at manchester arena, so it was only right, with a little help from my friend, that this happened. Best day of my life.
A photo posted by Jake Roche (@jake_rixton) on
Shortly after getting engaged, Nelson posted on Little Mix's Instagram, saying "I cannot believe what has just happened! The most surreal moment of my life and everyone that I love most was there to share it with us! I feel like the luckiest girl in the world rite now."
Congratulations, Jesy and Jake!