Jim Hjelm Wedding Dresses Update Classic Silhouettes for Spring 2015
by Rachel Torgerson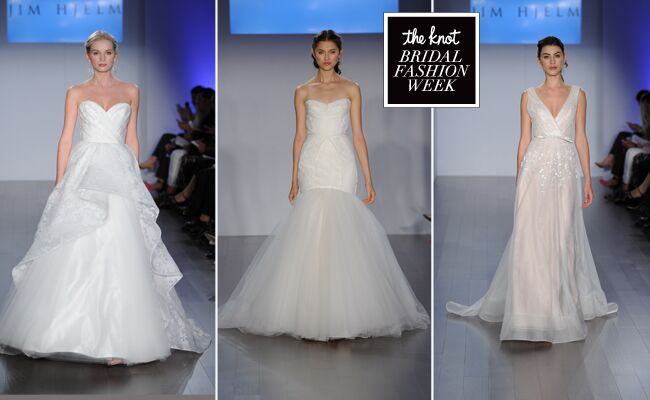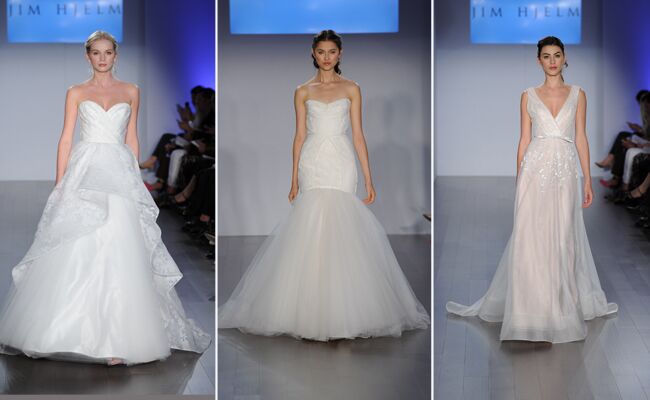 The latest from Jim Hjelm takes classic bridal silhouettes and updates them with sexy necklines, edgy cutouts, unexpected details and creative designs. Standouts from the line include exaggerated embroidered designs on neutral rose-colored fabrics, embellished ostrich feather accents and short crop top pieces with lace overlays. Each dress makes a statement — even the designer's more simple gowns pack a punch with deep V-necklines, a subtle silk sheen or artfully draped skirts. Necklines were shown in both high and low cuts, and models accessorized with metallic silver strappy shoes and wore their hair in eye-catching stacked braids. See every dress from the Spring 2015 collection below.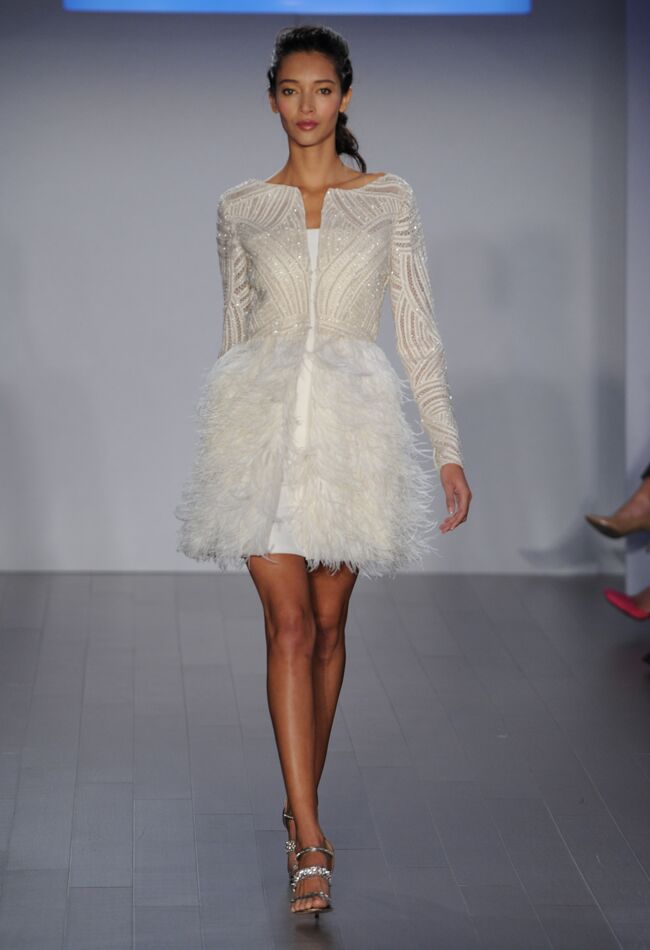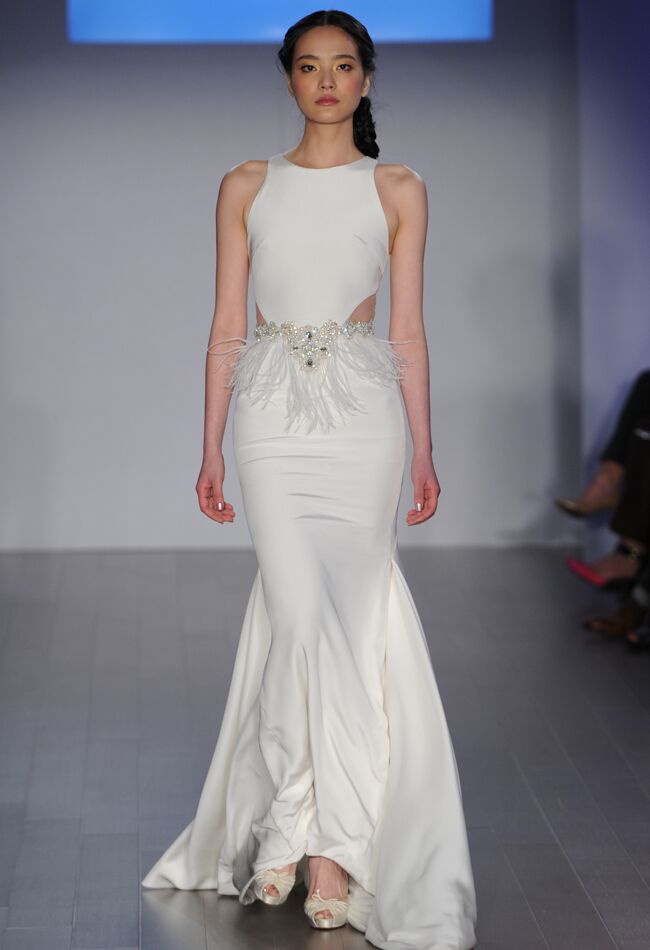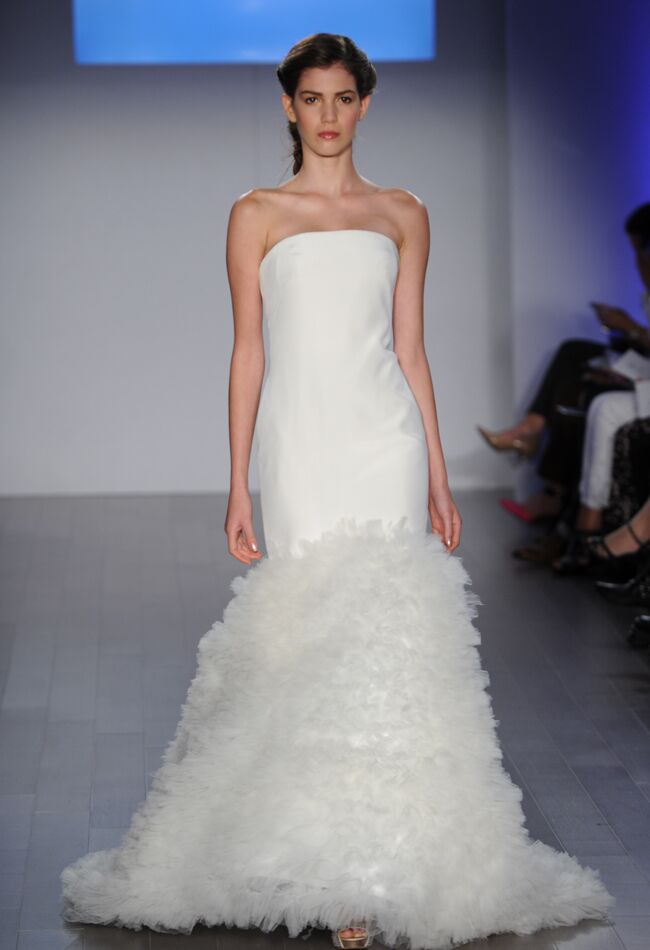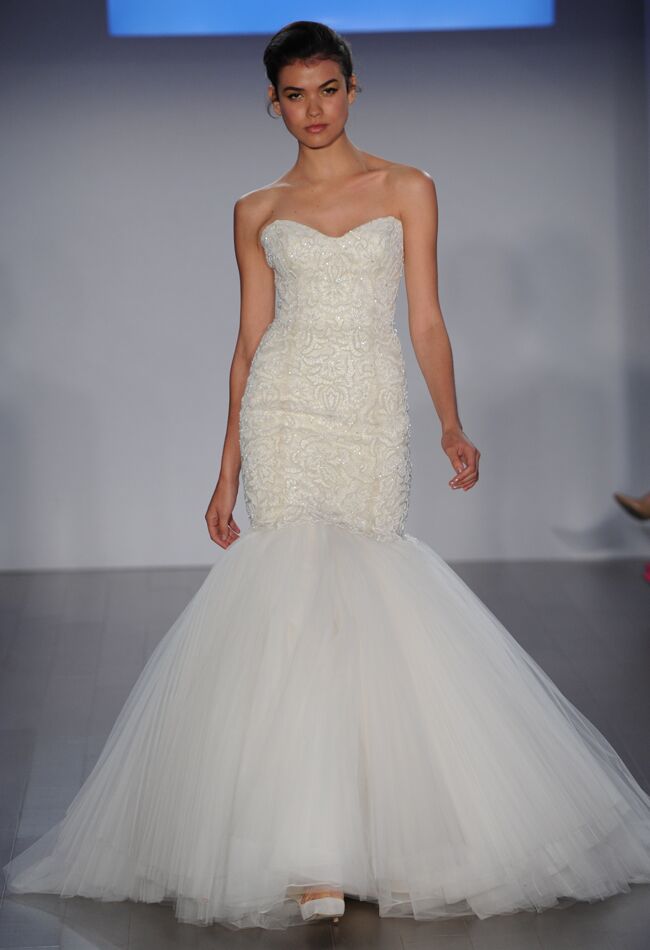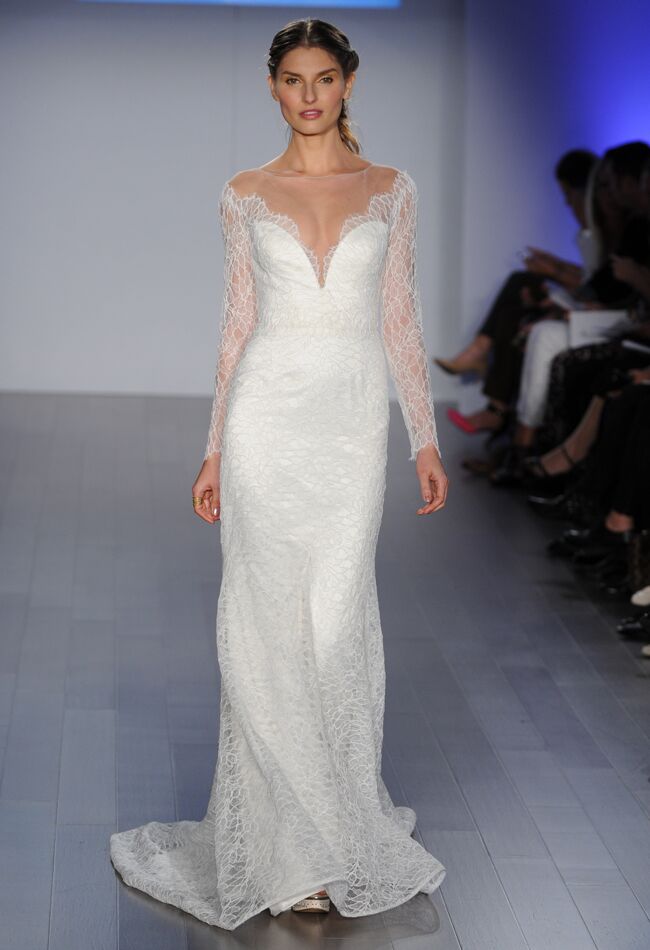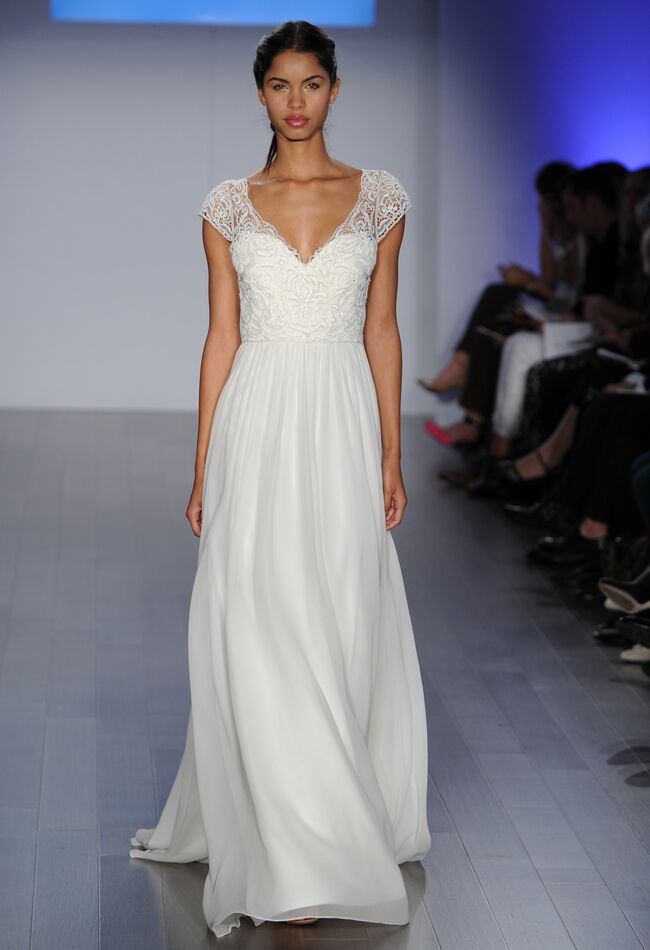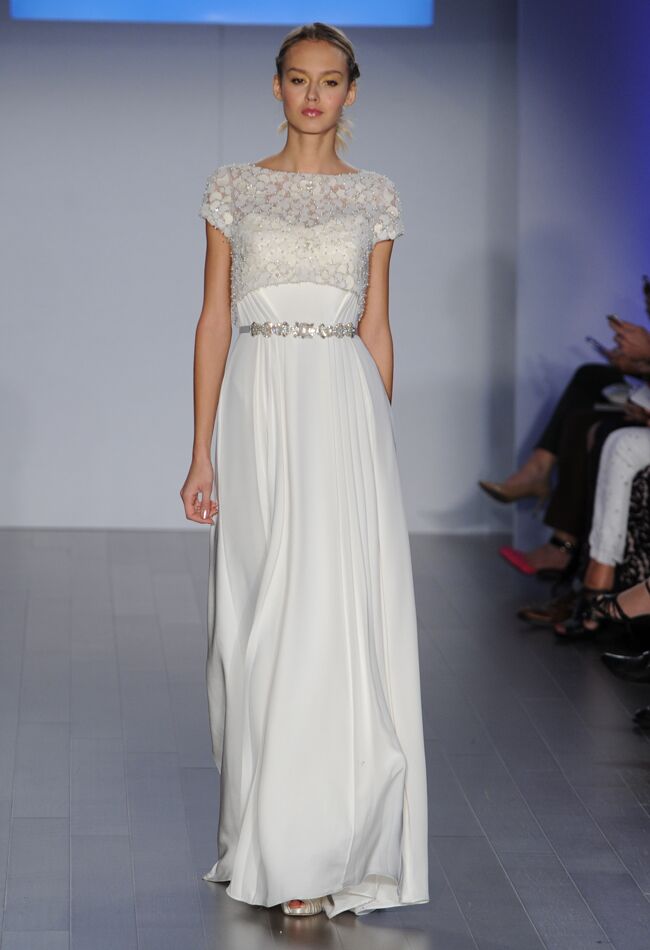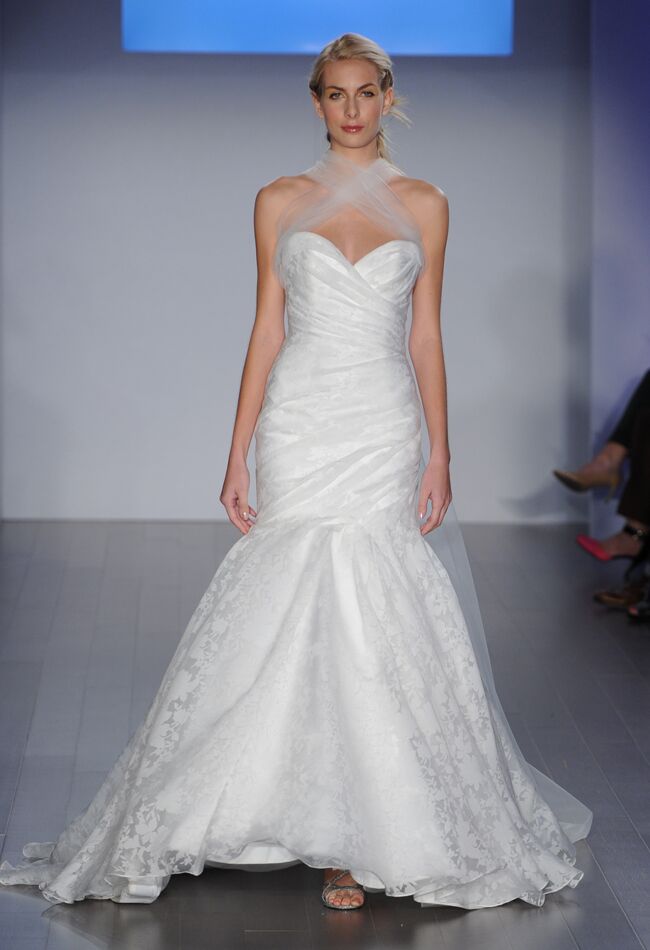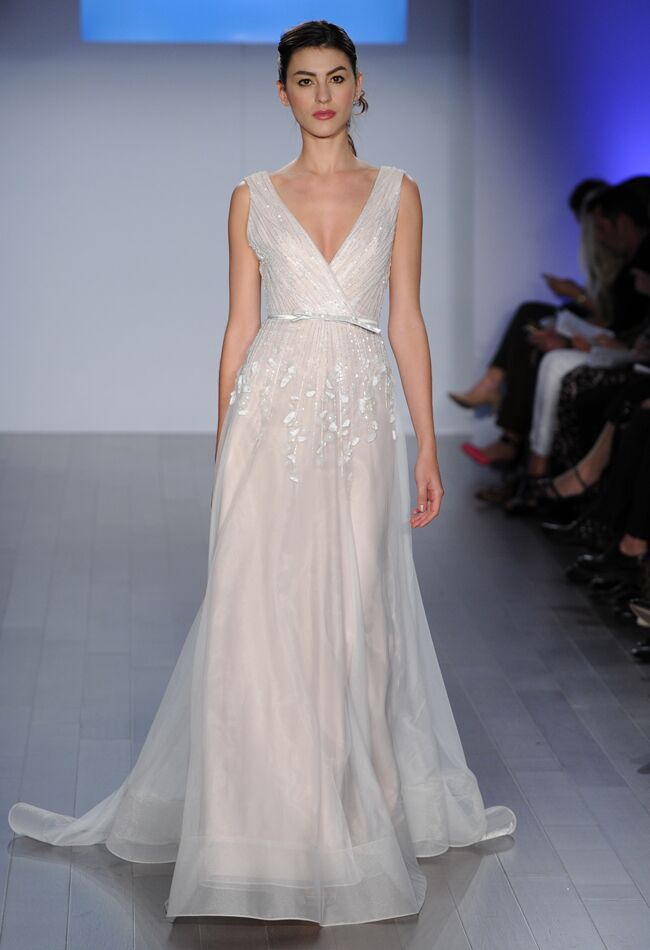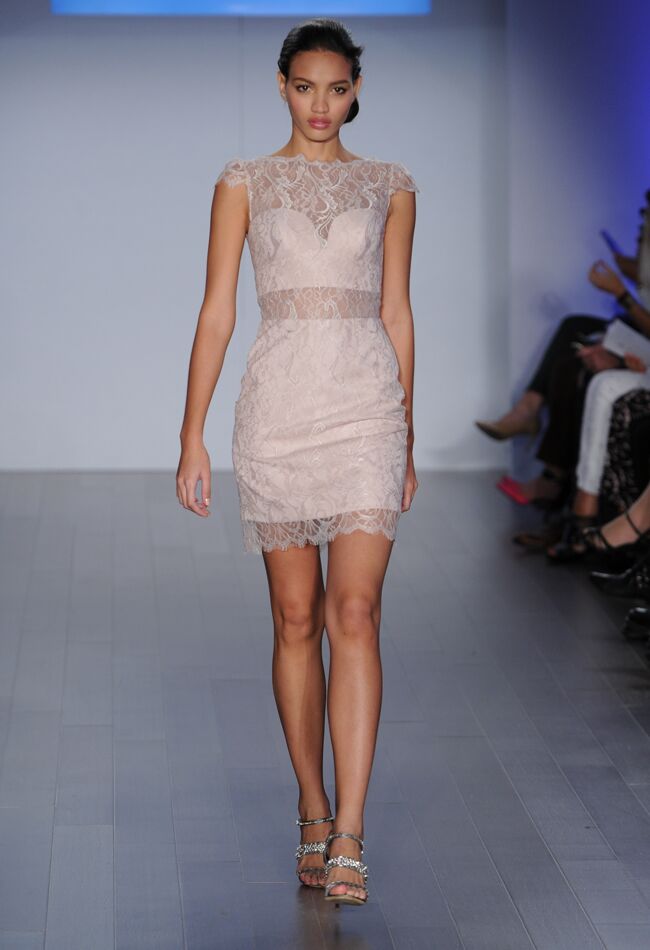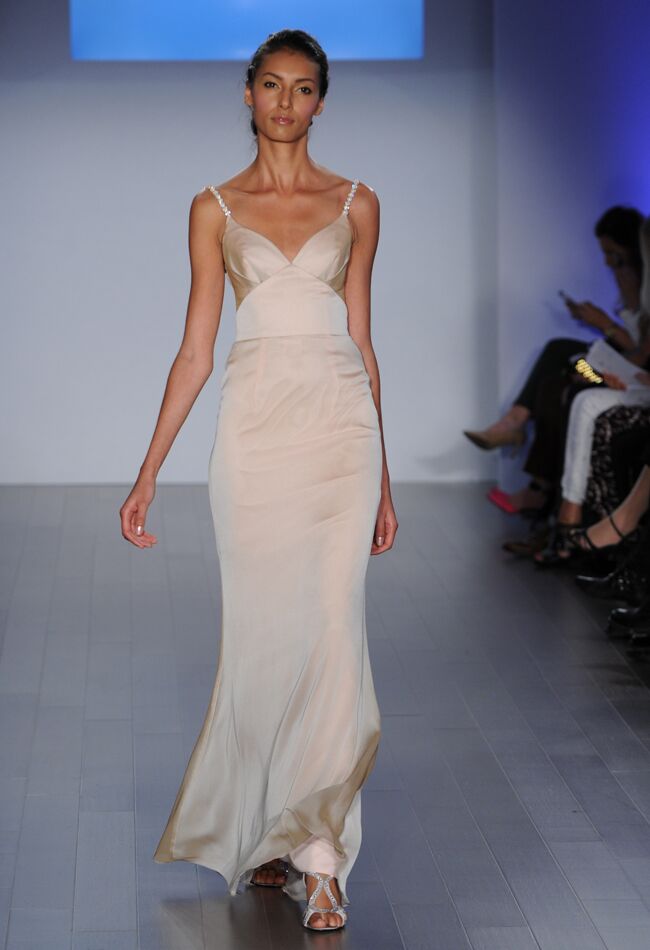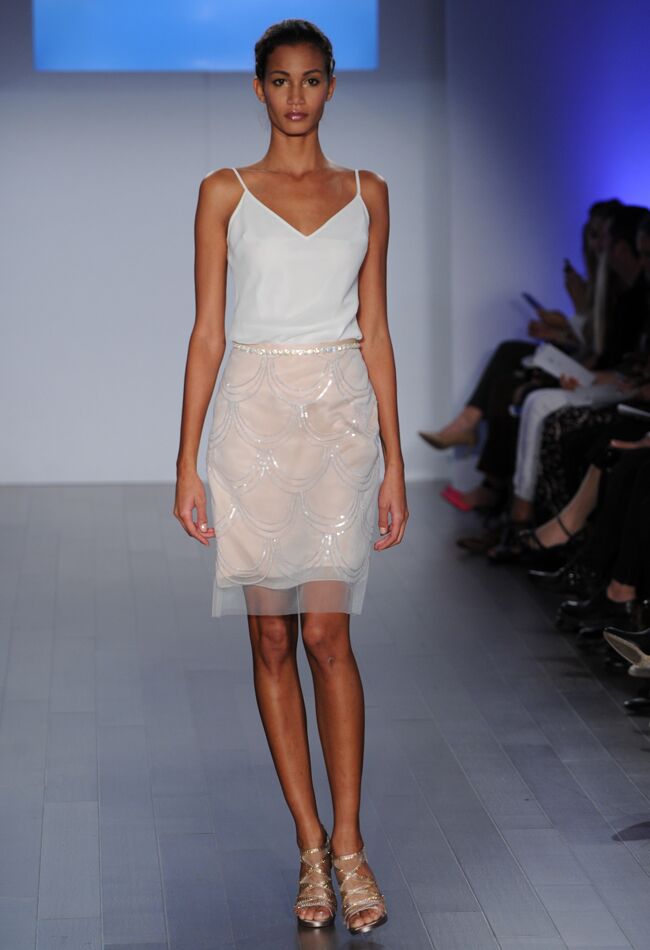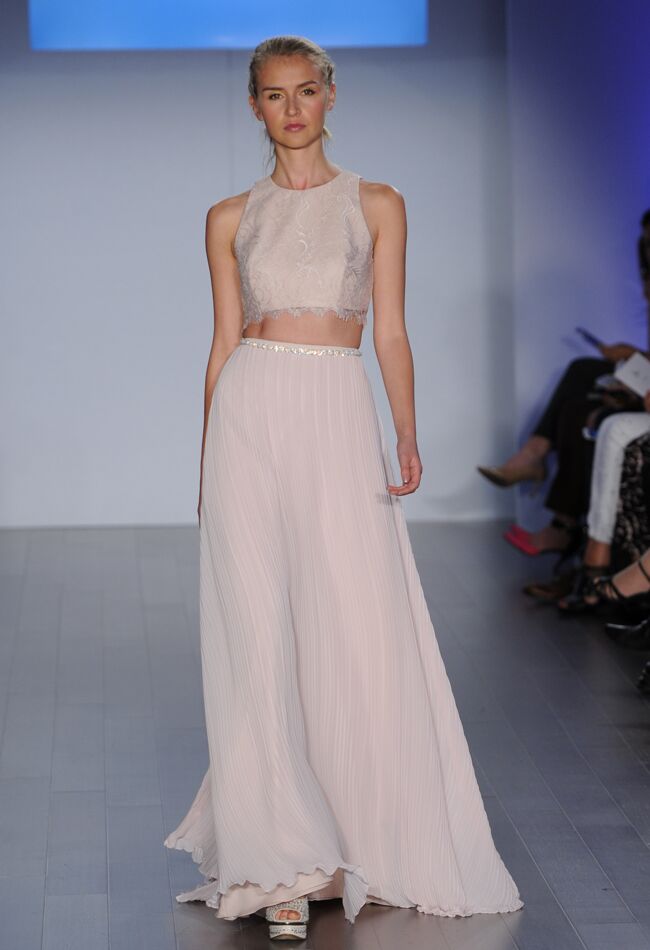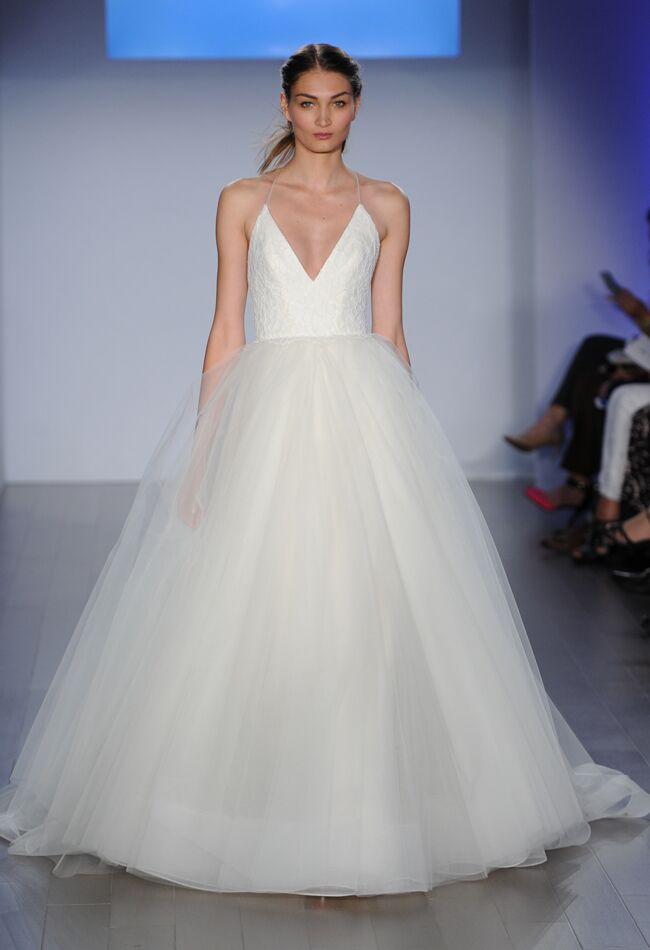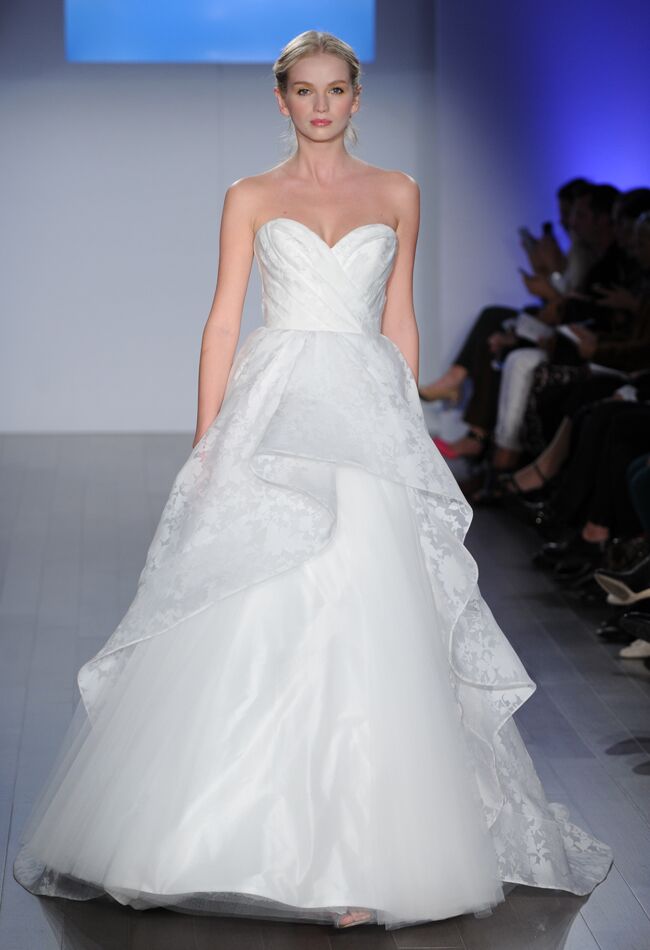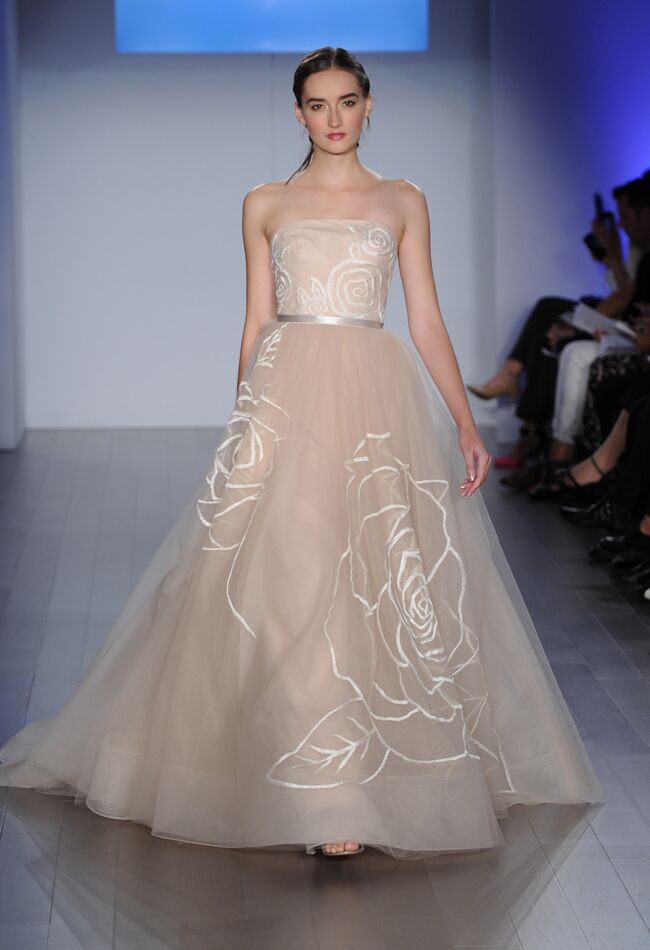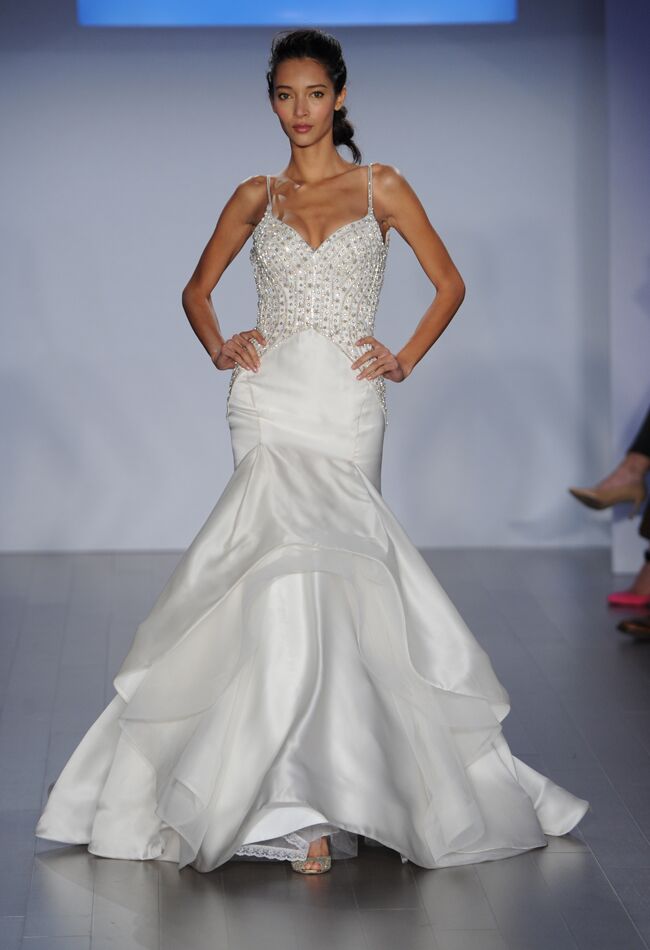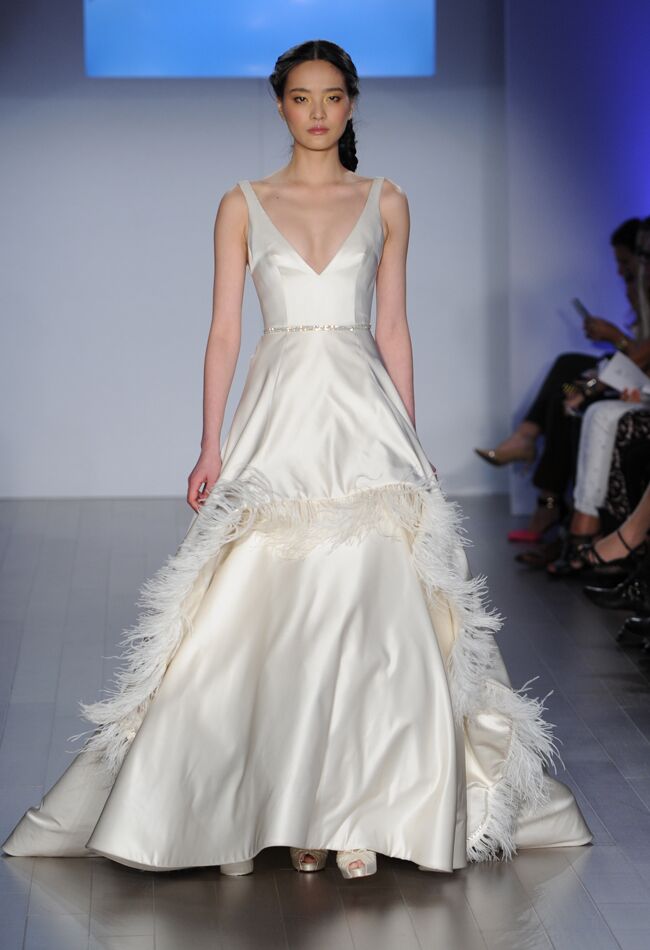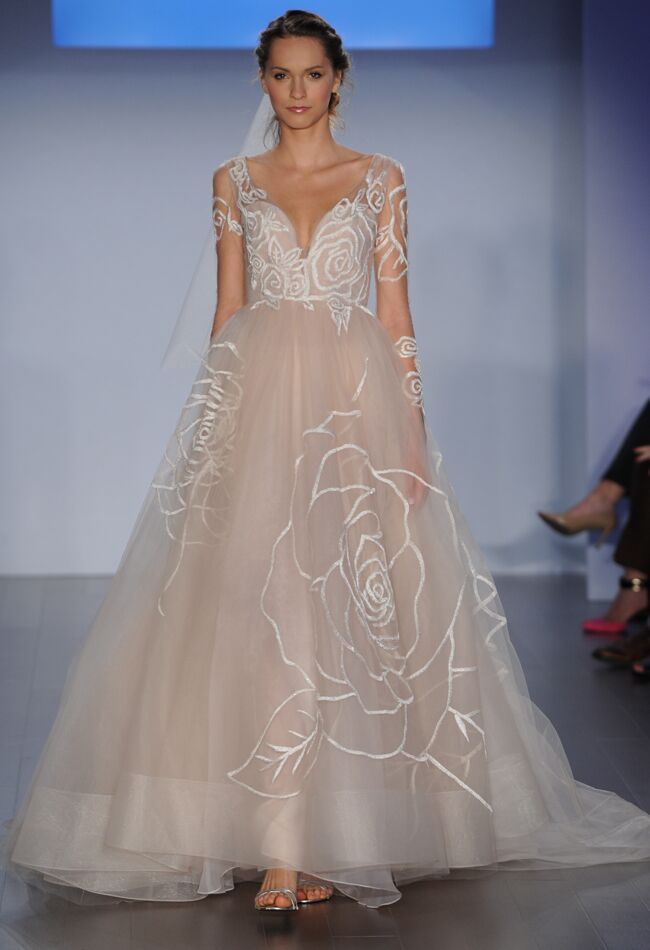 Photos by Kurt Wilberding
Want more? Right here!
> See Jim Hjelm wedding dresses you can shop now!
> Download The Knot's #1 Wedding Dress app for iPhone or Android!