Johanna Johnson Wedding Dresses 2015 Are Inspired by Art Deco and the 1920s for Spring/Summer
by Rachel Torgerson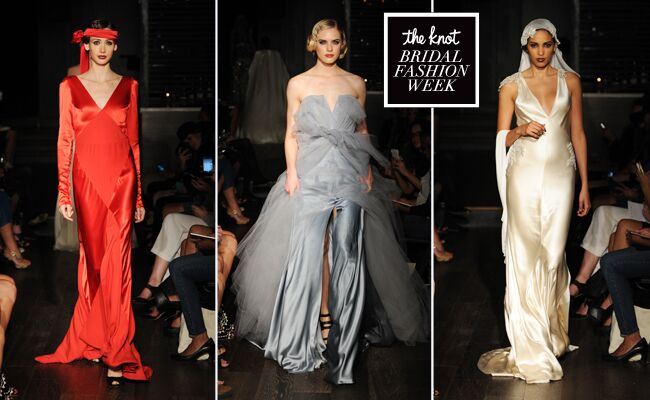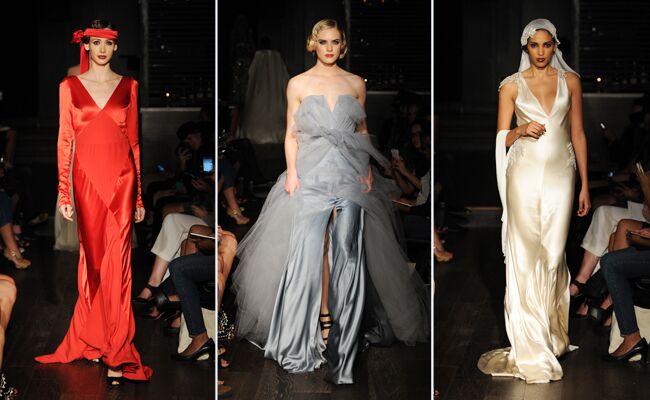 The latest from Johanna Johnson expresses nostalgia for past fashions from the 1920s and 40s. Draping silk gowns bring the flapper era to mind while touches of red, champagne and midnight blue add a bit of 40s glamour. From the designer: "This collection embodies the quality, embellishments, romance and glamour of a time gone by. Paying homage to the decadence of heirloom dressing, with a modern, wearable interpretation to contemporary bridal." Another interesting design aspect from this season's dresses is the silver armor-like detailing on some of the sleeves and shorter dresses. From short lifestyle pieces, to silk jumpsuits, metallic fringe capes, and classic feminine gowns, Johanna Johnson's collection spans bridal fashion from edgy and trend-setting to classic and timeless. See every dress from the romantic collection below.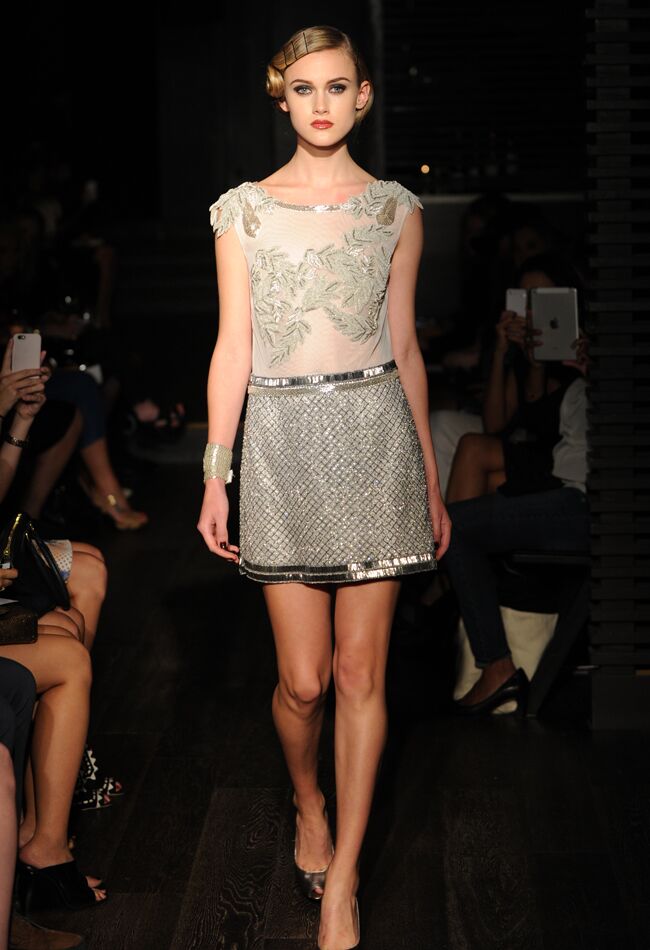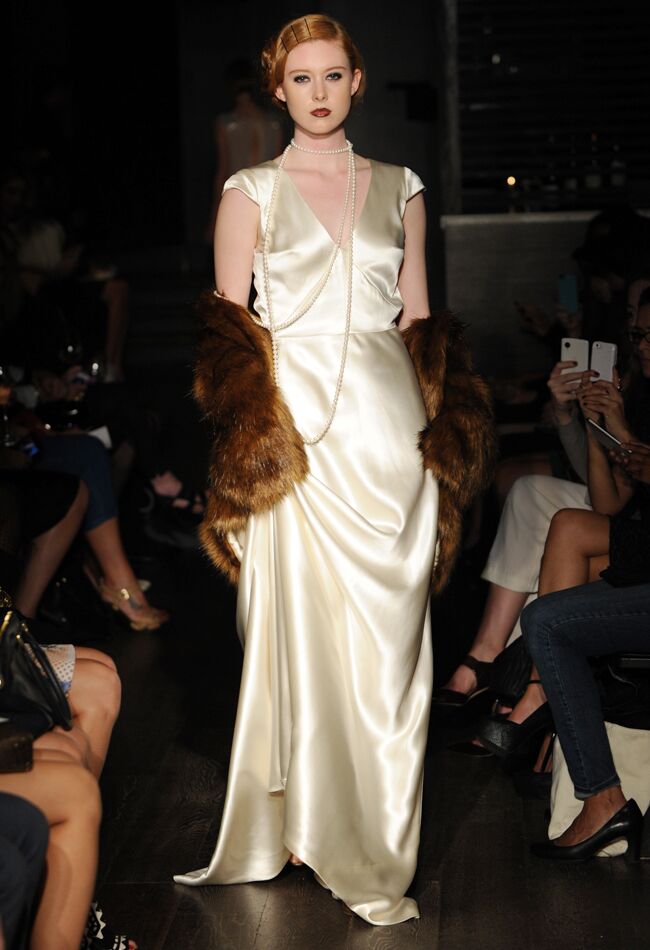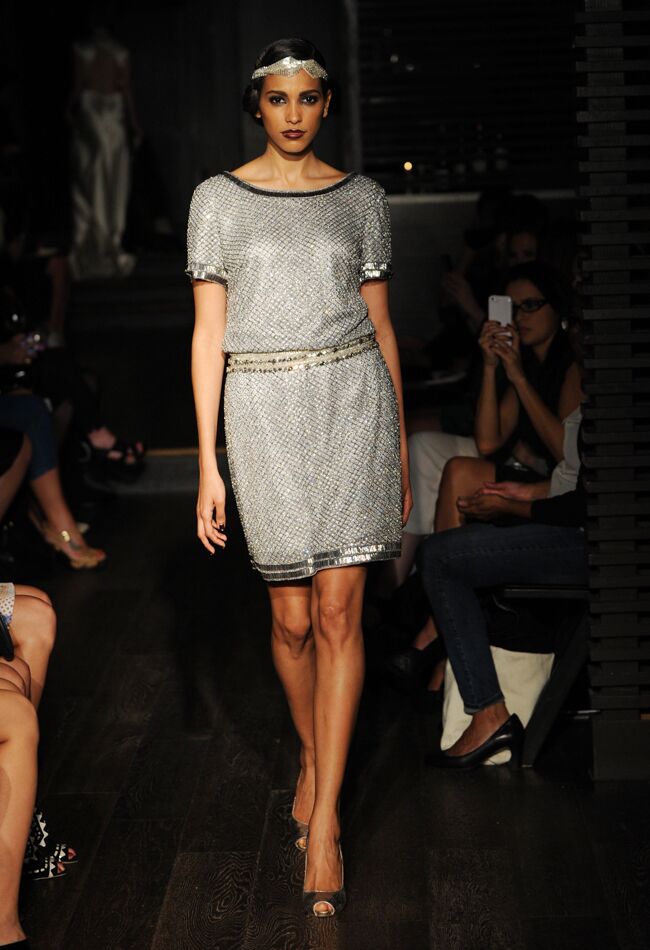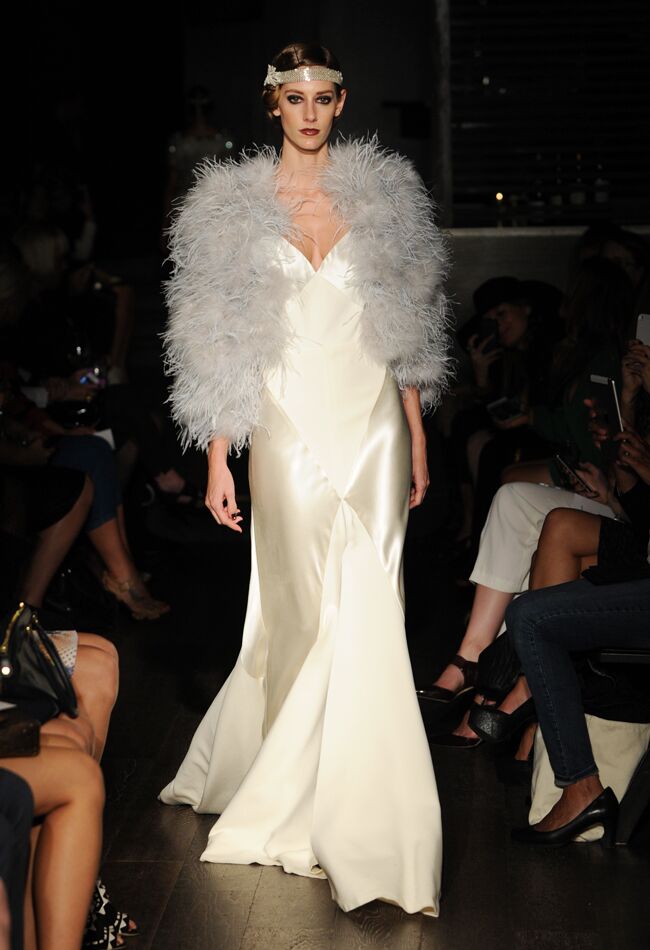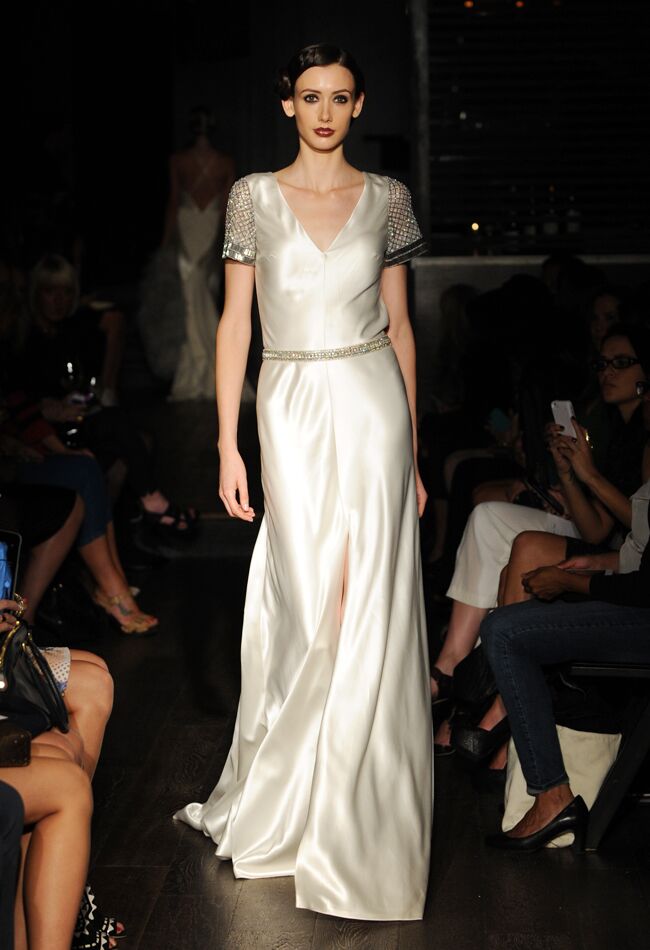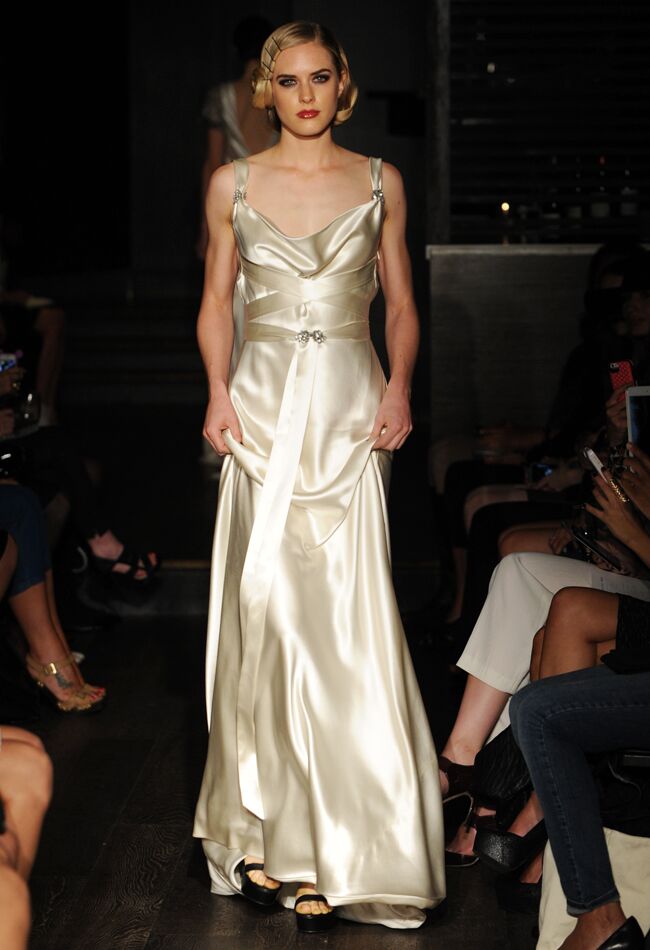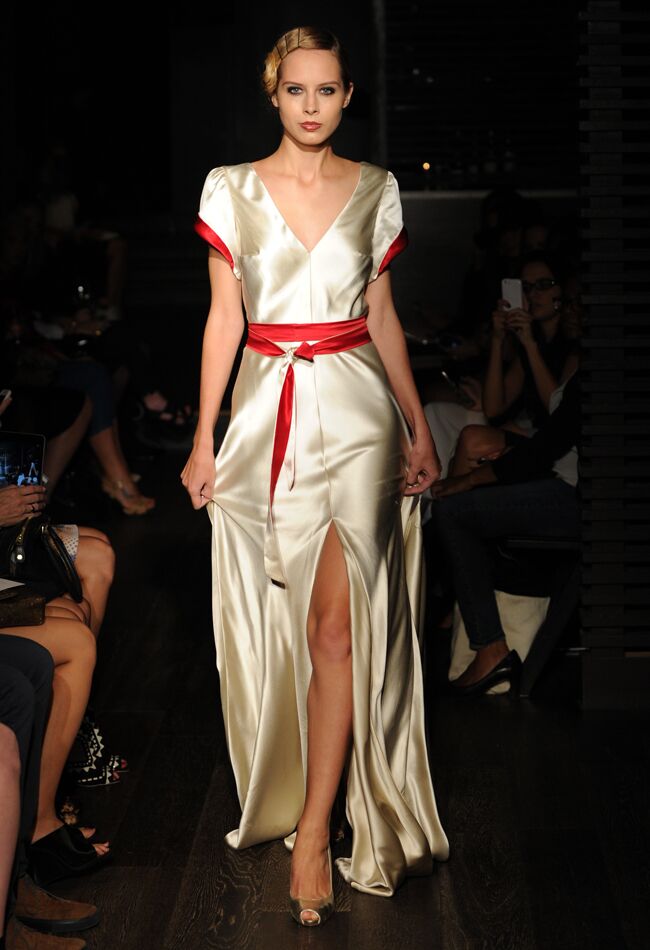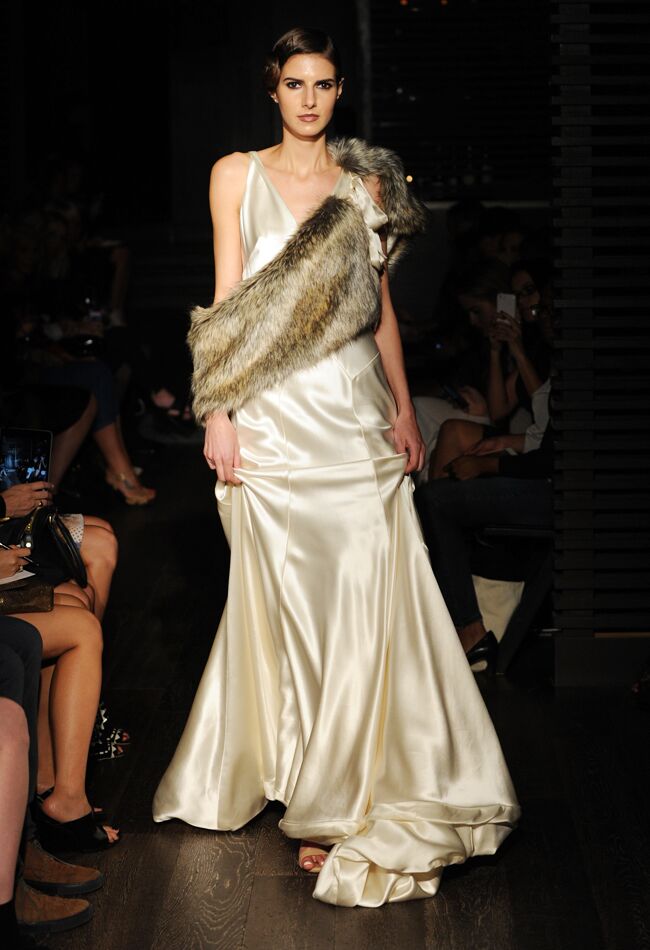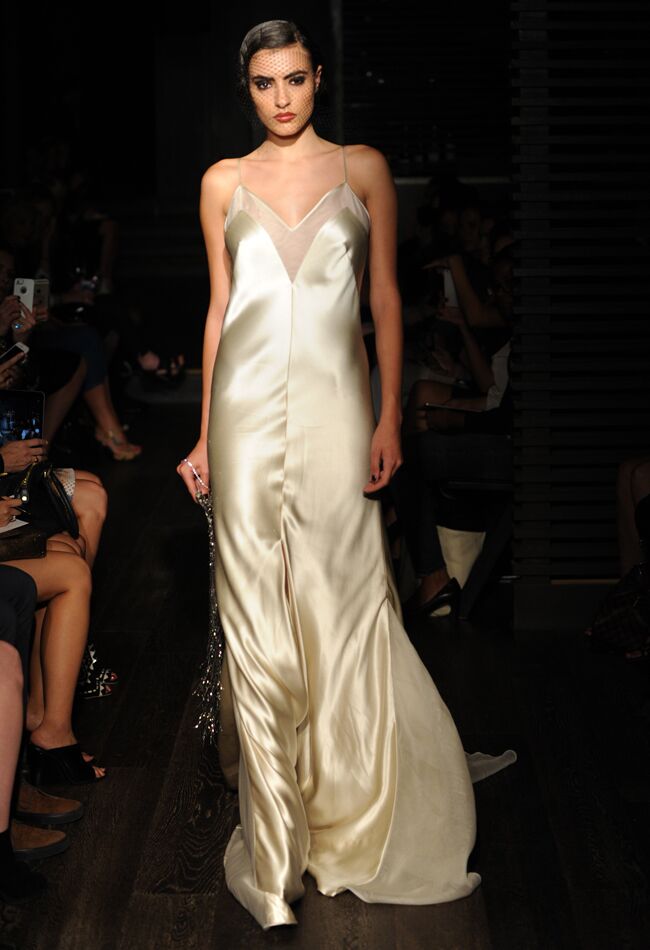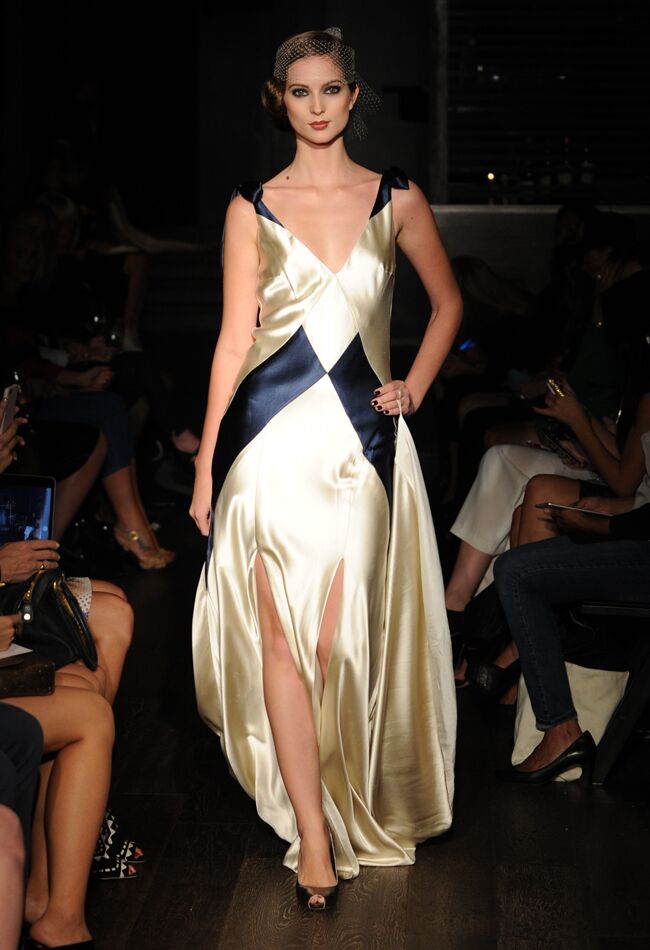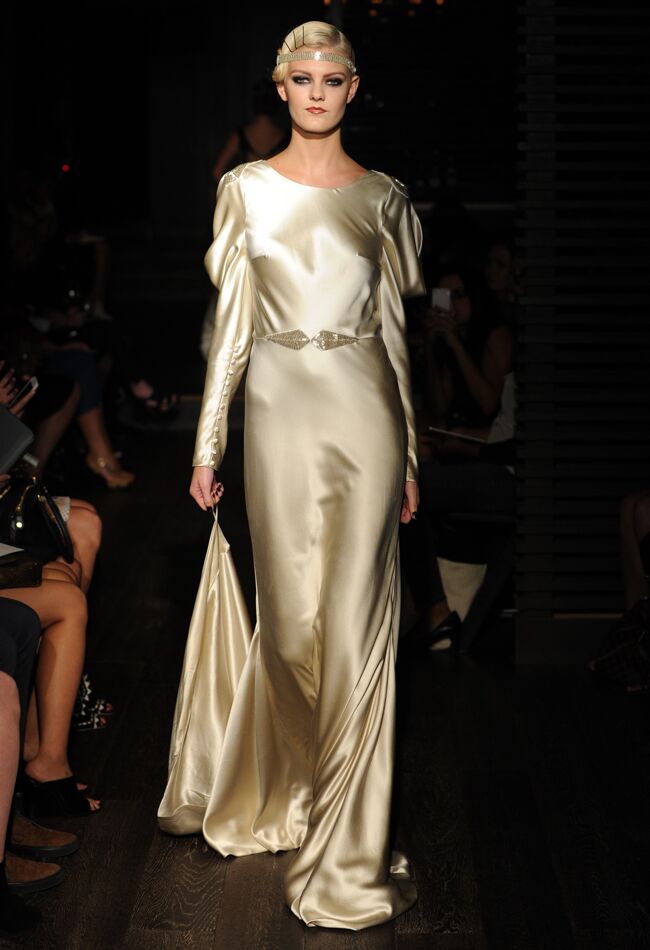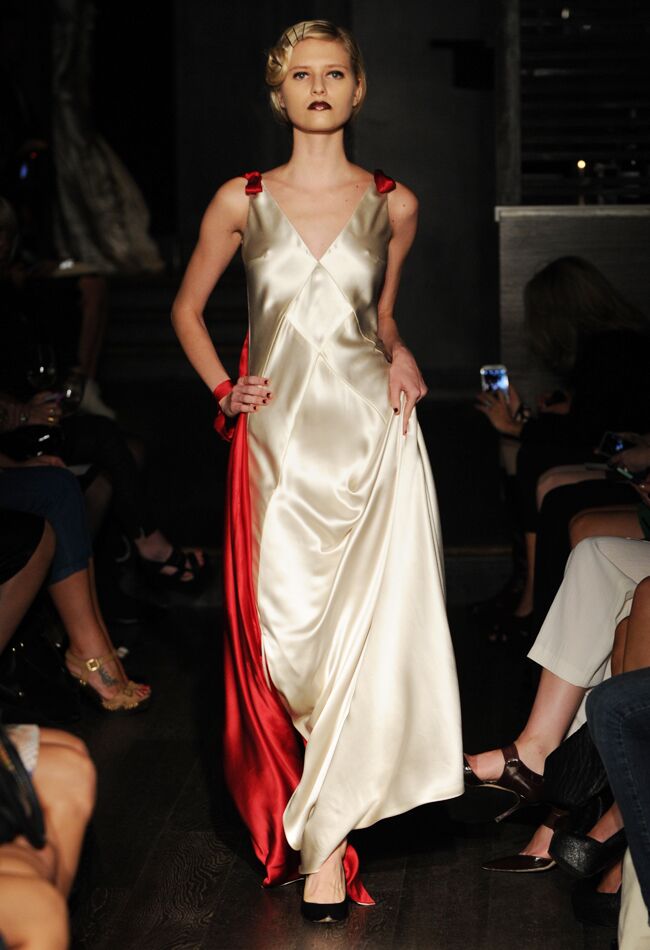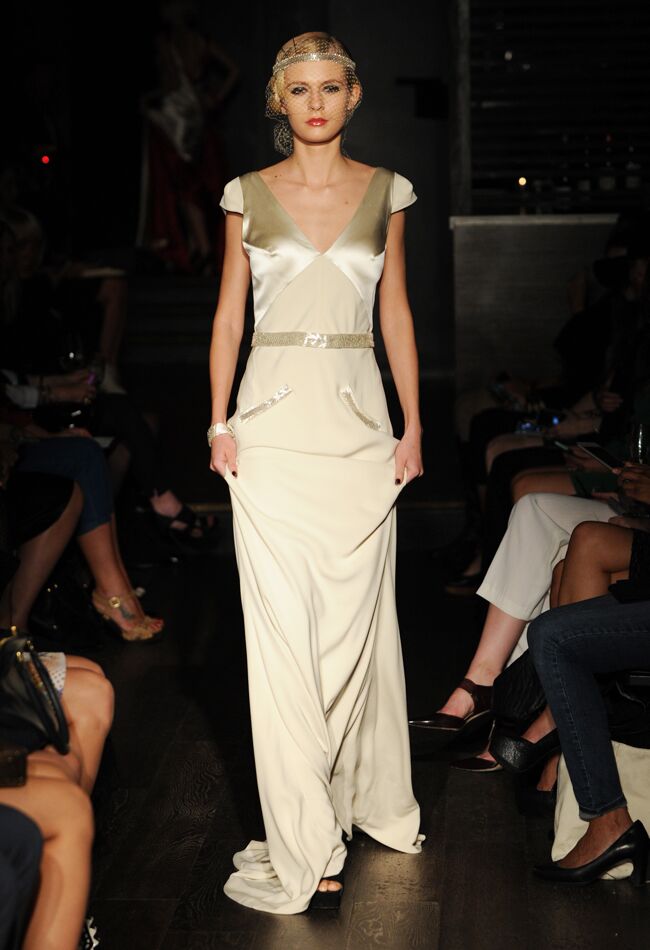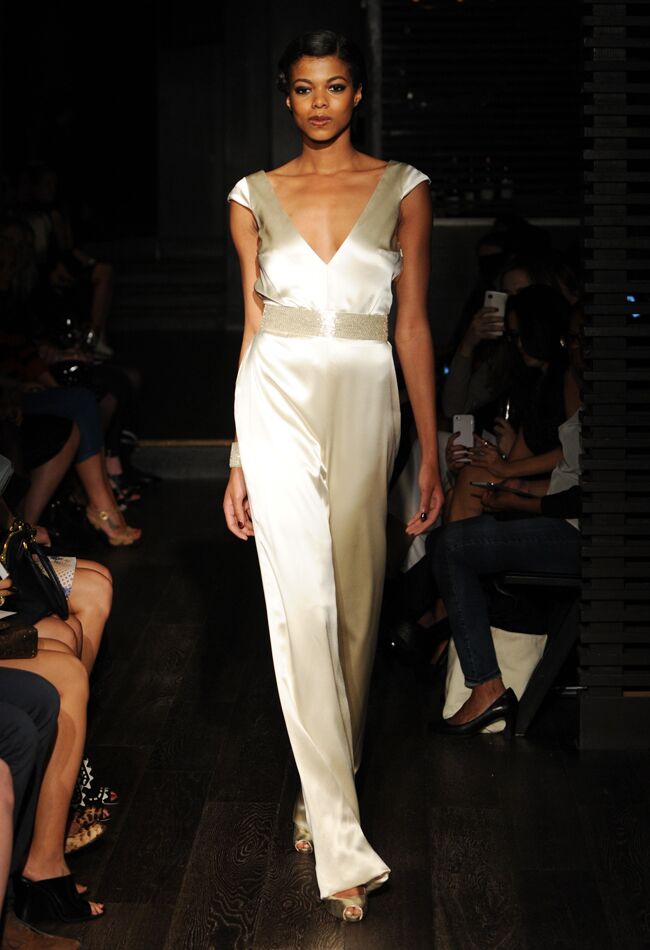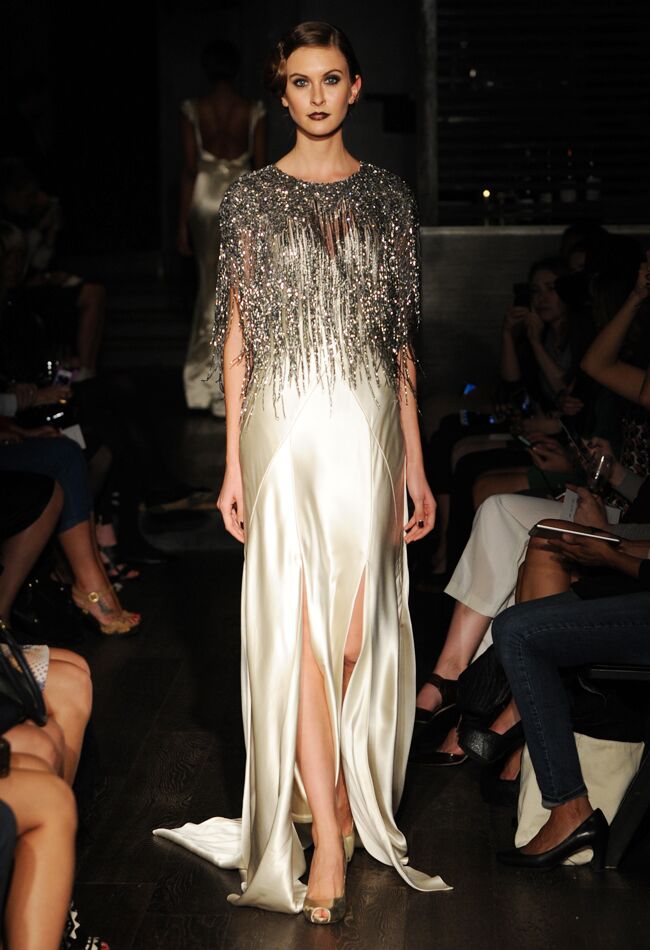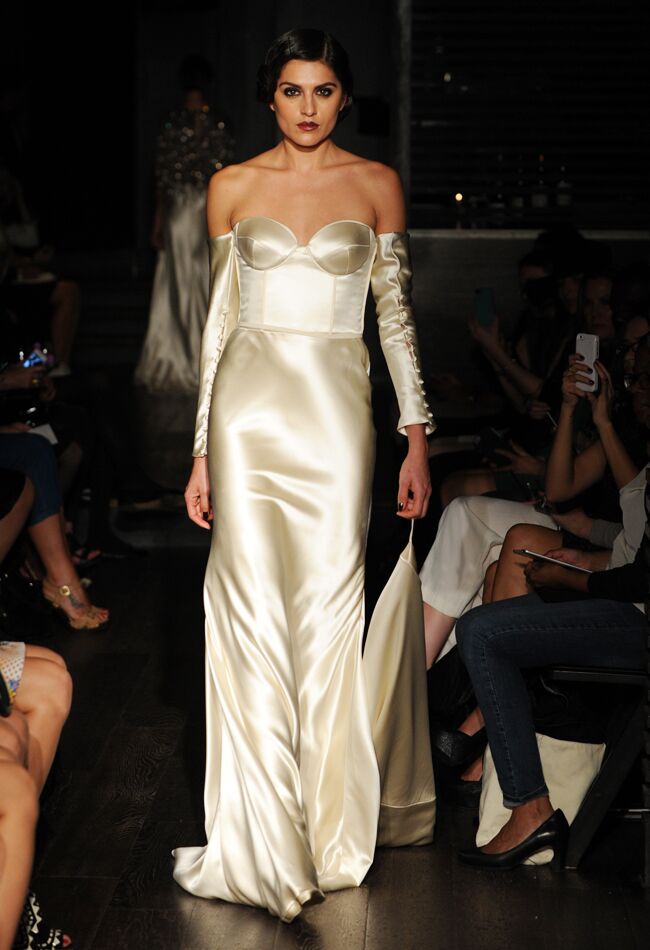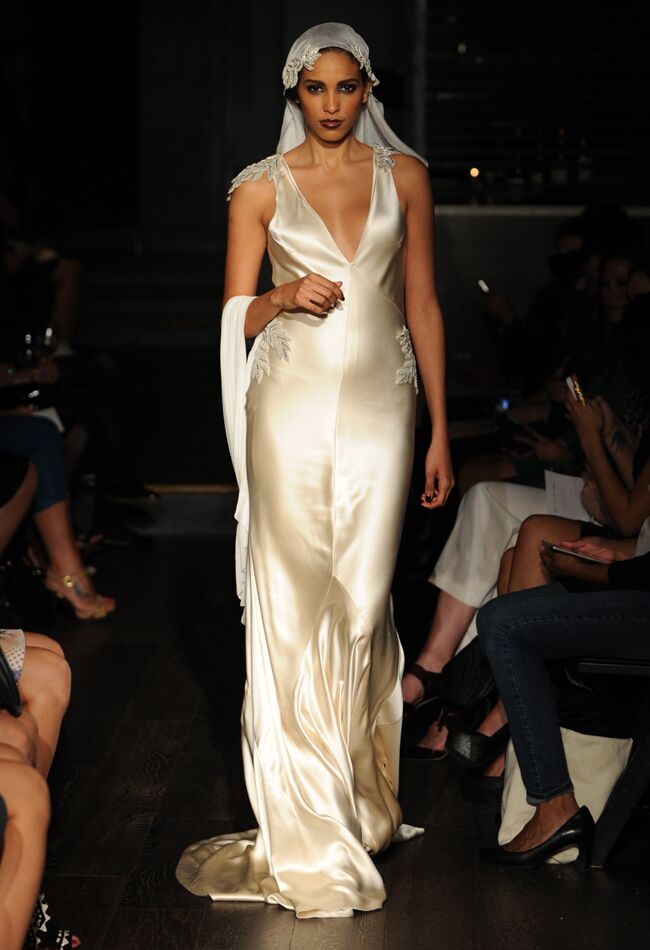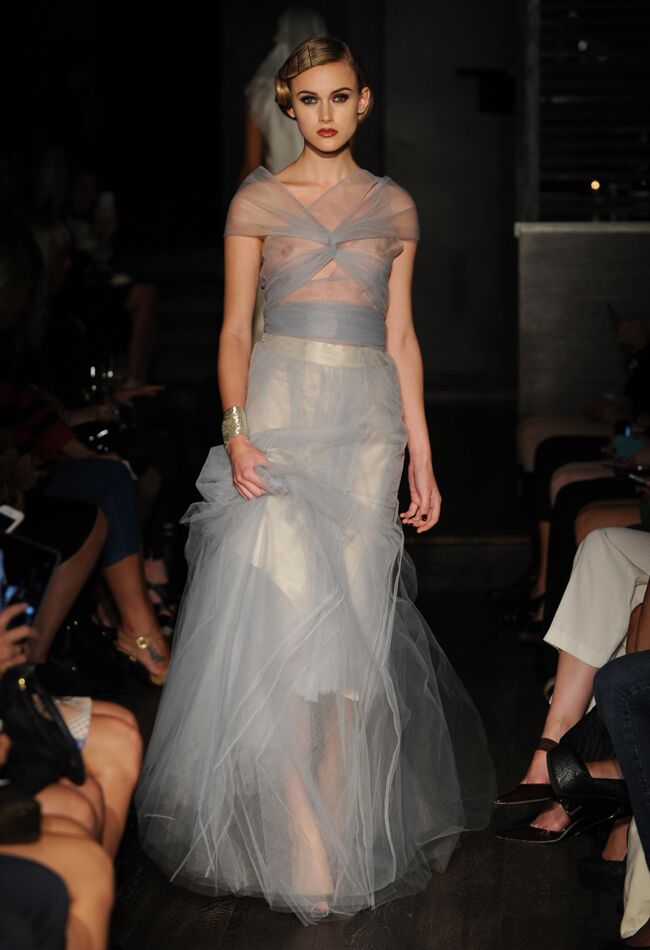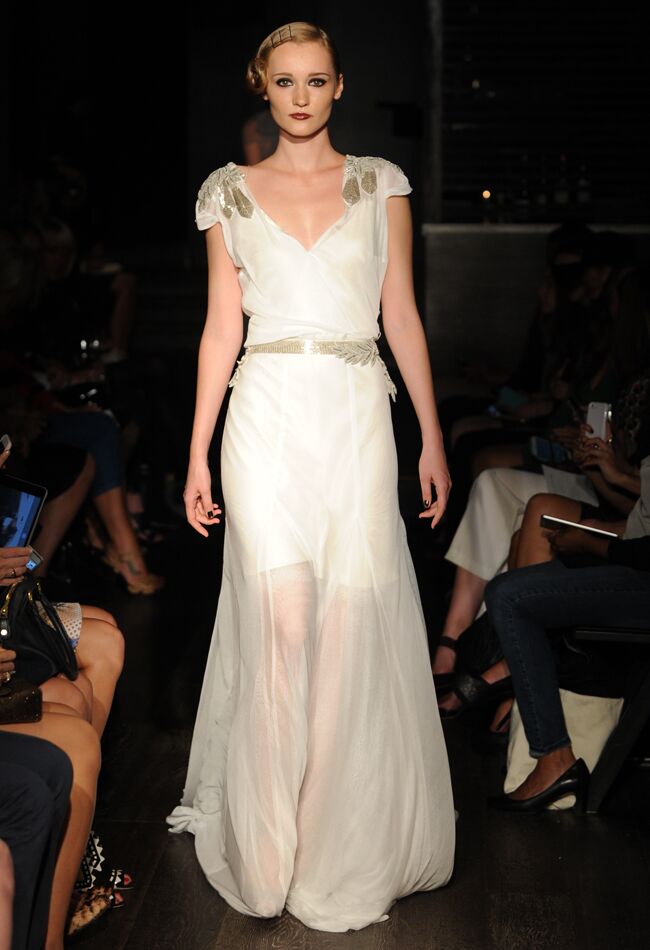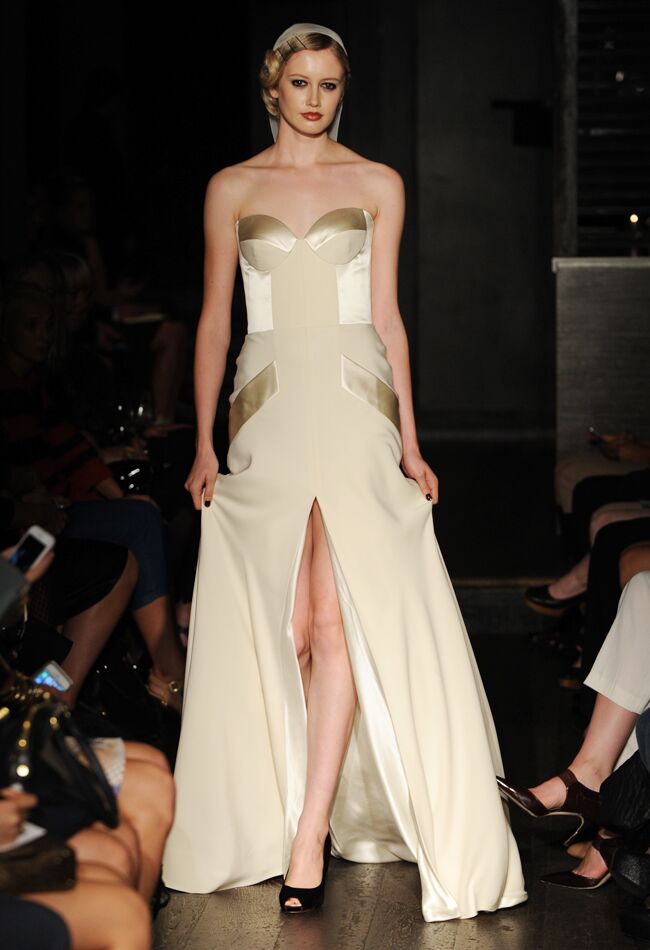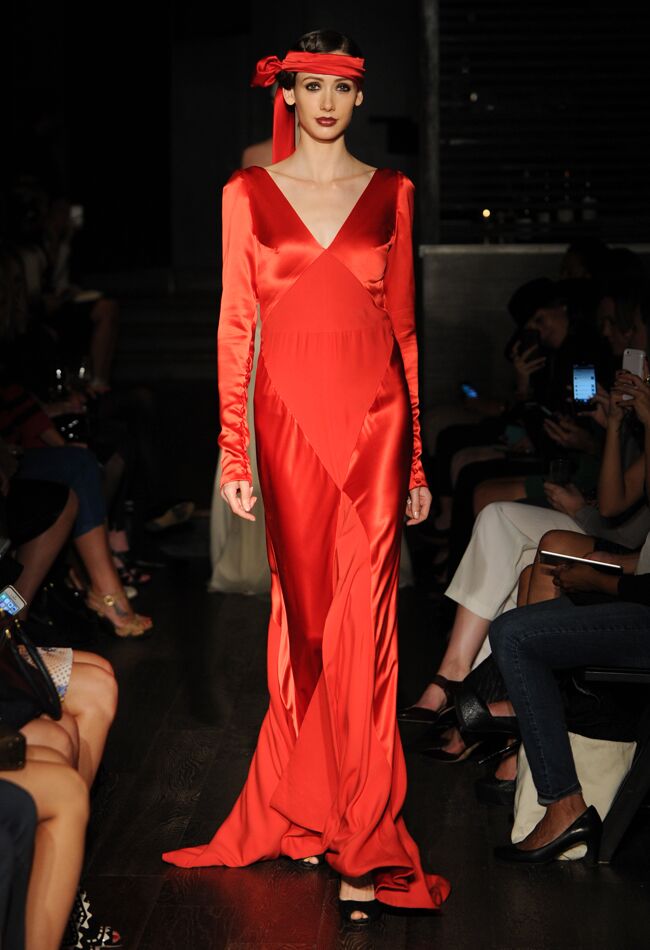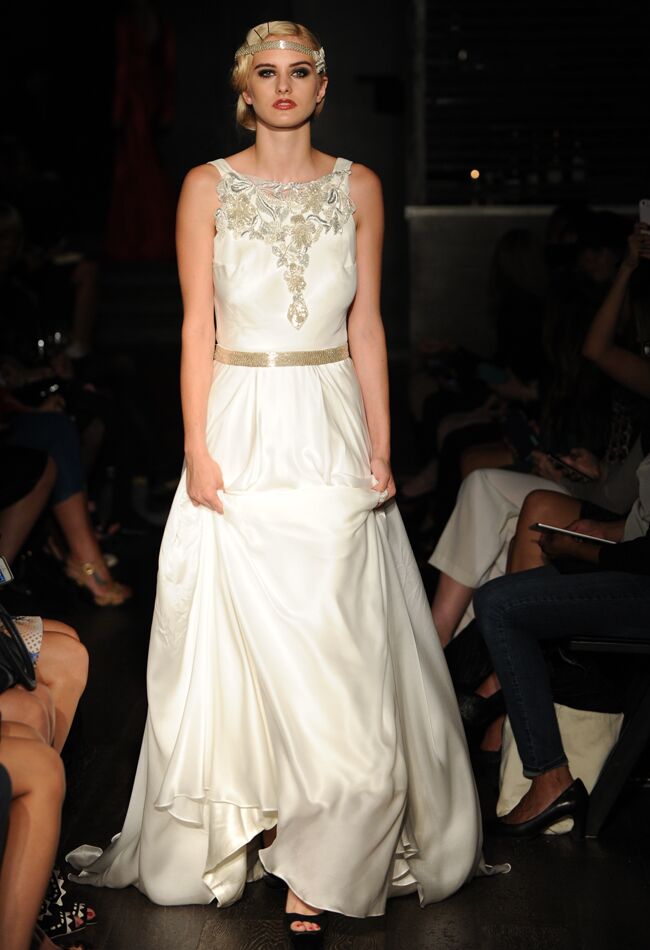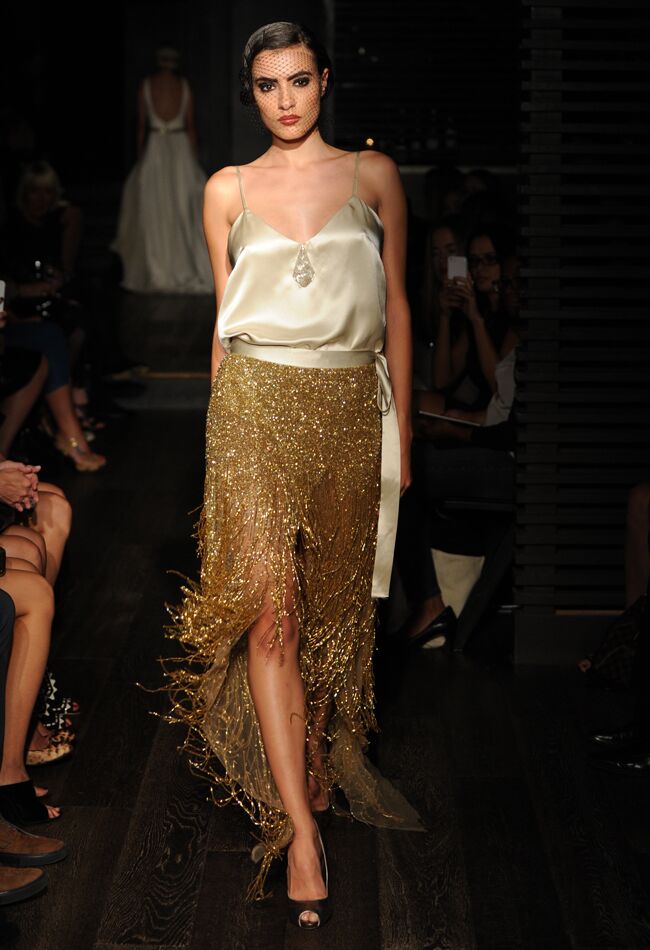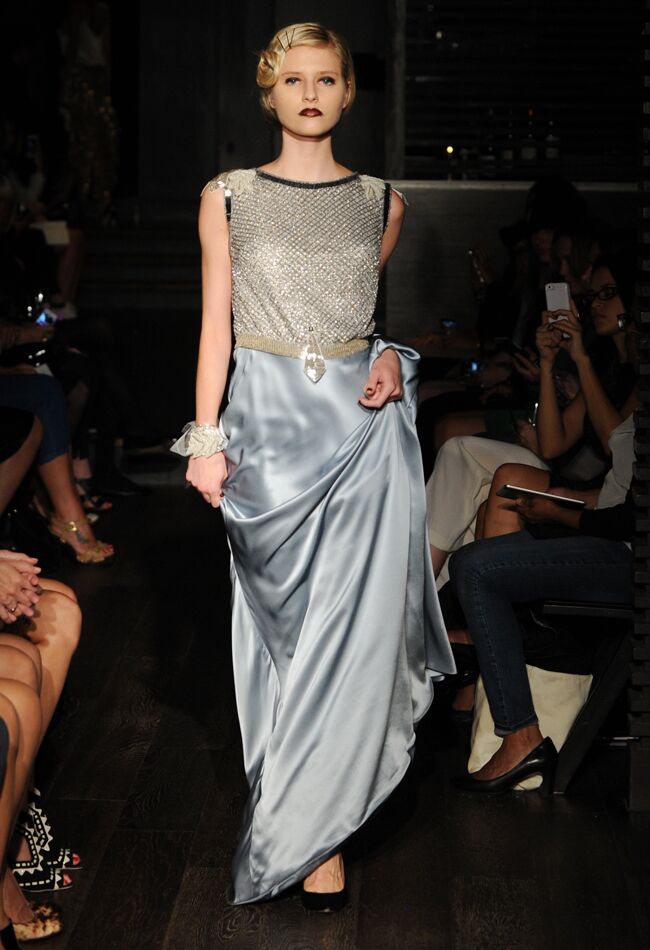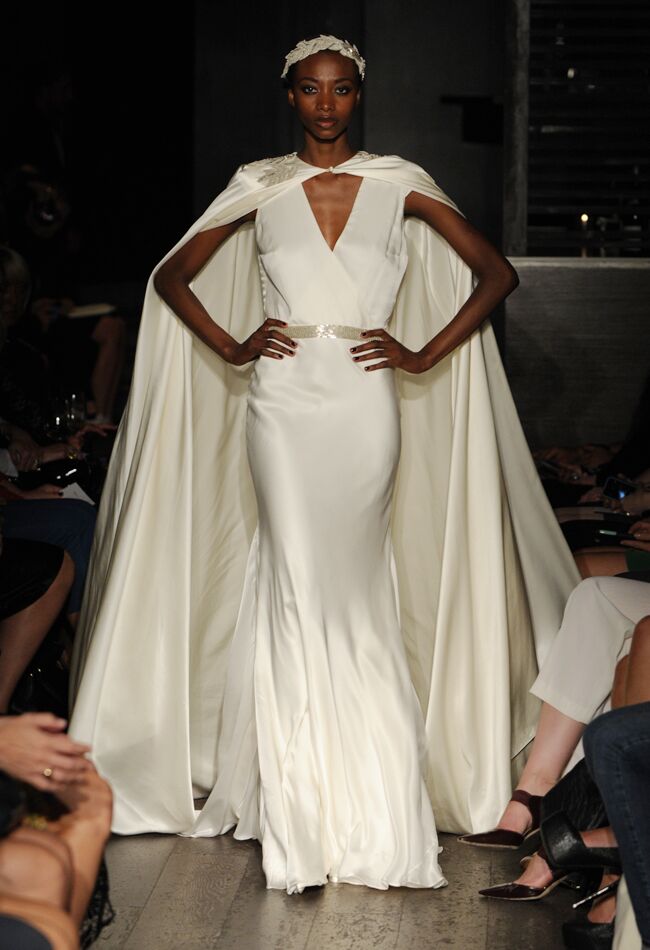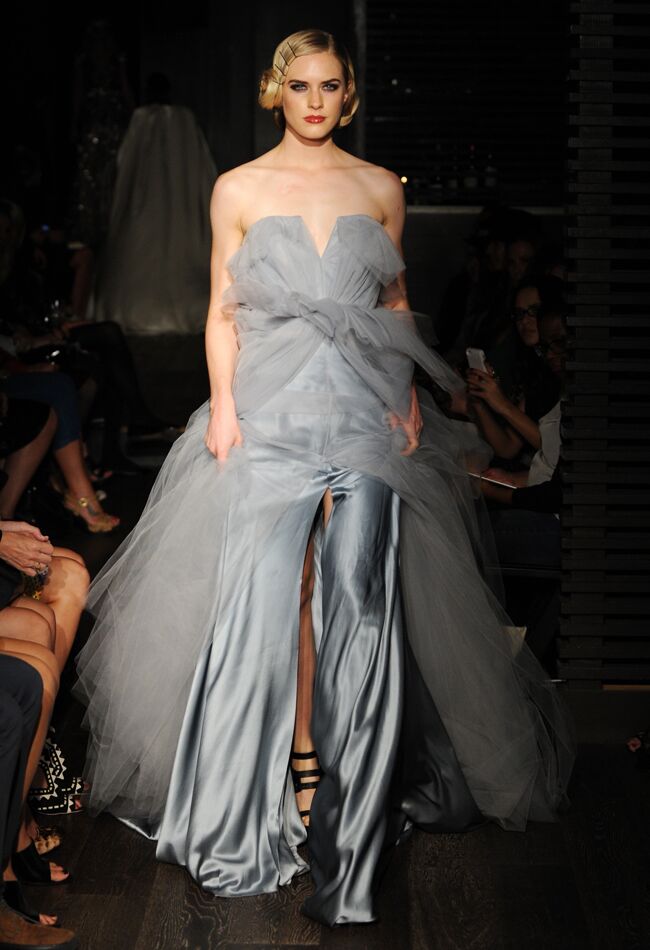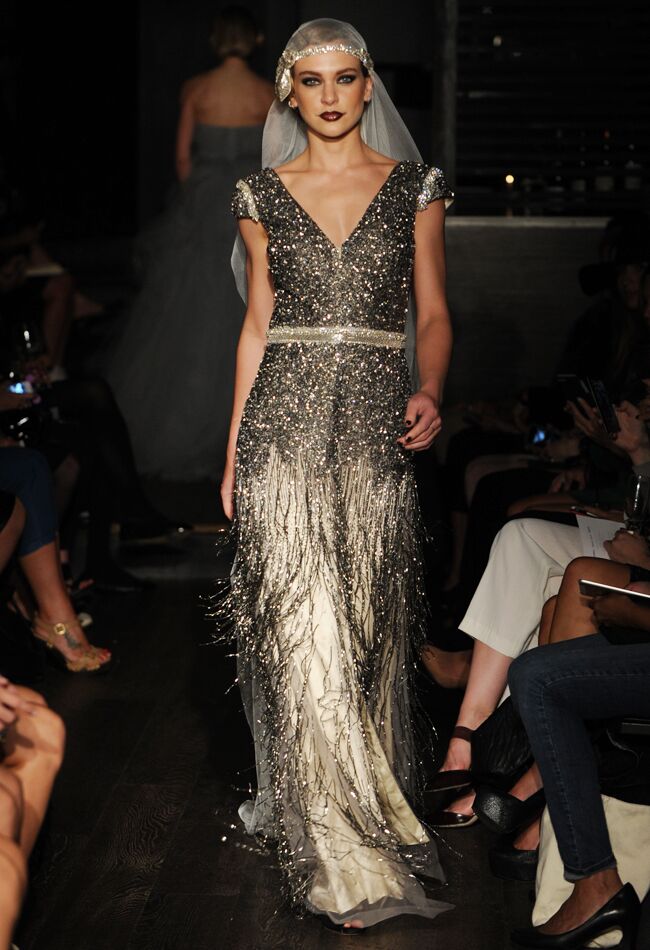 Want more? Right here!
> See more from Bridal Fashion Week here!
> Download The Knot's #1 Wedding Dress app for iPhone or Android!