'This Is Us' Actor Justin Hartley Secretly Married His Girlfriend
This is… indeed, a wedding band.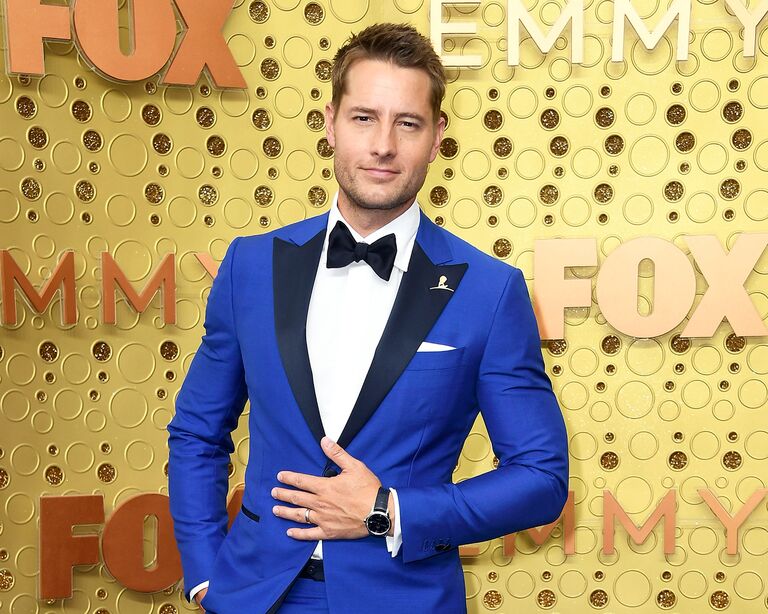 Frazer Harrison / Getty Images
This is… no longer a mystery. Actor Justin Hartley and girlfriend Sofia Pernas are married. A source confirmed to People on May 17, that the pair had covertly and "recently" exchanged vows.
The This Is Us star's love life has remained a hot topic across the internet, especially after he stepped out with girlfriend Sofia Pernas in early May wearing what suspiciously looked like wedding bands. During their Malibu outing, Hartley sported what looked like a red wedding band while Pernas, 31, wore a ring of her own as well. The actor, 44, and Pernas, who's also an actress, were dating for close to a year before making their marriage official.
The news of their wedding coincided with their first joint red carpet appearance together at the 2021 MTV Movie & TV Awards on May 16. Both proudly wore their rings during the occasion too.
Who Is Justin Hartley's New Wife?
Justin Hartley started dating Sofia Pernas in June 2020. An actress on the CBS show Blood and Treasure, Pernas was reportedly born in Fes, Morocco, and immigrated stateside when she was young. She is multilingual, and supposedly enjoys outdoor activities as well as gaming. Hartley and Pernas share a common link as soap stars, and both have appeared on the drama series, The Young and the Restless.
Who Was Justin Hartley's Wife?
Hartley's divorce from Selling Sunset's Chrishell Stause caused an uproar in 2019, when they split after about two years of marriage. In total, the couple was together for six years. The date of separation was the source of much contention in the public eye as Stause claimed Hartley had blindsided her with his divorce filing.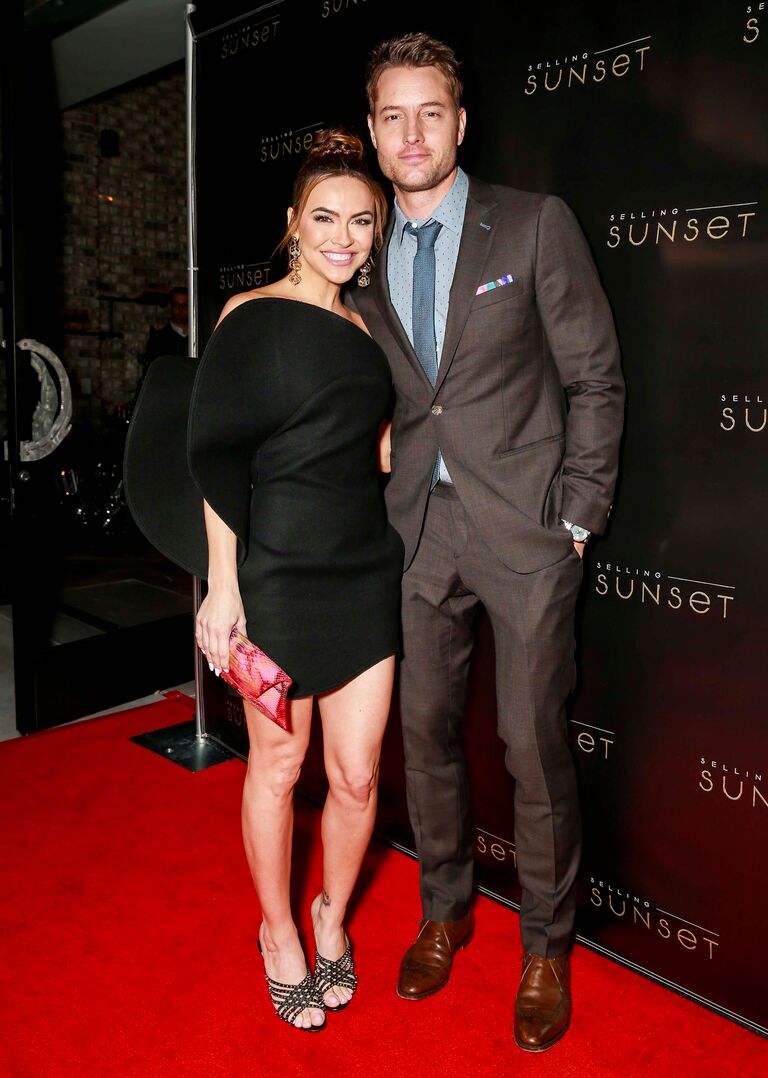 In the third season of Netflix's Selling Sunset, Stause revealed how she discovered her husband's decision to move forward with a divorce filing. "I found out because he texted me," she said in the episode. "Forty-five minutes later, the world knew." She also shared that she "wanted answers" for why the split happened, as much as the public demanded it too.
It was Hartley's second marriage. Hartley's first marriage to Lindsay Korman-Hartley, whom he met while starring on the soap opera Passions, went from 2004 to 2012. The former couple now co-parents their teenage daughter, Isabella Justice Hartley, and they remain on good terms. In fact, when Hartley's divorce news from Stause erupted, Lindsay quickly jumped to his defense.
"Today, I appreciate my ex-husband Justin for not only being [an] exemplification of a solid man but for being my dear friend and devoted father to our daughter," Lindsay wrote at the time. "Simply put; for being family. We derive our own opinion of people by experiencing life and time together, and we do our best to hold dear the ones that maintain consistent kindness, love and generosity."
Stause, who appeared on Dancing With the Stars, has since intermittently alluded to the breakup, but not much is otherwise known about its cause. What's certain is that both Justin Hartley and his ex-wives have moved on and it seems, in fact, that he is a married man, once again.