Kansas City Wedding Planner Events By Elle: DIY Helps With Budget
Kansas City wedding planners give expert advice on how to have a beautiful (but still affordable) wedding.
by Carmen Huff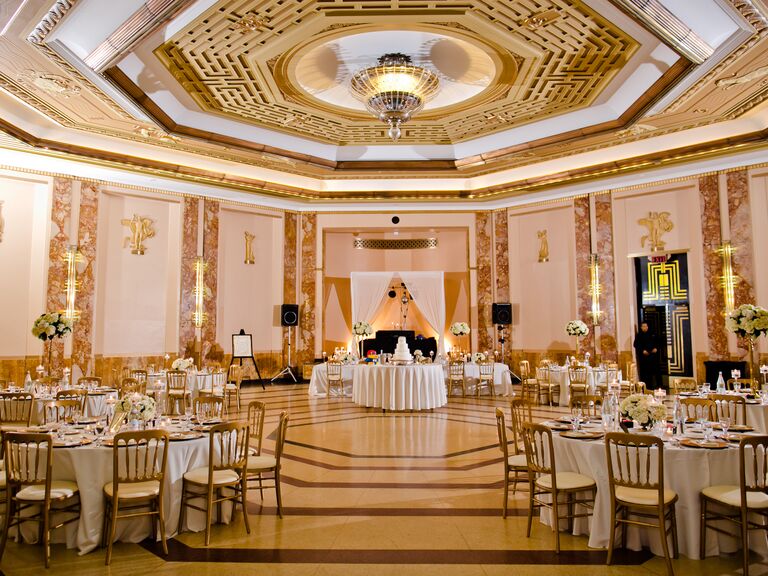 Michelle Layman and Jonnelle Gentry
Events by Elle
Kansas City
EventsByElleKC.com
Where should couples start when wedding planning?
The very first thing we encourage our clients to do is decide on a budget. Every decision is made according to that number. Next comes the guest list. By deciding on the budget first, you know how many guests you can invite. Once those two items are concrete, it's time to pick the venue. From there, we like to break up the planning so you aren't overwhelmed by the overall project.
What are the biggest mistakes you see couples make when they start planning?
Not setting a workable budget. Get a clear idea of what you can afford in each category of your budget. Know what is most important to you. If you just have it in mind that you are going to spend $25,000, but you do not have it on paper, that $25,000 budget will be spent before you are even done hiring all of your vendors.
What are your tips for couples that want a fabulous wedding without busting their budget?
You have heard it many times, but it works: DIY. Get creative and throw a DIY party with your friends. Pizza, cocktails and craft projects make for a great Girls Night In. If DIY is not your thing, decide what is most important to you and allocate your money there. Play up the things that will make your wedding unique. That is what your guests will remember.
What is the best reason to hire a planner?
We hear a lot of couples say their venue includes a wedding planner in the cost. That is a coordinator for the facility. Wedding planners work with you throughout the entire planning process, creating timelines and agendas. On the day of your wedding they are there for the sole purpose of making sure everything runs smoothly for you, not just for the venue.

What should couples keep in mind when choosing a venue?
Parking. Is there enough parking for your guests? If not, you will need to consider alternative transportation.
What are your favorite wedding trends right now?
Gold is back, and we can't get enough of it. It's the perfect accent to throw in for a touch of glimmer with your color palette. We are loving all the mixed metals and different textures as well. You can mix mercury glass with silver, you can layer patterned fabrics, you can add an ornate chandelier to a rustic barn. "Anything goes" is what's trending right now, and it is so much fun to work with!

What are the biggest pieces of advice you find yourself telling couples throughout the whole process? Things not to forget?
Don't forget to include dad. Oftentimes, he is the one footing the bill but gets left out on the majority of decision making. We always suggest to set aside a special moment with him on the day of your wedding. Once you put your dress on, have everyone leave the room and let your dad come in and spend 10 minutes alone with you on your wedding day. It's a memory that you both will cherish and the photographer will be there to capture it all!