Shop Katharine Polk's New Size Inclusive Bridal Collection
The ultra-chic line has options for "everyBODY".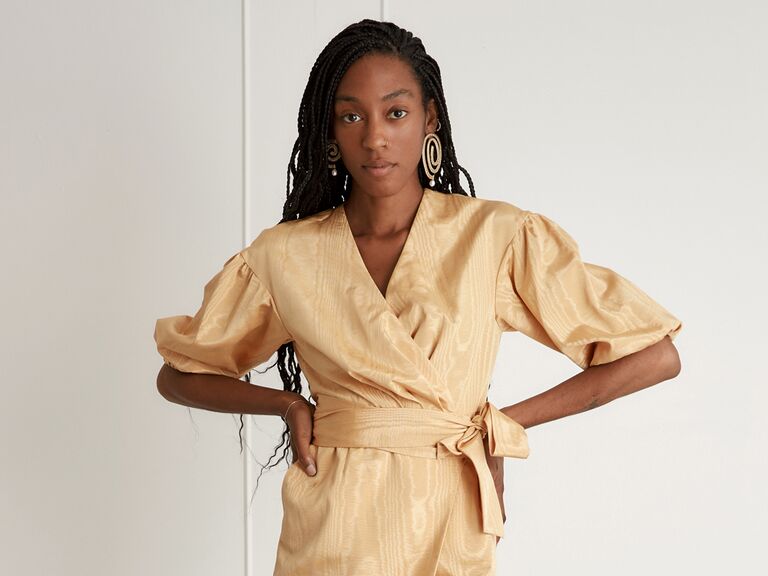 Martina Taloot
Calling all cool brides. Houghton founder and designer Katharine Polk is returning to wedding fashion with a new namesake brand, Katharine Polk Bridal. Described as a "labor of love," Polk's line was inspired by the designer's custom work for real brides as well as feedback from her Instagram followers. The collection offers the same fashion-forward aesthetic that once made Houghton an instant favorite of editors and modern brides alike, but with one crucial difference: Katharine Polk bridal is all about size inclusivity and accessibility.
Launched with the tagline "bridal for everybody", gowns range from sizes 00 to 30, with no additional charge for extended sizing. According to Polk, the shift to size-inclusive designs at a more affordable price point was the result of lessons learned after years in the wedding industry. "I heard way too many times from women, 'I love your collections but I can't fit in them or wear that style—when will you make something that fits me?' Well, I listened," she says.
Polk is also not designating her gowns "plus size" and says she takes issue with the way the fashion industry in general labels different body types. "It's time we stop segregating people by size and calling over a size 12 'plus', or 'curvy' and placing them in another category altogether. We are all beautiful, no matter the number on our dress, and should be offered the same options," she says. "The average woman in the U.S. now wears a size 16 to 18, so why have we been making our collections from 0 to 12?" Polk says.
Beyond conversations with real brides and Instagram polls, Polk's focus on inclusivity is also deeply personal. "I have struggled with weight my whole life. I was bullied as a kid and fluctuated as an adult. Nothing feels worse than being placed in the 'fat' category by being called 'plus', even though brands might mean well," she says. "I'm here to celebrate women of all shapes and sizes and give them the opportunity to experience the quality of my designs at any size—and at an affordable price. I'm all about equality, especially when you're shopping for a gown that should make you feel unbelievable— not shameful about your body."
Another major pro? Prices range from $500 to $4,650. So if you're shopping on a budget, odds are you can find something fabulous that won't break the bank. And if you don't see anything you want to add to your cart right now this second, check back next month. Polk plans to add new bridal and ready-to-wear pieces to the collection on a monthly basis.
Made in Los Angeles, Katharine Polk is independently run by a team of women—another major accomplishment for Polk. "I couldn't be prouder to be a self-funded and completely female run company. Although you can't please everyone, I am committed to working hard to create something for everybody," she says.
In addition to a major bridal launch, Polk will debut another new line in the near future. Called Friday to Sunday, the collection includes effortless pieces for the whole wedding weekend, including denim, tees, lingerie, swimwear, accessories and bachelorette gifts.

Looking to shop Katharine Polk wedding dresses right now? See every dress from Katharine Polk's 2022 collection below.
Katharine Polk's Spring 2022 Wedding Dresses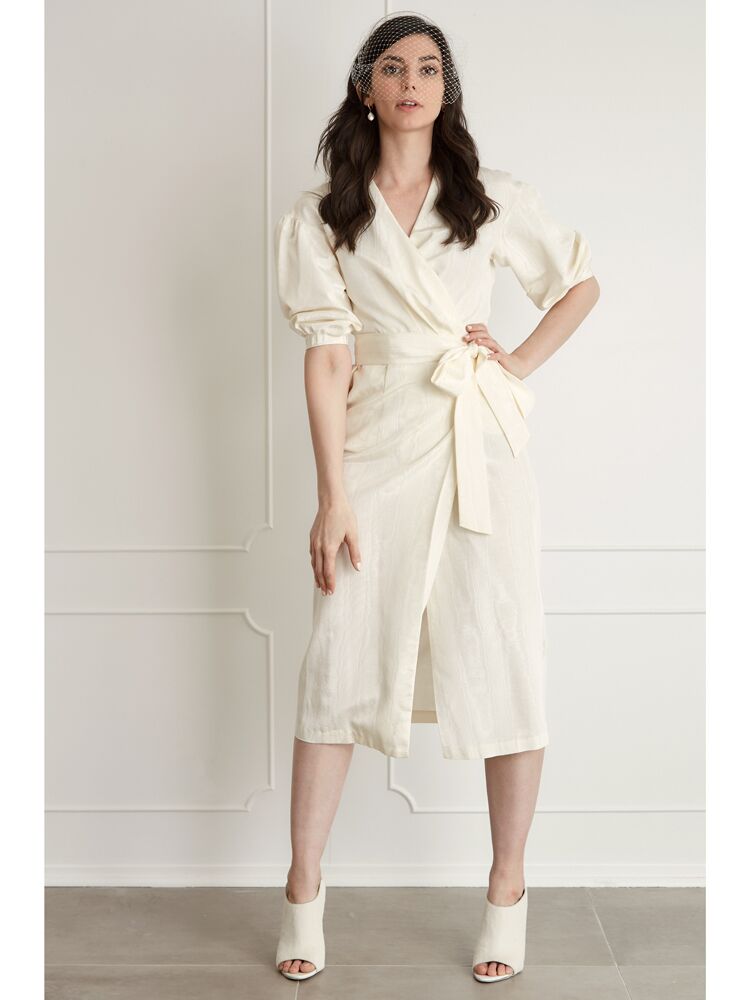 "Karmen" Midi Dress; Moire midi wrap dress with puff sleeves and pockets.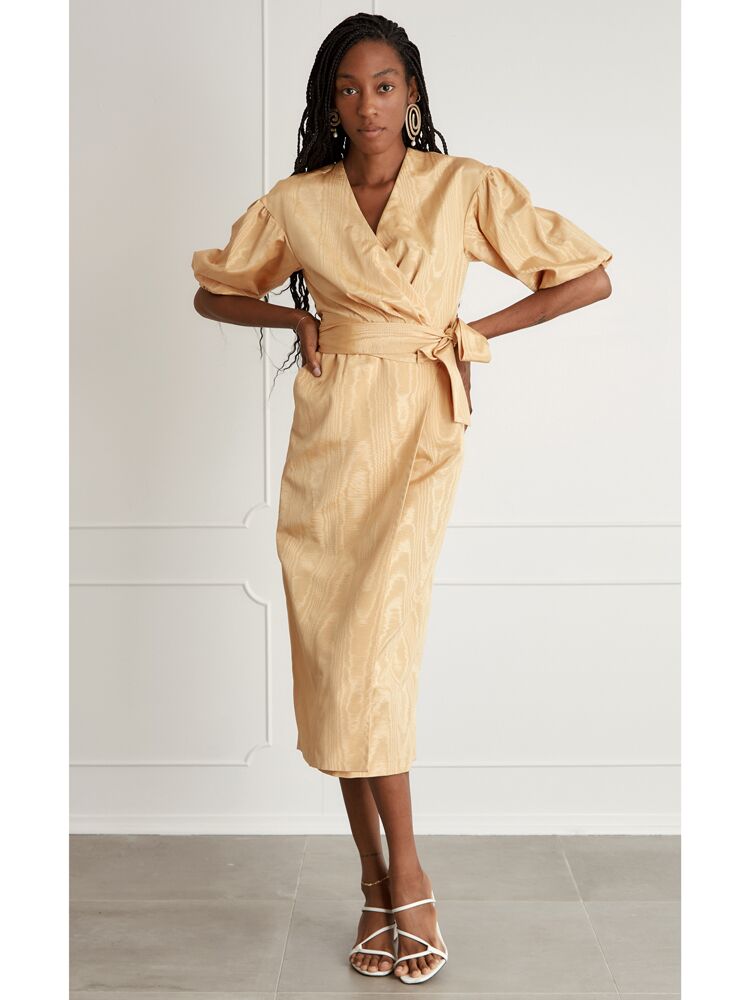 "Karmen" Midi Dress in Dijon; Dijon moire midi wrap dress with puff sleeves and pockets.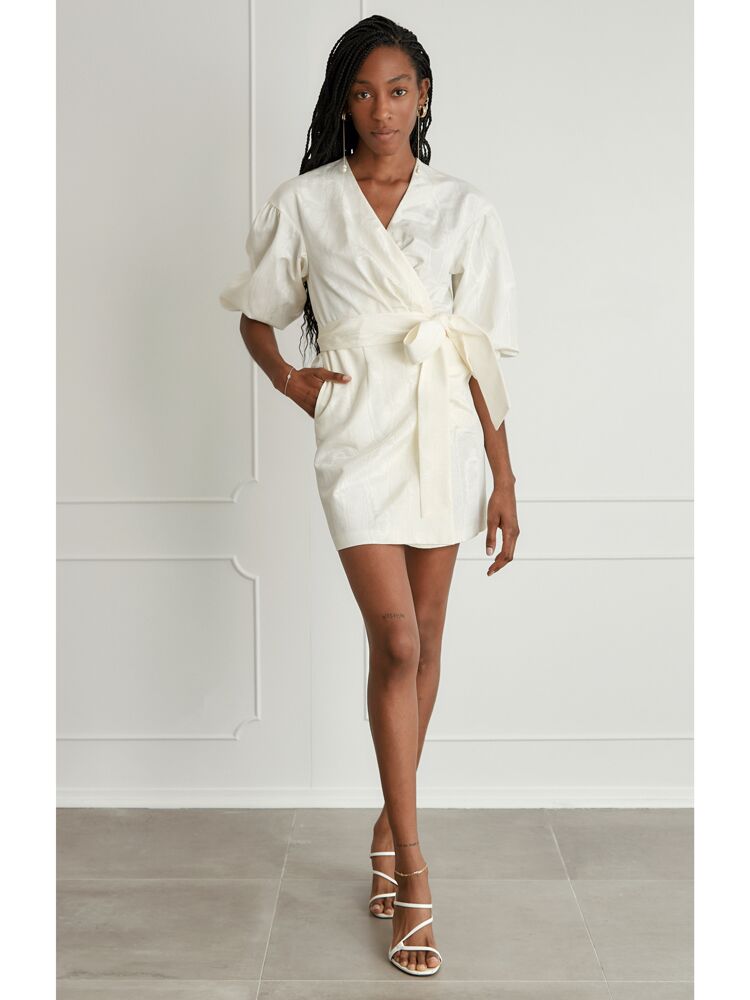 "Karmen" Mini Dress; mini moire wrap dress with puff sleeves and pockets.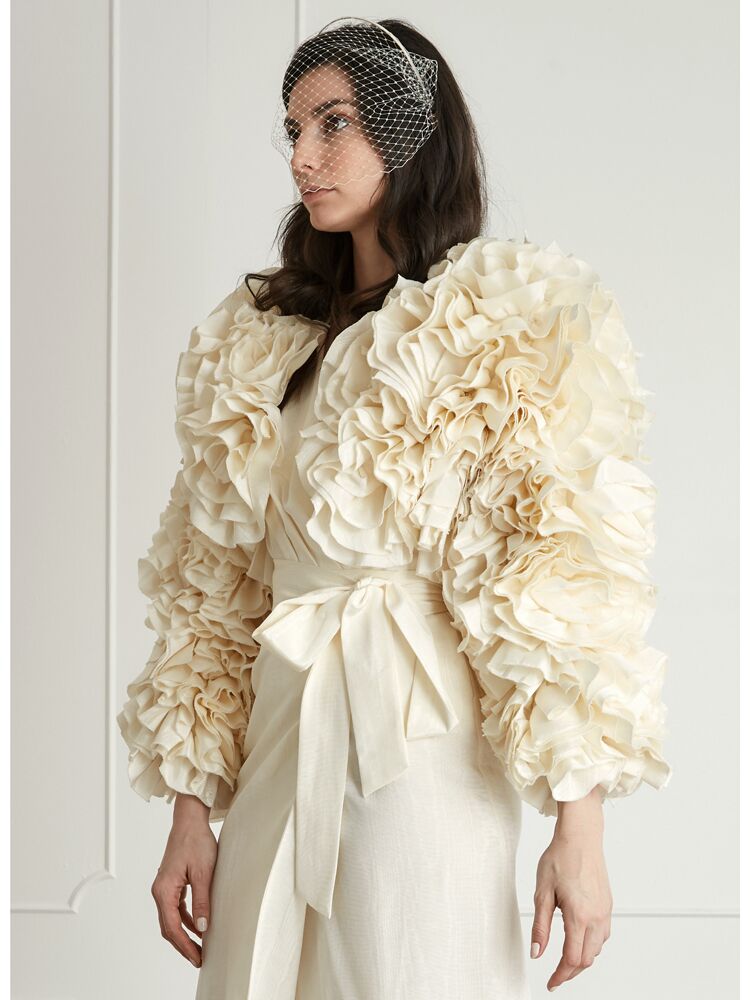 "Miranda" Bolero; moire fabric rosette bolero.
Previous Katharine Polk Wedding Dress Collection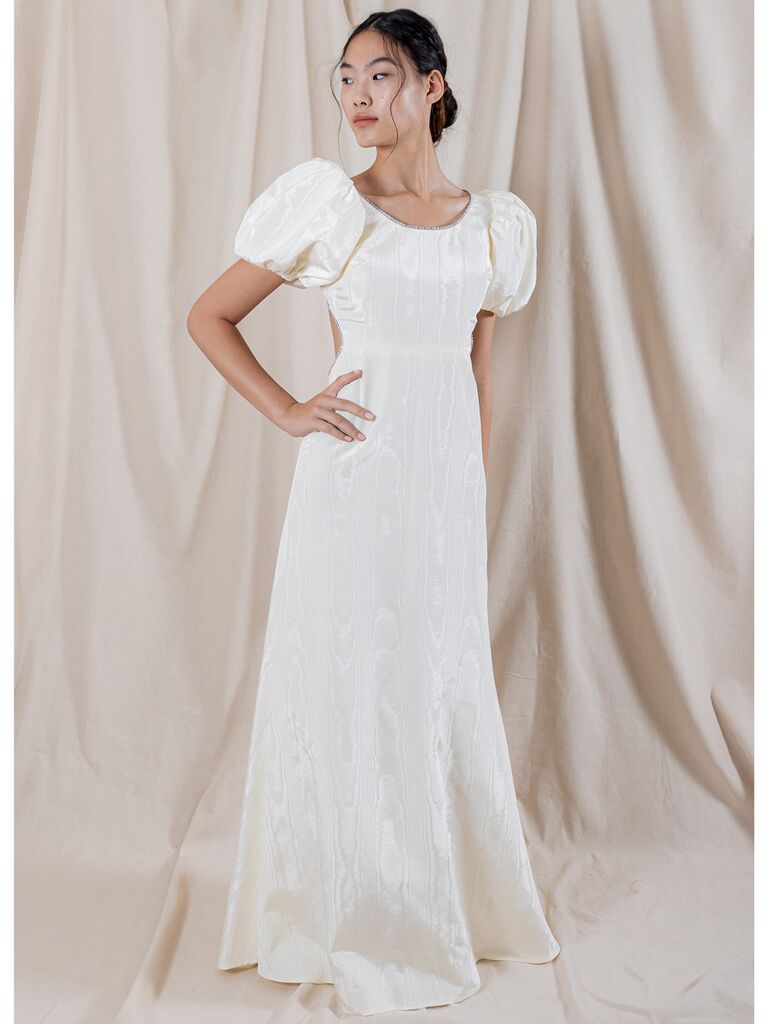 "Gwen" Moire and crystal trimmed, open back, puff sleeve gown.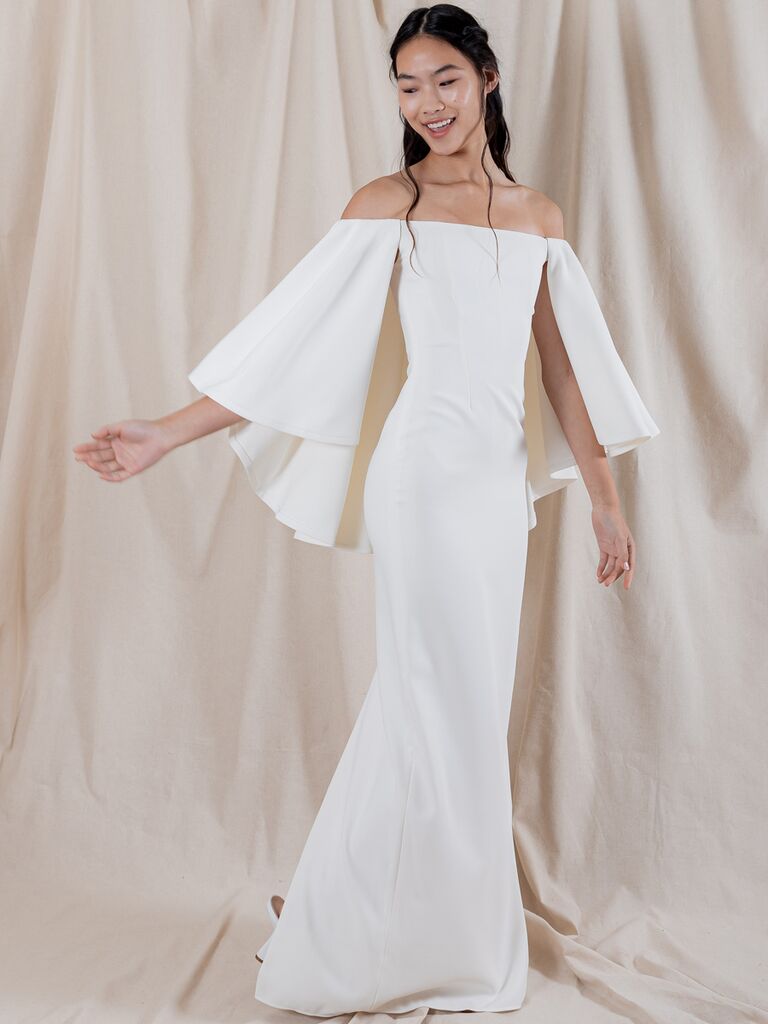 "Holly" draped back crepe wedding gown with corset.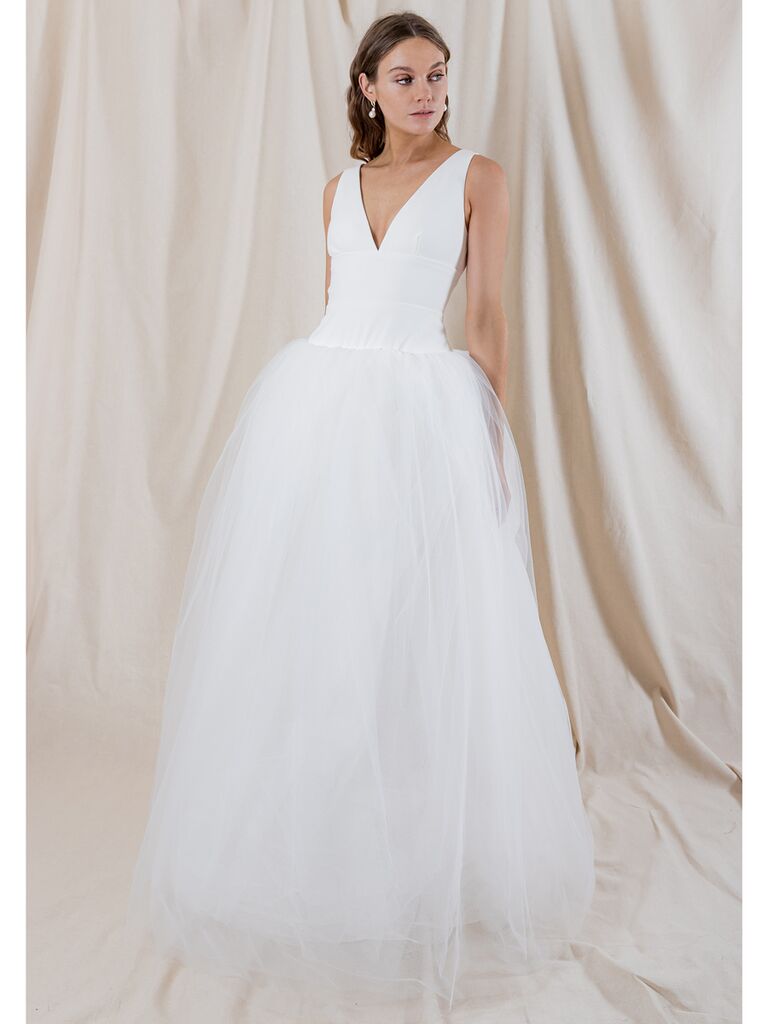 "Jones" open back, drop waist crepe gown with tulle skirt.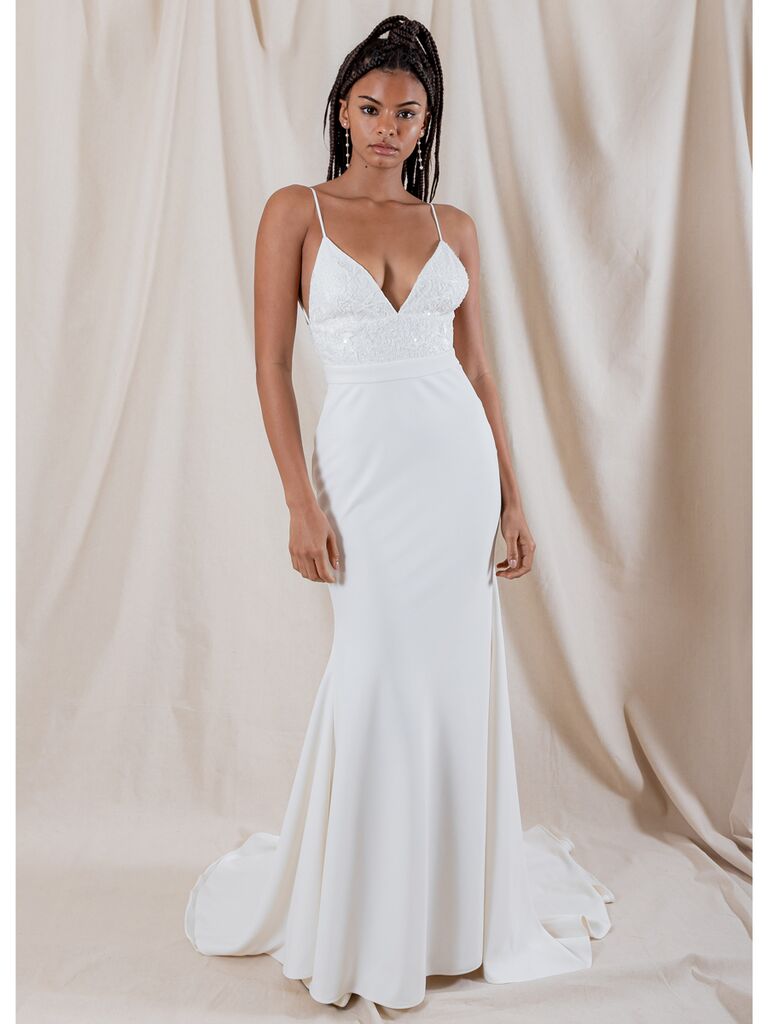 "Korie" sequin embroidered open back bodice and bonded crepe wedding gown.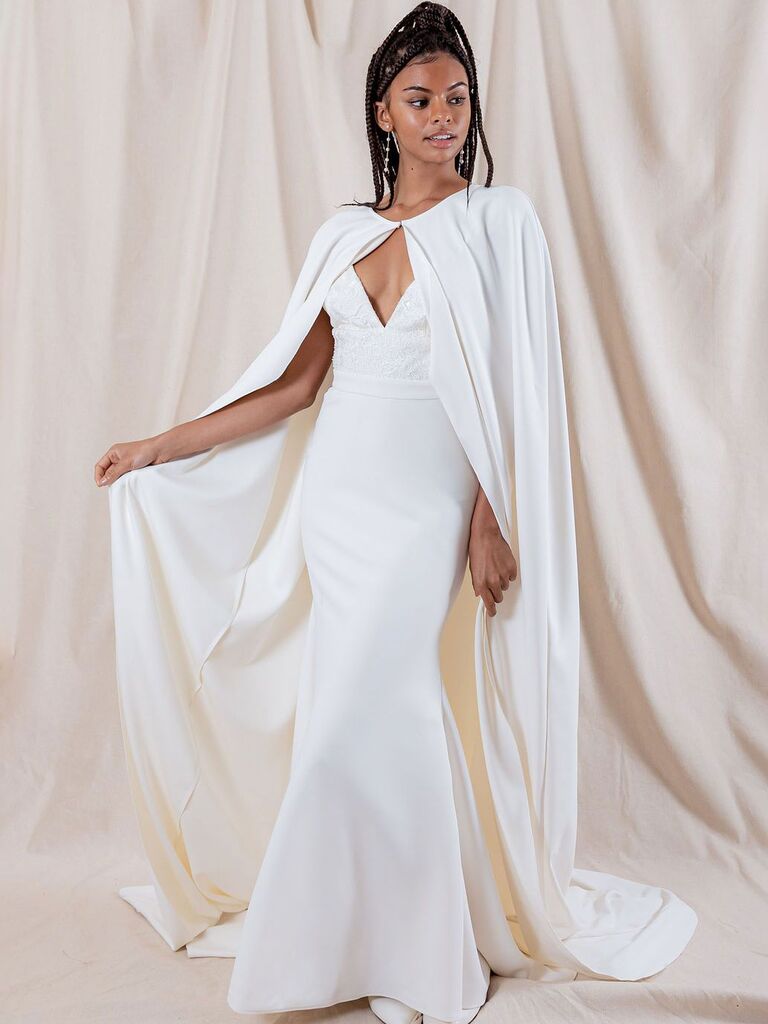 "Christiana" cape structured crepe cape with front closure.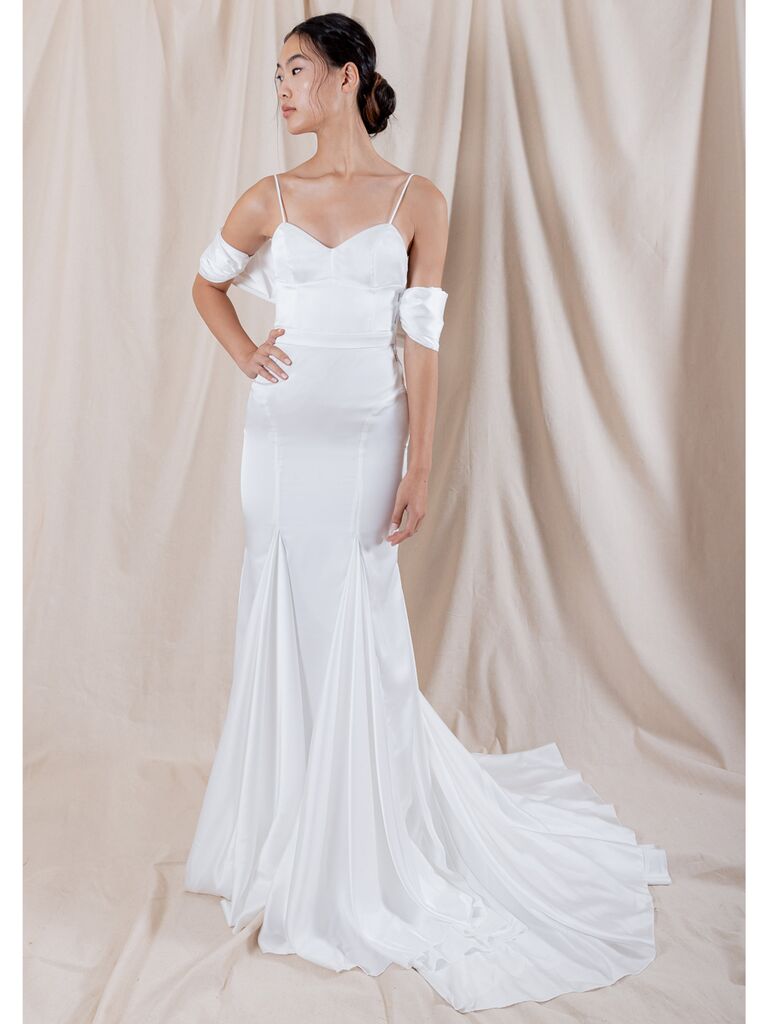 "Lexi" stretch satin wedding gown with shaped style lines, godet's and train with a removeal cowl back.
"Nicole" silk stretch jersey ruched wedding gown.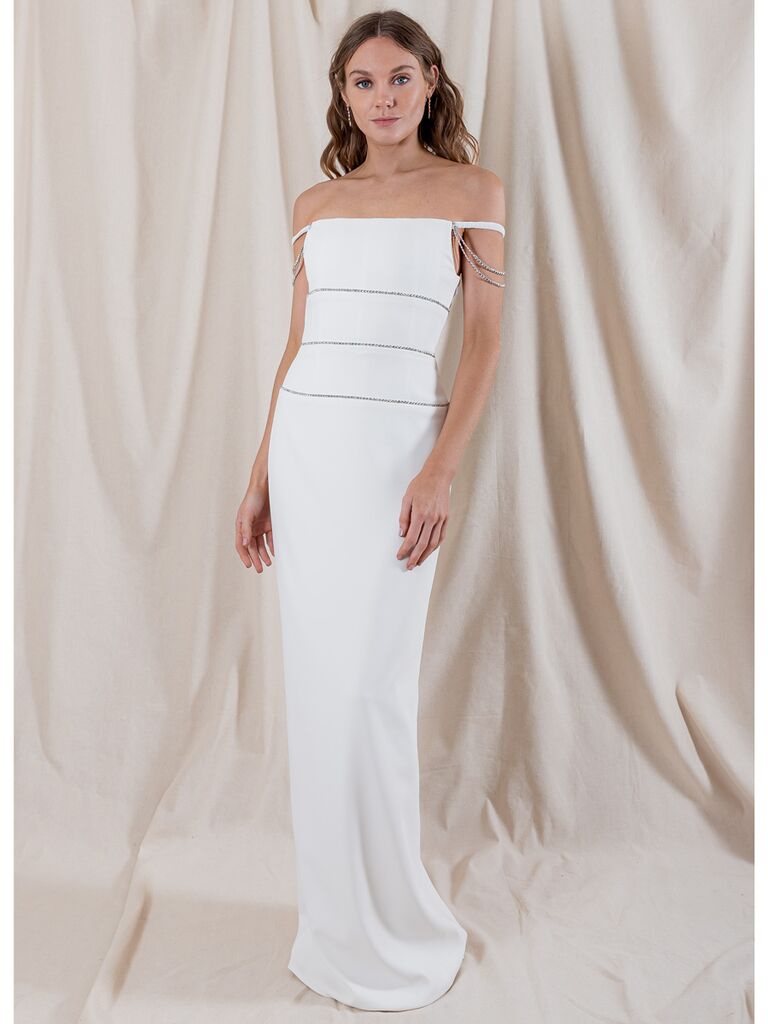 "Grace" crystal embroidered grecian gown with crystal sleeve detail in crepe with removable chiffon cape.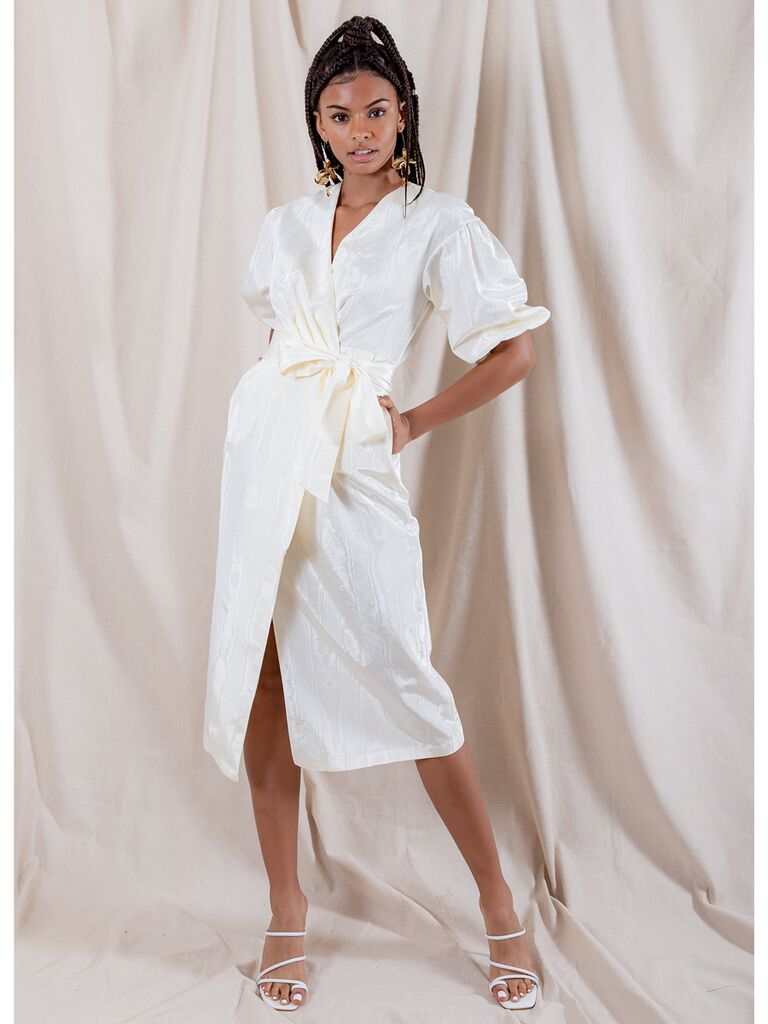 "Karmen" moire puff sleeve wrap dress with pockets.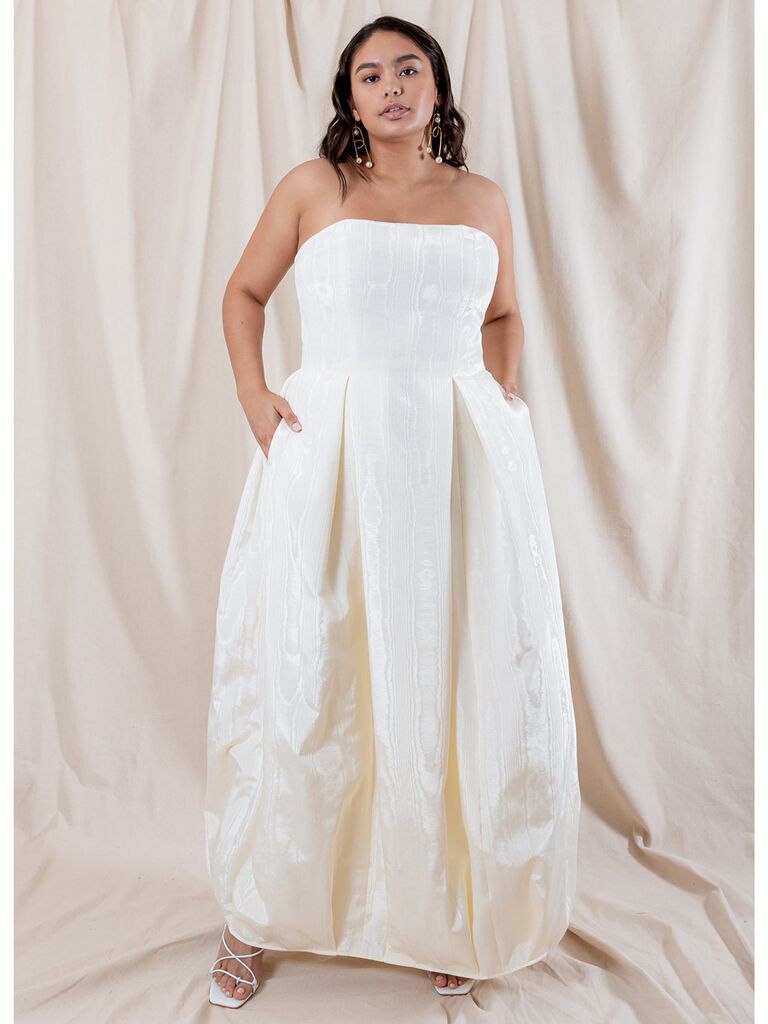 "Rosa" moire pleated strapless gown with pockets and corset.