Katie Couric Is Getting Married in Her Hamptons Backyard This Weekend!
by Ivy Jacobson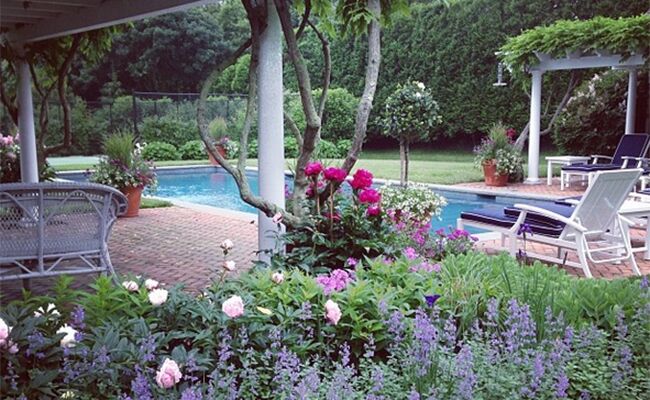 Katie Couric is marrying fiance John Molner on Saturday in what's going to be a very elegant and small ceremony. Katie posted a photo of the gorgeous flowers and blooms in her East Hampton home's backyard last week and captioned the photo, "The garden is ready for the big day one week from today! (Gulp!)"
Only family members will attend the backyard ceremony, reports Page Six. Katie will also wear a 2-carat pave diamond wedding band and a pair of 5.5-carat diamond earrings (a gift from John — he's our kind of guy!).
Katie celebrated her last days as a single lady with a NYC bachelorette party on Wednesday, complete with karaoke and a huge surprise. The journalist and 45 of her friends (!!!) started the night with dinner at Le Midi and was shocked when a gospel choir (arranged by her friends) came into the restaurant to sing to the bride-to-be.
The rest of the evening was musical too, since the group went to the Karaoke Cave after dinner and sang a special version of The Beatles's "I Saw Her Standing There" to Katie, according to Us Weekly. Katie also sang "Will You Love Me Tomorrow" and a few other Motown songs.
The sweet ending of the evening? M&Ms with Katie and John's faces stamped on them!
Want more? Right here!
> See pics of Jill Duggar's wedding manicure party and bridal bouquet!