Kenneth Pool 2015 Wedding Dresses Demonstrate Romantic Beaded Embroidery for Fall
by Rachel Torgerson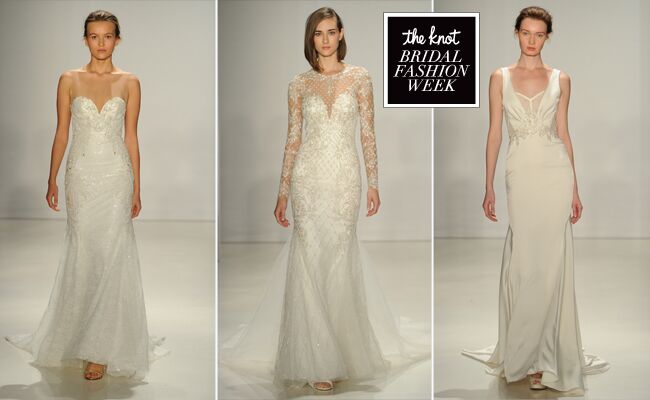 Kenneth Pool's most recent collection oozes glamour, sophistication and drama. Designs were sexy but tasteful, using flirtatious cuts and suggestive designs. "Each gown makes an individual statement with alluring silhouettes and exquisite hand beading. Pure white crystals, slinky silk charmeuse and layers of tulle curve around the body," says Amsale Aberra, the creative force behind Kenneth Pool. Elegant illusion necklines in crew neck and long-sleeve styles gave the impression of tattooed lace on the arms and shoulders, while different versions of the sweetheart neckline gave each dress a flattering edge. Gowns ranged from striking dropped-waist ball gown dresses to sleek silk 1920s-esque pieces. See every dress from the Kenneth Pool collection below.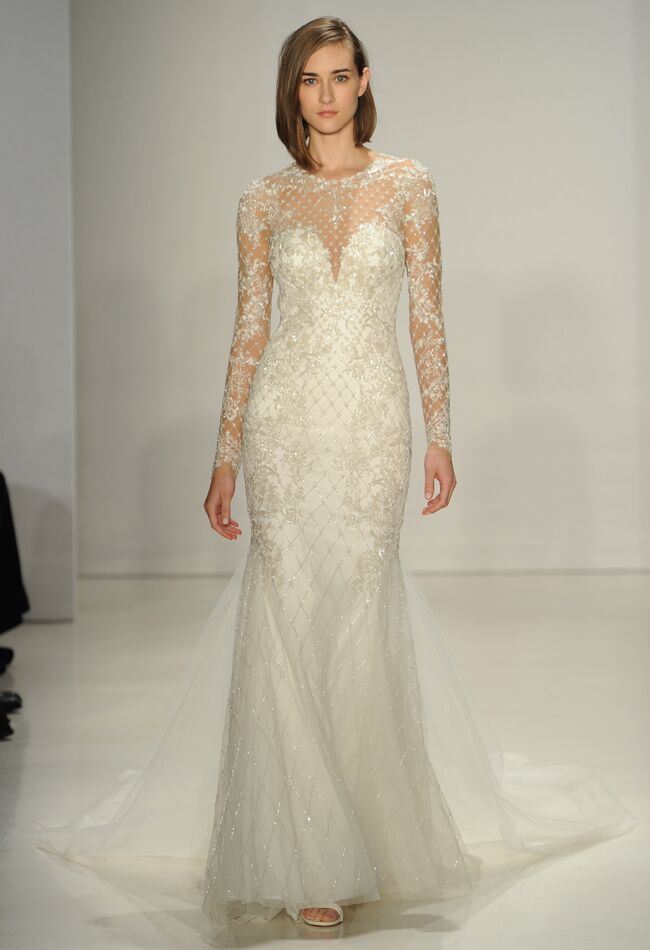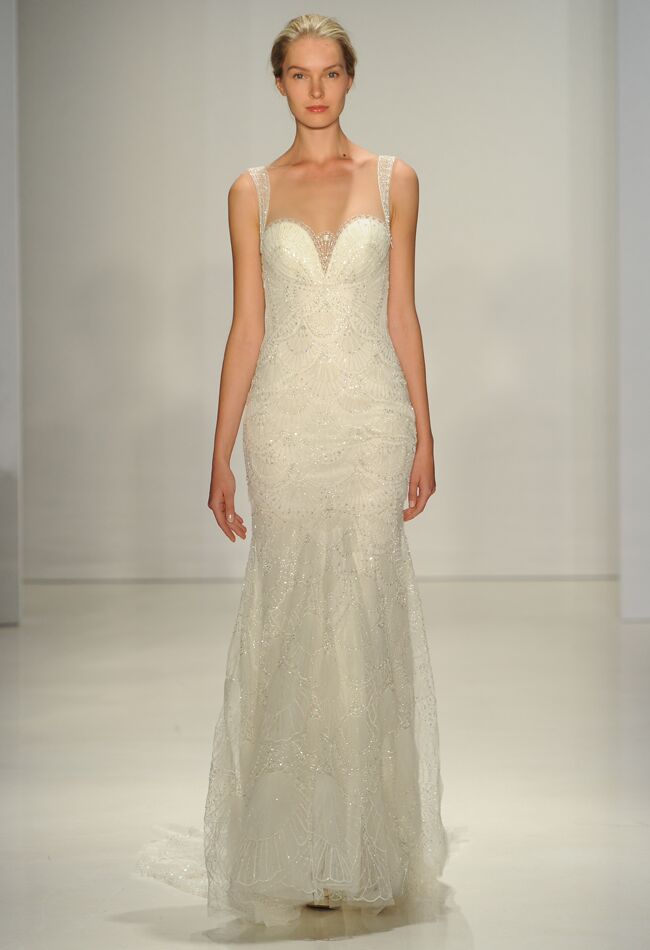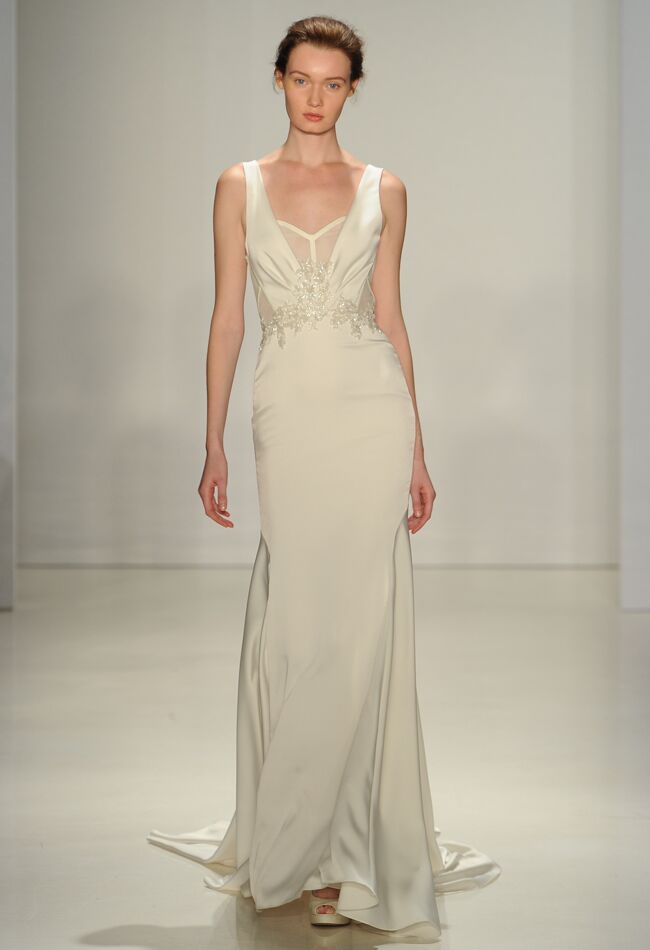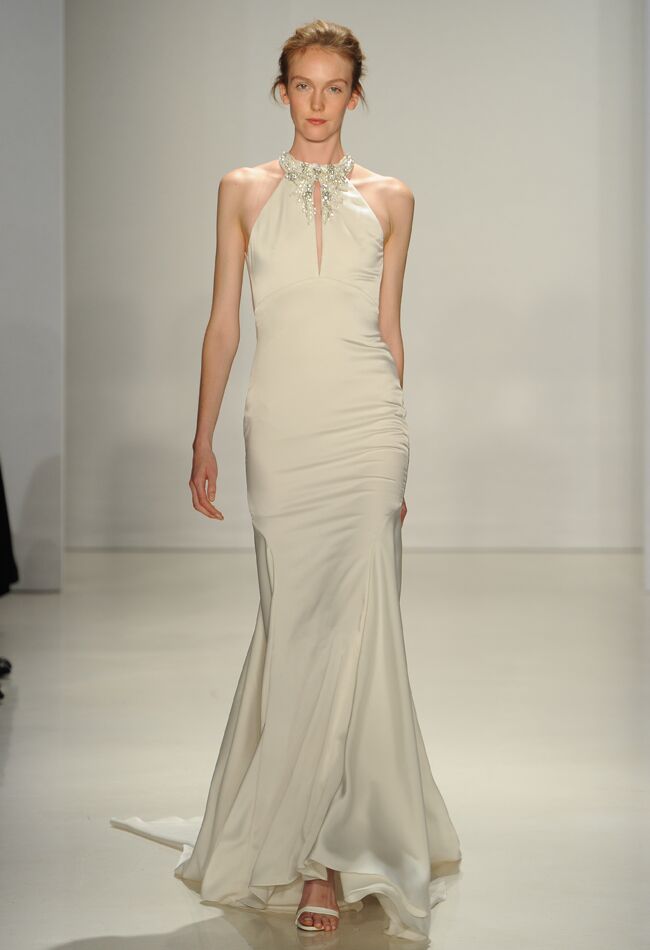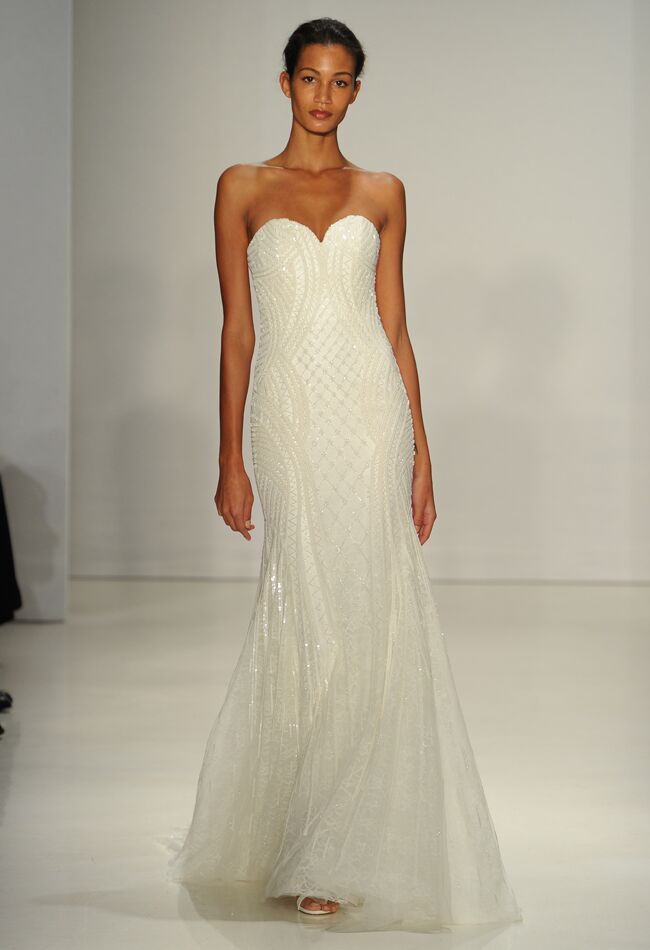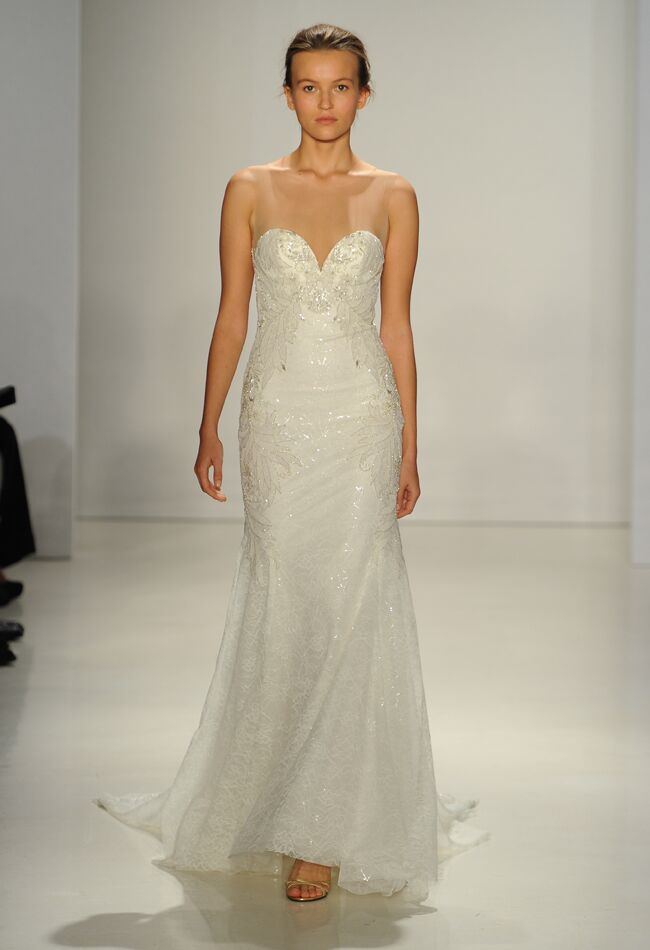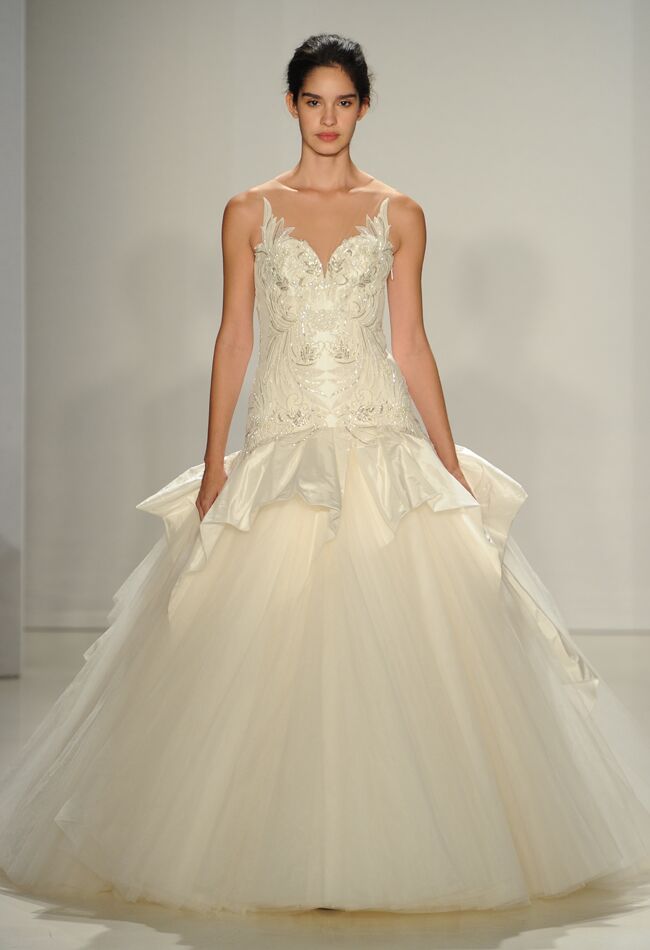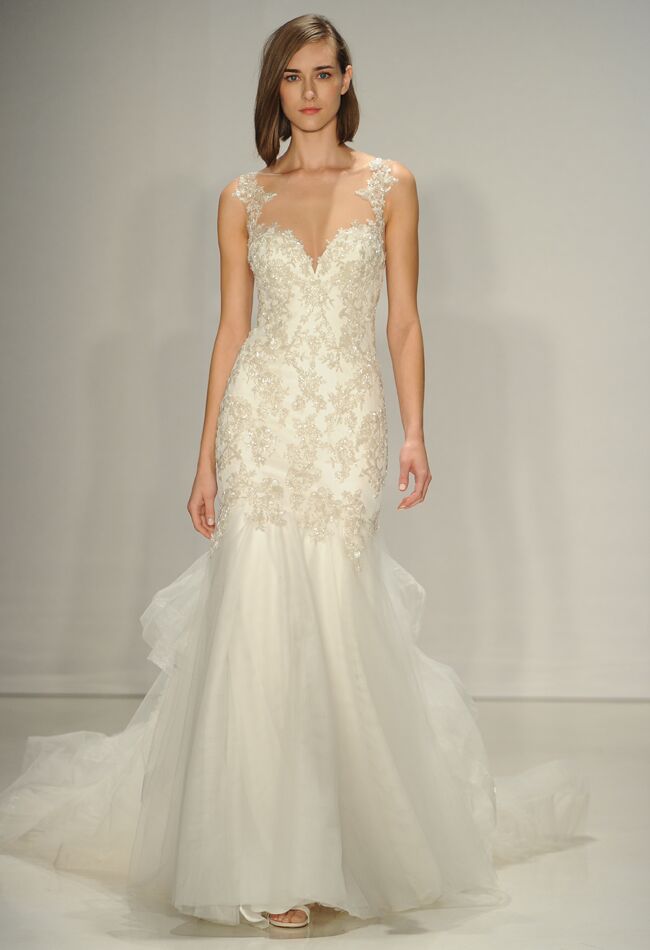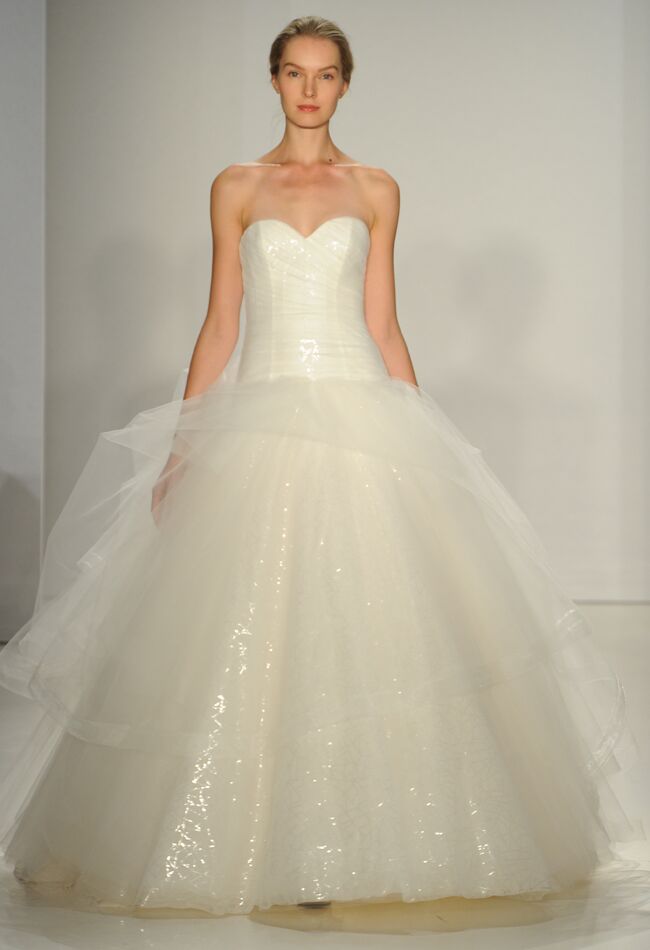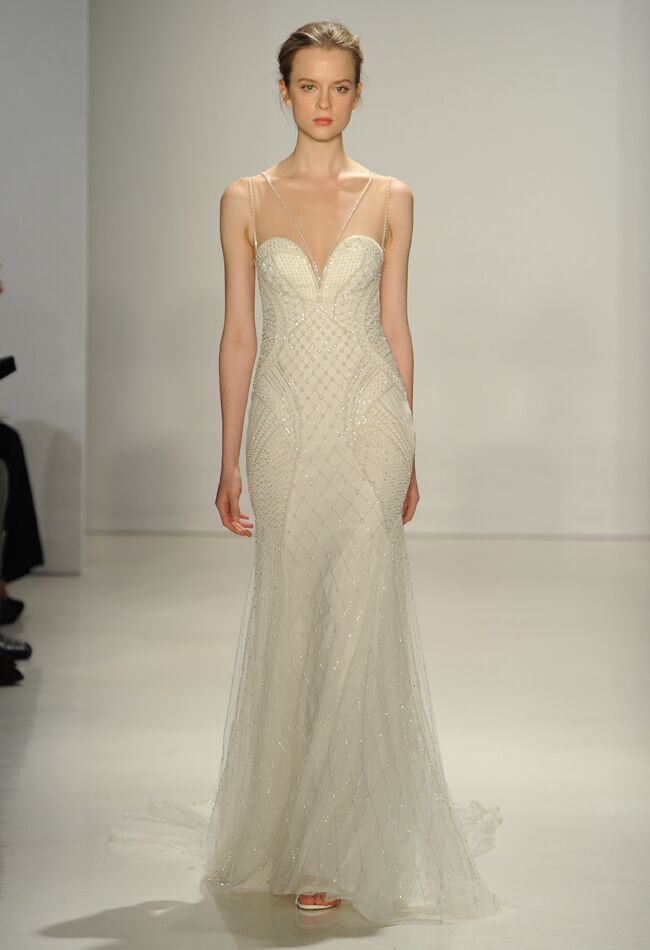 Maria Valentino/MCV Photo
Want more? Right here!
> See Kenneth Pool dresses you can shop right now!
> Download The Knot's #1 Wedding Dress app for iPhone or Android!