This Wedding In Kenya Will Seriously Take Your Breath Away
by Jamie Miles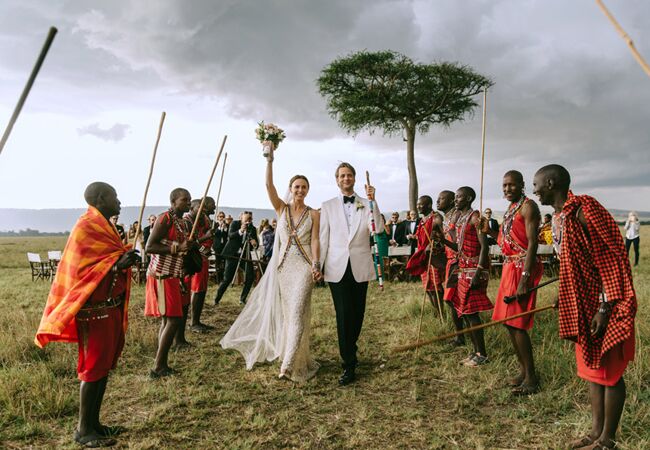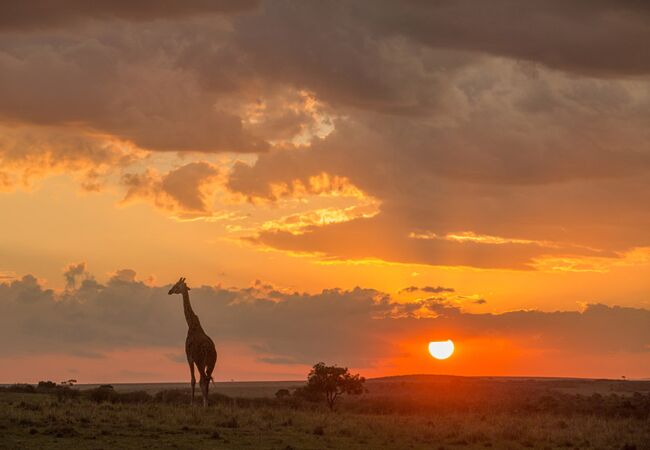 Our editors at The Knot see beautiful weddings everyday, but now and again there's a wedding and a story that absolutely takes our breath away, and this one does just that. Nina and Sebastian chose to have a destination wedding in Kenya where bride-to-be Nina had been working on a photography and book project on the last wild lions in the world. Nina explains:
"The last couple of years I have spent many months in the Masaai Mara following one pride of lions on my project about the world's last wild lions. During this time I have become very close friends and almost family with the Maasai who have welcomed me into their lives. Therefore and because we were planning to hold our ceremony on the land of the Maasai it was very important to us to incorporate some of the traditions of the Maasai culture into the ceremony; for example the arch built is a traditional symbol of the entrance to a boma – the typical house construction of the Maasai, and after the announcement a traditional Maasai song and dance followed according to tradition. Also, the bride of the Maasai normally wear a lot of jewelry where the necklace, called enkarewa, is especially important. When I first told my closest friend in the Maasai community about our wedding early in 2014 he came back to me with a necklace and bracelets as a special gift made for me by his family. The stick carried by Sebastian was also a gift from the local Maasai community. But even more generously my friend then offered to bring warriors from the Maasai community to the celebration. So in the end our two cultures and nature merged in the perfect moment and the best day of our lives."
Getting married in Africa and at Governors' Camp in Maasai Mara was special to the couple for many, many reasons. The couple had also gotten engaged in Namibia in the middle of the wilderness so they had the crazy idea of sharing the "most beloved place on earth with our most beloved ones," the couple says. Luckily for Nina and Sebastian, the weather and wildlife were especially kind to them. Guests were able to spot buffalos, giraffes, zebras, lions and more during the special wedding weekend. The wildlife even made cameos as silhouettes in the ceremony photos and were spotted as guests drove off to the tented reception in safari cars. It also rained right after the ceremony, a sign of good luck, which explains the dramatic sky and swirling clouds. "Nature and love united in something completely breathtaking and almost surreal," the couple says.
All these details and more (including the bride's gorgeous, vintage Elie Saab wedding dress) were perfectly captured by photographer Jonas Peterson below and here.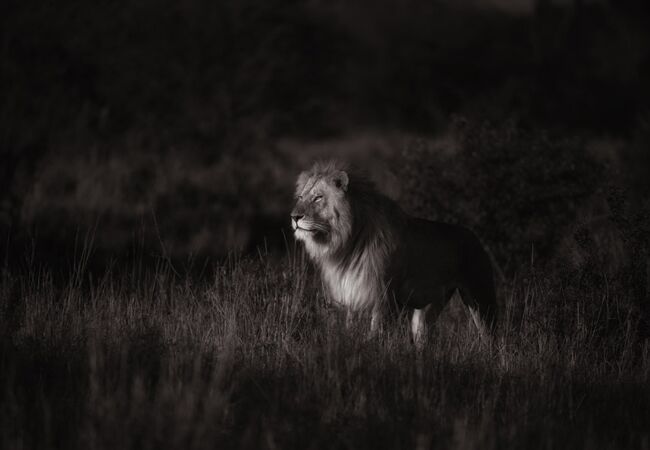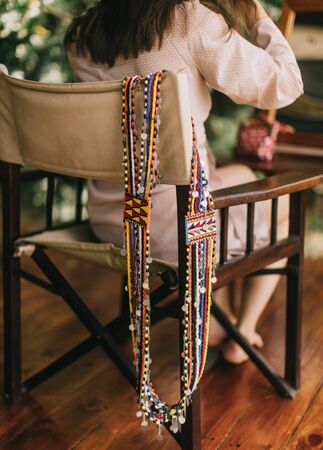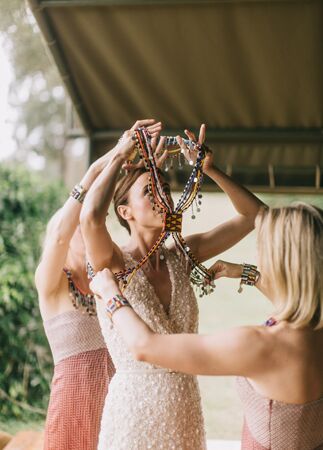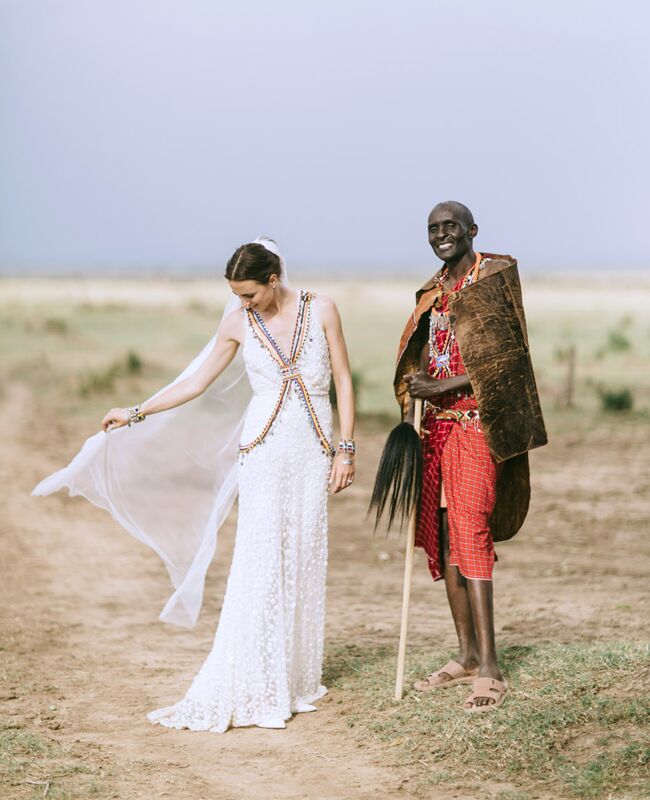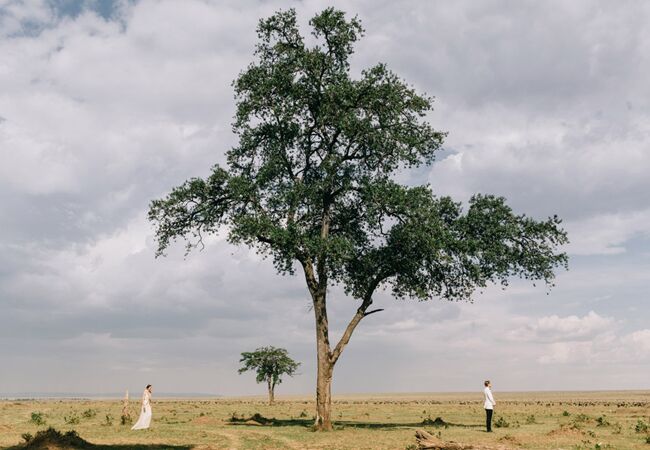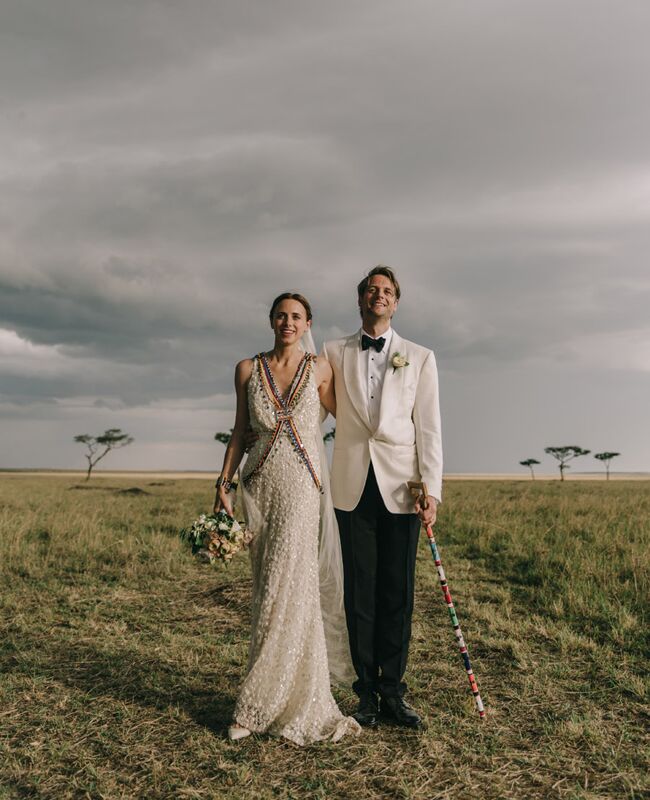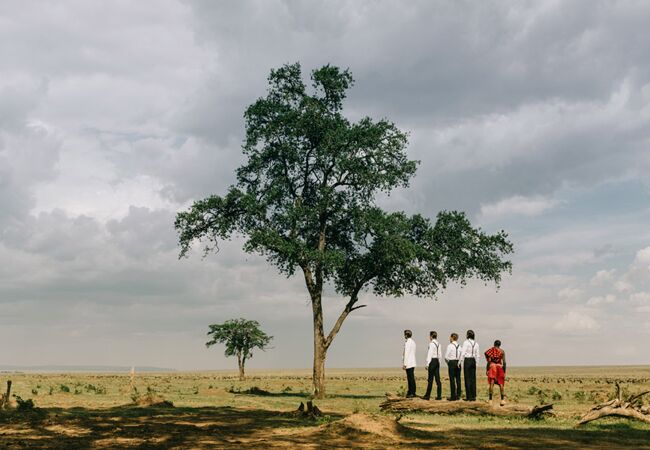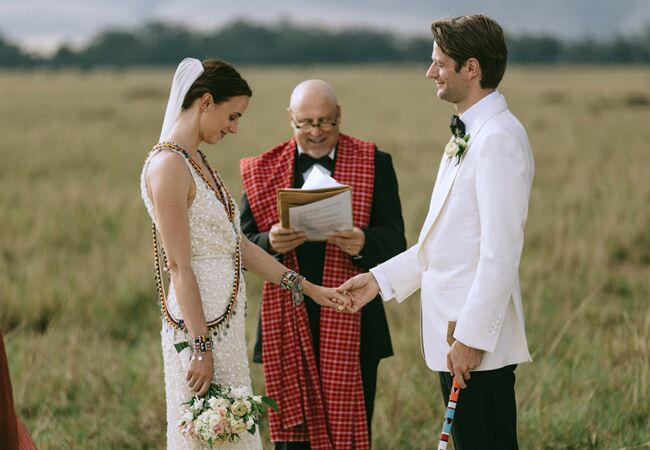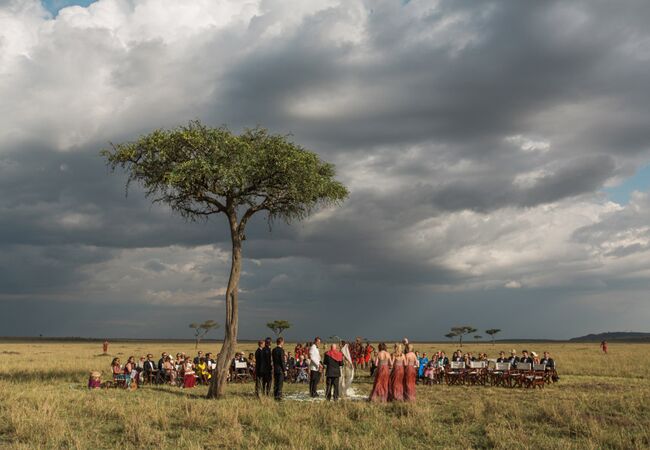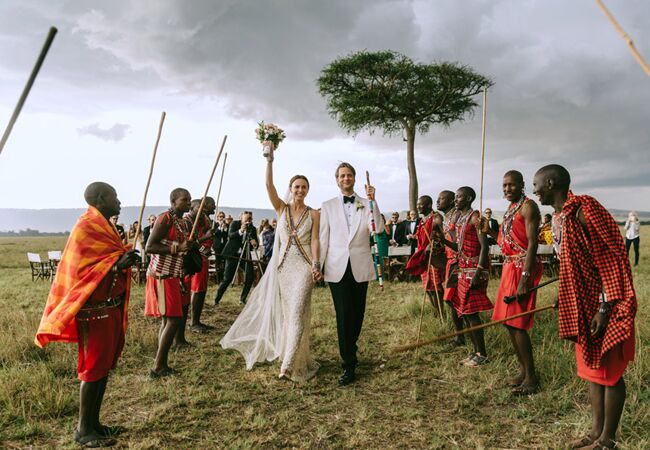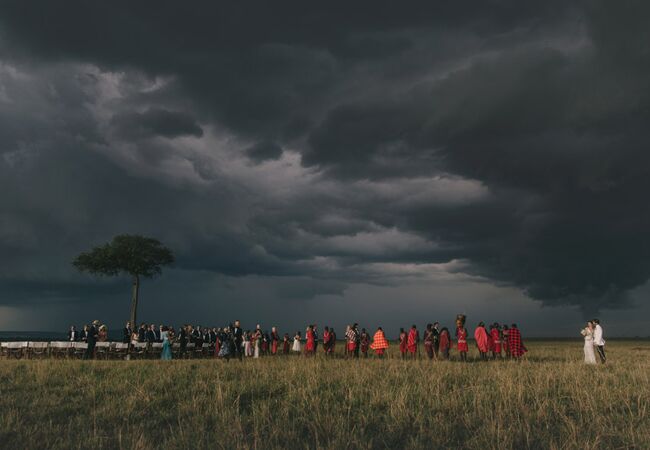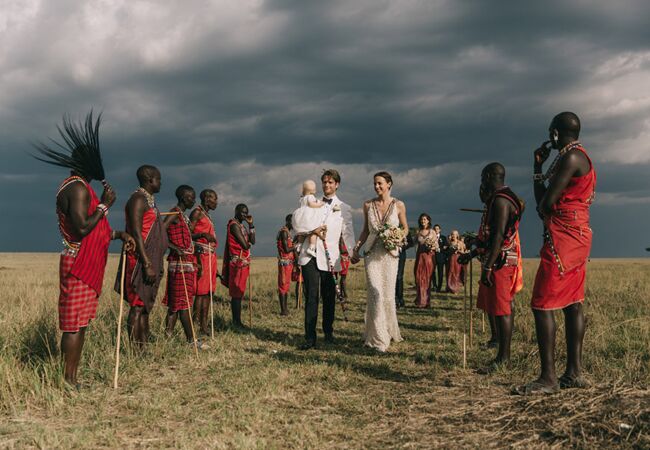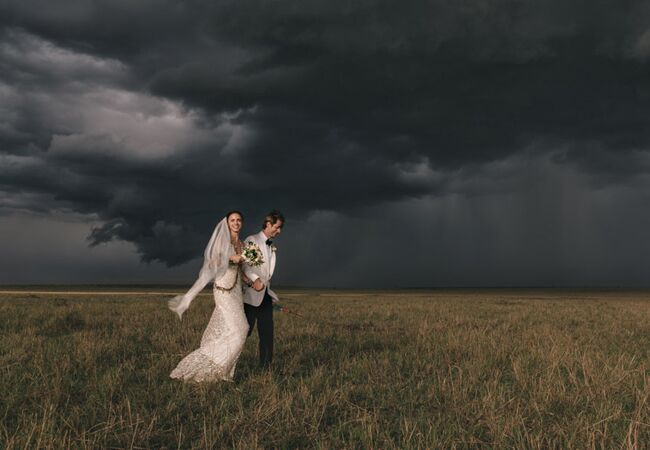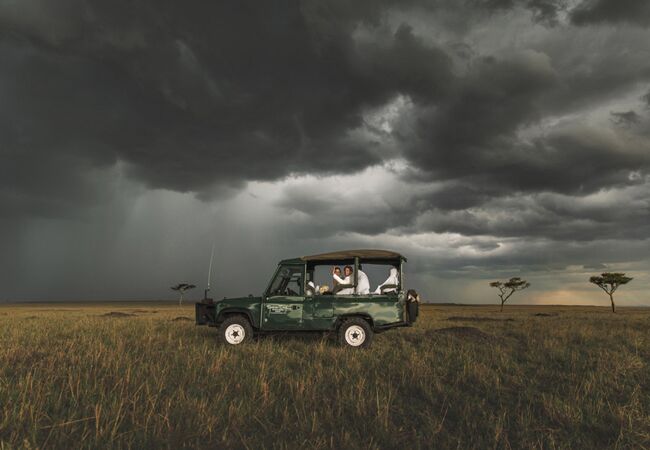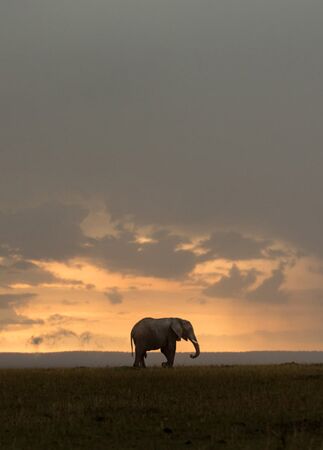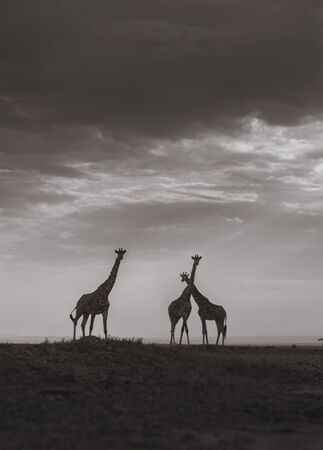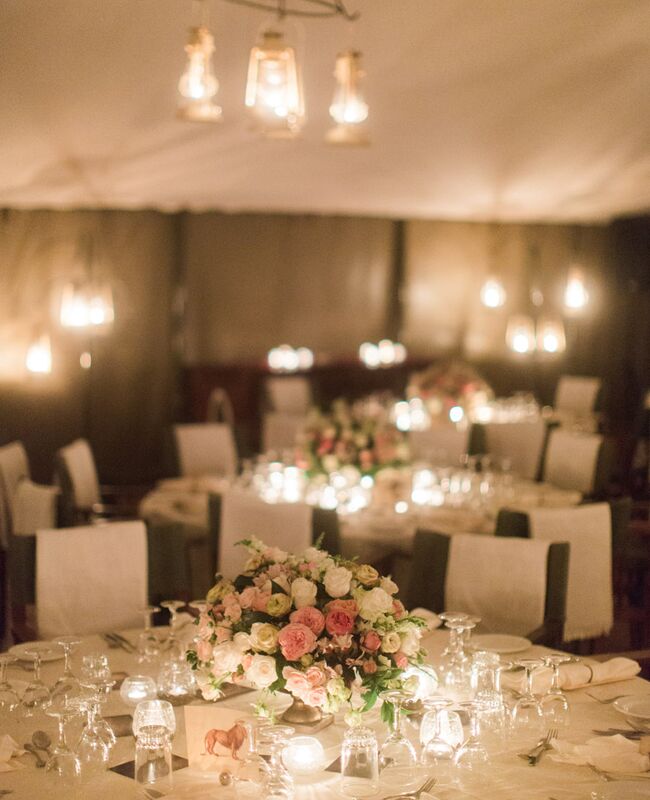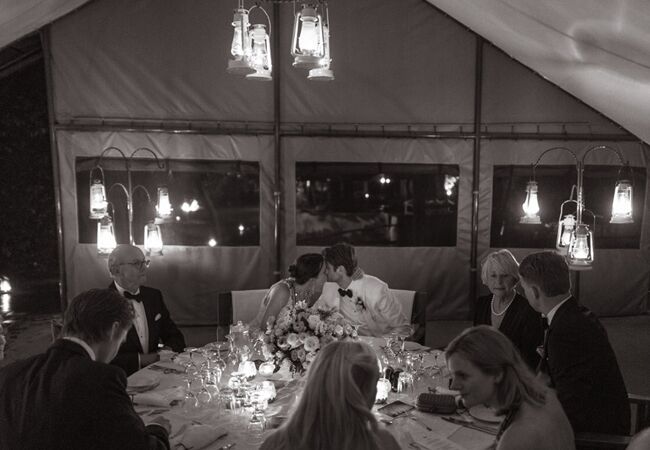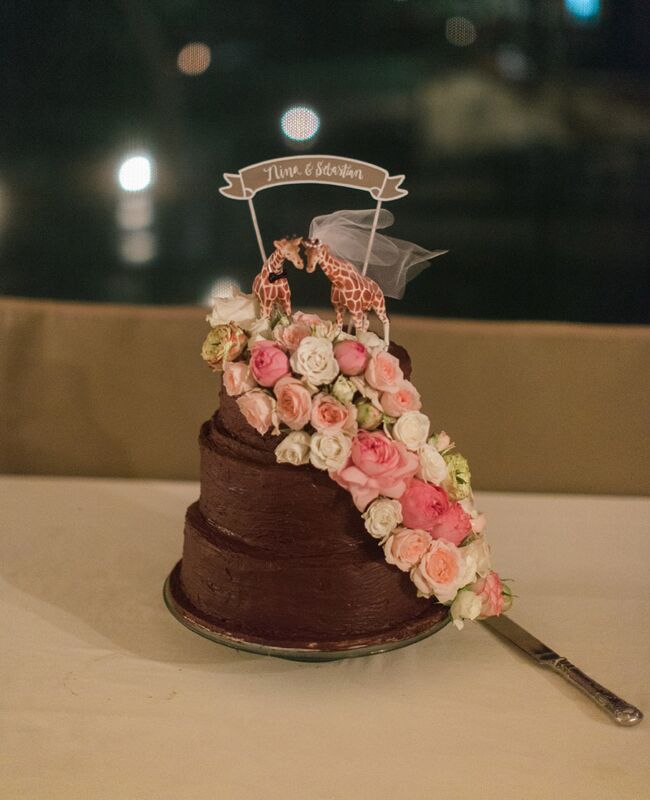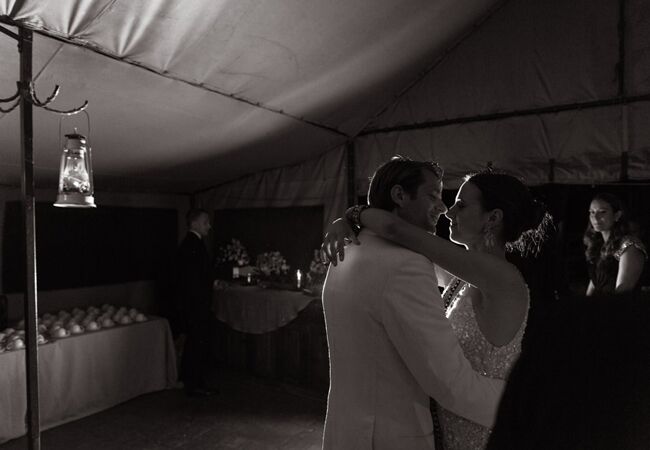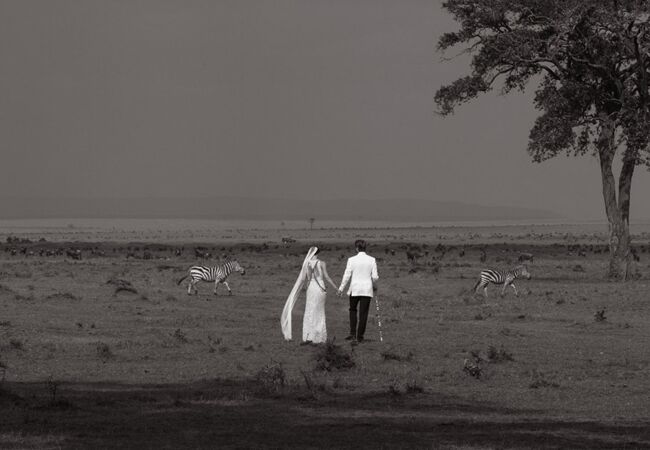 Want More? Of Course You Do!
> Our Favorite Destination Wedding Details
> Amazing Lounge Ideas to Kick Up Your Cocktail Hour
> Planning to Honeymoon in Brazil? Here's Your Packing List!