Already Have All the Kitchen Basics? Here's What to Register For
Believe us, you'll want to make room for these items.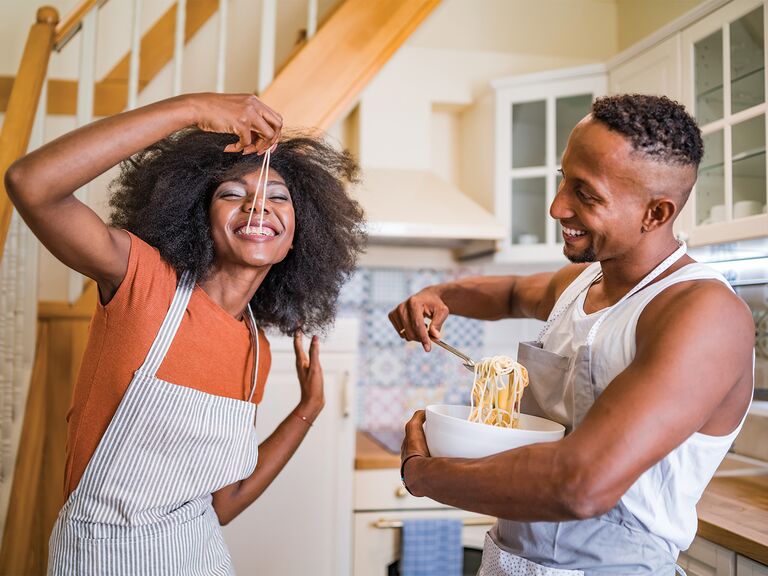 Getty Images

Think about what's in your kitchen. Are your drawers and cabinets already packed to the brim? Maybe you splurged on quality items when you first moved in together. Or your partner is bringing their fancy knives and good china to the table, while you've got the food processor and stand mixer covered. Either way, chances are you guys have plenty of nice stuff! So what's left to register for? Plenty, actually. That's where this list comes in: It's full of great kitchen finds you'll actually use and want to make room for. Check out our picks that go beyond the basics and add them to your registry.
If you're big fans of pasta and pizza nights…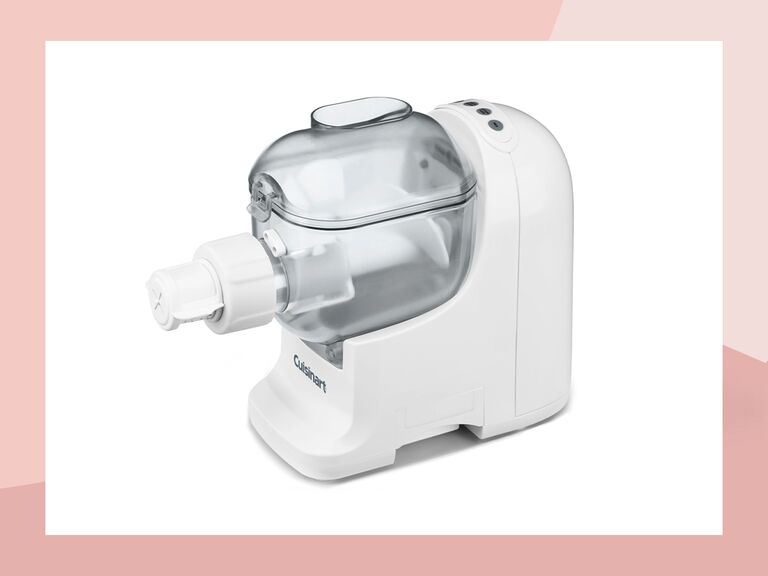 Register for: Cuisinart Pastafecto pasta/bread dough maker, $200
Make these feasts even more of an event with a machine that can crank out six types of fresh pasta and pizzeria-quality dough. (It also kneads bread dough to perfection if you're dreaming of homemade loaves.) To make these nights even more special—and achieve full nonna status—make your own sauce from scratch too.
If you wish you could use your grill all year round…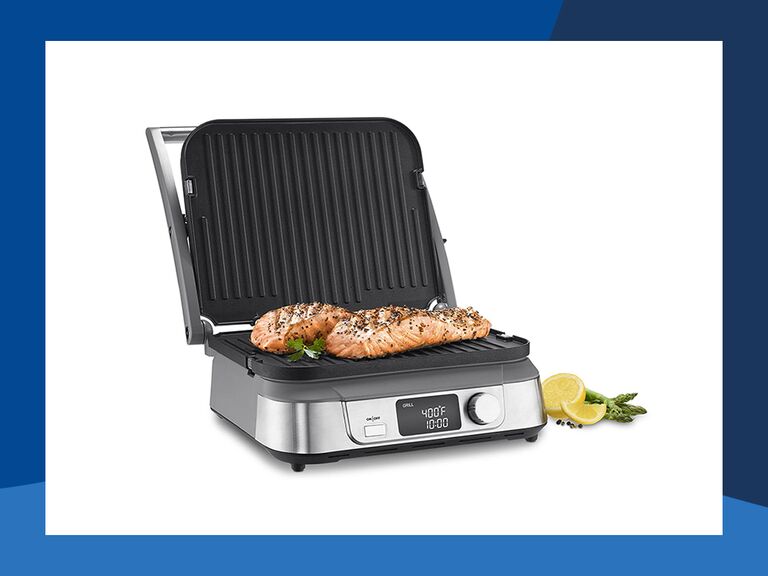 Register for: Cuisinart Griddler Five, $100
When you can't hang out and grill on the patio (because it's winter) or you don't even have a patio, this versatile countertop appliance will be your go-to. With dual reversible plates, it can be used as a grill, a griddle, a combo of the two, or a panini press—and yes, it'll even leave those coveted sear marks on steaks and burgers.
If you enjoy unwinding together with a good glass of vino...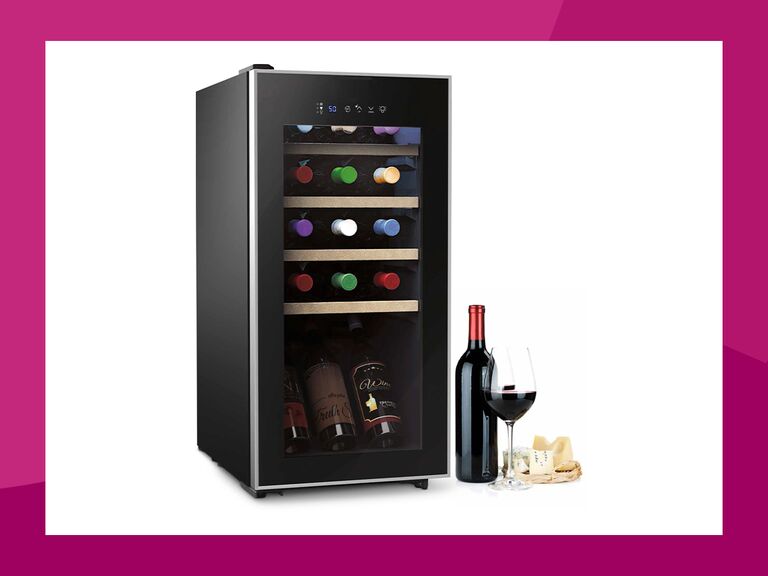 Register for: Cuisinart Private Reserve wine cellar, $500
Now's the time to finally get something to properly store both your everyday wines and the ones you've been saving for a special occasion. This fridge keeps up to 15 bottles at the ideal drinking temperature, so you'll never again get stuck waiting for your fave white to chill (the horror!). 
If you want to take your morning coffee routine to the next level…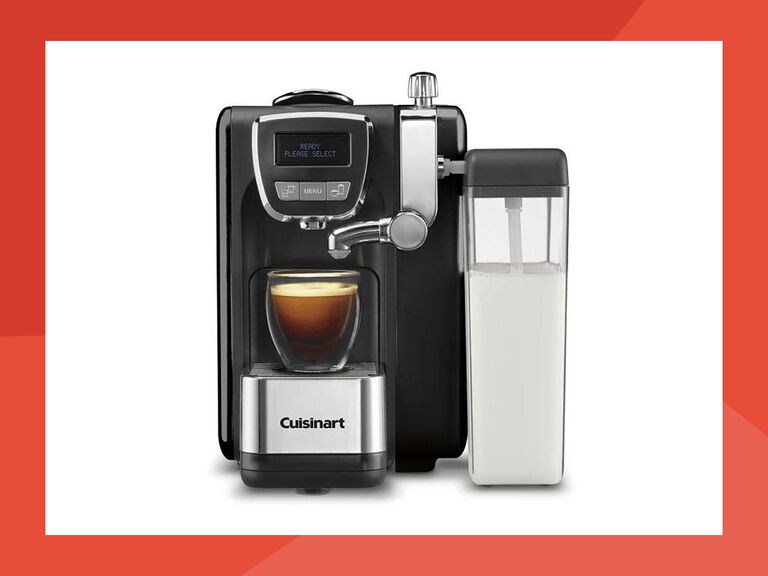 Register for: Cuisinart Espresso Defined espresso, cappuccino and latte machine, $300
A countertop espresso maker is not only the epitome of adulting, it's also key for a well-caffeinated morning. This one uses ground beans or Nespresso® OriginalLine capsules to make all of your favorite espresso drinks, and even has customizable flavor strength, temperature and froth settings. Take turns playing home barista and you'll save so much cash on overpriced lattes.
If you're short on counter space...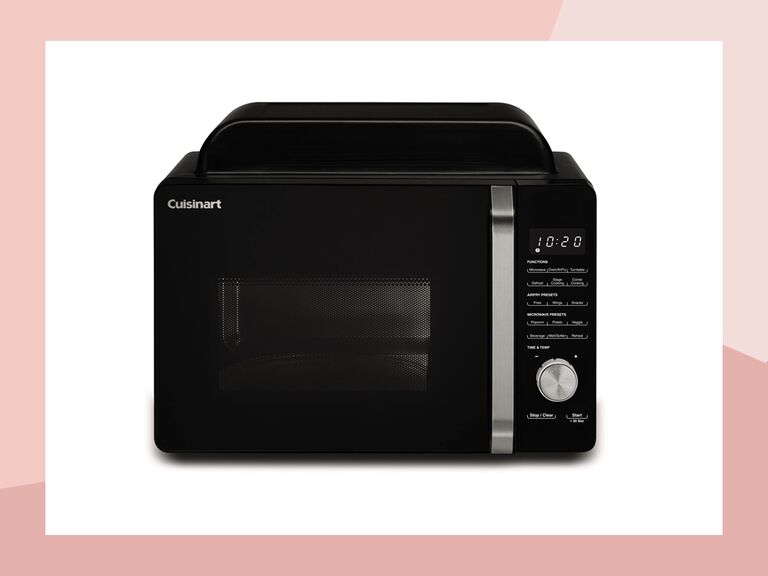 Register for: Cuisinart microwave air fryer oven, $250
It's tough to justify kitchen real estate for appliances that can only do one thing. That's why this one is a total game-changer—it can microwave, air fry and bake, with a smaller footprint than many single-use appliances. It has presets to make healthier versions of your favorite fried foods, room to roast a four-pound chicken, and 11 power settings to reheat leftovers. Pro tip: Definitely make this air fryer blooming onion as soon as it arrives on your doorstep.
If your perfect date night involves one pint and two spoons...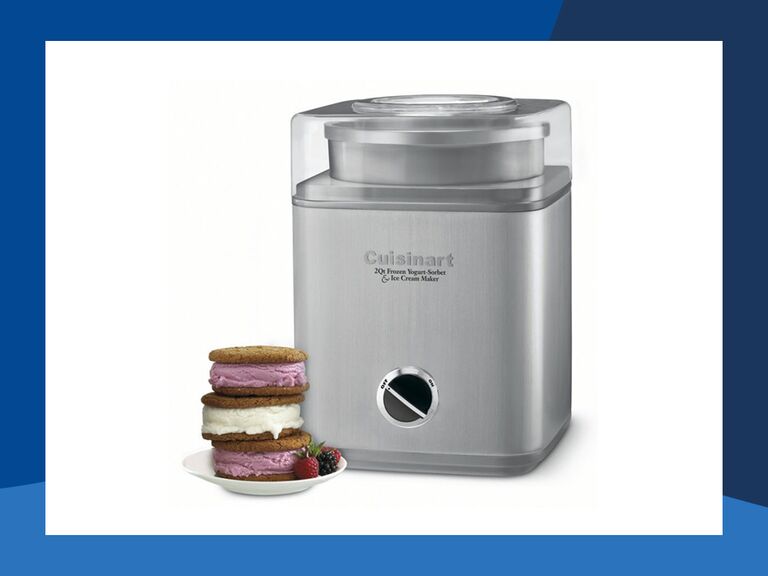 Register for: Cuisinart Pure Indulgence frozen yogurt-sorbet & ice cream maker, $100

You can stop shelling out the big bucks for those expensive pints of ice cream. This machine can whip up your favorite frozen desserts and drinks in under 30 minutes. While you wait for friends and family to come through with this gift, we suggest you familiarize yourself with this easy mocha toffee ice cream recipe.
If your pots and pans have seen better days...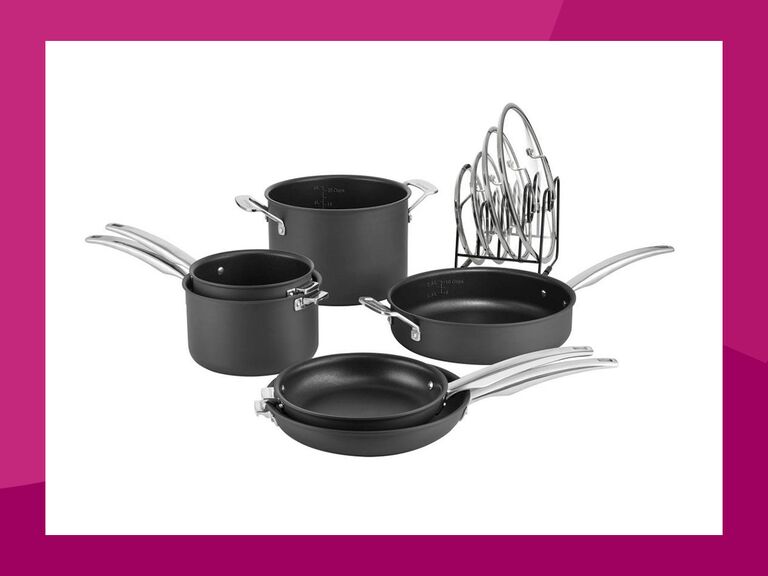 Register for: Cuisinart SmartNest hard anodized nonstick 11-piece set, $199
Well-worn cookware is something people tend to just make do with, but your registry is the perfect opportunity to upgrade. This set has six high-quality (and nonstick!) pots and pans that nest together for easy storage and a lid organizer rack—ideal for those aforementioned overstuffed cabinets. Plus, interior measurement markings in cups and liters on the pots make it easy to follow recipes to a T. 
If you're the kind of couple that loves to host…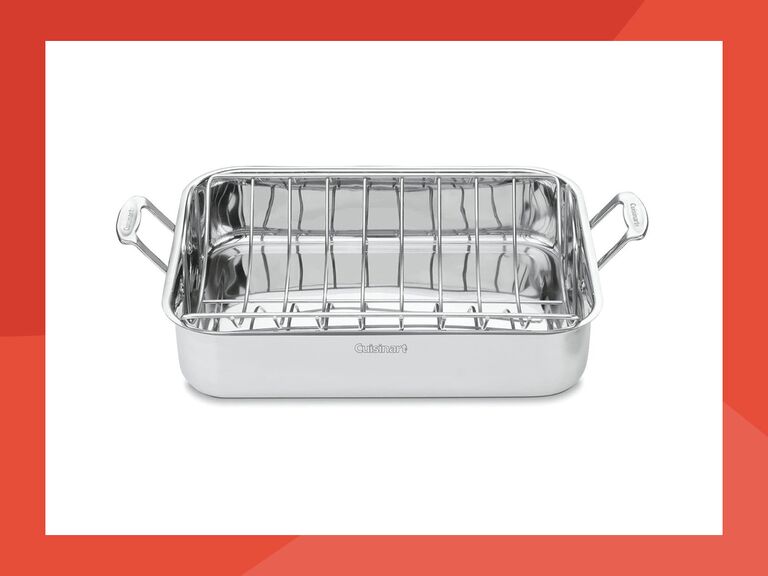 Register for: Cuisinart Chef's Classic stainless 16-inch roaster pan with rack, $60
A roasting pan will come in handy—even if you don't plan on taking over Thanksgiving-hosting duties anytime soon. Get a large-capacity pan and you can use it for casseroles, brownies, meatballs, chicken thighs and so much more. Bonus: This one comes with a rack you can slide into place if you do end up needing to roast a turkey (someday!).
Get more real-life tips and smart registry ideas that'll help you stock your ideal newlywed kitchen.