Knockout Engagement Rings from Ocappi
by Jennie Ma
What's better than getting surprised with one of these gorgeous engagement rings (with matching band) below? How about getting them all and another three thrown in on top of that. If your guy is looking to propose he can actually order up to six styles from Ocappi when he does the deed. They send the styles in sterling silver and cubic zirconia so after he is done confessing his eternal love, you get to pick your dream ring (and then they'll send you the real deal). We're sure you'll say yes six times to that!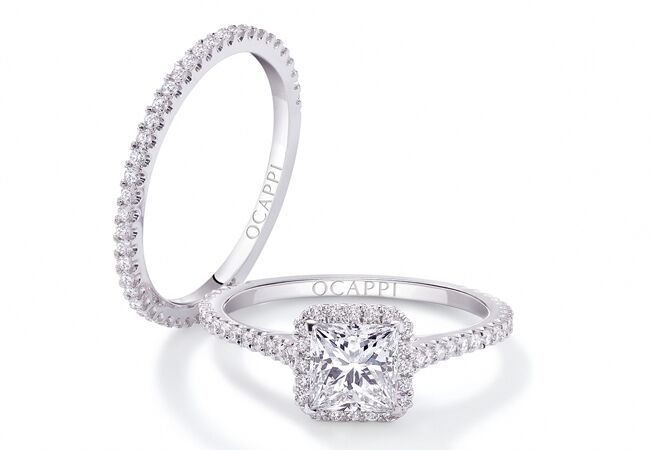 Posh Princess
A princess cut diamond looks even more regal with a halo setting and delicate pave band.
Ring by Ocappi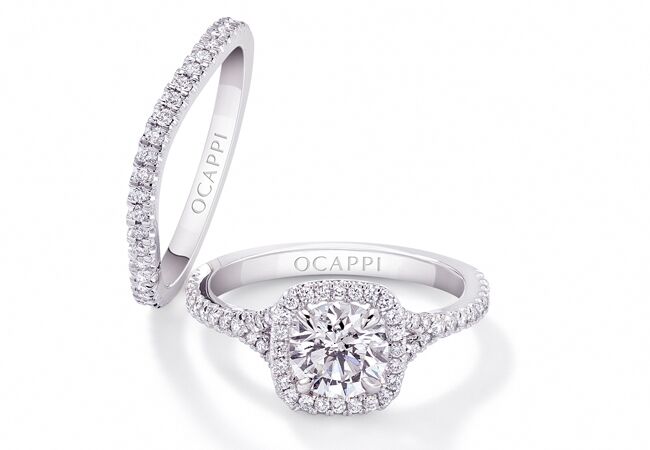 Geometry Class
Can't decide if you want a round stone or a cushion-cut diamond? This circle center ring surrounded by a cushion-shaped halo solves your problems.
Ring by Ocappi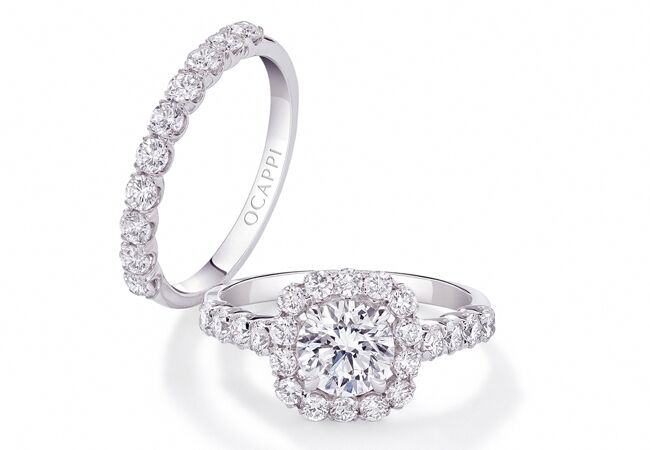 Brilliant Petals
Even though this ring is pure glam, it also gives off a romantic vibe. The pave halo diamonds encircling this sparkly stone are so huge they looks like dazzling petals.
Ring by Ocappi