Laser Cut Wedding Invitations Are Having a Major Moment
by Rachel Torgerson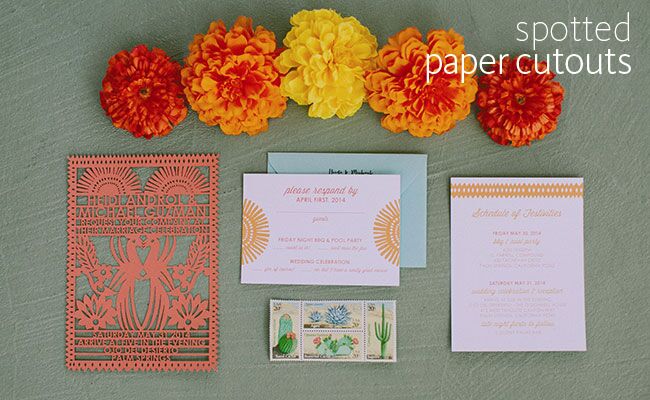 Laura Goldenberger Photography
Paper cutting has a long, global history in celebrations of every kind. In Mexico, papel picado (meaning "perforated paper") is an intricate design chiseled into tissue paper that's used to celebrate weddings, quinceañeras and the Day of the Dead. In China, thicker papers are cut with scissors and knives in detailed, symmetrical designs called Jianzhi. Nowadays, we can use laser cutting to create those same complicated designs in stationery, large wedding signs and even in cupcake cups that mimic delicate lace or create a vivid scene. Take a look below for some of our favorite paper cut outs from our real weddings gallery!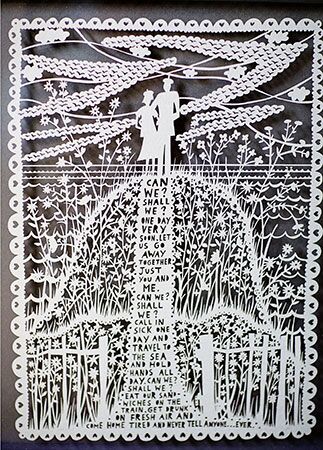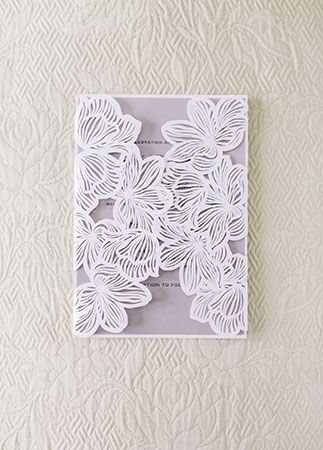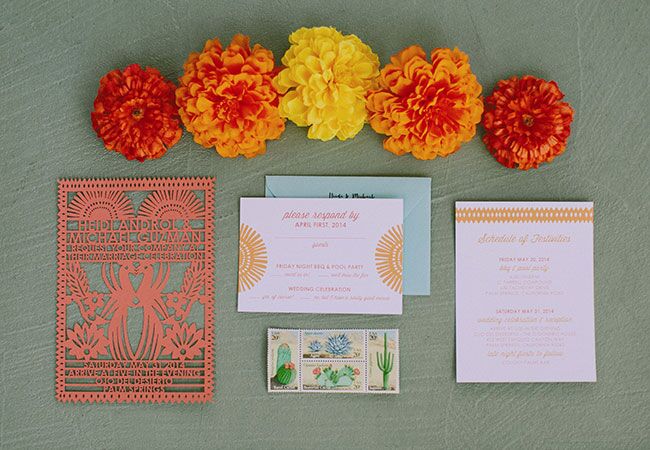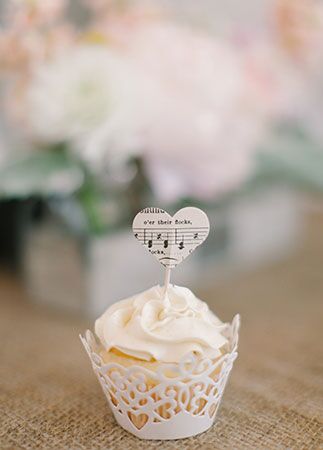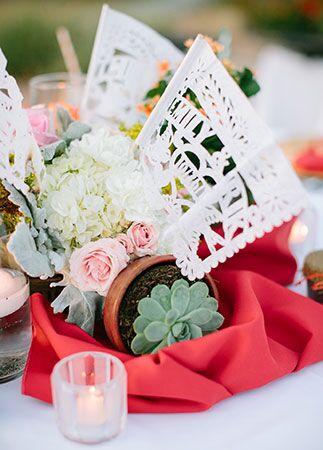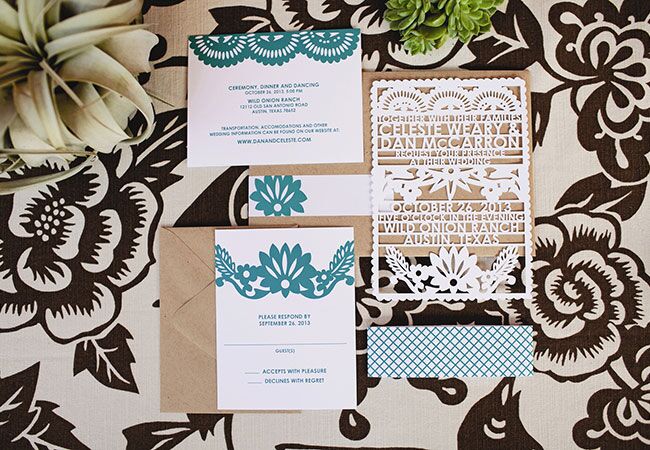 1. Paper Cutout Wedding Sign
Photo: Anna Sawin Photography, From the album: An Eolia Mansion at Harkness Memorial State Park Wedding in Waterford, Connecticut
2. Lace Paper Cutout Invitation Cover
Photo: Corbin Gurkin Photography, From the album: A Kiawah Island Club Wedding in Kiawah Island, South Carolina
3. Colorful Papel Picado Invitations
Photo: Laura Goldenberger Photography, From the album: A Bright Spanish-Inspired Wedding at the O'Donnell House in Palm Springs, California
4. Laser-Cut Cupcake Cups
Photo: Ruth Eileen Photography, From the album: A Belle Mer Wedding in Newport, Rhode Island
5. Papel Picado Centerpiece Flags
Photo: Vienna Glenn Photography, From the album: A Fiesta-Inspired Wedding in Scottsdale, Arizona
6. Laser-Cut Wedding Invitations
Photo: SMS Photography, From the album: A Wild Onion Ranch Wedding in Austin, Texas
Want more? Right here!
> Browse thousands of invitation ideas right here!
> 10 Ways to Add Glam to Your Reception Using Mirrors