Let's Take a Break From Mourning Zayn Malik's One Direction Exit and Look at Perrie Edwards's Engagement Ring
I'm sad. You're sad. We're all sad about Zayn Malik leaving One Direction. But you know what makes us feel better in these tough situations? Looking at diamonds.
by Ivy Jacobson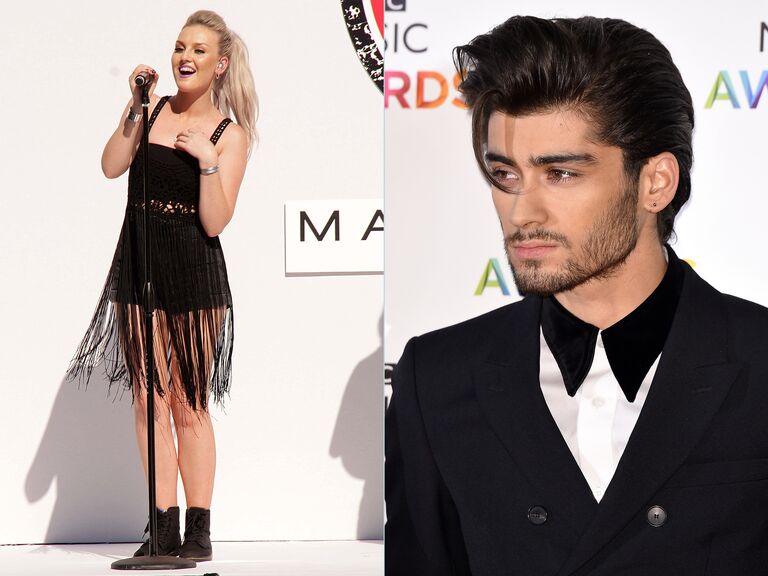 If you're not on the "Perrie Edwards is the Yoko of One Direction" team, we have something to temporarily ease your pain. Following Zayn Malik's recent departure from One Direction, the only good news we can muster up is that if Zayn has all this newfound free time on his hands, maybe he and Perrie can get married sooner? Not that she isn't busy with Little Mix right now, but hey, we like it when a groom is involved with wedding planning!
So speaking of wedding plans, Zayn popped the question all the way back in August 2013, so unless you're a huge Directioner (which you very well might be), we're thinking you may need a refresher on what the future Mrs. Malik's sparkler looks like. Zayn did very well: Two round diamonds flank one large center diamond and it looks like they're set on a platinum band.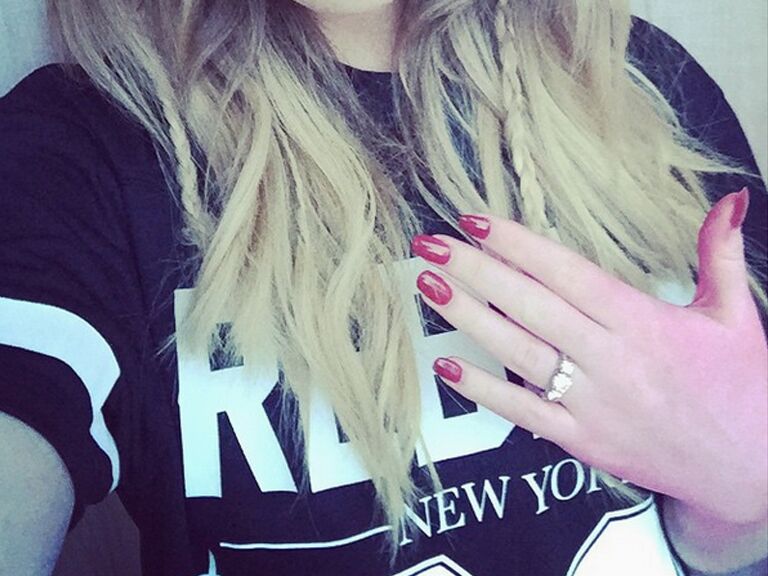 What do you think of Perrie's pretty engagement ring, Knotties? Do you think they'll be headed down the aisle soon?