'Little People, Big World' Star Zach Roloff Is Engaged (See the Proposal Pics!)
by Ivy Jacobson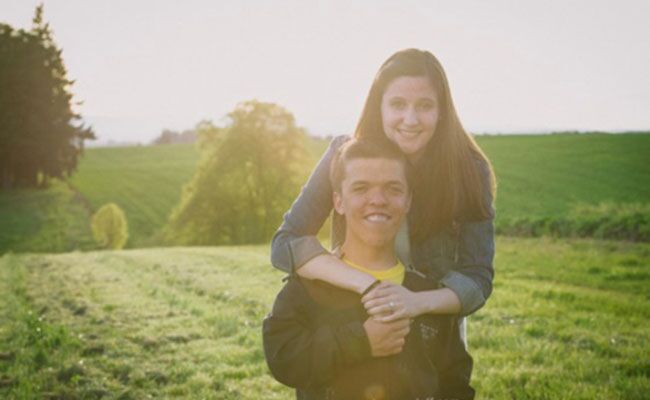 Make that two upcoming weddings for the Roloff family! Little People, Big World star Jeremy Roloff got engaged on March 15, and now his twin brother, Zach Roloff, is also headed down the aisle. Zach proposed to his girlfriend, Tori Patton, on Wednesday by getting down on one knee in a beautiful garden.
Tori posted two photos of their engagement on Instagram (check out her gorgeous engagement ring below!) and wrote a sweet caption dedicated to Zach:
"You are the one with whom I choose to spend my life with. Three years ago today this man walked into my life and changed it for good. Last night he got down on one knee and asked me the most important question of a relationship. And of course I said yes. I cannot wait to spend my life with my best friend. #storyofzachandtori #imgettingmarried."
See more pictures of their engagement here:
Want more? Right here!
> See Little People, Big World star Jeremy Roloff's sweet proposal pictures!
> A Henry Ford Museum wedding in Dearborn, Michigan