Mad Men Wedding Ideas (Get The Look!)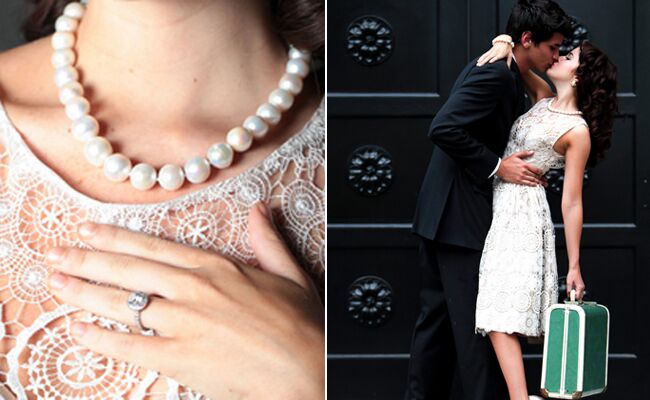 Have you heard? Alexis Bledel is engaged to her Mad Men co-star Vincent Kartheiser. And in light of their engagement, and the season six premiere this Sunday (can't wait!), we dreamed up a very 1960s Mod-inspired wedding with all the sleek suave details representative of the period drama, including bateau necklines, impeccable tailoring and a vintage getaway car. Get the look!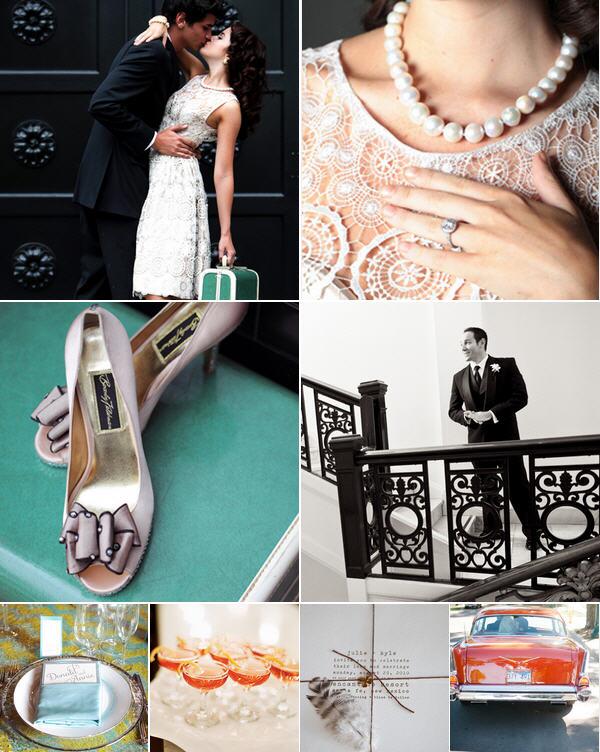 Clockwise from top left: Randi Marie Photography (couple, jewelry) Jules Bianchi Photography (formalwear shot); Jeff Sampson Photography (getaway car); Unstitched Blog (typewriter font); Kiss the Groom (cocktails); Randi Marie Photography (table decor); Randi Marie Photography (shoes)
More on our blog!
> Love Downton Abbey? Get English Garden style wedding ideas
> 7 heirloom inspired engagement rings
> Our favorite tea-length wedding dresses