A Mailbox Escort Card Display By Barb Salzman
by Simone Hill
We love the shabby chic style of mixing home decor elements with wedding details. So for a bride that wanted each escort card to double as a personal note to each guest (how personal and sweet is that?), Barb Salzman, founder of Hatch Creative Studio, concocted the idea of presenting each letter inside a mailbox. She perched moss and dahlias on the open lids of each mailbox and turned the collection into a stunning focal point. How to pull of the look? Source your rentals and decor items. Visit thrift shops and garage sales for interesting pieces of furniture — then turn it over to your florist to deck out!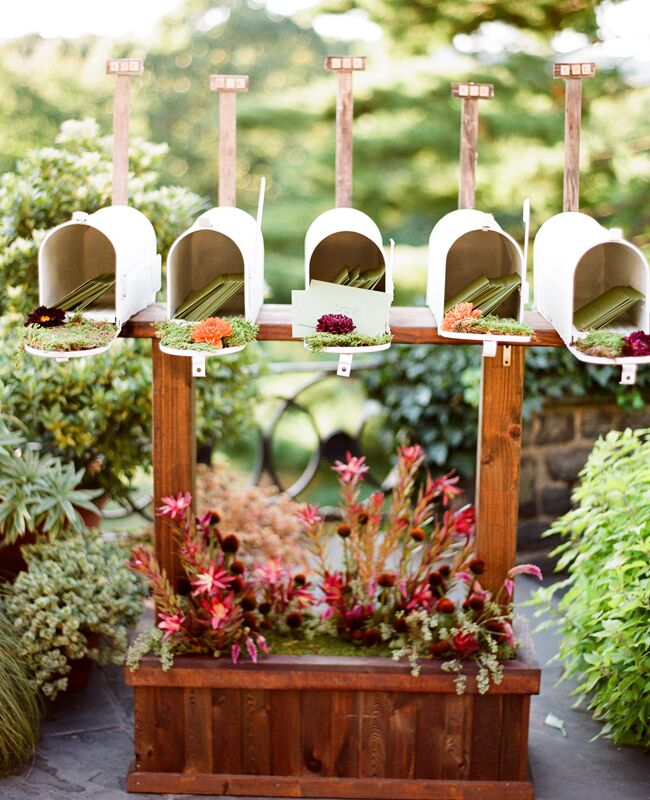 photo by
Photo: Robert Sukrachand Photography

> Follow Barb @hatchcreativeny
> See more photos from Nadia and Eli's wedding!