Make Premarital Counseling Mandatory — What Do You Think?
by Simone Hill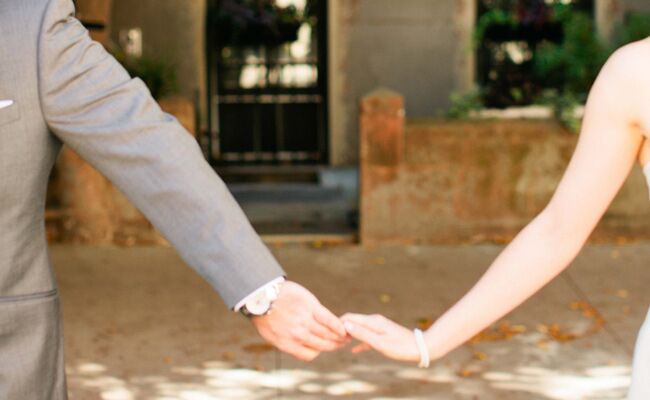 photo by
Lindsay Madden Photography
A group called Kids Against Divorce has lobbied for a bill called the Colorado Marriage Education Act to be added to the ballot. The bill would require couples to complete 10 hours of prewedding counseling in order to apply for a marriage license and would include tax breaks for couples who continue to attend counseling after they're married, reports The Denver Post. If you're marrying for the second or third time, the requirement would go up to 20 or 30 hours.
The proposal is obviously controversial. On the one hand, those against the bill wonder whether the state should be involved in a couple's decision to get married. There's also typically a fee associated with nonreligious prewedding courses, which may be an obstacle for some couples. But on the other hand, counseling often helps couples (even those not facing relationship problems) and can equip them with skills to work through issues once they're married and bring up important conversations ahead of time. While some religious organizations require couples to go through counseling in order to be married in their house of worship, there are options outside of religious counseling, like a licensed therapist. Read some thoughts from other real brides, then take our poll on premarital counseling below!
"We did it and I am so happy we did. It's not like we really learned anything new about each other (we've been together for almost nine years), but it made us talk about things that we maybe wouldn't have brought up before and really communicate about things we did and didn't want." – BMoreBride6
"We had our first session last night and it was great! Our counselor was awesome and my fiance went from super-stressed about it to totally relaxed and didn't want to stop talking." – debmonn
"No, we haven't and won't. I think that we have a good enough line of communication that we can just discuss what we need to. I do think it can be valuable though to open up those subjects to couples who may have a hard time doing it themselves." – swhite2012
Want more? Of course you do!
> Is prewedding counseling for you?
> 5 conversations to have before marriage