7 Ways to Make Registering Together More Fun
Is it feeling like a chore? Here's how to turn it into a treat—for both of you.
by Sarah Newell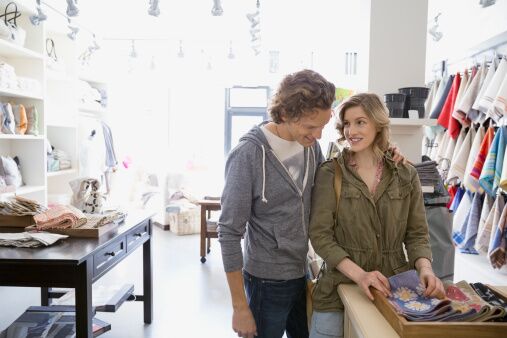 After the date is set and the venue contracts are signed, it's time to think about starting your registry. If the task of narrowing down the items you really need seems more like work than fun—especially when it comes to getting your partner to participate in the process—read on for ways to make it a little easier (and maybe even enjoyable).
​3. Mingle While You Shop

​4. Make a Game Out of It

​5. Don't Try to Finish in One Night

​6. Think Beyond "Things"

​7. Ditch Your Fiance—Take Your Buddies