Make These Heart-Themed DIY Projects For Your Wedding (And Valentine's Day!)
by Bridget Clegg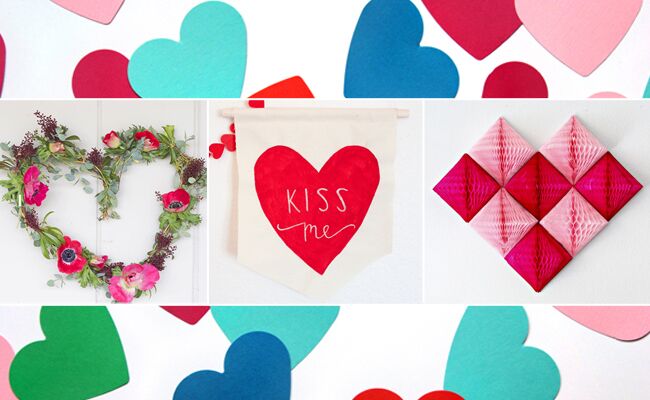 Your wedding day is all about love and what better way to make it known than with heart-inspired DIY projects? We promise, these aren't your childhood Valentine's Day arts and crafts. From a chic floral wreath (no florist required!) to gold-tipped flats, these 7 projects elevate the heart motif to a new level of style. Test out these 7 heart-inspired DIY projects as Valentine's Day decor, then bring them back for your wedding day!
DIY Floral Heart Wreath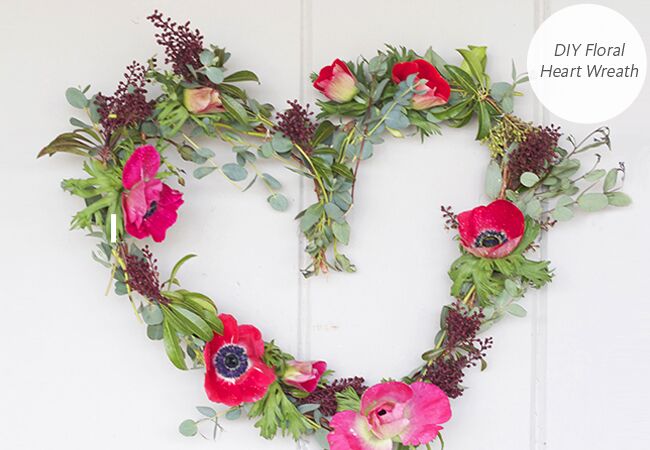 photo by
The Glitter Guide
Make this gorgeous heart-shaped wreath with greens and your favorite flowers. Hang a pair on your ceremony venue's doors or from the back of the bride and groom's chairs. Follow the instructions here to make the wreath!
"Kiss Me" Painted Banner (For Your Ring Bearer and Flower Girl!)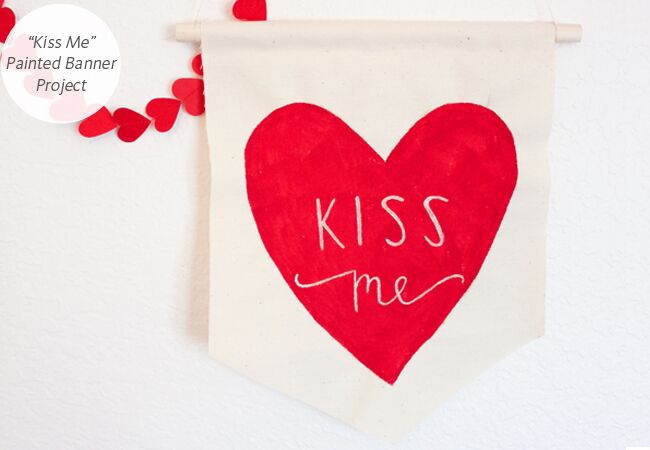 Give your ring bearer and flower girl a homemade banner to hold as they walk down the aisle. Just change the words to "Here comes the bride!" See the easy how-to here.
DIY Ombre Heart Favor Bags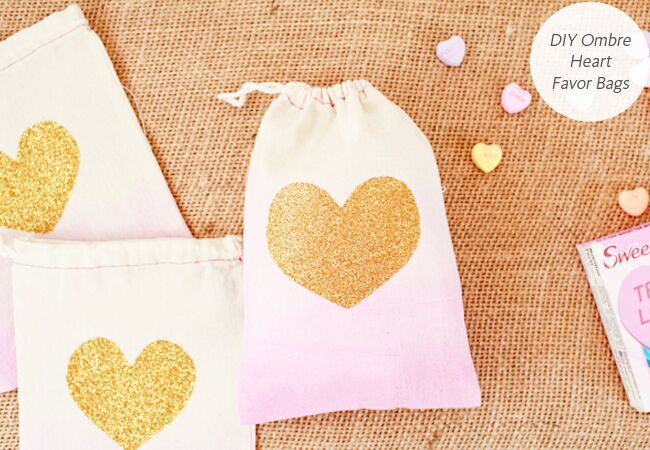 photo by
Oh So Beautiful Paper
Craft these favor bags by dipping muslin drawstring pouches in pink fabric dye. Then use genius glittery iron-on transfer sheets (like these) to add the gold hearts. See the detailed how-to here.
DIY Gold Heart Flats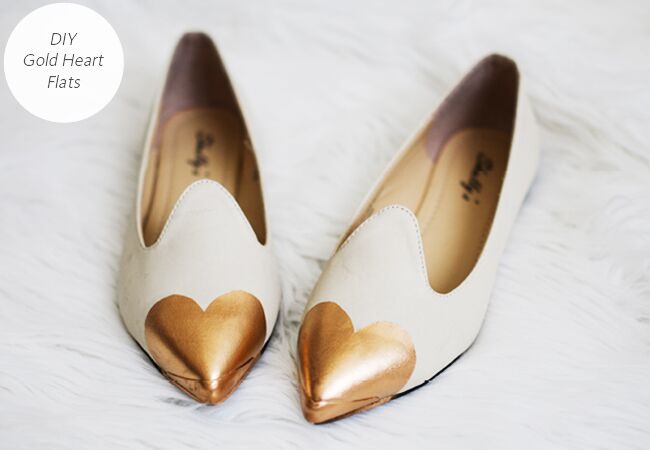 Gold spray paint, a homemade stencil and wedding-worthy flats are all you need to make these adorable shoes. See the simple how-to here!
Tissue Paper Honeycomb Heart Backdrop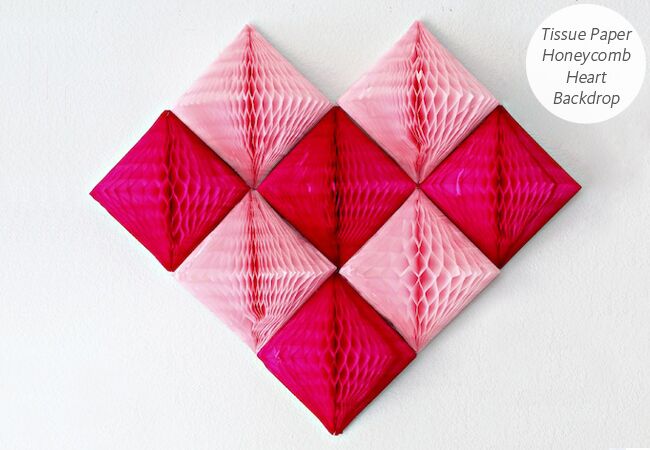 Install a photo booth backdrop in minutes with pre-made tissue paper honeycombs (buy them here!). See how to install it on any wall at your reception here.
Printable Striped Heart Escort Card Tags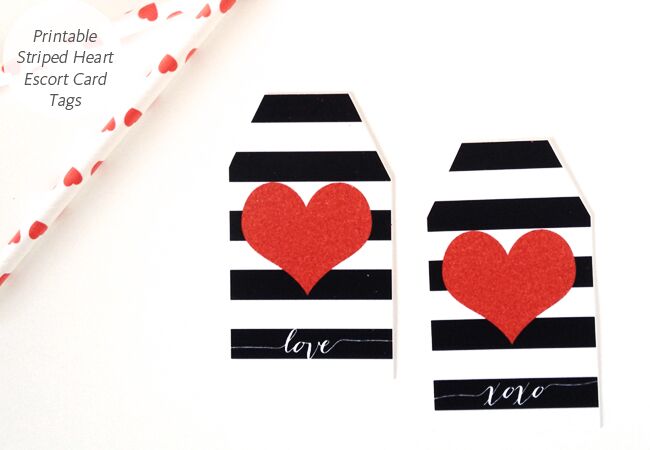 Make an impressive escort card display with these graphic printable gift tags. Just write your guests' names on the tags, then pin them to a large white corkboard. Download the templates here.
DIY Hanging Hearts Photo Booth Backdrop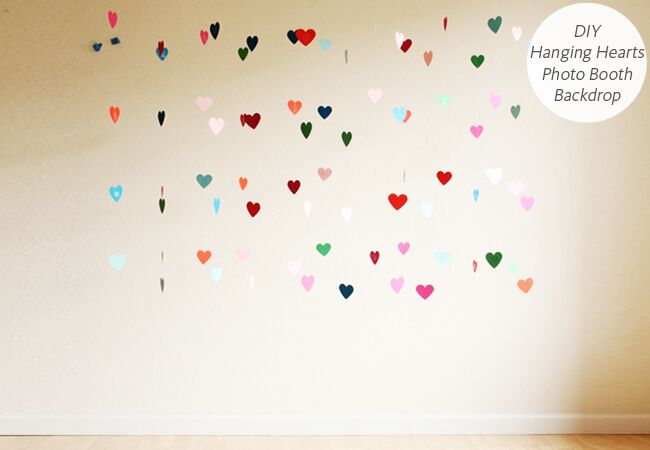 Make a lovely ceremony or photo booth backdrop with a heart-shaped paper punch and various colors of card stock. Follow the tutorial here to make it.
See More!
> How to get wedding-worthy Valentine's nails (DIY!)
> Make these 6 DIY wedding day accessories