Make This DIY Confetti Program!
by Bridget Clegg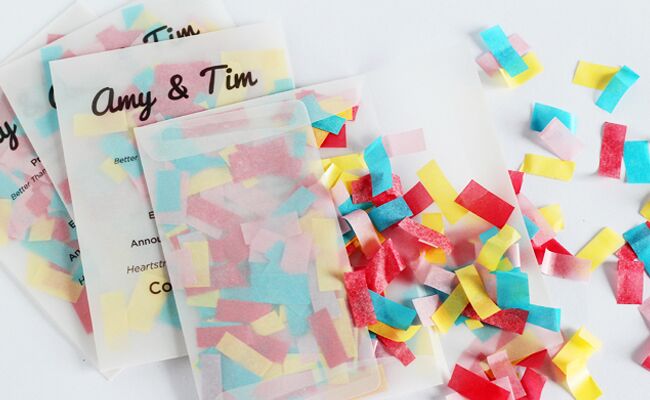 We're so excited to share this special DIY project today from the Brooklyn-based wedding designer and talented crafter Michelle Edgemont. The DIY confetti ceremony program is a triple threat: it's easy to make, super cute and works double duty for your ceremony. With this simple how-to, you can combine the ceremony program and the exit toss materials to make something totally unique and whimsical (just like Michelle did!). Here's how to do it.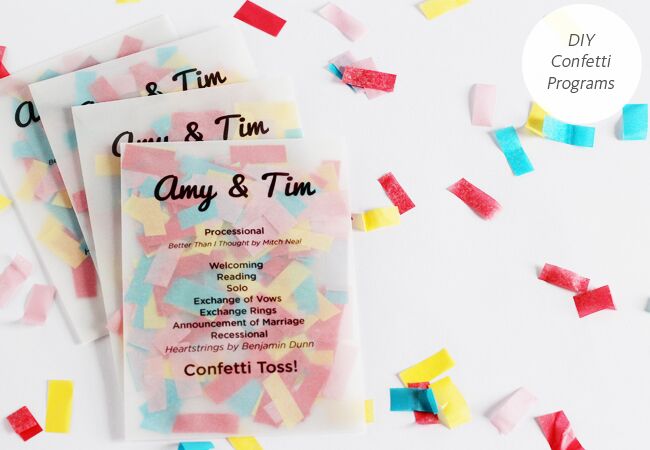 4.75″ x 6.25″ Glassine Envelopes (you'll need one envelope for each ceremony guest)
A variety of colors of tissue paper
Scissors
A home computer and printer

1. Layer up to five sheets of colored tissue paper. Fold in half. Cut strips about 4″ to 5″ wide.
2. From your wide strips, cut smaller strips off the ends about 1″ wide.
3. Stack up to 10 1″ wide strips. Starting at one end, trim off 1/4″ at a time. You are making your own tissue paper confetti!
4. Use your home computer to design your ceremony program. I used Adobe Illustrator, but a simple program can be laid out in Microsoft Word or Adobe Photoshop. Print your program in black ink on your home printer on the address side of the glassine envelopes. Check your printer's instructions for how to print on envelopes.
5. Fill the envelopes with the confetti. All done! Your guests will be able to follow your ceremony and celebrate you with colorful confetti on your walk back down the aisle.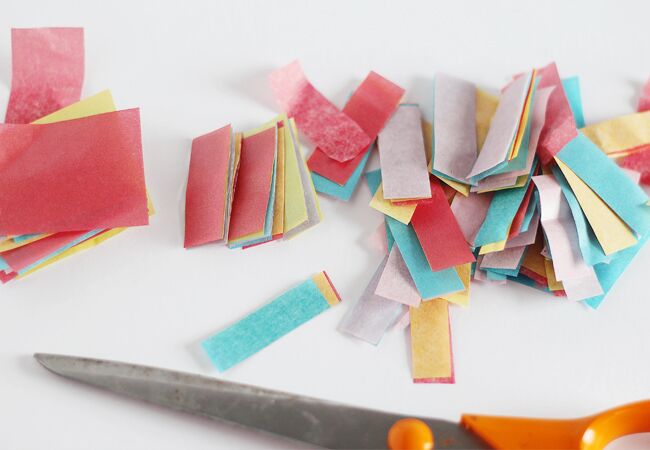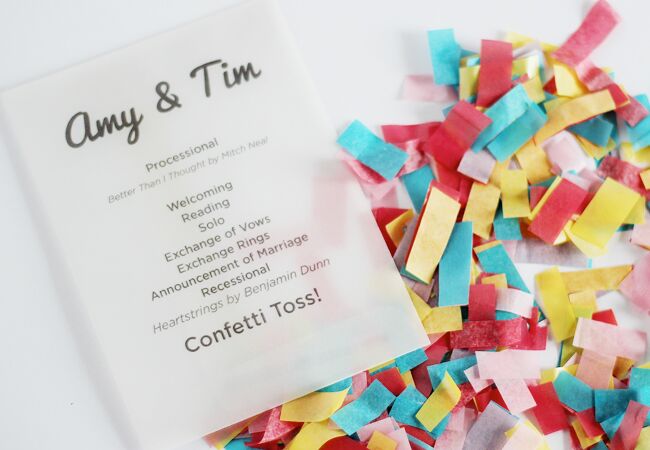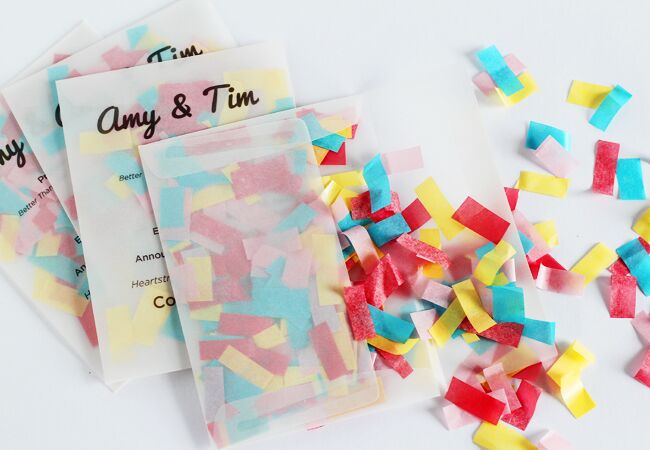 (Thanks for sharing your project, Michelle!)
Follow @MEdgemont on Twitter and see what she's pinning here.
More Creative Wedding DIY Ideas
> Find out how to word your ceremony programs