12 Creative Ways to Display Your Wedding Menu
You can do so much more than simply printing it on a piece of paper.

Printed menu cards tucked into napkins are totally chic. But if you're trying to break the mold with your menu (and even potentially save a little moola), consider trying something totally different. 
From calligraphing your menu on mirrors to scrawling it on tablecloths, these 12 creative menu display ideas are all the inspiration you need. 
1. A Vintage-Style White Window Frame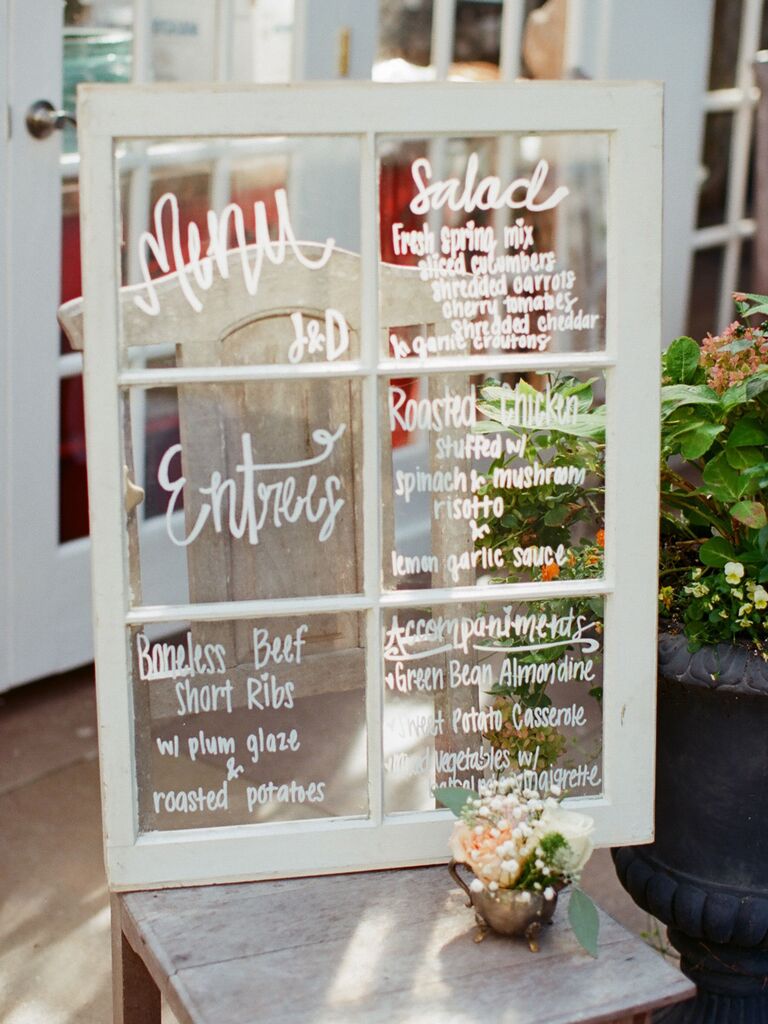 2. Wood Pallets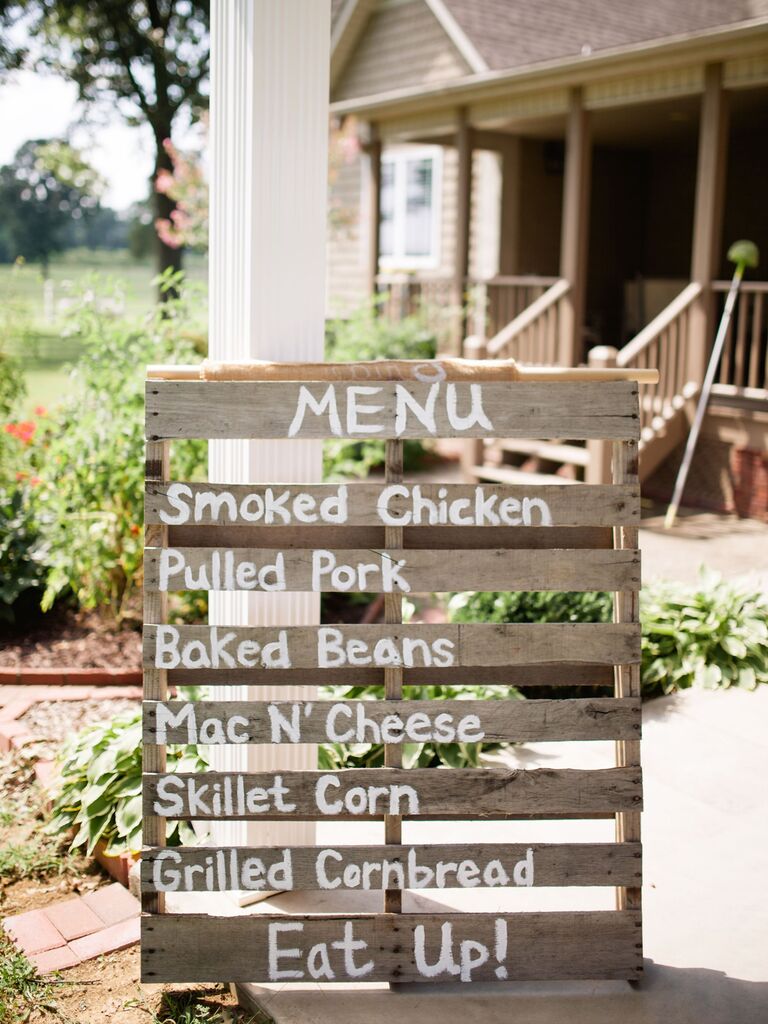 3. Calligraphed Leaves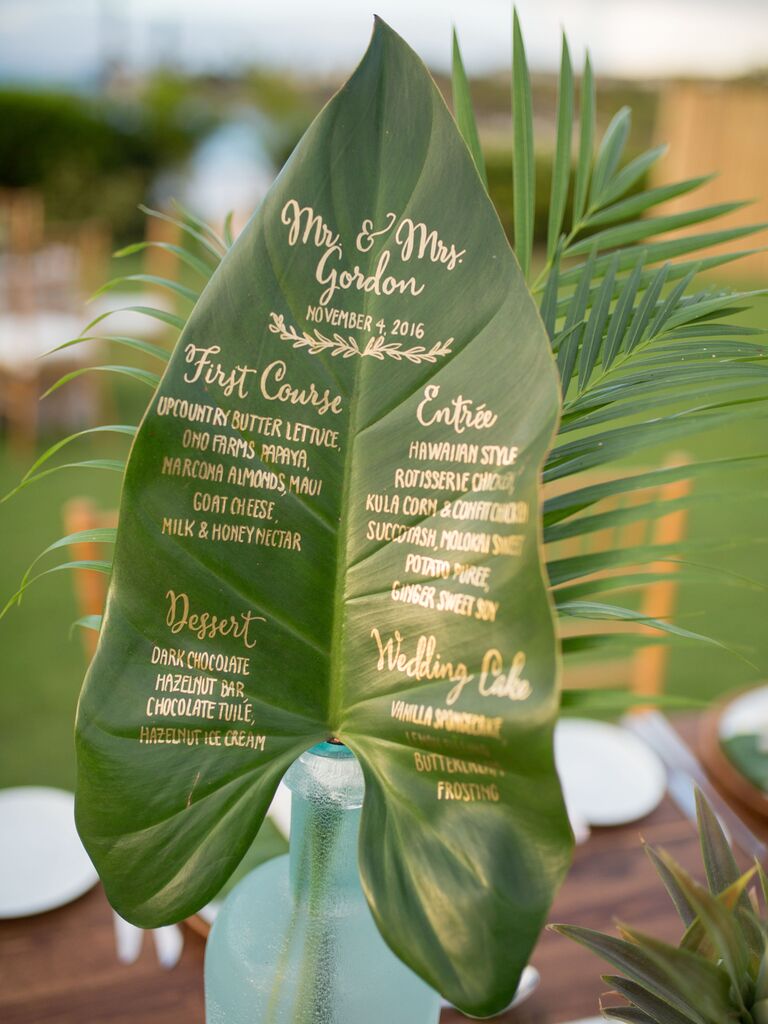 4. Hanging Embroidery Hoops Decorated With Flowers and Greenery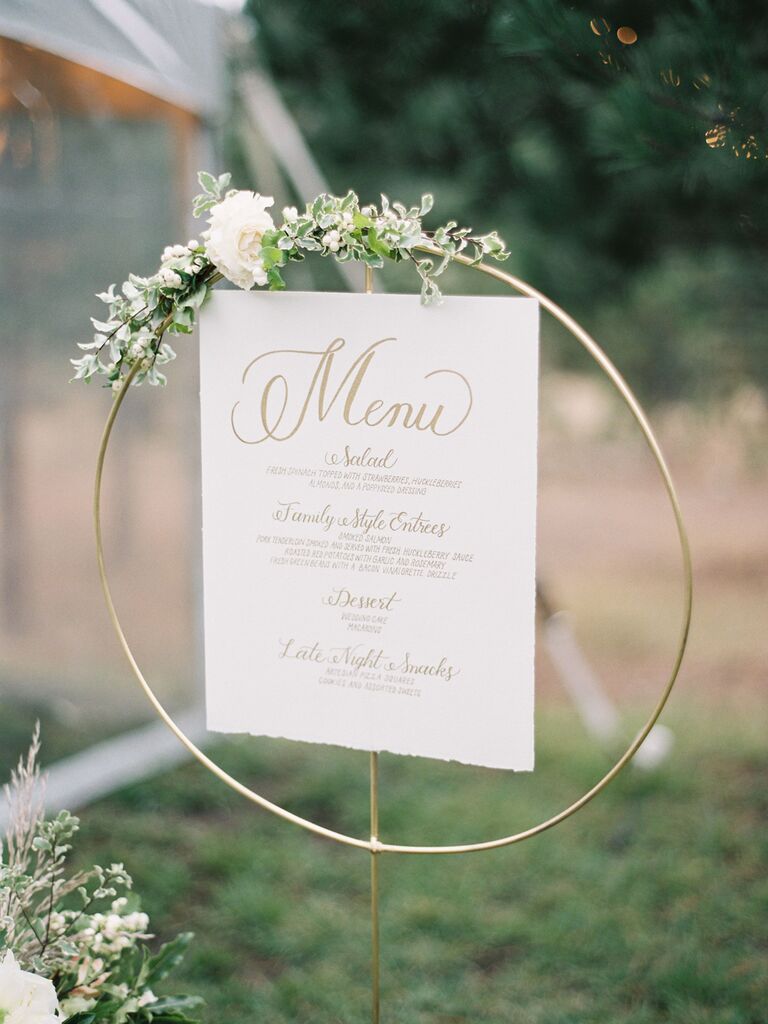 5. A Tall Framed Chalkboard Sign
6. An Ornate Mirror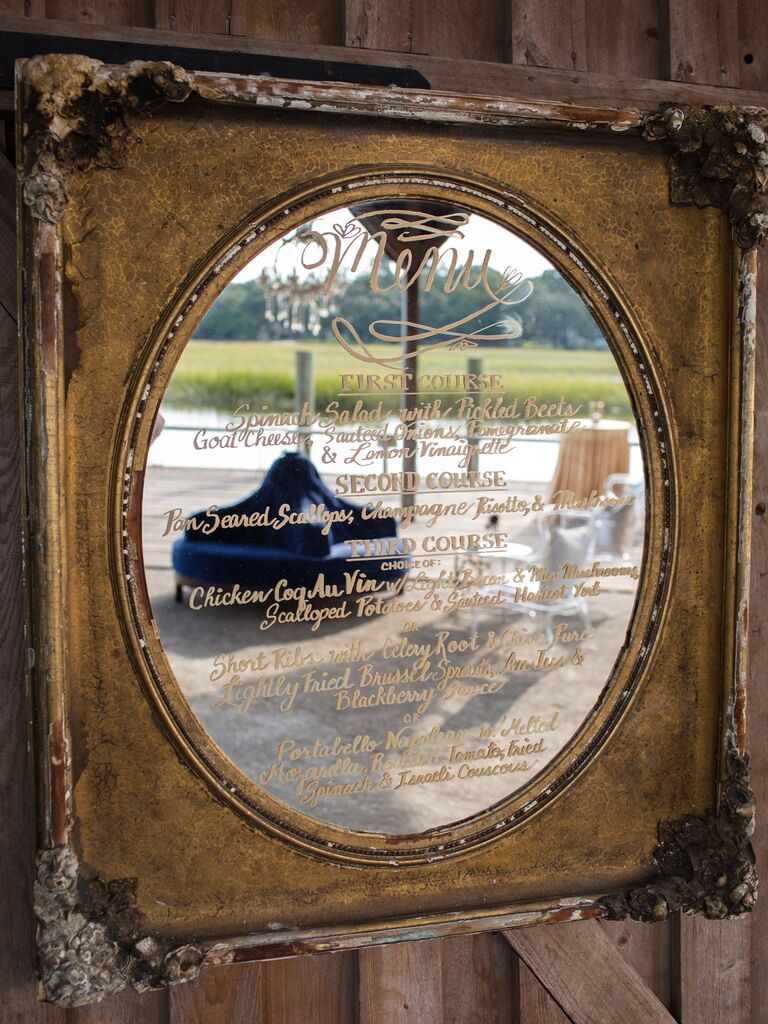 7. A Whimsical Canvas Pendant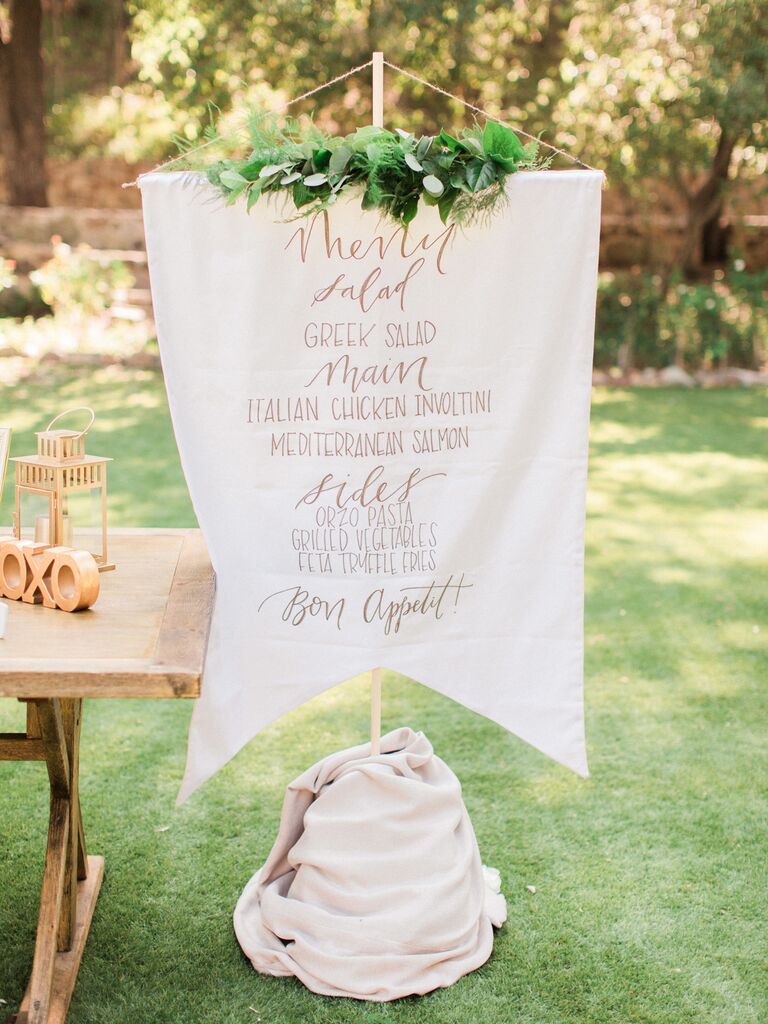 8. Hand-Lettered Kraft Paper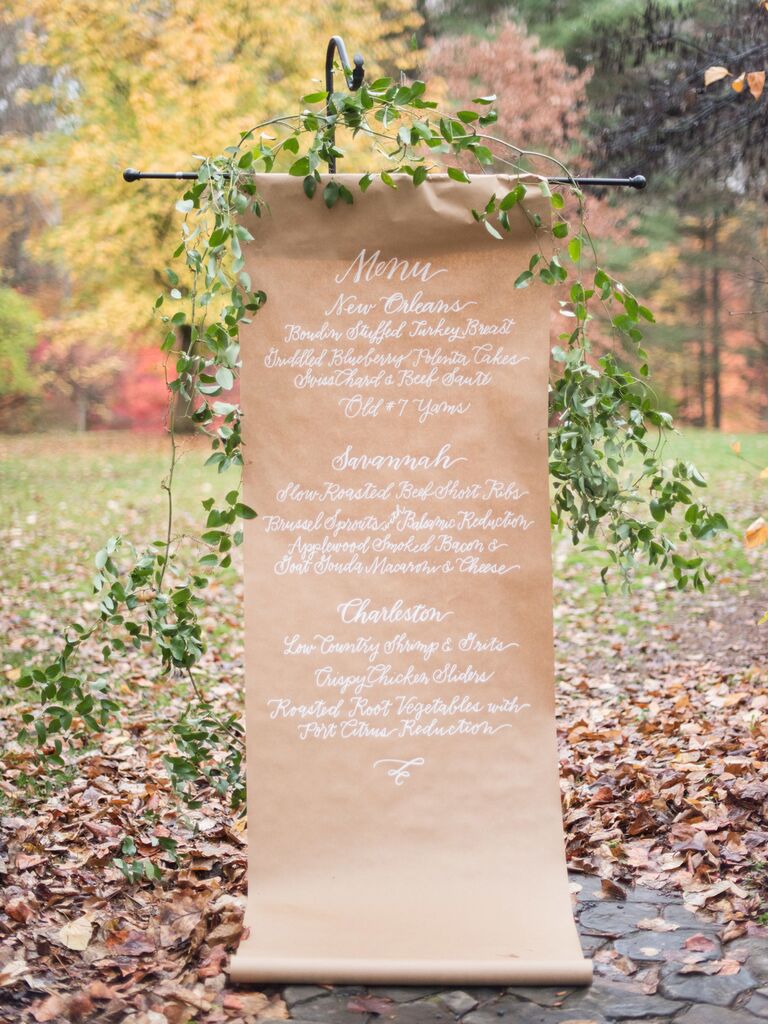 9. In a Vintage Typewriter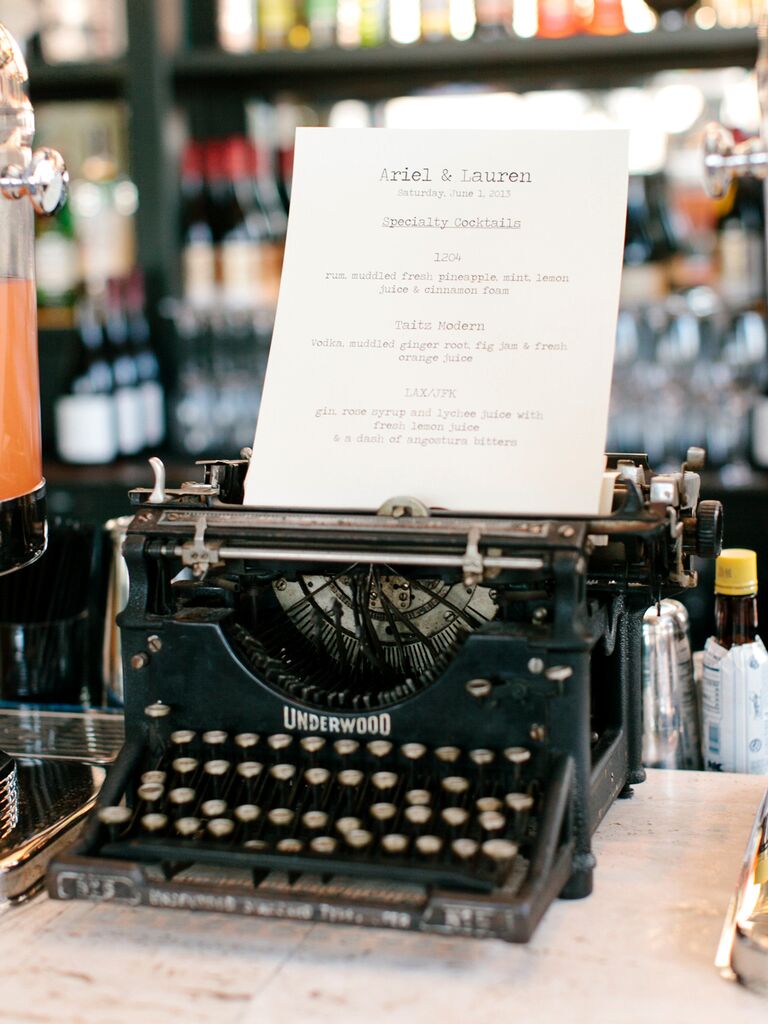 10. A Modern Map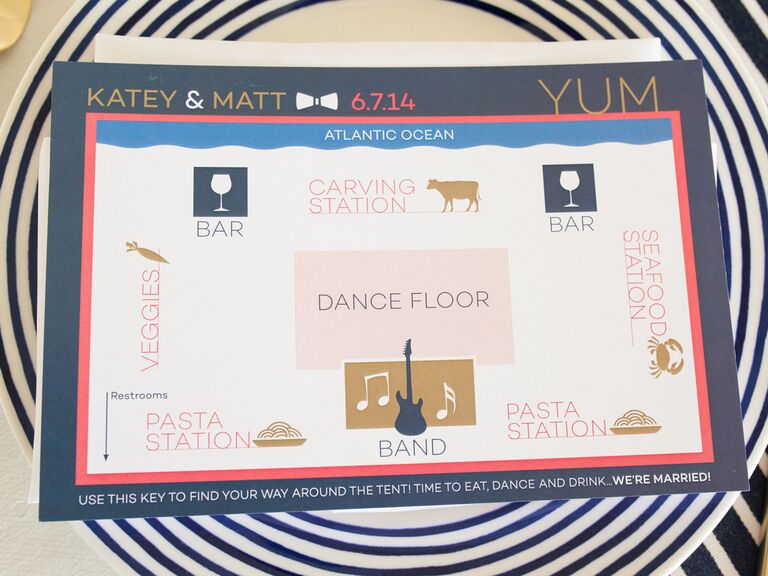 11. On the Tablecloth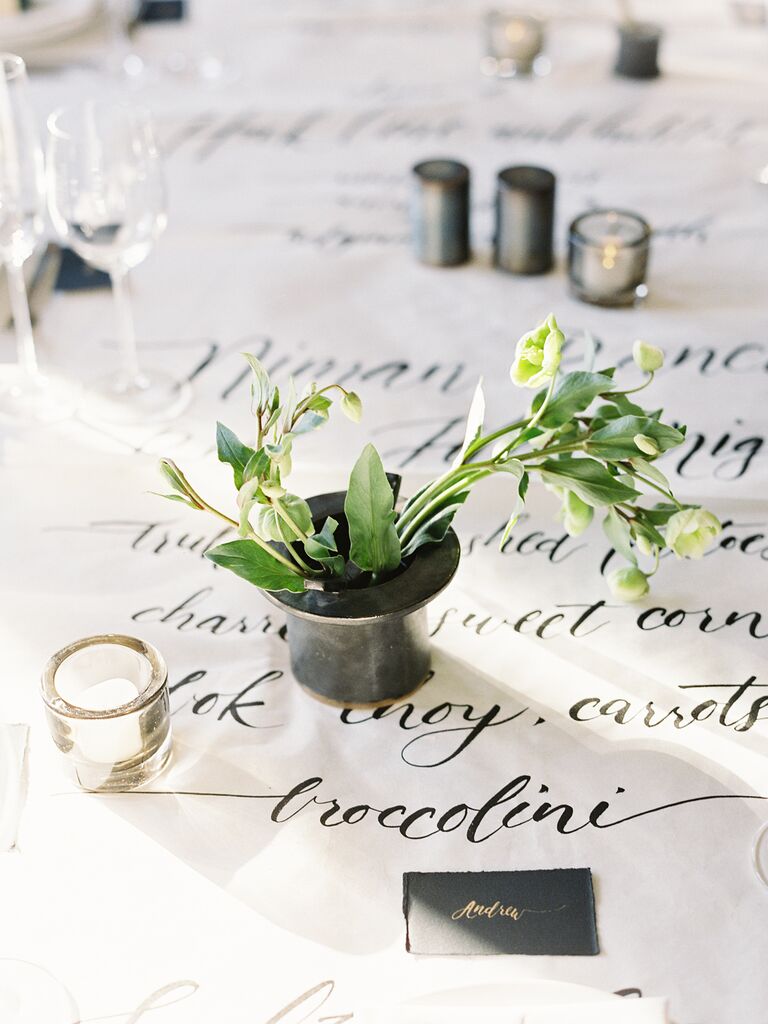 12. A Cow-Shaped Chalkboard