Drumroll, Please: 6 Times Marching Bands Performed at Weddings!
Yes, marching bands at weddings are all kinds of awesome -- we promise.
by Julia Naftulin
While marching bands are typically known for old-fashioned favorites like "Sweet Caroline" and your alma mater's fight song (not to mention tall feathered hats), there's no reason they can't branch out a little bit. And ever since we witnessed The Lesbian & Gay Big Apple Corps Marching Band's rendition of Nicki Minaj's "Starships" during a same-sex wedding officiated by New York City mayor Bill de Blasio, we've been loving the idea of marching bands as unique wedding entertainment.
Whether it's a surprise appearance by your football-loving fiance's college group or a fun parade to the reception, marching bands can add unexpected (and loud!) flair to your wedding day.
Check out our favorites below:

1. This University of Southern California group, who filled the room with school spirit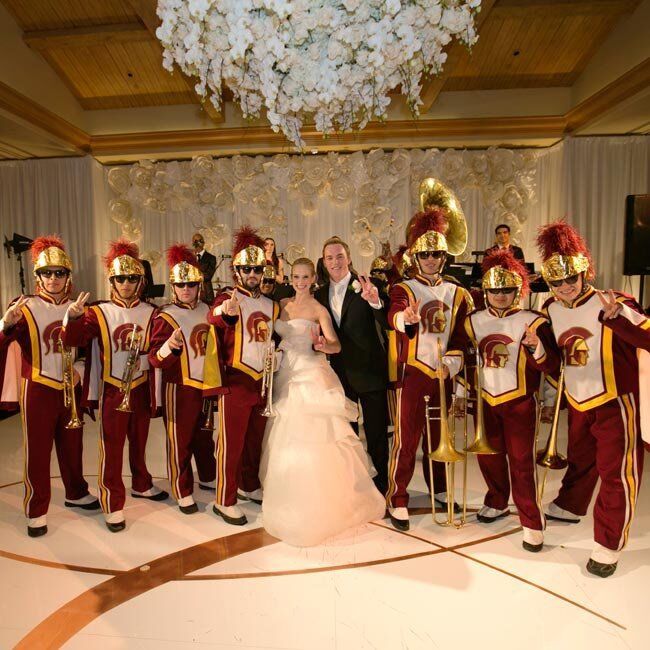 The collegiate marching band made a grand entrance after the new couple's first dance to get guests pumped for the night ahead.
From the album: A Classic Formal Wedding at the Resort at Pelican Hill in Newport Coast, California
2. This circus-meets-punk posse, who brought the funk



The Minor Mishap Marching band led the recessional at a vintage-themed wedding, accordions and all.
From the album: A Vuka Wedding in Austin, Texas
3. This jazzy ensemble, who serenaded the new couple around the neighborhood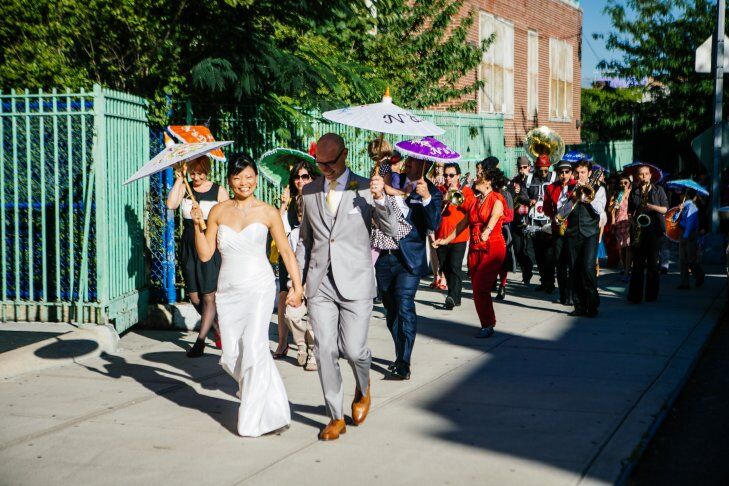 The famed Hungry Man Marching Band tooted their horns down the street. The result? Infectious dancing.
From the album: A Green Building Wedding in Brooklyn, New York
4. This slew of fresh, young talent, who paraded all the way to the groom's house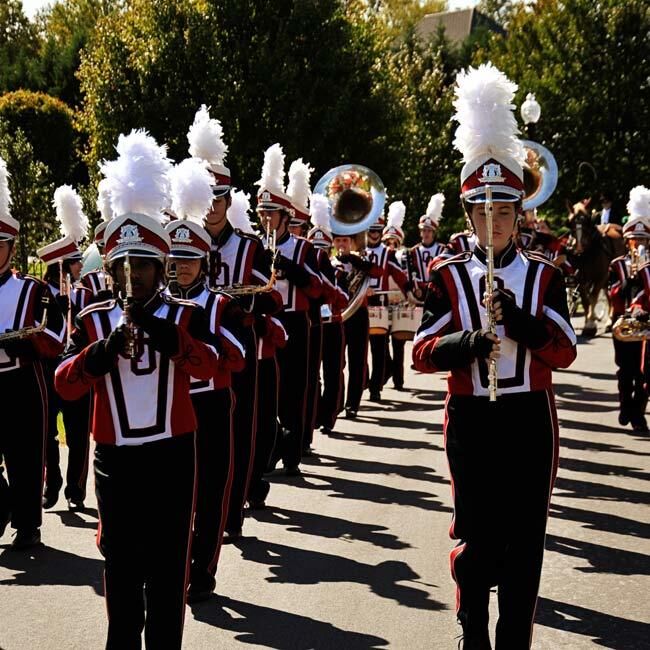 The Quince Orchard High School marching band was a dedicated bunch who paraded for a whole mile while led by a horse and carriage carrying the newlyweds.

From the album: Dolci & Sunny: An Indian Wedding in Washington, DC
5. This New Orleans jazz band, who epitomized cool southern flair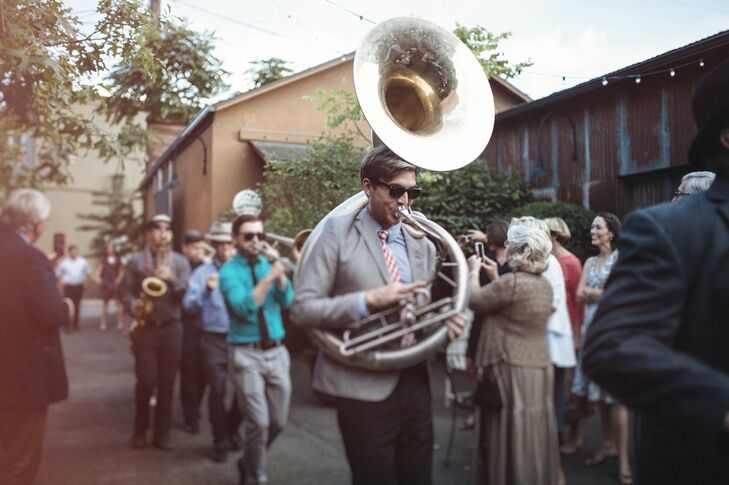 The awesomely-named brass street band Tubaluba led guests to the reception with saxophones, tubas, trumpets and more.
From the album: A Rustic DIY Wedding at Georgetown Ballroom in Seattle, Washington

6. This dapper duo, who led a roving cocktail hour through the woods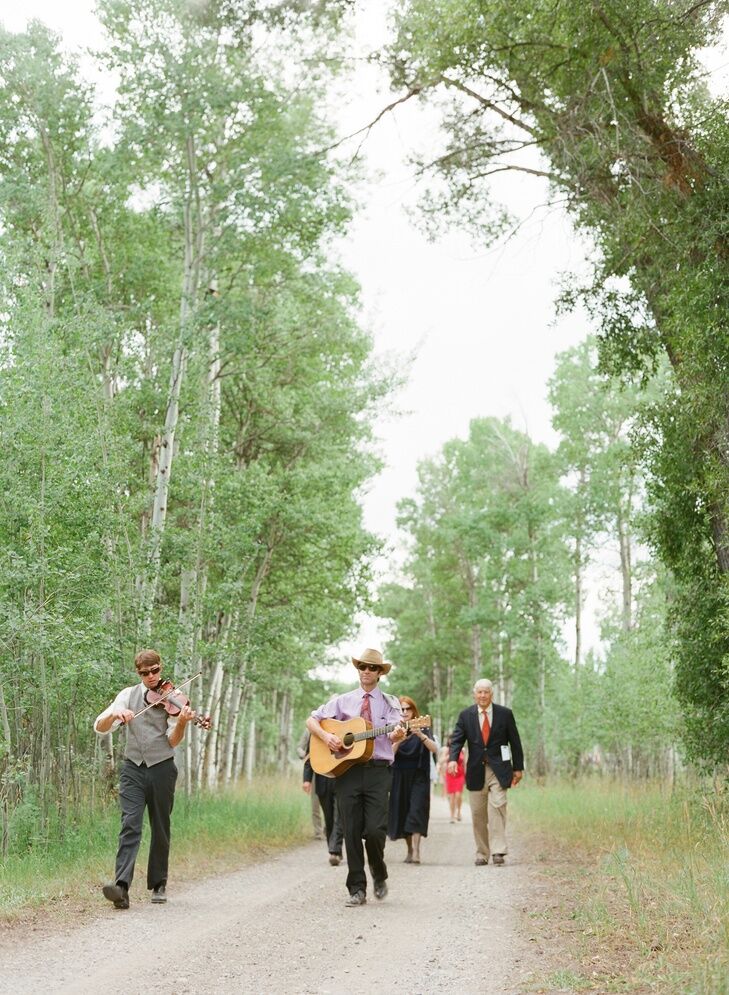 Two members of the wedding's bluegrass band entertained guests during the 10-minute walk from the ceremony to the reception.
From the album: A Snake River Ranch Wedding in Jackson, Wyoming