It's Proposal Season! Watch One Of Our Favorite Proposal Videos Of The Year
by Simone Hill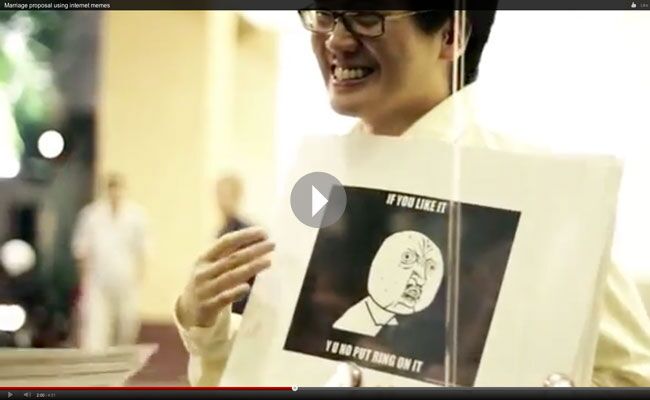 Even though we're still feeling the sugar high from Halloween, it's almost Thanksgiving, which means proposal season (that time between the four big holidays — Thanksgiving through Valentine's Day) is upon us. To celebrate, we've shared one of our favorite proposal videos. Not only is this internet meme proposal funny and unexpected, but it also has pretty high production values for an amateur job!
Need inspiration for planning your proposal? We've compiled a list of the craziest proposals of 2012.
What's your dream proposal?
> 7 Ways To Get Him To Propose by the End of the Year
> Top 10 Most Cliche Proposals