Does Getting Married Automatically Mean You'll Have Less Sex?
We sure hope not, but these stats will make you think.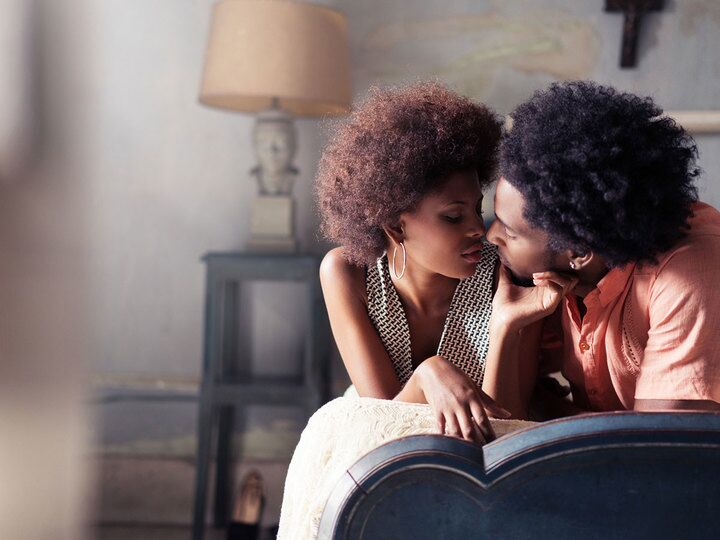 istock
You know us—we think there's nothing sexier than marriage. But Cosmopolitan.com's recent sex and marriage survey, which polled 1,162 married participants from ages 20 to 29, reveals 52 percent of married people wish they had more sex. Nooo! Alright, it's not that shocking—with busy lives to manage and a strong marriage to foster, not every couple can maintain honeymoon-phase levels of intimacy. Here are a few interesting stats gleaned from Cosmo's survey respondents.
There's a Decline in Frequency After the Wedding...
Twenty-four percent of respondents said they had sex four or more times a week before marriage, but only 9 percent have sex so frequently after marriage. Two to three times per week seems to the sweet spot for both married and unmarried couples: 36 percent of participants said they had sex two to three times per week before marriage, and a very close 34 percent claim to get it on that often now they've tied the knot.
The good news (aka what really matters) is that, according to their answers, most hitched twentysomethings (64 percent) are extremely happy in their marriages, despite any reduction in physical intimacy, and still think their spouses are pretty dang sexy—if not more sexy—after exchanging vows. One respondent even calls having sex with her husband "almost spiritual" since getting married.
...Which Means There's Basically a Ubiquitous Desire for More
Here's where it would be really helpful to be able to read each other's minds: 62 percent of men and 47 percent of women wish they had sex more often, and only one percent of men and two percent of women wish they did less often. Men more than women admit they think they have more desire to hit the sheets than their spouses do, while women more than men think their spouses want sex more, and more often.
What Factors Are Involved in This Change?
Not super surprisingly, factors like incompatible work and travel schedules, caring for kids, professional stress and general fatigue all play into married couples' eventually cooling off in the bedroom. For others, it's simply the fact that, while they value sex and are physically attracted to their spouse, they value qualities like honesty, mutual respect and a sense of humor more highly than a good sex life and physical attraction. In that way, they're totally okay with a comparatively lackluster sex life because it's more than worth it to have found their loving partner for life.